auggie18 posting in

scans_daily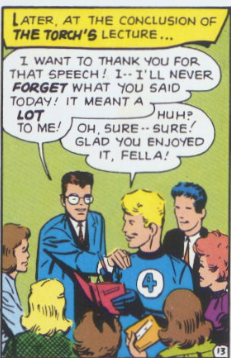 The Human Torch gives a speech at Peter's school. The young man is very impressed by the always firey Johnny Storm.
This, naturally, leads to stalking.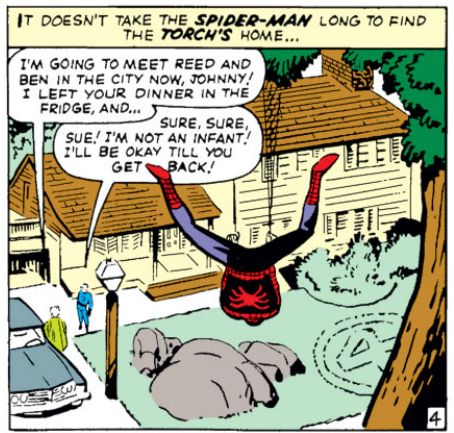 I guess when it comes to wooing, Peter's, well...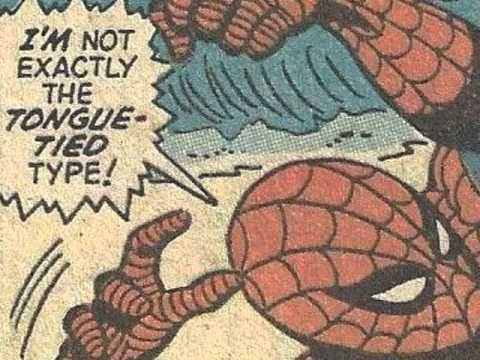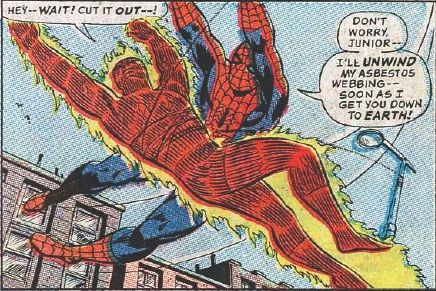 Hey, Pete! Try asking a guy first before engaging in asbestos-based bondage.
'course, it doesn't that them long to settle into doing couple things. Like camping-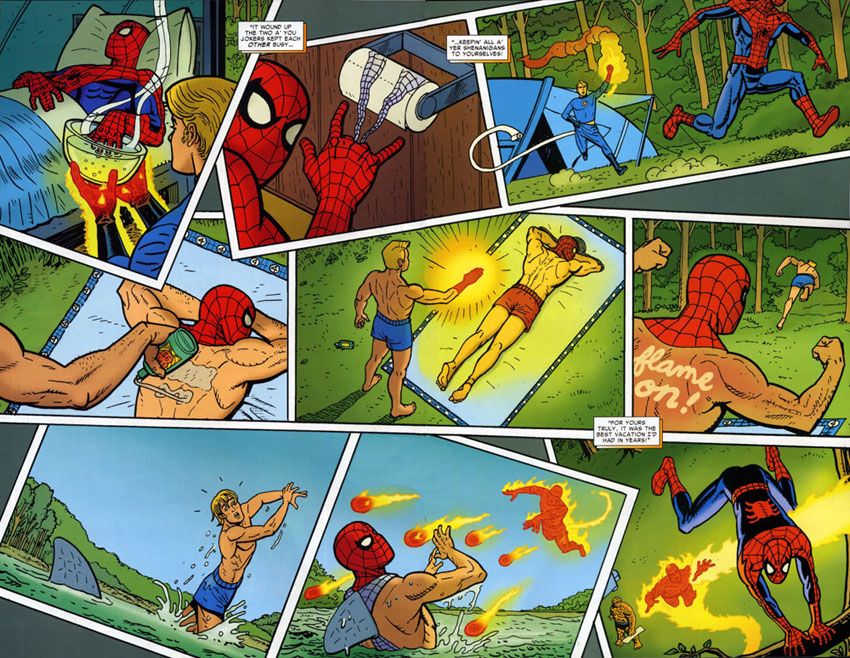 Teaching your guy how to drive...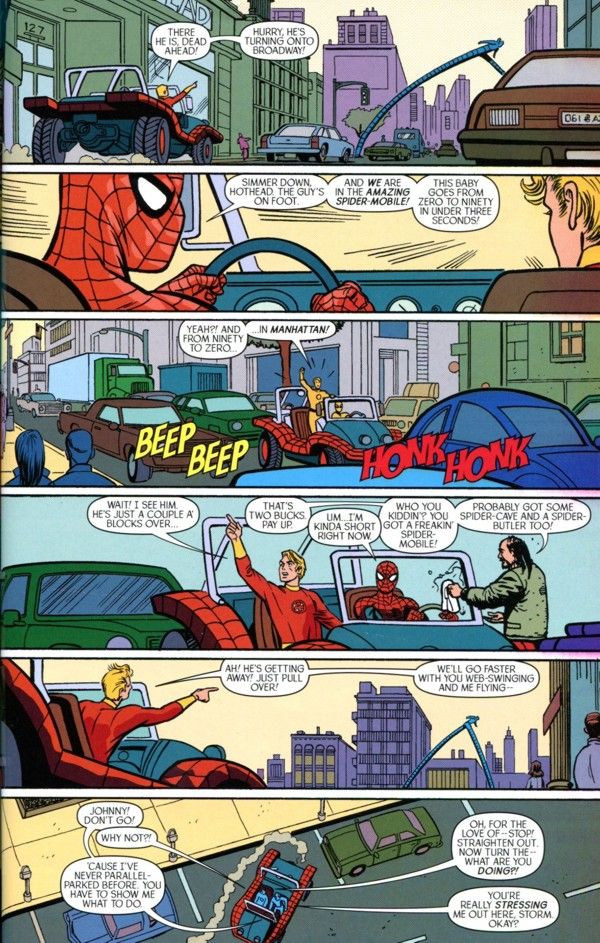 Bickering...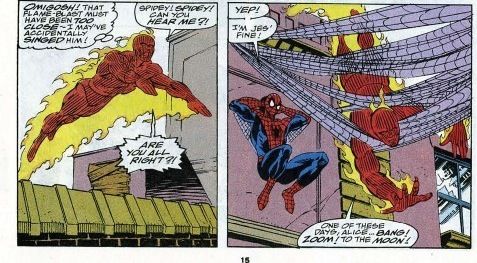 Hey now! Not cool, Johnny!
Sending each other love notes...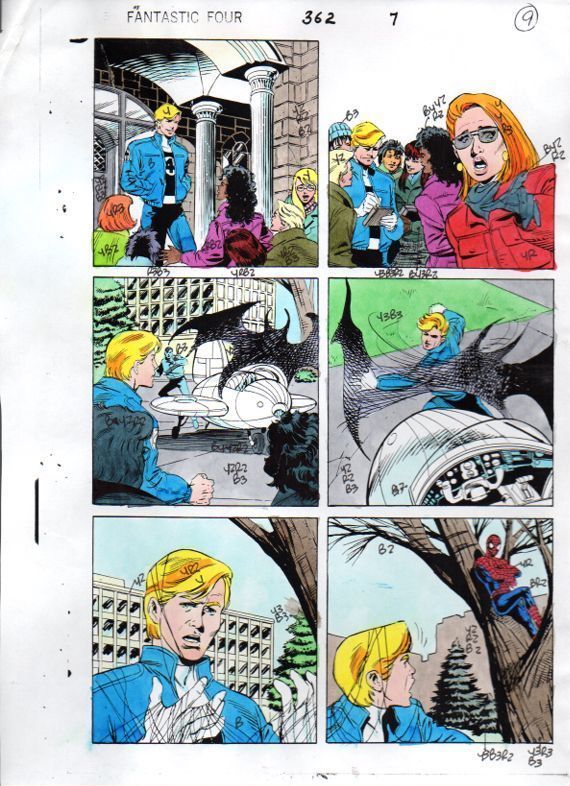 And of course, having breakfast together.
Of course, sometimes their work lives intersect. Careful, dudes, that can be harsh on a relationship.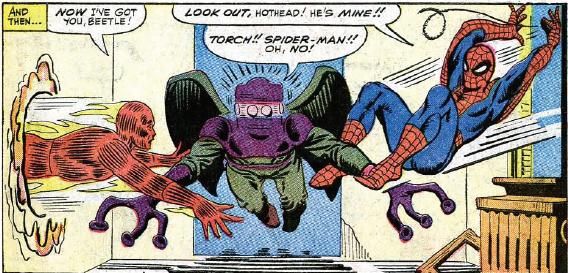 (The "hothead" he's referring to is actually the Beetle. Pete's super territorial.)
They've recently taken this relationship to the next level. Moving in together! Now's when things get real!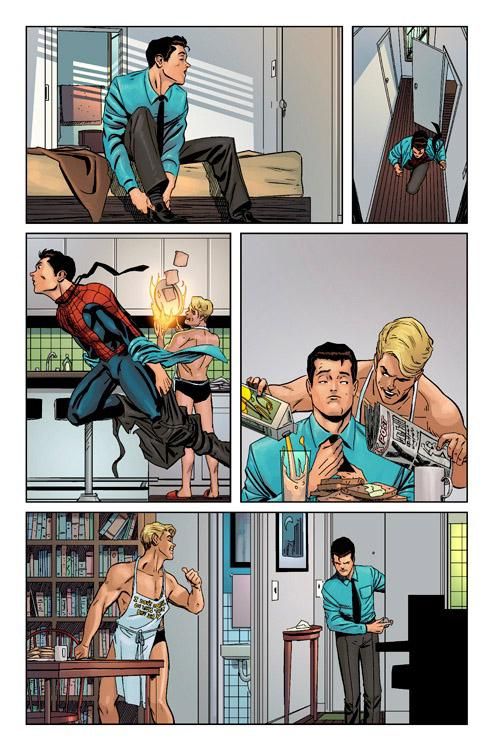 Yeah, at first it's all naked breakfasts and back massages. Soon they'll just be sitting on the couch arguing over whether to watch CSI or Law and Order: Mutant Crimes Division.
Keeping a relationship fresh is important. Why not try role reversal? Wear each other's clothes! For the really adventurous, try adding another person to your special nights!
Johnny/Jen/Pete? I approve!
And of course, this feel almost obligatory:
So, let's end this rambling, nonsensical post on a boner joke. Why not?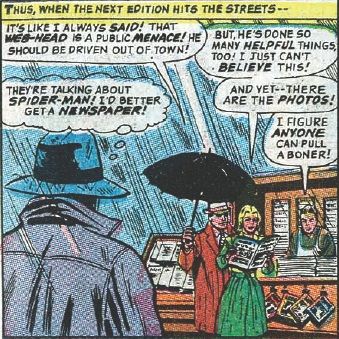 REMINDER! Buy the Human Torch/Spider-man mini! It's on Amazon and it's AWESOME!