generator_rex posting in

scans_daily
So despite my semi-sarcastic sounding title I'm actually digging Earth 2. Why?
FLASH!!! AH AH AH!
Last time we same him, Jay Garrick had been dumped and was unsure of his future when he inhaled the fumes of some heavy water and... wait, no, Nu52 origin. Jay found aglowing naked man in a crater. Turn's out it's Mercury.
And so this dying cosmic entity bestows Jay with the power of GREEN LANTERN...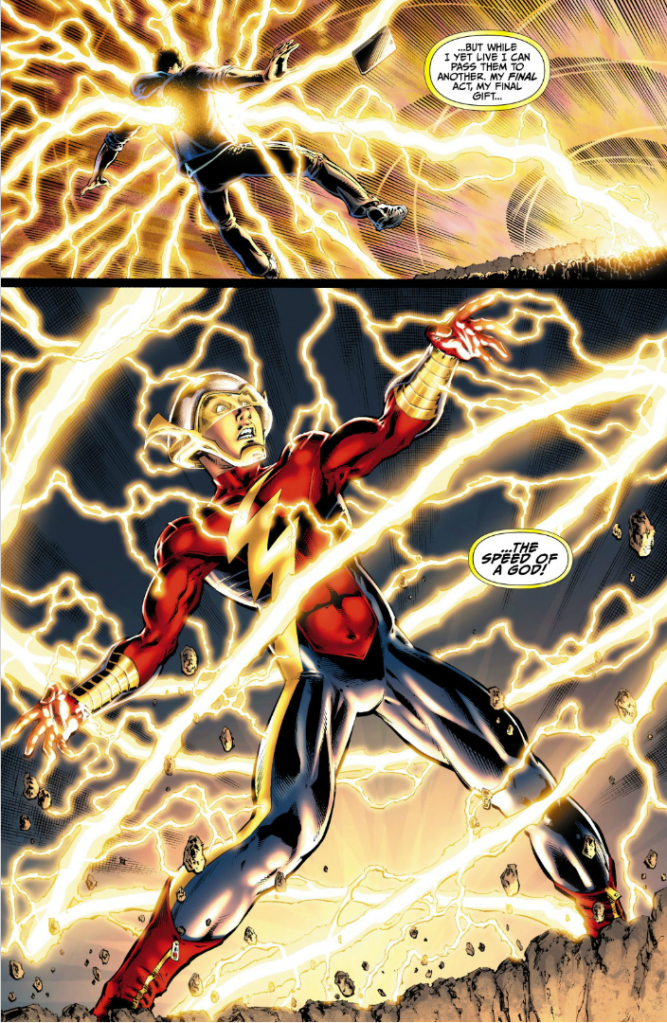 I mean, THE FLASH!!!
What should Jay do? I reminded of the words of the great Philospher/King The Doctor:
+10 points if you read Mercury with David Tennet's voice
+5 points if you started humming Flock of Seagulls' 1982 hit: I Ran (So Far Away)
I do like this Costume, with the exception of the Helmet. It just doesn't seem to mesh well.