darkblade posting in

scans_daily
We open this chapter with a look into Old Man Greco's nightmares.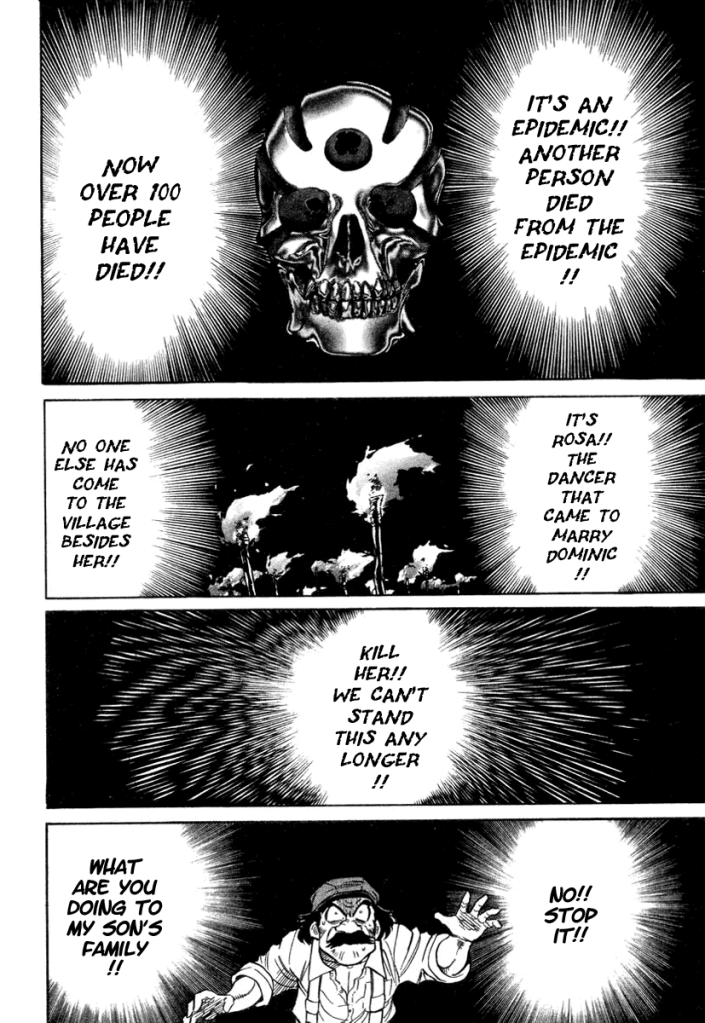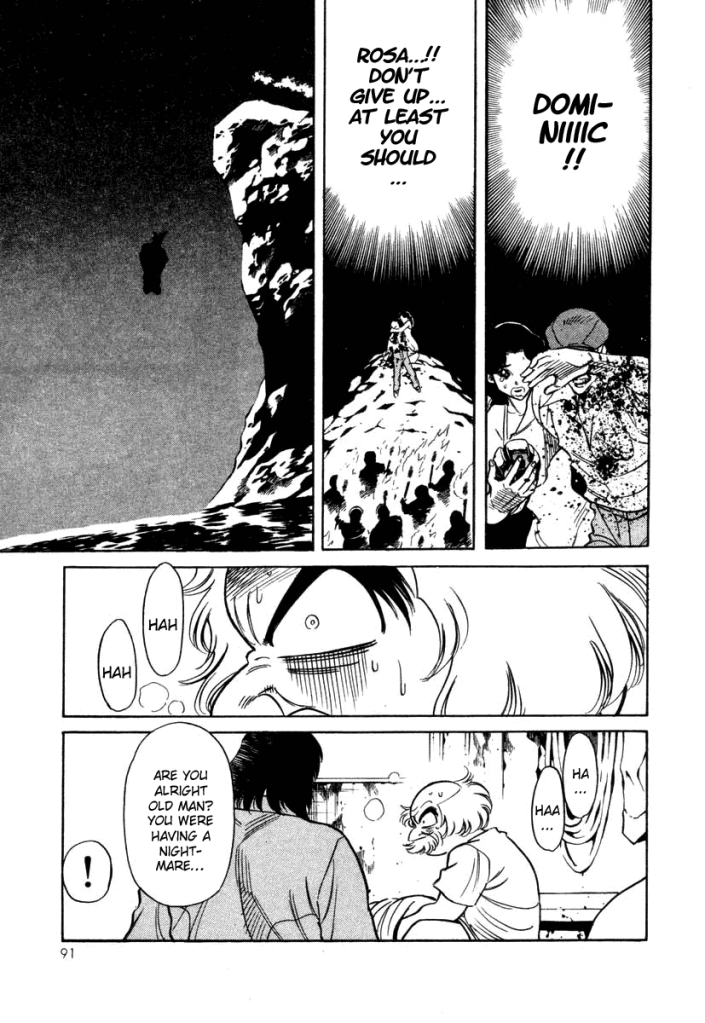 As he wakes up Greco mutters something about how he should not have brought something home. Ohhh spooky.
Later Anrittia talks to Jin.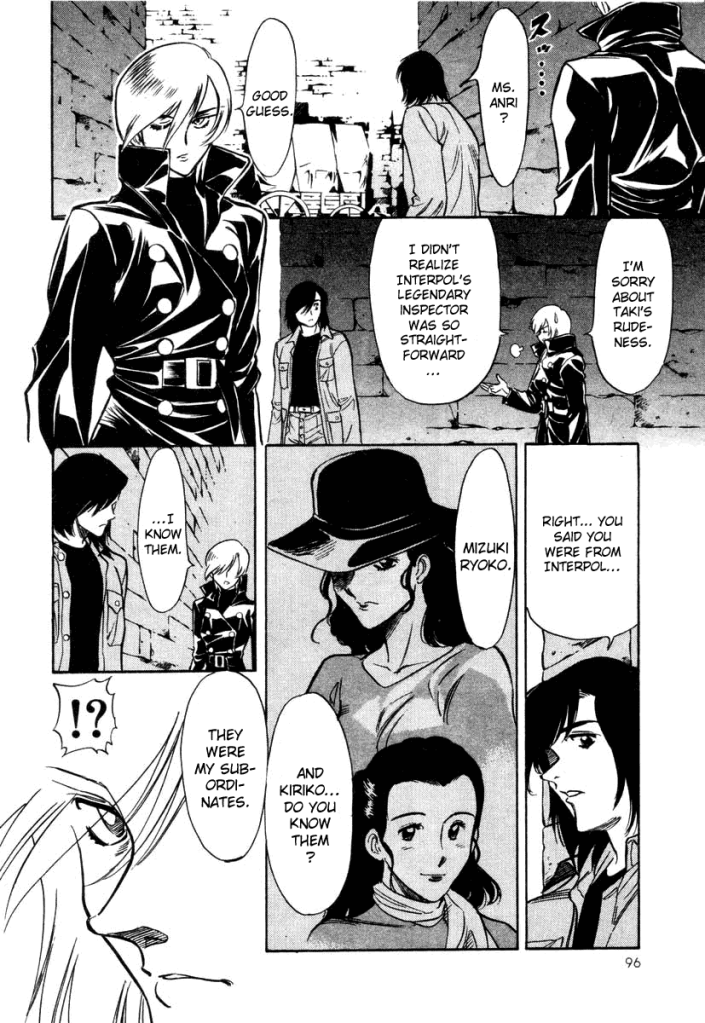 Those were supporting characters from the Kamen Rider X series who got fridged. As impressive as it was that Anritta didn't suffer that fate the franchise has a less than stellar reputation with female heroes but again that is for another chapter.
Back to the story at hand they get attacked by a familiar crab.
It's not him though he's liquid metal ala a T-1000 that can sense what people fear the most.
And just because Icon mentioned how lame the TV version of the Henshin sequence was, let's see how it looks in 2D black and white manga art.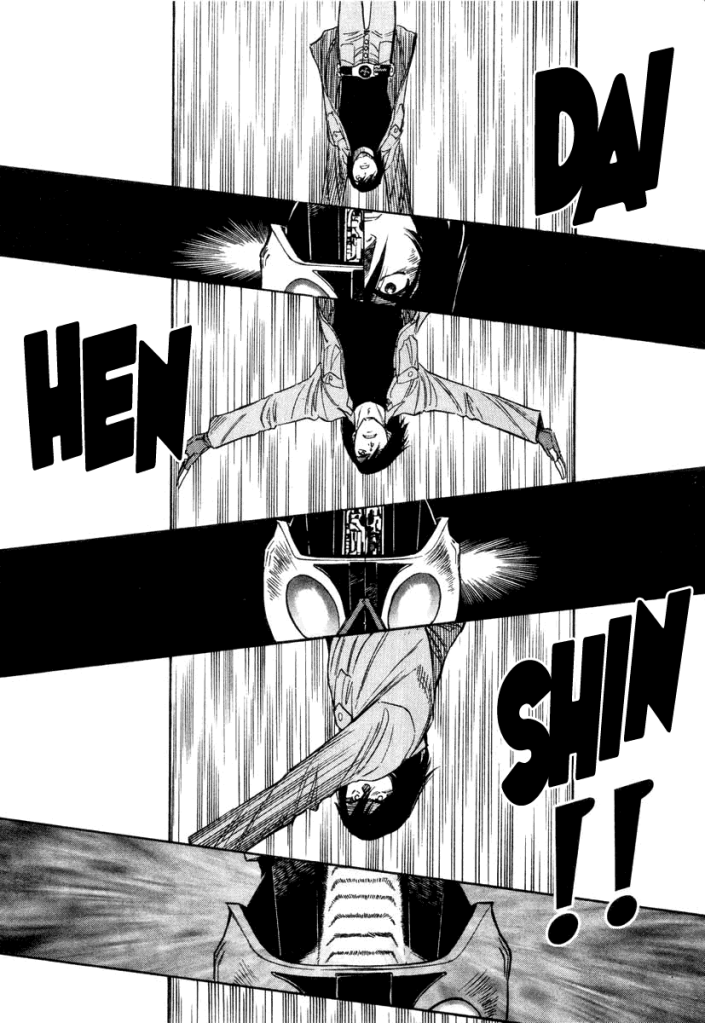 Quite a bit better in my opinion at the very least.
In the ocean Yoroi turns into a giant sea serpent with Rosa on his head. She then turns gets a fancy dress and a rose shaped head. Kamen Rider monsters aren't exactly subtle, but what do you expect from the same series that gave you Starfish Hitler?
Greco finally gives us some backstory.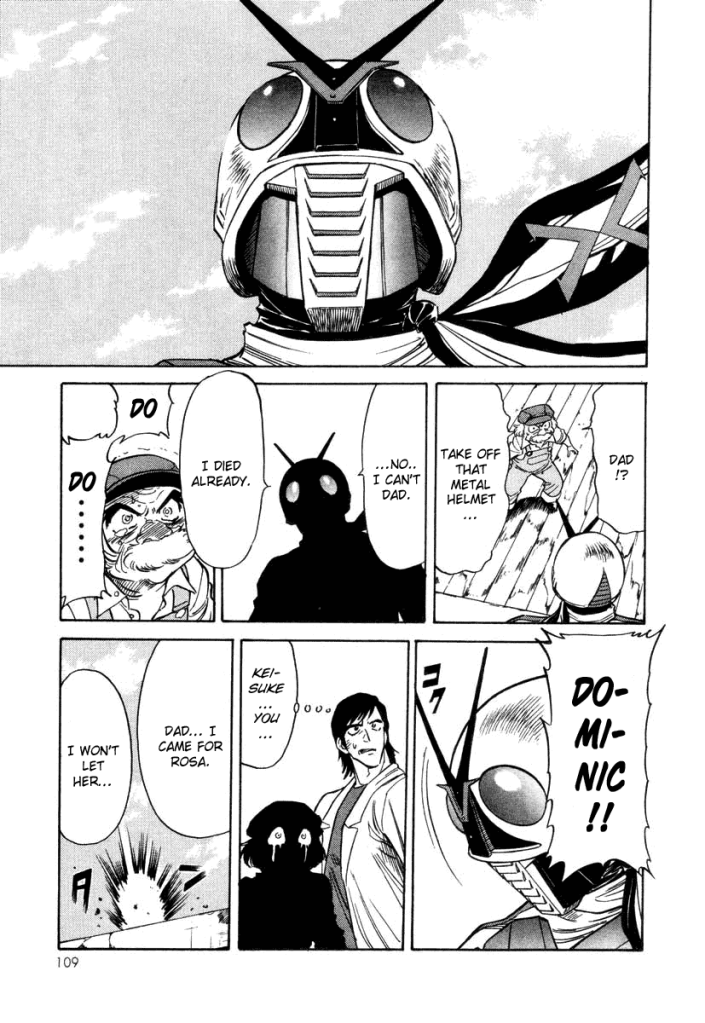 Jin has been pretending to be Greco's late son Dominc for reasons unknown, honestly other than giving the old man another heart breaking moment (and making me wonder how a man who spent most of his life in Japan is able to impersonate a Spanish man so well) it serves no purpose.
The monster explains that it is the soldier of a new secret organization (they are like cockroaches in Kamen Rider) and he started that epidemic that Rosa was blamed for. Now there is only one way to deal with creeps like this. Rider Kick!
There it is, you made an old man cry by pretending to be his dead son and then "dying" again. You're an asshole Jin. You just went from forgettable to the Hal Jordan of the Showa Riders.
Taki is still badass though.