auggie18 posting in

scans_daily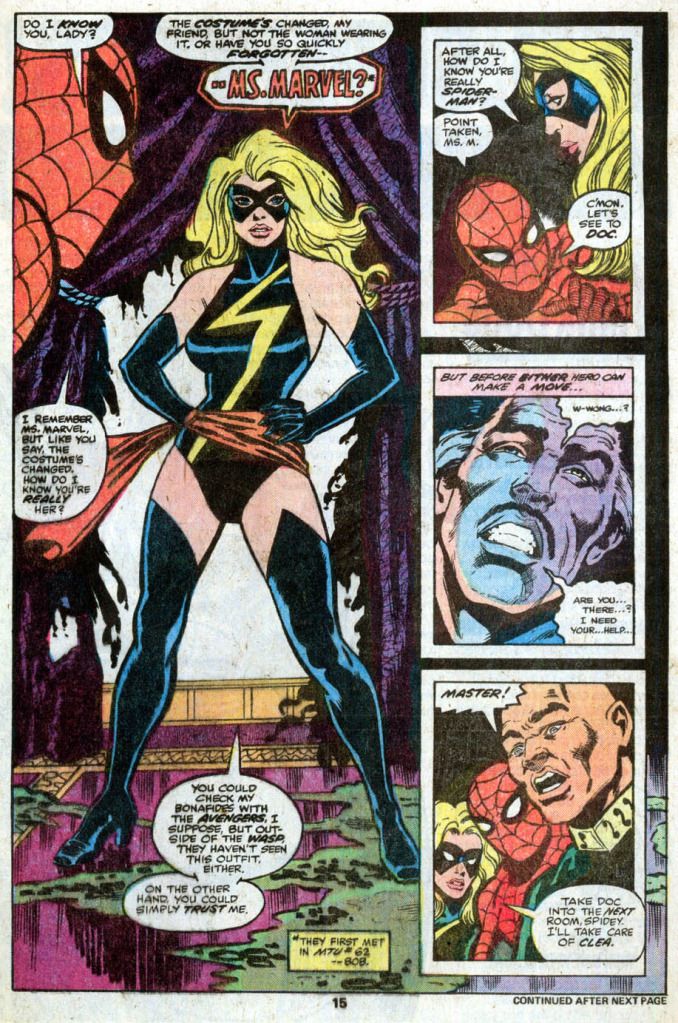 Seriously, that's a pretty good point there.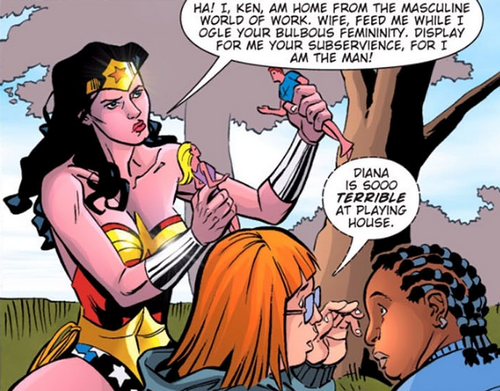 Oh, Diana. Why are you so awesome at things?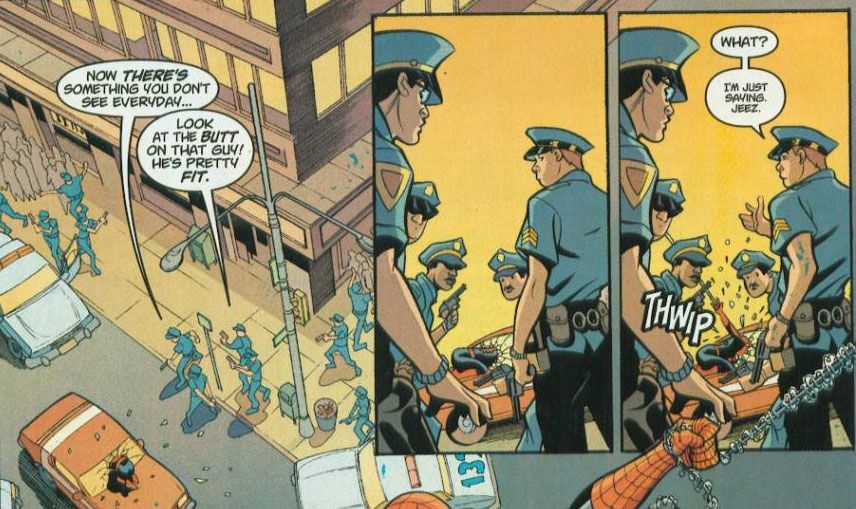 Not gonna lie, probably my favorite part of The Evil that Men Do. Maybe next to the Black Cat singing Memories.

I know this was intended for Marvel and it still works pretty well, but I could also see it being for the DCnU. Seriously, it's cool to let a little fun into your comics. I bought three copies of one issue of the Ray to support one of the only fun comics from the reboot.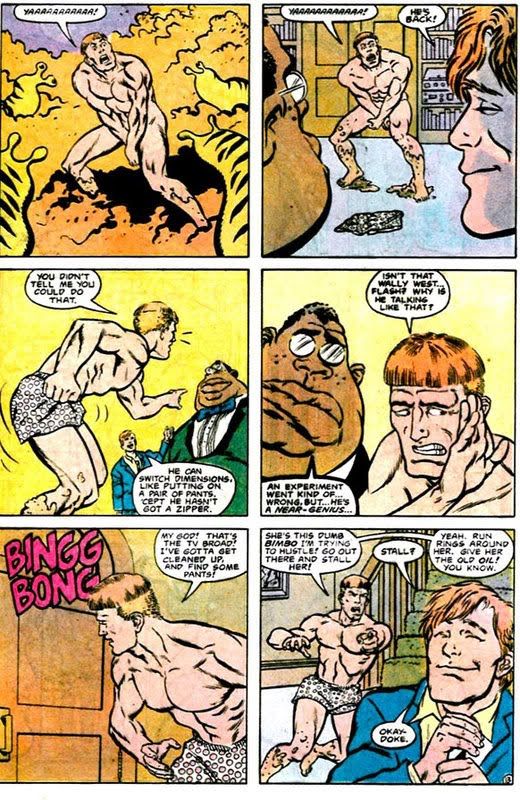 Wally West gets Guy naked using dimension shifting. Why is this dude not in the DCnU again?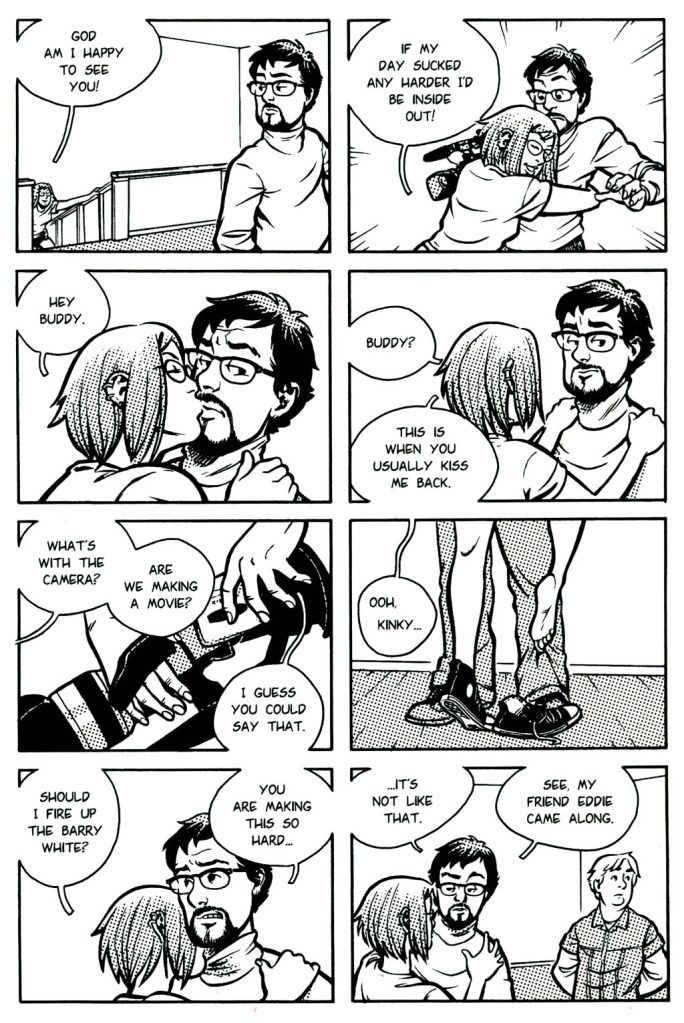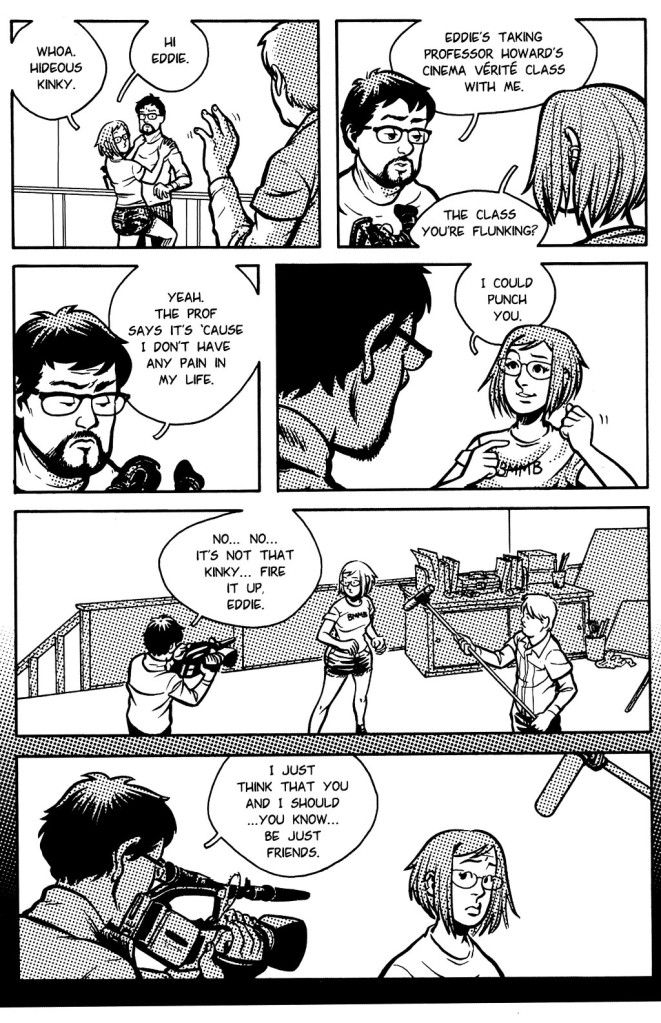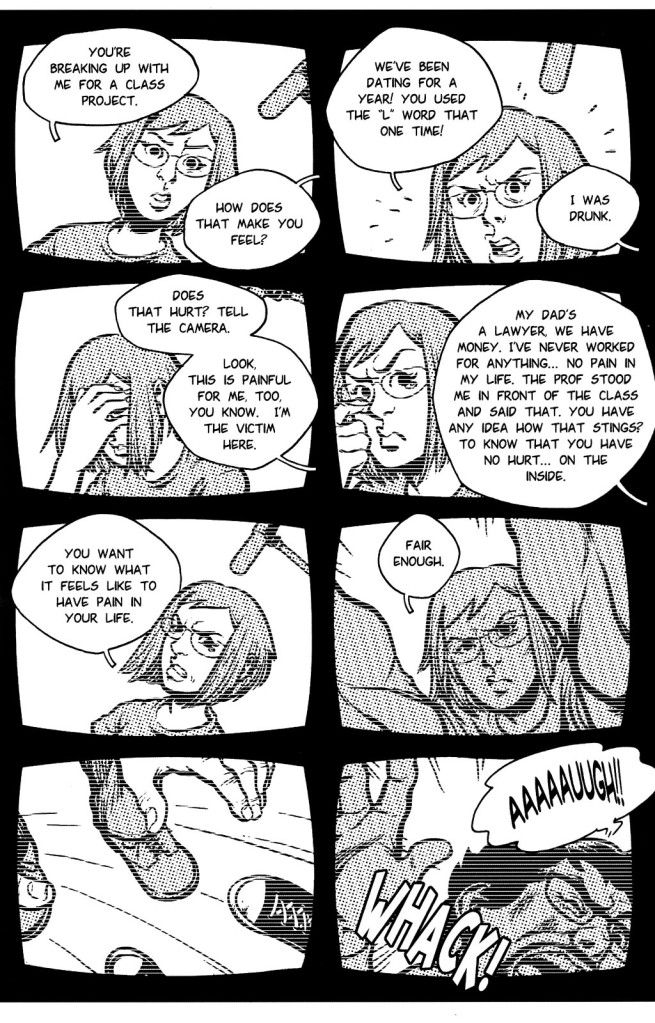 Three pages from the Middle Man, a super fun comic that got made into a tv show I haven't seen! You should pick it up, the main character is totally freaking awesome.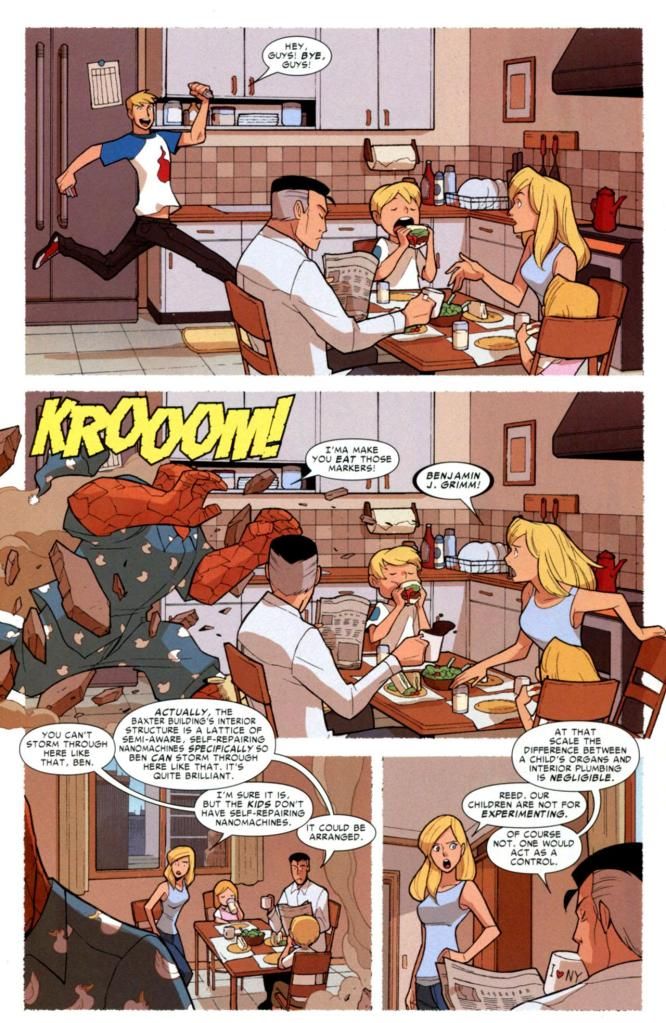 Oh, Reed. Why so mad science-y?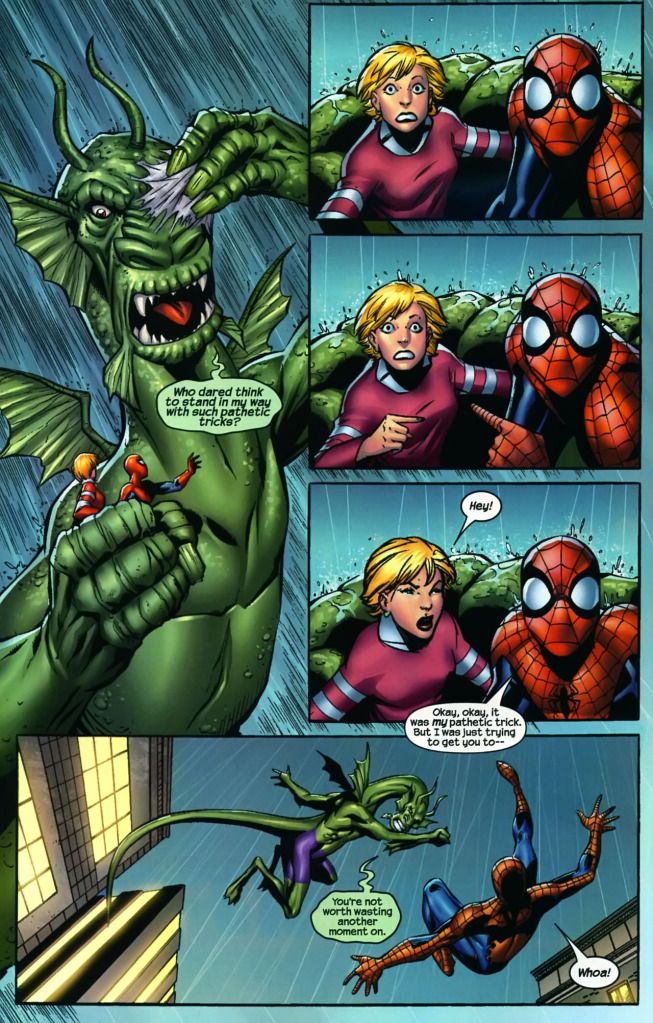 Not cool, Spidey. Not cool.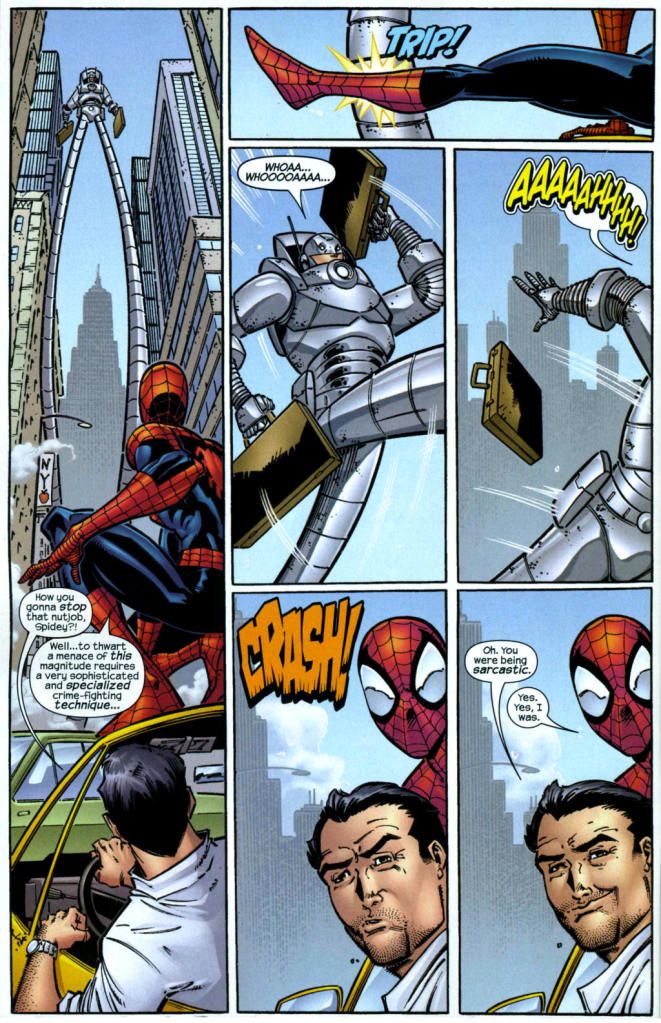 Geez, Spider-man. Way to be a dick.
Well, hope you enjoyed this post, even though it lacked an even vaguely coherent theme. Or good commentary. Or much of anything, really.