generator_rex posting in

scans_daily
Previously in Green Lantern: the Secret Origins of the Indigo Tribe is revealed to be Abin Sur's Anti-Guardian Army and is a hive of scum and villiany. So basically Sinestro Corp, but with more redemption. Then the "guardian" of the indigo power battery turned off the lights and released an army of sociopaths.
An Army whose ranks included...
William "Death Fetish" Hand a.k.a. The Black Hand!!!
So Hand wakes up and finds himself not being an avatar of Death incarnate, so he freaks out and runs off while the other now free indigos pig pile on Sinestro.
In Hand's defense if I suddenly woke up on an alien world after having just been part of a interstellar chain gang, after having just been dead, I'd run too.
Of course then the power turns back on.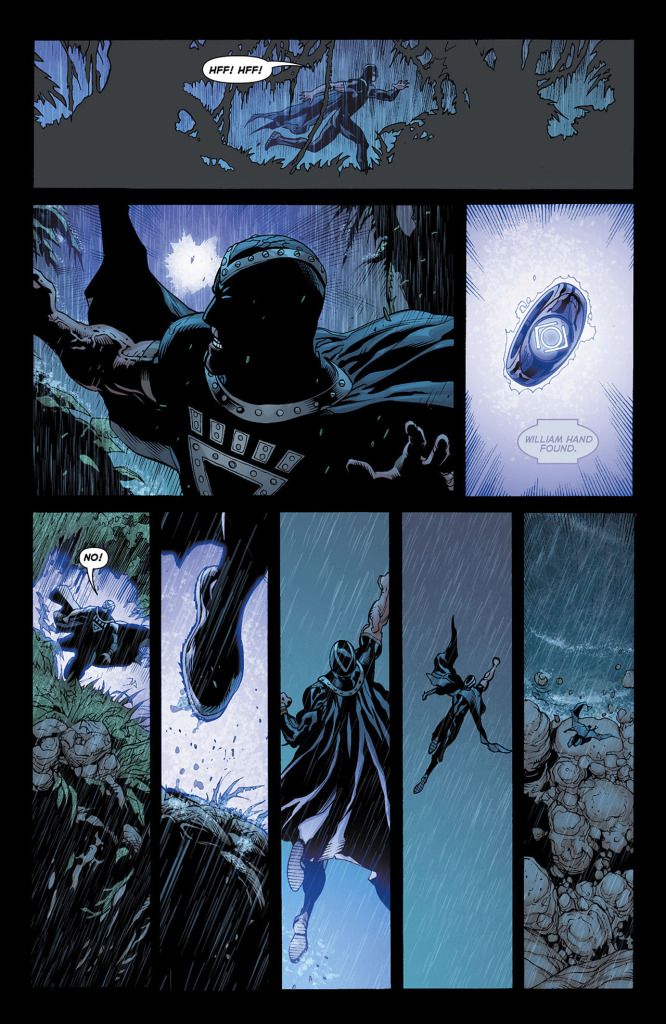 Wait, was flight part of his power set?
Guess not.
So... yeah... umm... BACK IN BLACK!