stolisomancer posting in

scans_daily
Due to a quirk of scheduling, the first comic to deal with the fallout from the last issue of
Avengers vs. X-Men
is
X-Men: Legacy
. It picks up after the Phoenix Five have come back to Earth and begun what a character refers to as "outlawing war": rogue states are dismantled and trouble spots are forcibly pacified.
One of those spots is the African country of Narobia. (I originally thought they'd misspelled Nairobi, or made up an African country out of whole cloth to avoid issues, but Narobia is apparently a pre-existing fictional state in the Marvel Universe, dating all the way back to Jack Kirby's
Jungle Action
books in 1977.) Cyclops swept through the place and forcibly disarmed a lot of the country's warring factions, but he missed some. The X-Men promptly dispatch Frenzy to bat clean-up.
In the spirit of fairness, I should offer a
trigger warning
for both child and spousal abuse.
This issue is essentially an origin story for Frenzy, with flashbacks to her childhood colored in dull red.
Upon landing in Narobia, she finds a small village where one of the local men is beating his thirteen-year-old wife.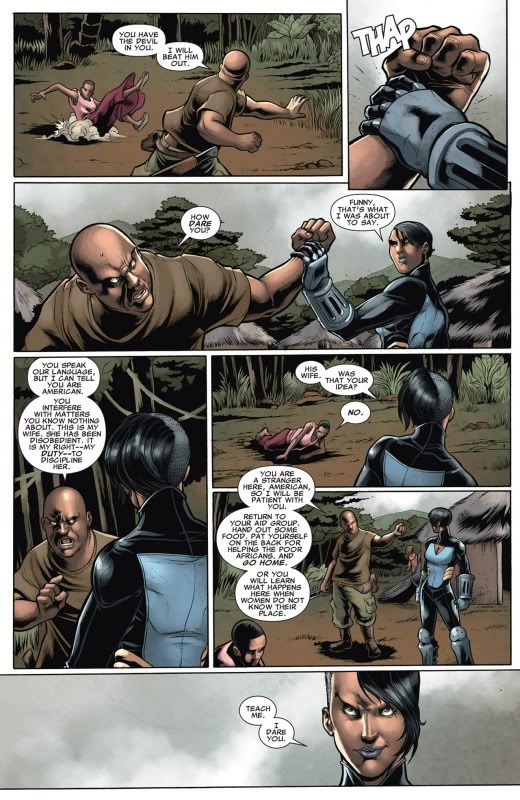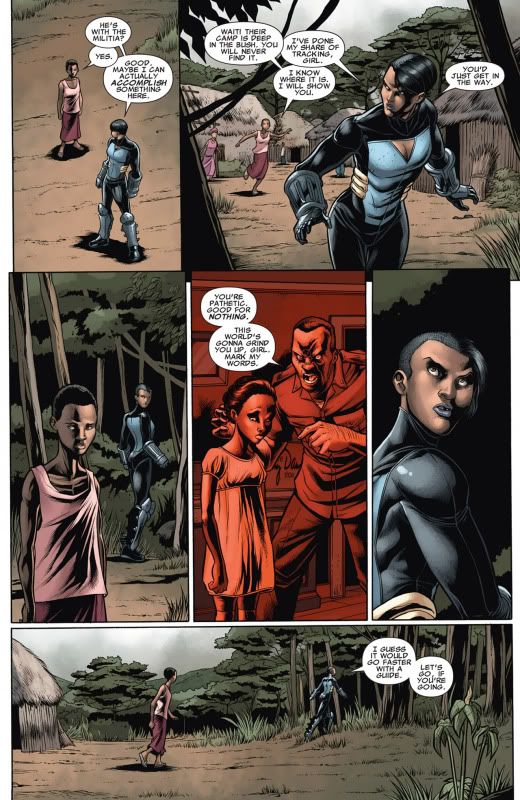 The girl's name is Angelique. After Frenzy breaks the guy's arms, Angelique leads her into the forest and to the militia group Frenzy's there to take out. They talk a bit on their way through the jungle, and Frenzy ends up discussing her childhood with Angelique, which is a simple but pretty jarring story that I won't spoil here.
After Frenzy's taken out the militia camp, the Cuckoos move in to institute stage two of the plan: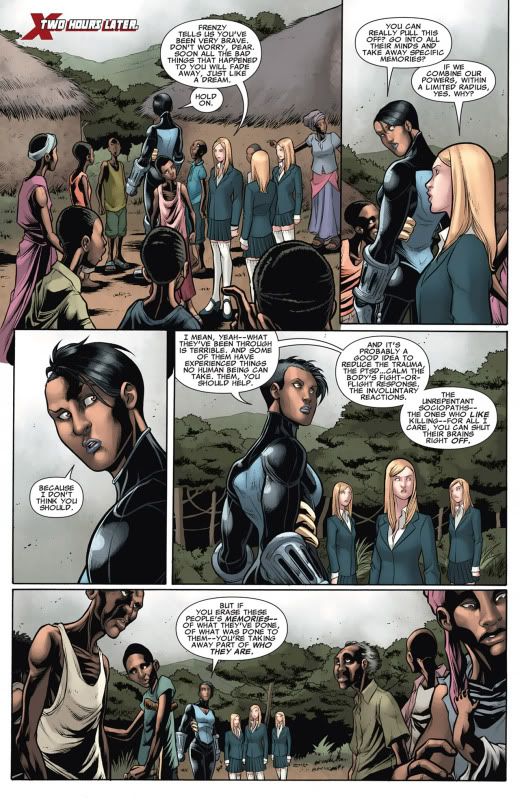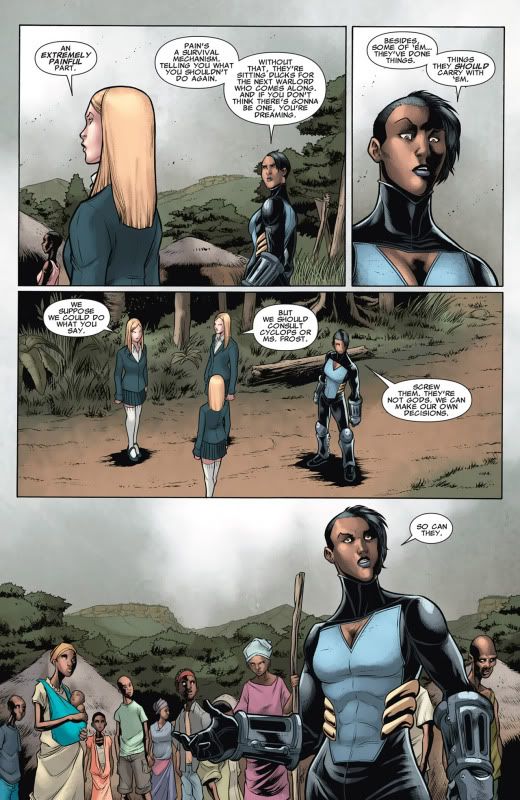 This was a pretty solid issue. I'm not crazy about David Baldeon's art, but he's a great storyteller and there's a real sense of motion and action to his panels, and Christos Gage did his usual good job of handling a potentially delicate issue. If you've liked Frenzy in
Legacy
so far, I'd recommend picking this one up.