shadowpsykie posting in

scans_daily
This was actually a pretty good issue... Pretty Damn good really. It seems like the actual "meat" Of the story has come into play.
So the Phoenix 5 actually go about bringing peace to the earth... Outlawing war, and the building of weapons, feeding the poor, and revitalizing barren land. Freeing up people to work towards advancements in technology that enrich life instead of destroy it... hell Colossus even ends fights by TALKING instead of fighting
Cap and the rest of the Avengers (minus Black Panther who actually kinda thinks what they are doing is actually pretty good. And honestly so do I)are still trying to find a way to take them out, and Wolverine's all for being Mr. Stabby McStabbers (as per usual).
well blah blah blah the Avengers decide the need Hope... literally, they break into Utopia to kidnap Hope... (and honestly... it looks pretty bad.. i mean the cold cock one Gabriel and a couple of the kids just to grab a screaming Hope... it looks REALLY bad...)
so Scott and Emma Confronts them and next thing you know....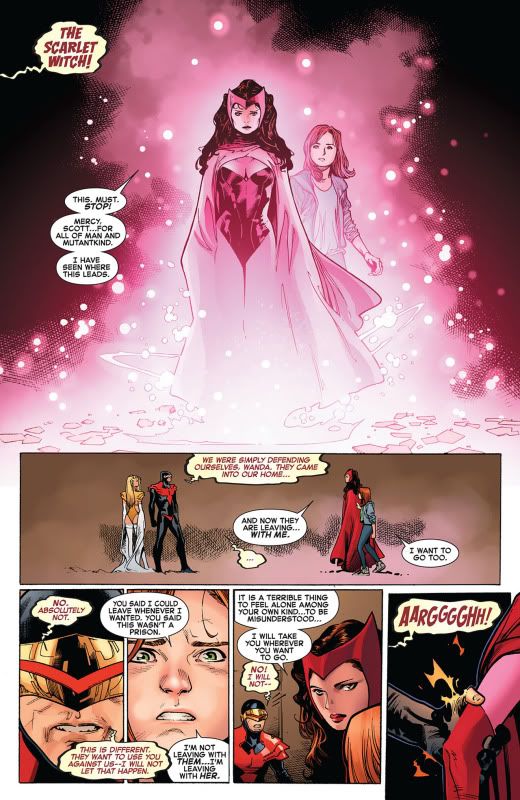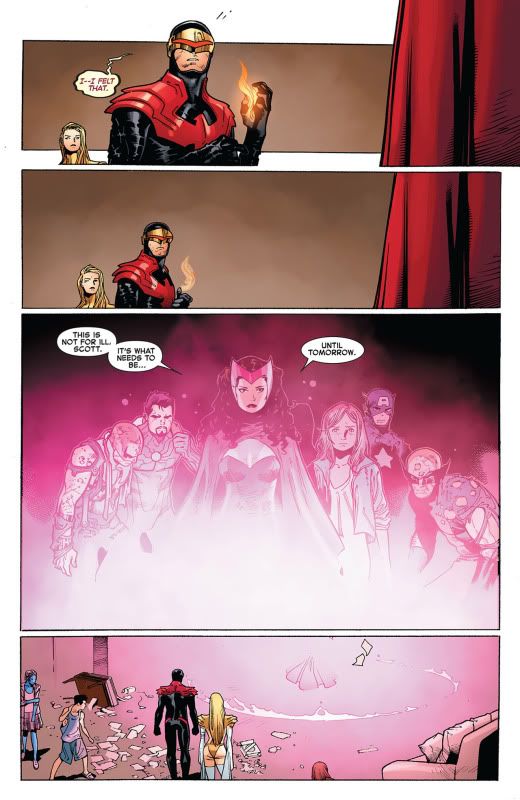 This second part is from the digital comic, it's a glimps into Scotts mind and how he is handling the Phoenix Force, he ends up on the Blue Side of the moon... he sees "The Weapon" Jean used on herself and then walks to the spot where she killed herself... he decides he needs to talk to some one about what he is going through and this is what he does...
(Note: Let me know if these are too many scans... these few here are from a digital comic and i am not sure if these are pages... or panels or a mixture of both....)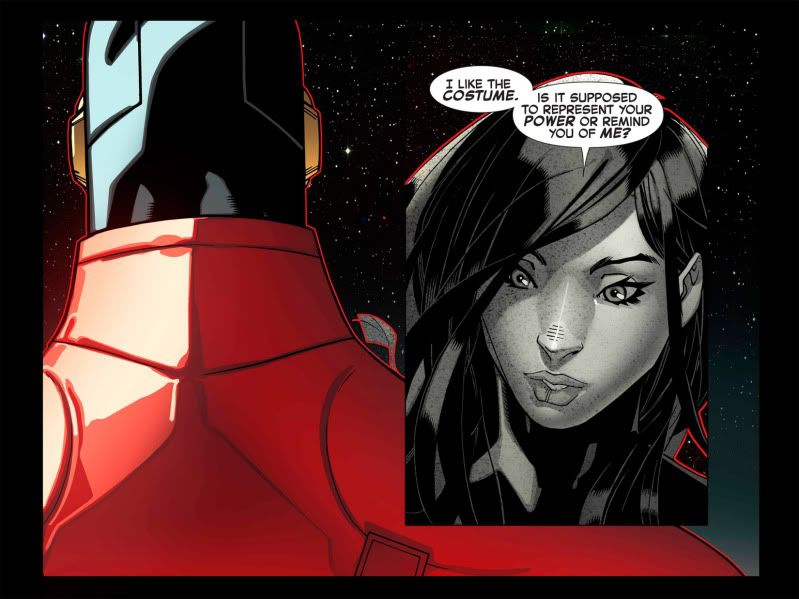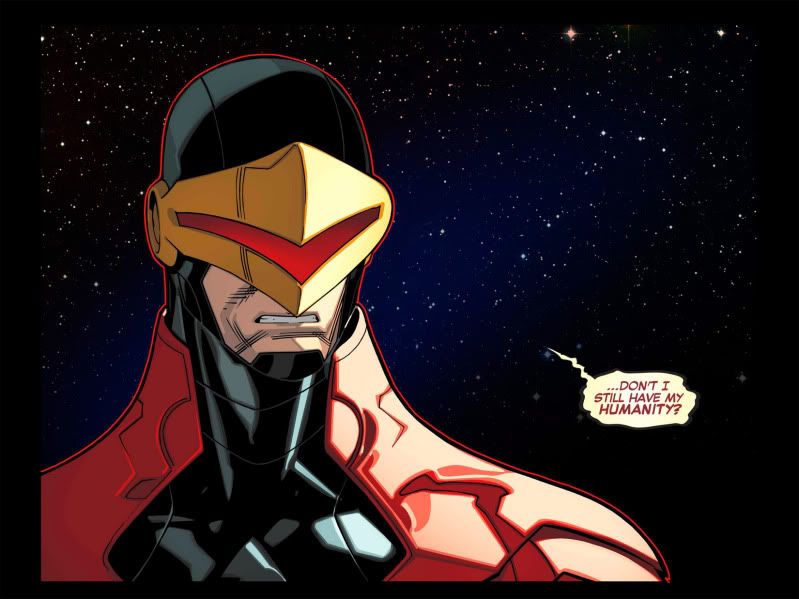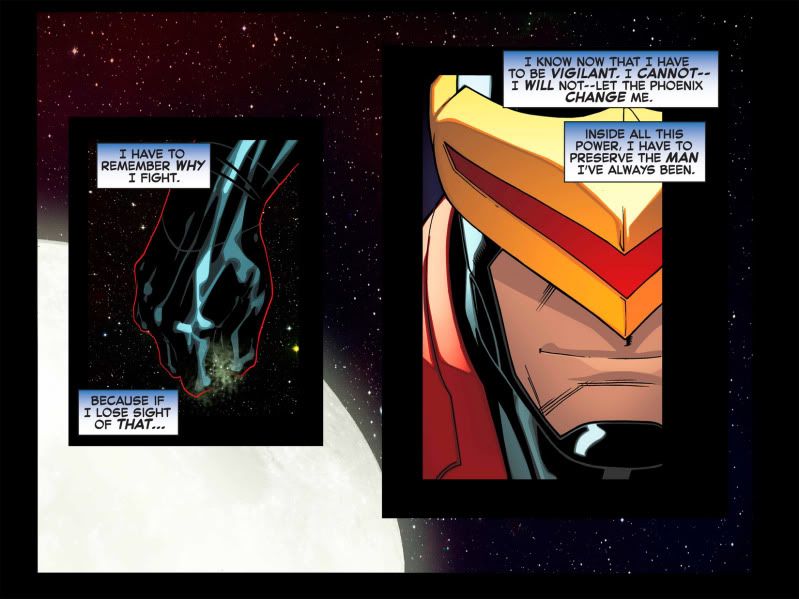 Essentially what Moon Jean says is that the Phoenix Amplifies the hosts strongest attributes. In Jean it strengthened her emotions. In Scott's it amplifies his i guess, control and analytical mind. Jean however is careful to stat that the danger of the Phoenix is not losing or maintaining control, but losing sense with one's self and one's humanity. With the Phoenix, everything else became so small. That the host can lose sight of what life means. (and i think what they all miss is that LIFE means STRUGGLE, and one of the things the 5 are doing is eliminating that struggle...)
Any ways, the bigger thing i think to take away from this is something you might miss... see that last panel... in Scott's hand... it's the moon dust...
Talking to Jean here... the Sinisters in Uncanny... The moon dust... i might be reading too much into this... but i REALLY think the clues to them bringing Jean back are really piling up.