generator_rex posting in

scans_daily
So Beyond's current story line is about a man named Jake. Jake worked his way up from the slums y doing bad things for good money. Jake is important ecause a few years ago he worked for Wayne-Powers, under Mr. Fixx. He was part of the team that killed Warren McGuiness. He ends up being tormented by it.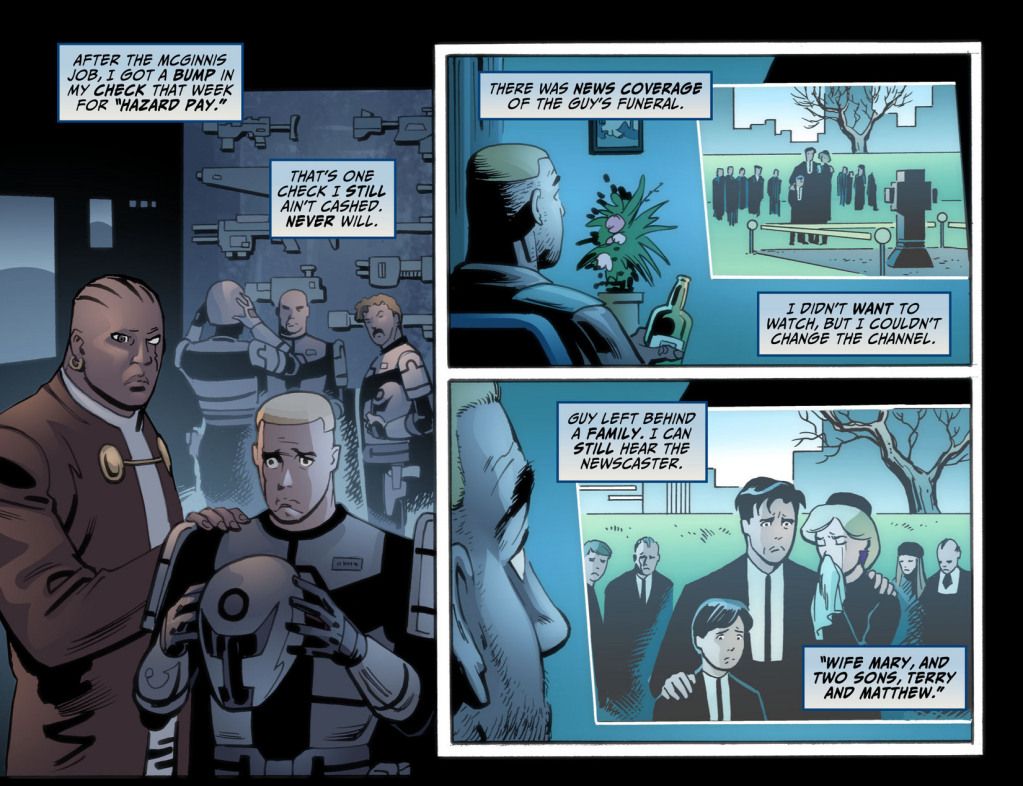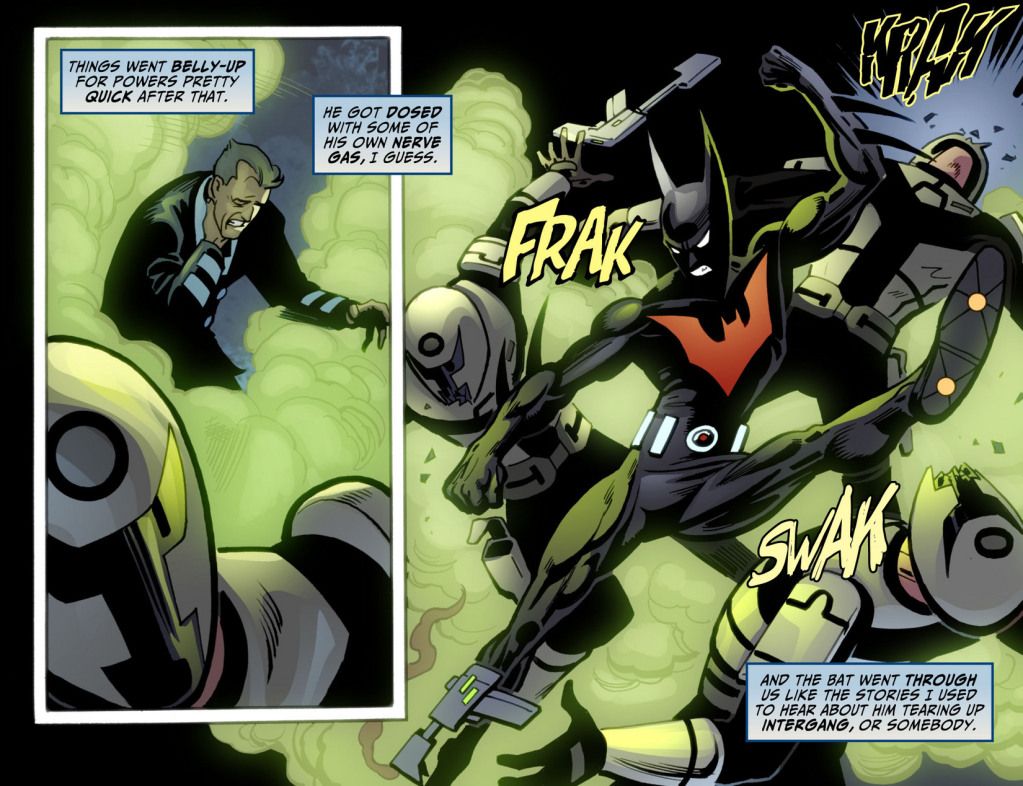 So after Terry dons the cowl, things go sour for Old Jake. He loses his job, his will to work and his fancy high up apartment. He ends up back in his old slum, haunted by the McGuinesses' eyes and his Great Grand-Uncle's ghost. He then walks into his crappy apartment to find...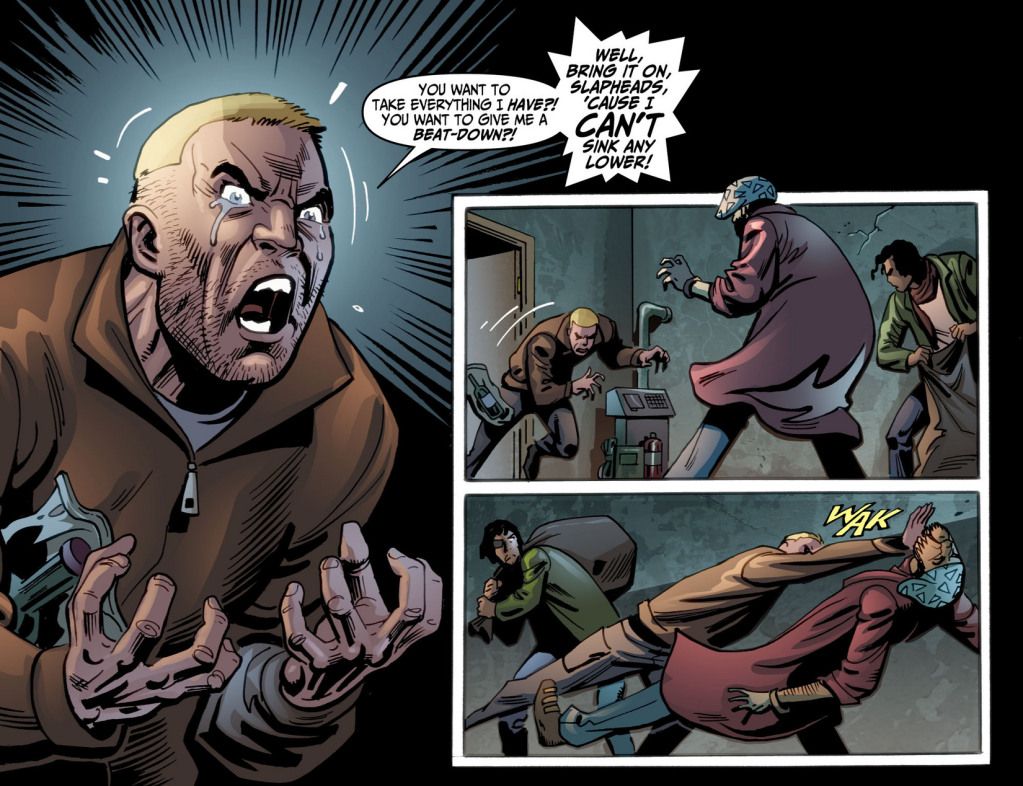 So after freaking out on the burglars, Jake decides to do something. He pulls out his old gear and gets ready to do something.
And here's where it loses me...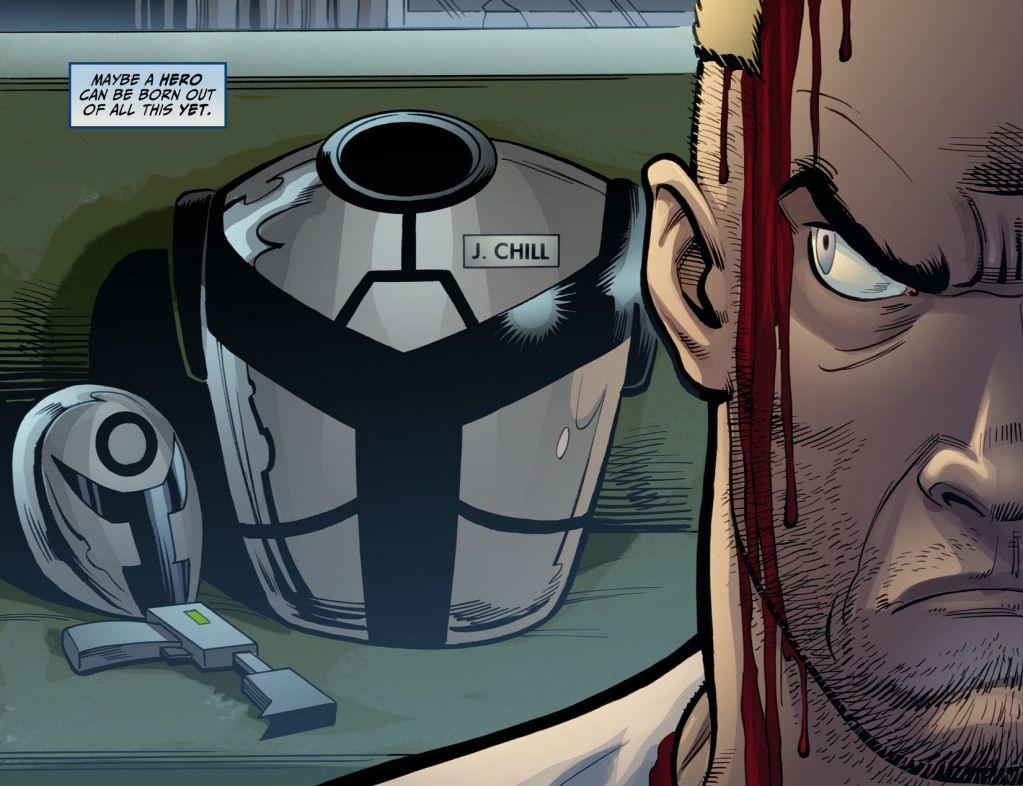 Dagnabit he was almost an original character. Nope, instead he's Joe Chill's realative. I really wish we could see more of Terry's rouges gallery.