darkblade posting in

scans_daily
It's time to talk about my favourite of the Showa era Kamen Riders. Kamen Rider Amazon, the oddly named Tarzan/Mogli jungle boy turned magical lizard monster who made silly cute noises as he ripped apart monsters in a gory fashion with his teeth and claws. Yeah this shit be crazy awesome.
We open with some kid locked in a dark room with a computer. Totally what I think of when I think of Amazon. Okay he is researching a mysterious mountain top that strange not quite humanoid bodies have fallen from but no one has been able to climb to investigate before.
That works out about as well for those guards as you'd think it would.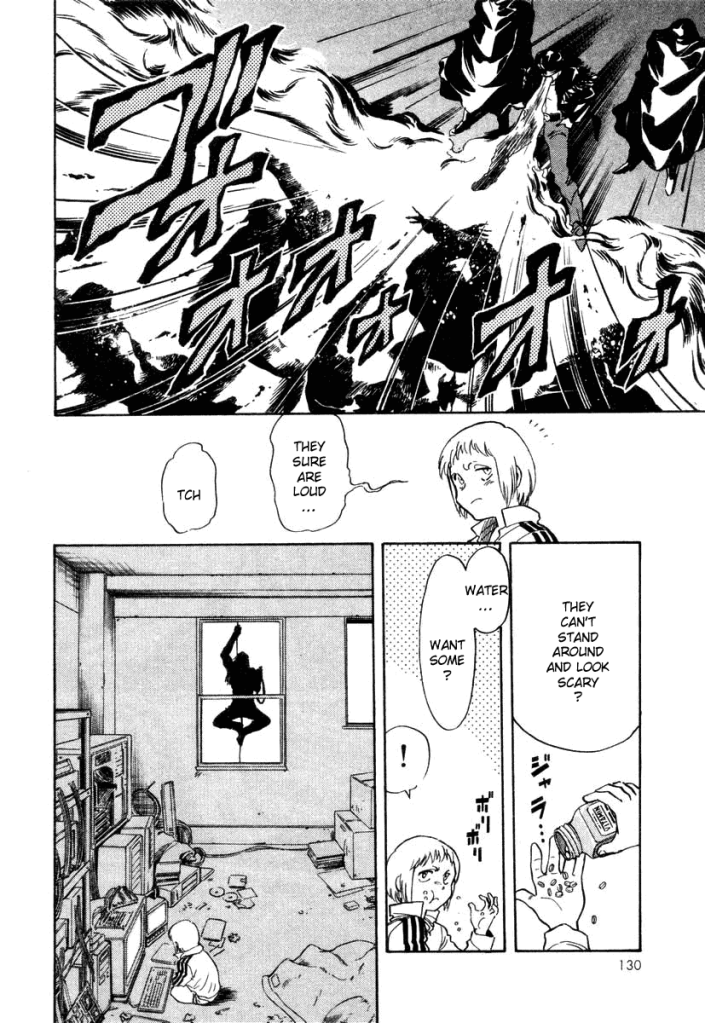 The kid is kind of a prick, but forget him. Amazon time!
So the kid gets attacked by the fire breathing Crocodile Dundee (hence forth Dragon Dundee) and his two bugmen minions but Amazon won't take none of that shit.
He throws the kid out the window. Damnit Amazon, we already had dickery (possibly sentimentality but I prefer dickery) from X. You need to be better or Stronger isn't going to pass as the Troll Kamen Rider when his turn comes.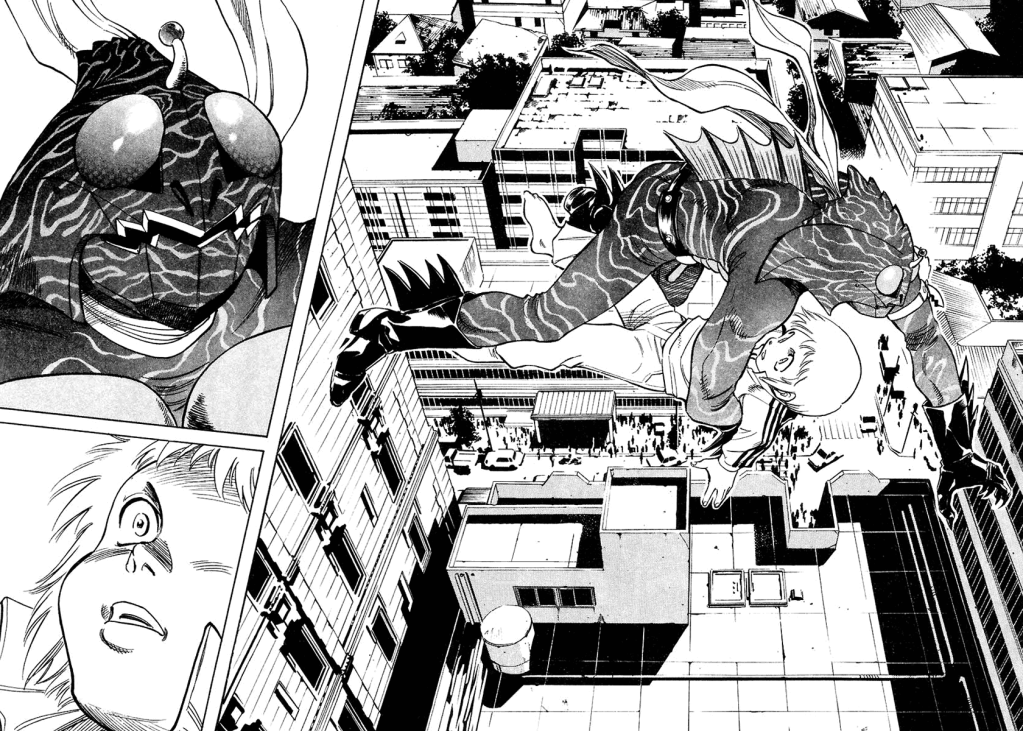 That's better and a very nice two page spread at that.
The Bugmen stop pursuit for some mysterious reason and Dragon Dundee retreats.
All is not well though since the several story fall was too much even for the magical lizard powers of Amazon.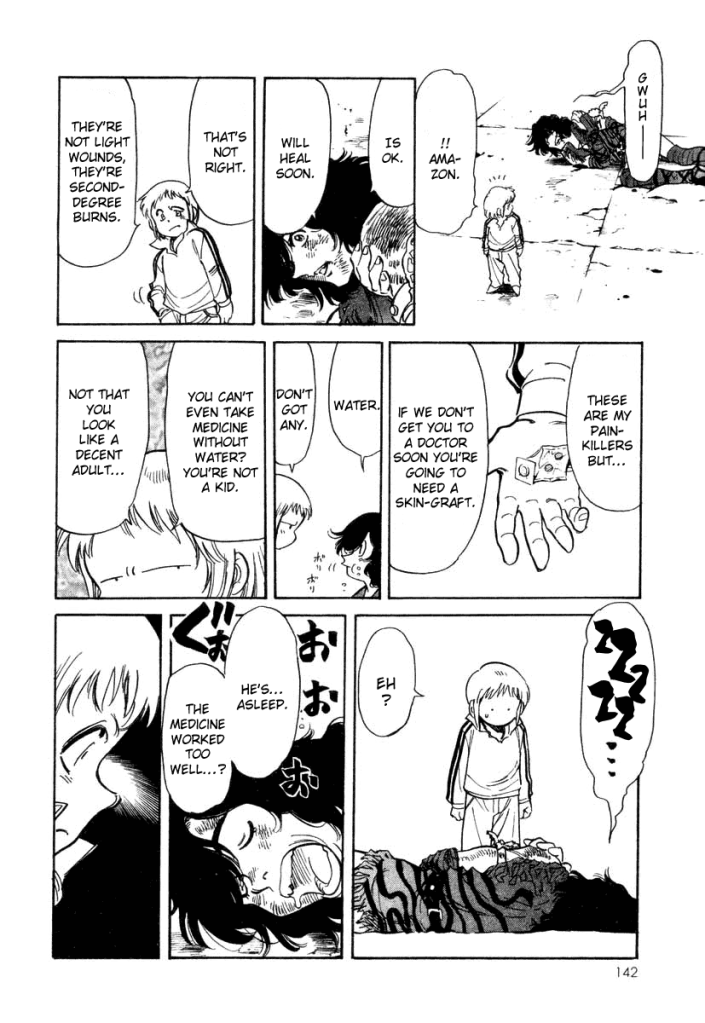 We meet some bad guys who won't be important until we get into ZX's story but they explain that the boy might be a "Chosen One" and Amazon along with the other Kamen Riders are 'miscreations'. Basically the same evil transhumanist crap all Kamen Rider villains (and a third of X-Men villains too) spout. There is a little more to it than that but we'll get more information on them later and I don't want to leave out any Amazon being awesome so you'll just have to wait.
So...Amazon riding a motorcycle up the side of an unclimbable mountain.
Damnit kid, you're ruining my Amazon buzz.
No time for that Friendship is Magic crap though. Dragon Dundee is back.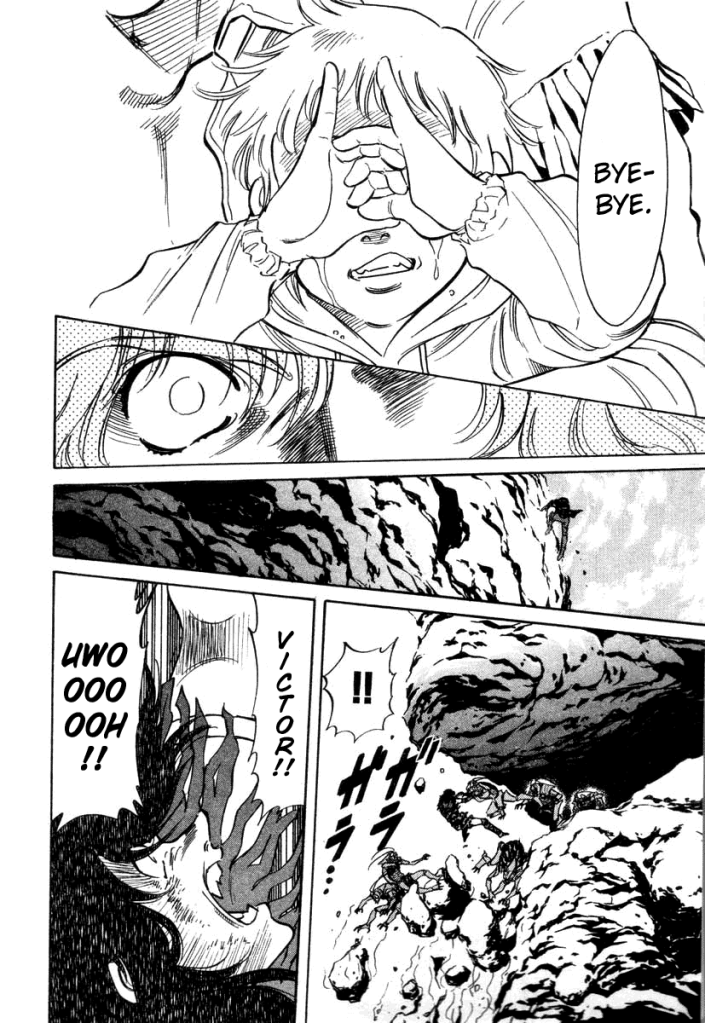 Dragon takes Victor up the top of the Mountain
And the bad guys have pet dinosaurs.