greenmask posting in

scans_daily
And another title, while I'm here; for Beyond the Big Two, Vertigo does count!
I don't know why, it just does.
iZombie. It's good stuff.
Gwen Dylan is a zombie, but a zombie who can think. She has to eat brains (luckily she has a job as a grave digger) in order to keep her remaining living memories but one of the several downsides is that the brains leave ghost-echoes in her head - Gwen has to 'put right what once went wrong' in order to shut them up whilst she also deals with having a moster-hunter boyrfiend in ignorance of her secret, a hot mummy trying to convince her she needs to listen to his grand prophecies of doom, and all sorts of loose threads left from her ex-life.
Her current best friend is a ghost, she's mentoring a young were-terrier who's questioning his sexuality and whose grandfather is a chimp, and her town is suffering from a vampire infestation. There's a bad, bad lady who's trying to bring something nasty and tentacled into the world and until this issue there's been a back-up strip about four badass monster Agents named after dead presidents.
This book is a riot.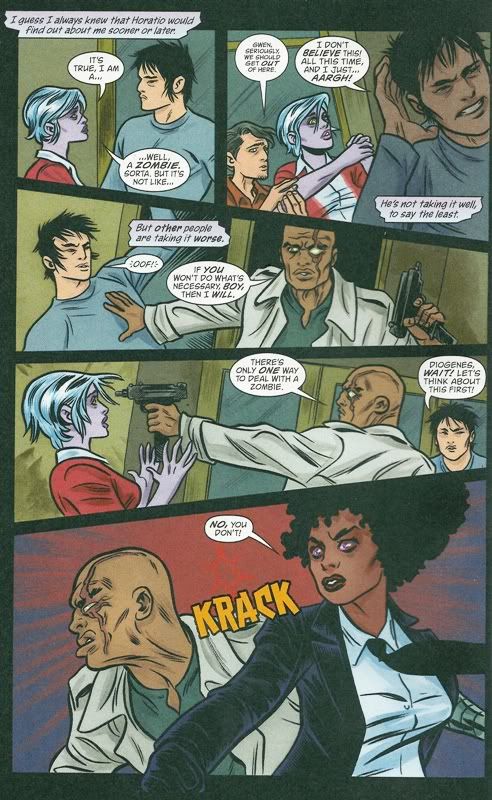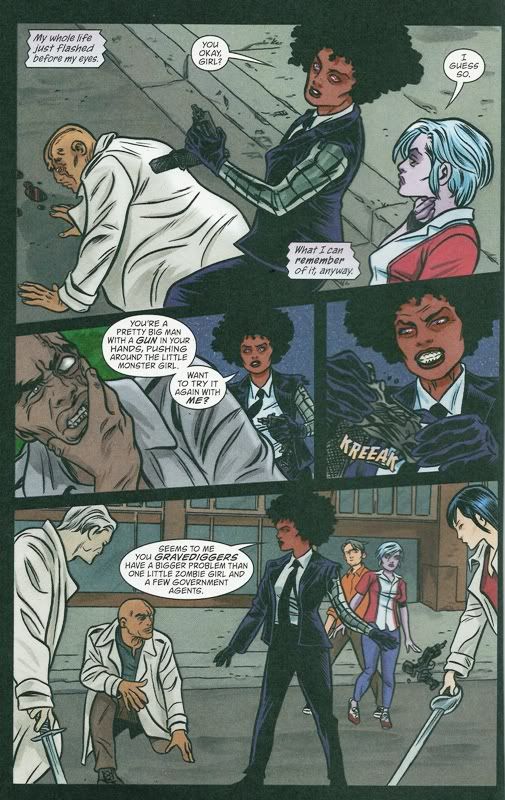 The normal townspeople aren't aware of the town's more Sunnydalesque qualities, but they do their best anyway.