medster_comics posting in
scans_daily
For the Beyond The Big Two Week, I have a non-americain comic. Its call Les Légendaires-Origines, a mini-serie from the original one call Les Légendaire. 'hope you'll like it. :D
All begin 15 years ago before the actuall story(where they're between 25 and 30) with a running pikachu lol. The blond one is Danael and the brunette is Saryn. They wanted to be knight one day like they parent and brother (Saryn and Danael are not bro and sist).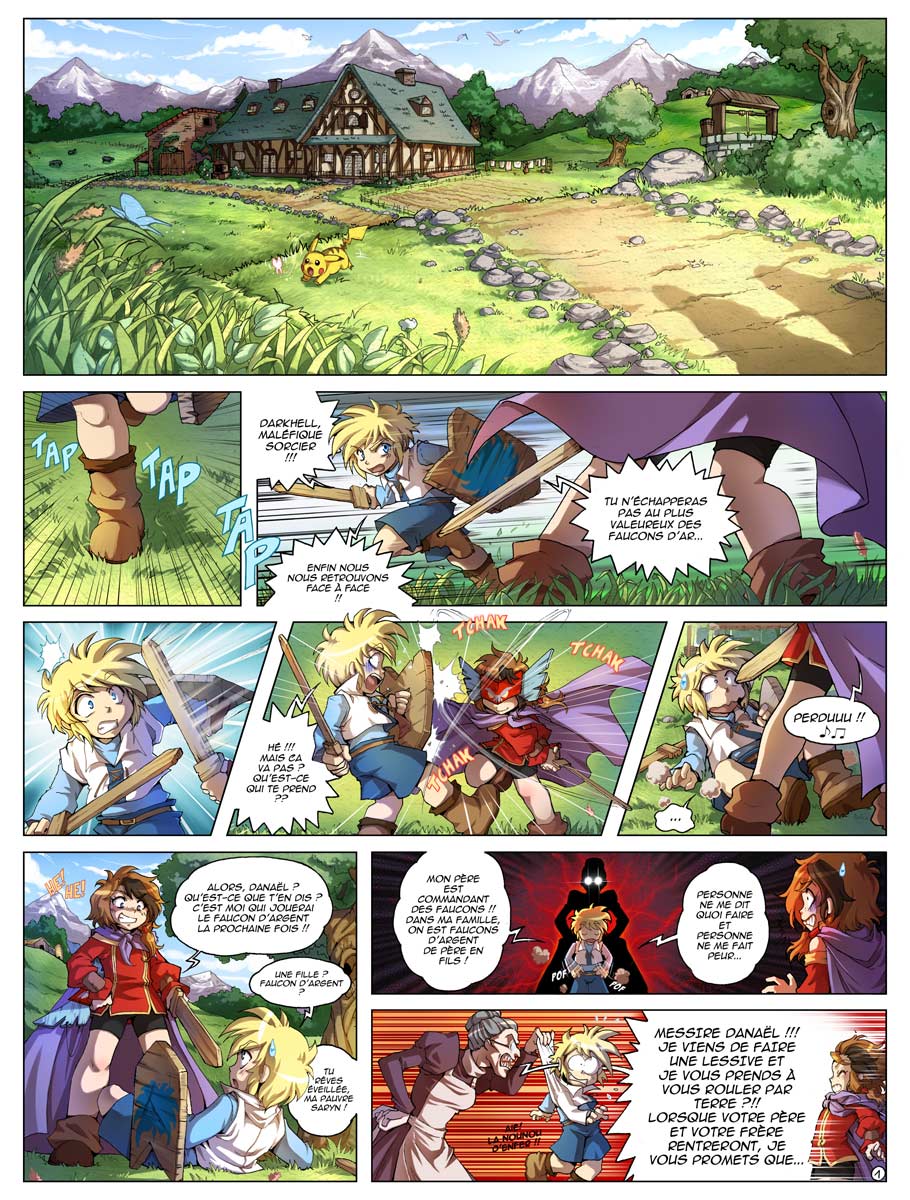 After they finished play, the father of Danael and Saryn and the big brother of Danael came back from a mission with really big injuries and something very bad.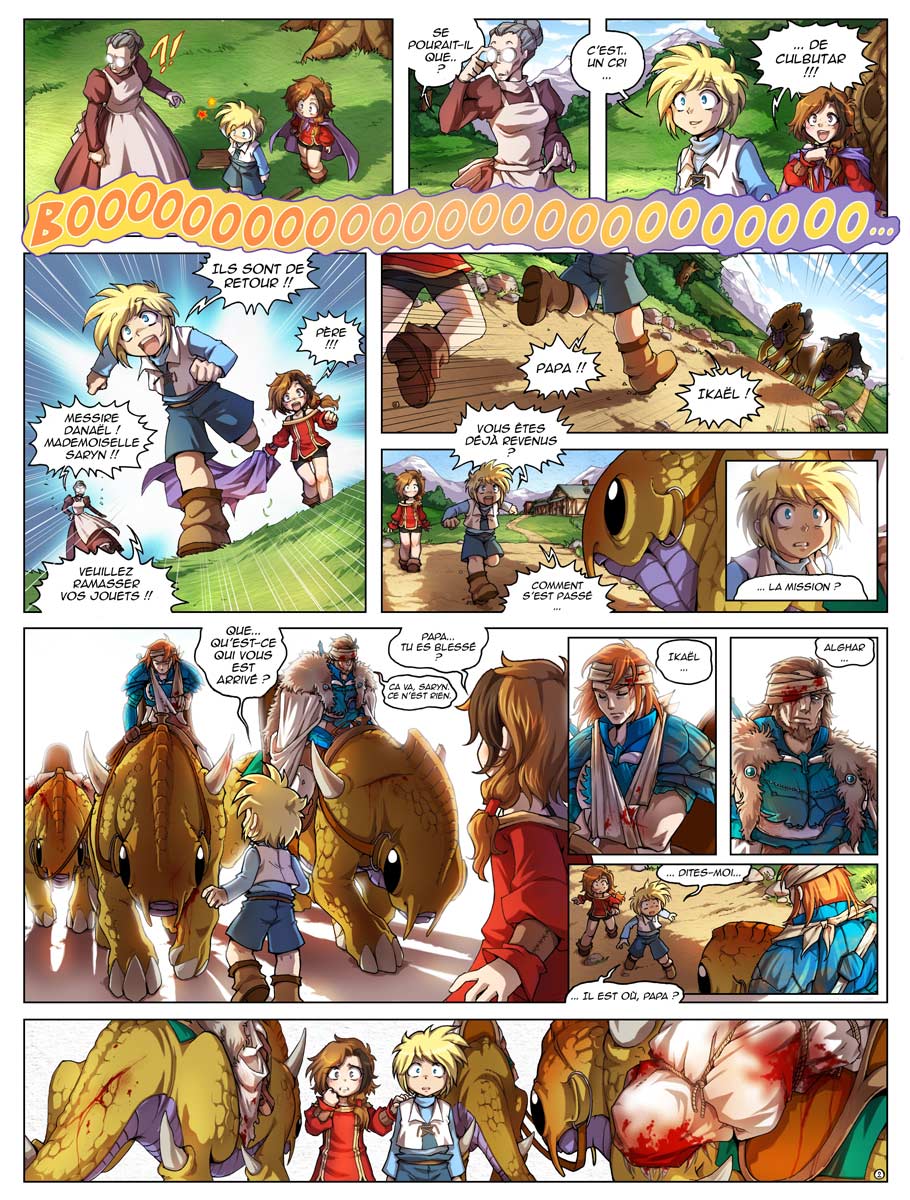 The death father of Danael poor him.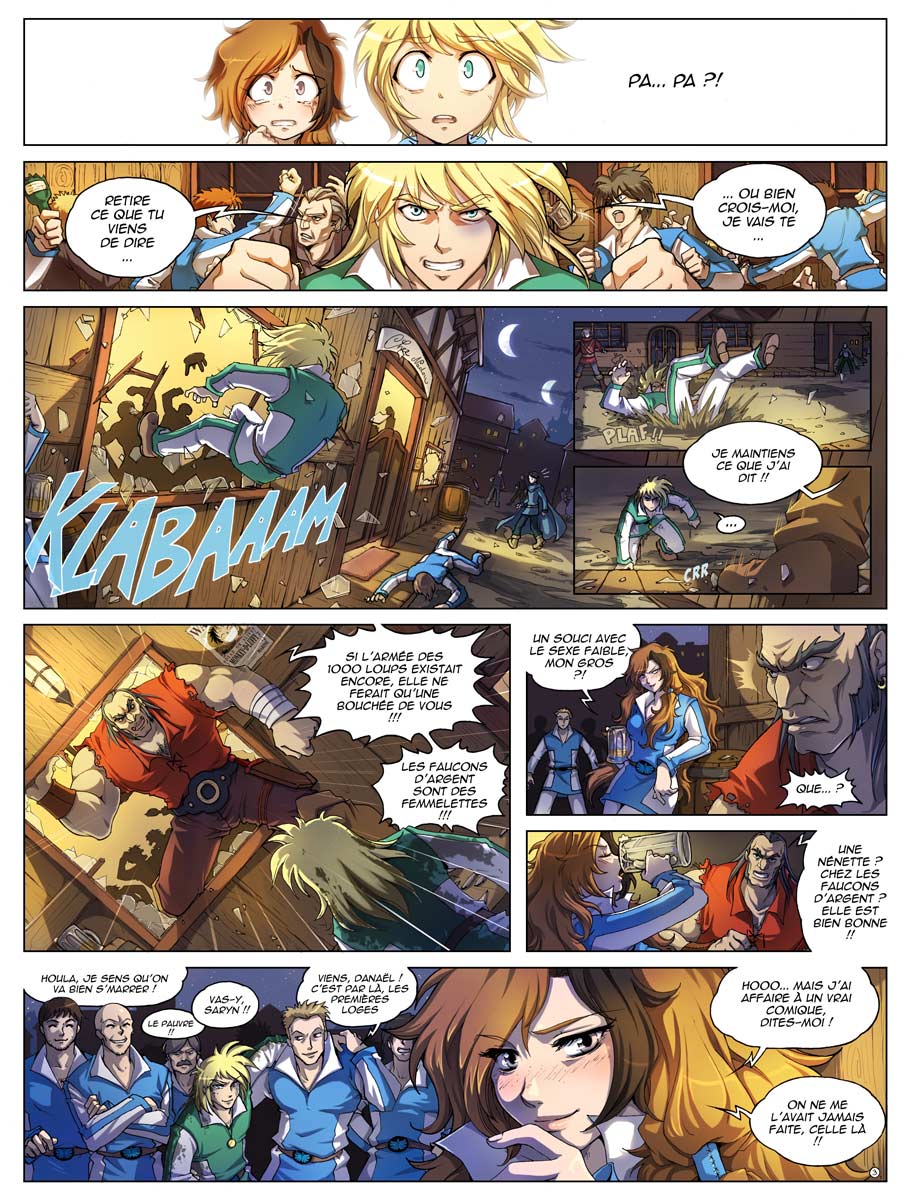 Now they both are 20 years old. A big ugly guy is insulting Danael's father and say that all the Silver Falcons are weak as girl, Saryn (drunk) is saying to the big guy if he have a prob with the weak sexe annnnddd...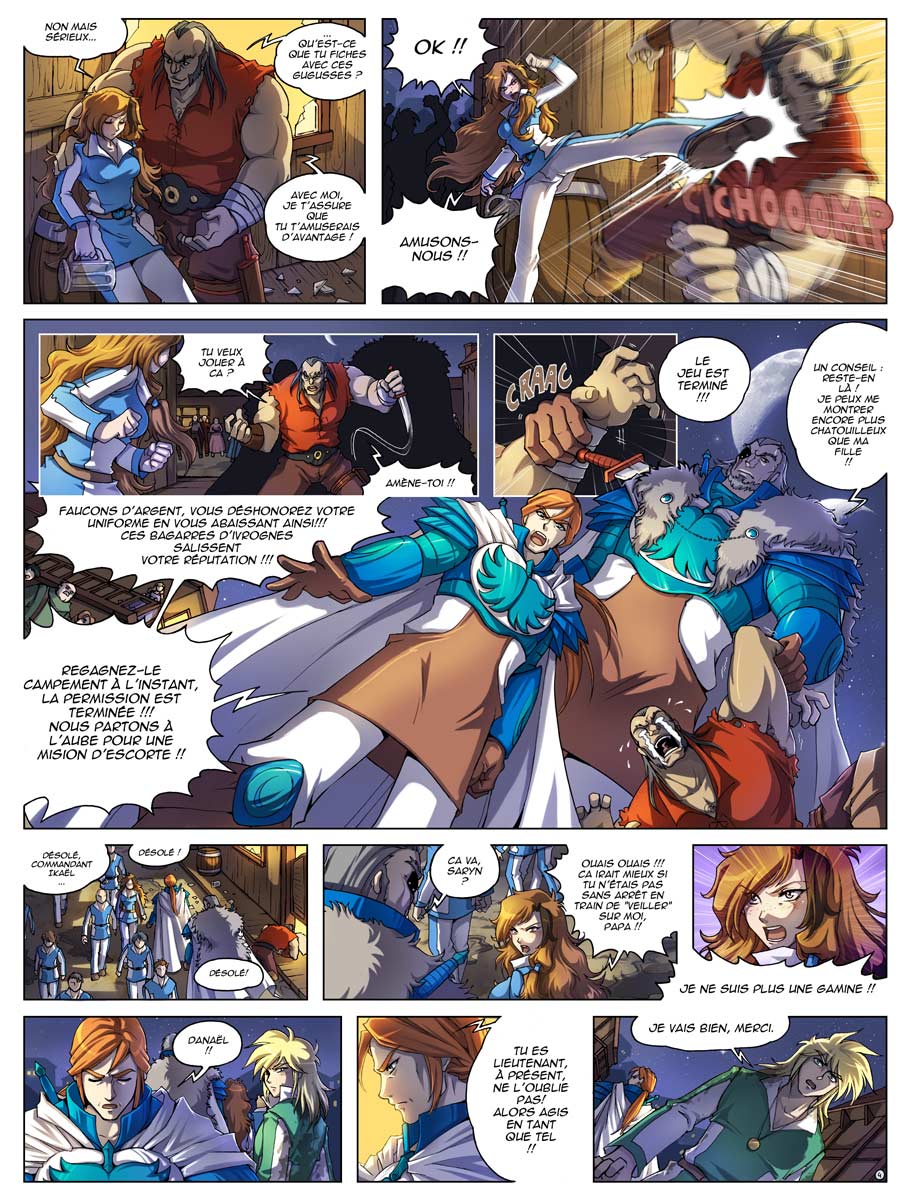 That's all for now and Oh.




After loose his Father, his mother, he loose her best friend in a fight when Saryn was a kind of demon she begin to actually be one at 15. R.I.P. Saryn you were a good character.








I got to tell y'all that the Medster's FanArt Thursday will be a little late, baecause I'll go to the Comic-Con and I got to take the airplane in thursday early the morning. So...yeah that's what I wanted to say.

Medster :D !!