shadowpsykie posting in

scans_daily
Okay so, this is an AMAZING Series... Didn't know WHAT exactly to post. SO i wanted to focus in on one of my favorite Characters, Casey Blevins, But before that, A little Background. the Story focuses on 6 New Students at the prestigious Morning Glory Academy... Casey Blevins, Jun, Jade Ellsworth, Ike, Hunter, and Zoe.
They are all... gifted in some way. Coming from different walks of life. Really ALL the characters are Amazing. but Casey and Jun are my two favorite (Today I will post about Casey, tomorrow, a bit about Jun.)
So, Things at Morning Glory Academy are... a little off...
Issue #1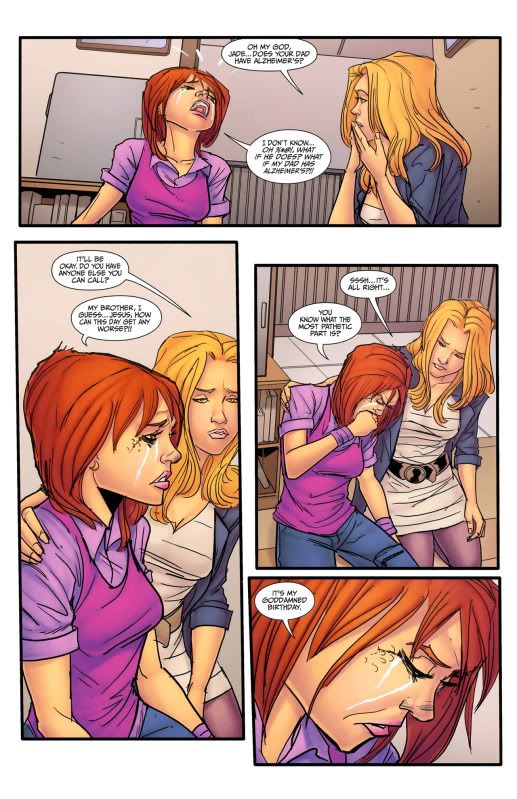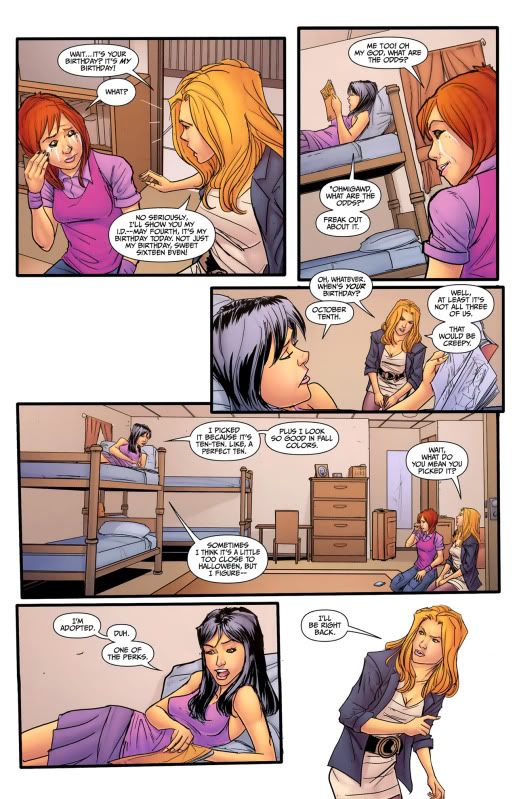 So... Casey, seeing that some of this stuff is just too weird, decides to ask questions.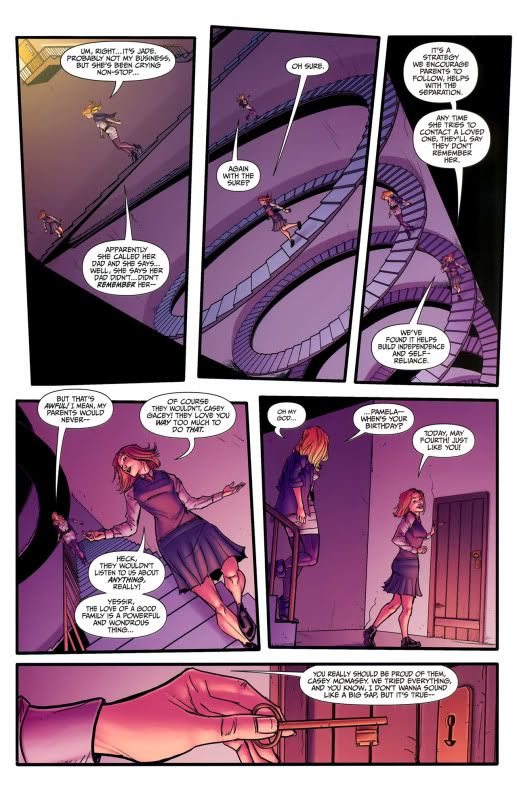 .... She does't Like the Answers....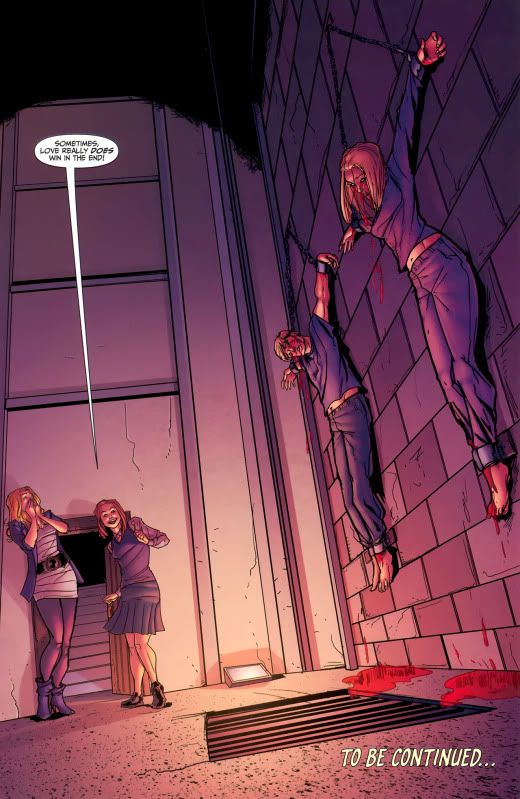 So Issue #2 picks up with the Faculty wanting to go back to business as usual... She is not very interested in that...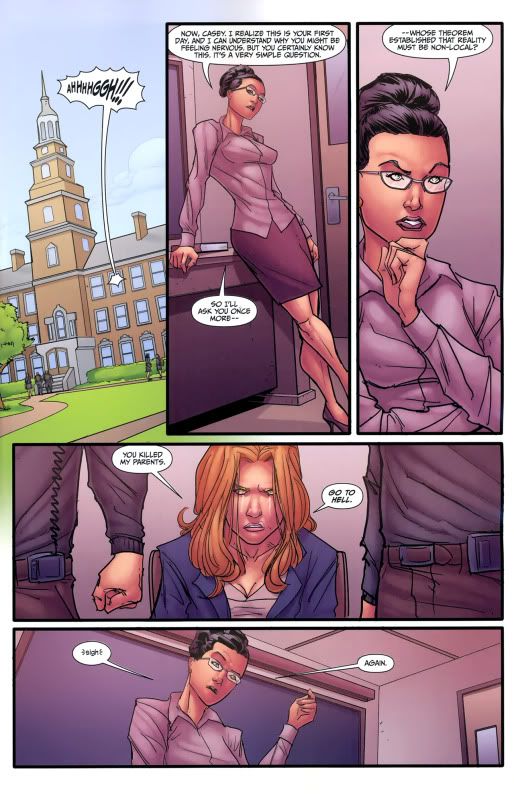 They Have a difference of opinion as you can see....
The Faculty is however very persistent...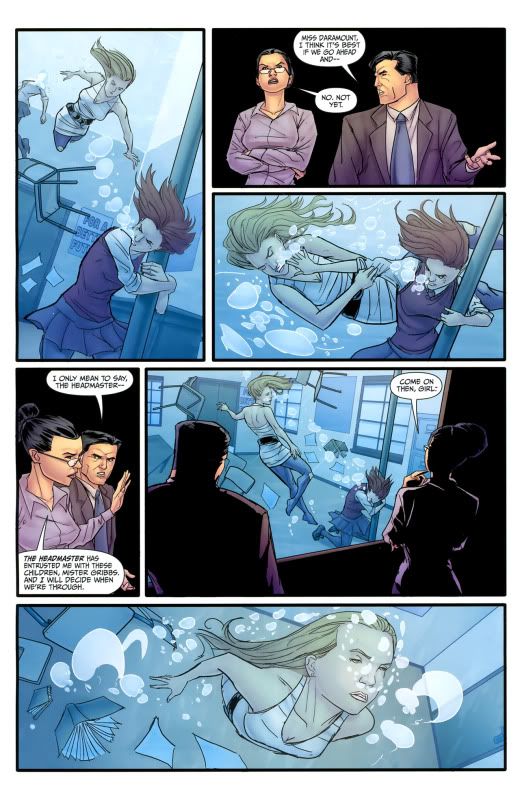 They are educators of course.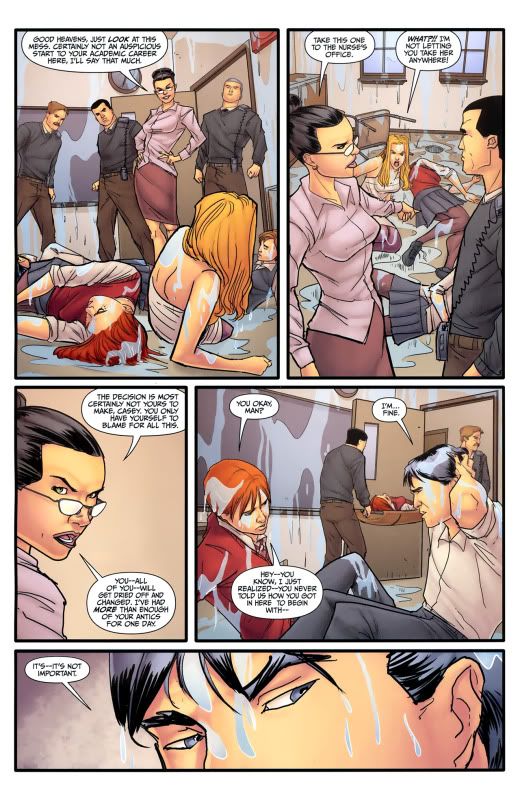 Casey and Jade have grown close, so when they take Jade away, Casey wants to take action....
Issue #3 shows Jade's Ordeal in the Nurses office (the Nurse is not very nice....)
Issue #4
So... Casey has a plan, that involves the other four.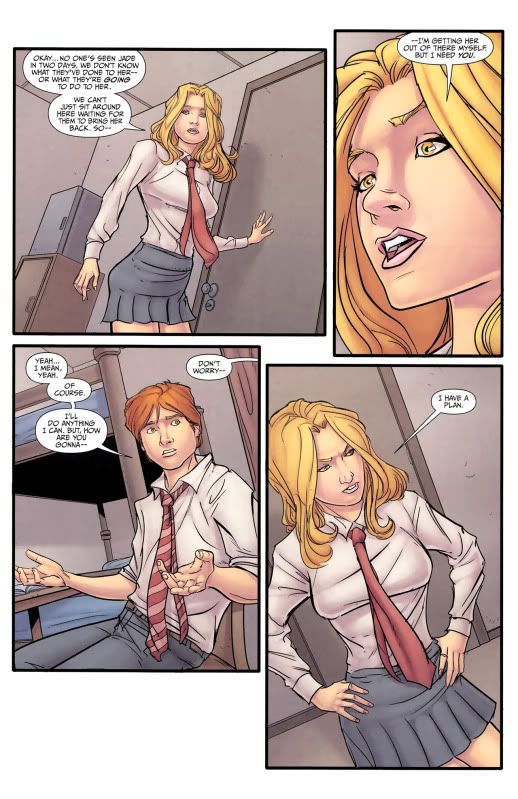 (there is some more stuff that shows some of the stuff she learned from her ex-Marine father, like making tear gas... but this is already getting long:)
But they are Betrayed by one of their own.
Issue 5
so they scatter...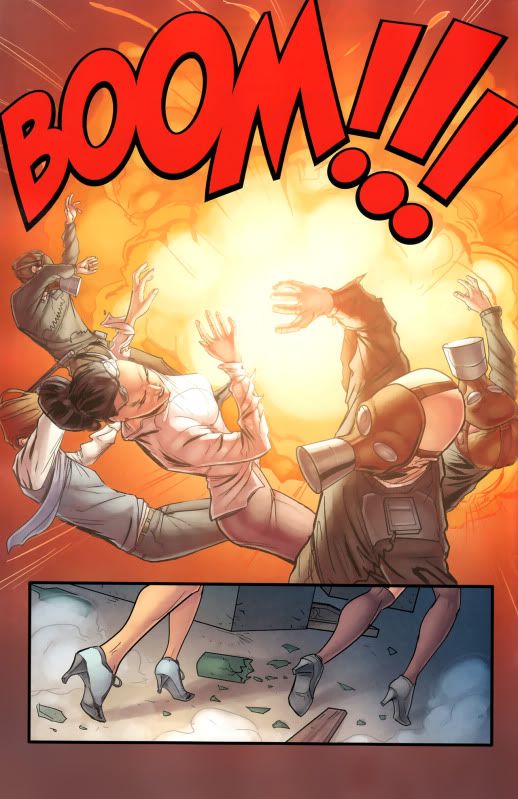 They Run into some problems....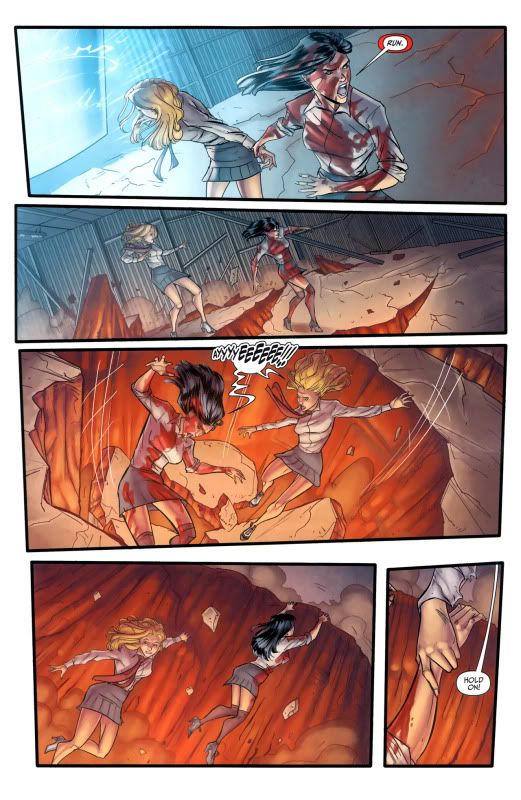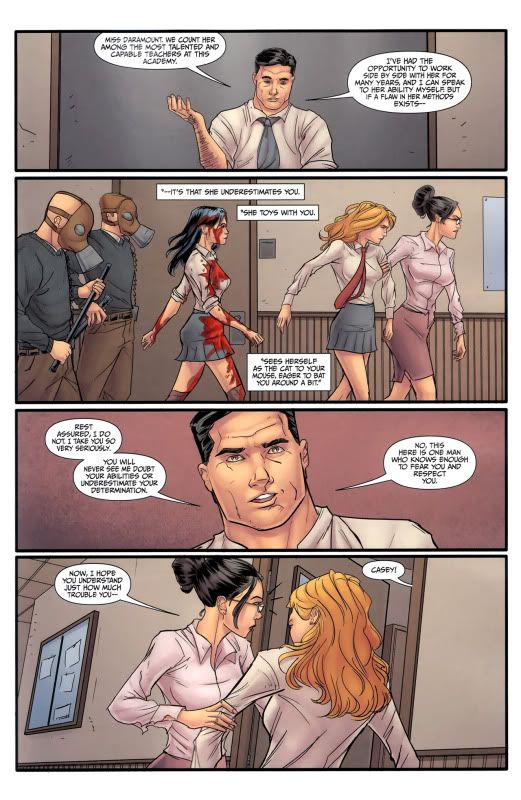 So their plans are for naught?
or are they....
Oh Hai Jade :D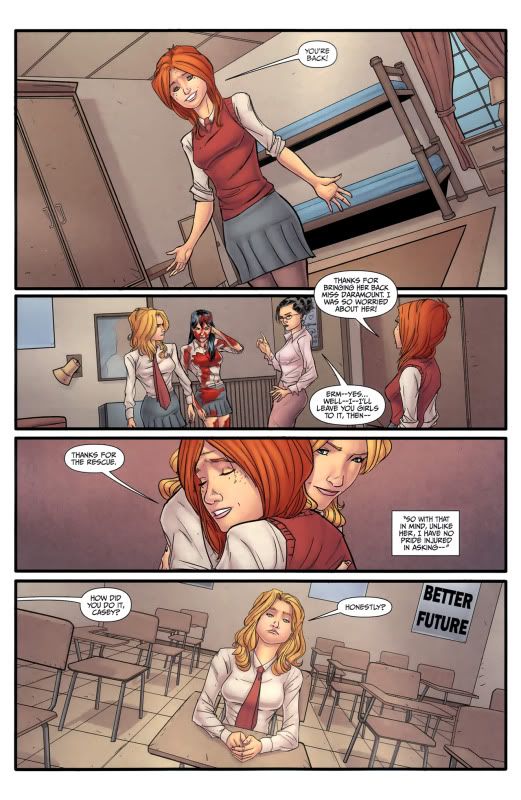 So... how did she do it? She's Bad ass...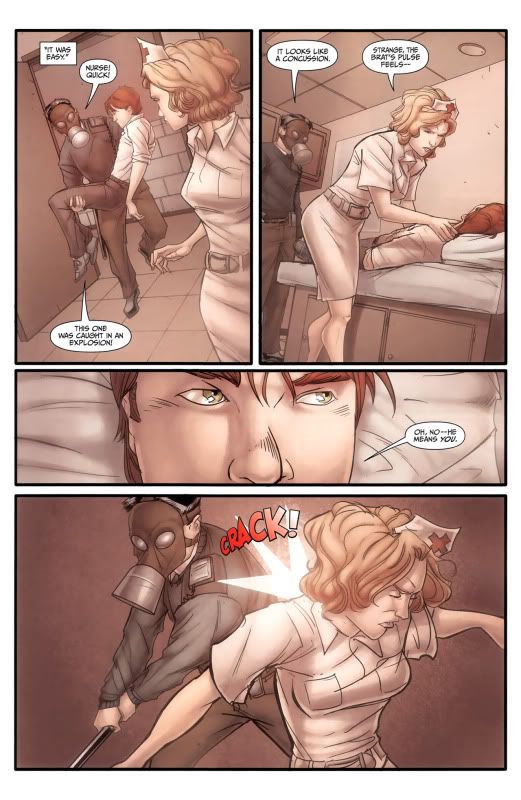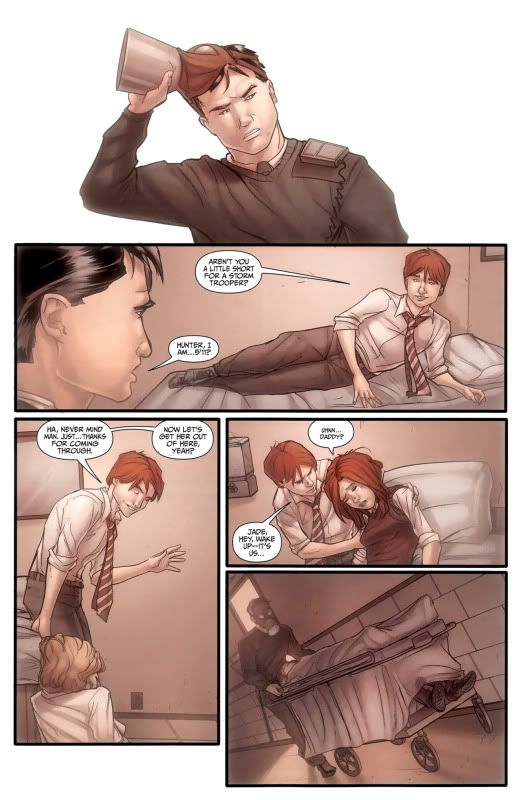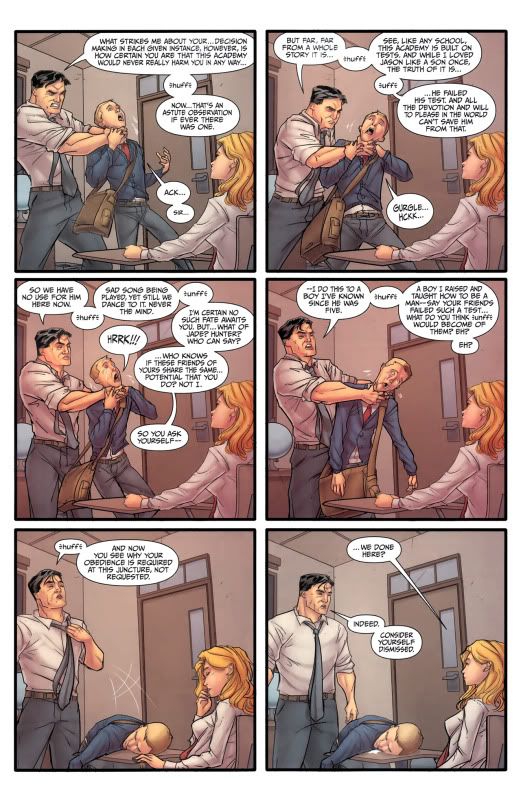 She even gets a little pay back :D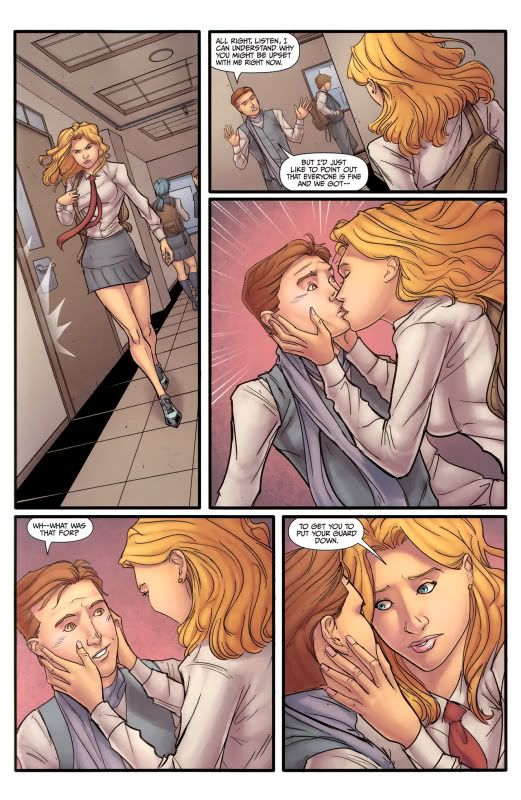 So yeah... this is just a bit from the first arc of Morning Glories. Its really, Lost meets the Breakfast Club or the Runaways (seriously, i can hear the lost "Chime/Tone" after each beat :D
Tomorrow, I will be posting about my other favorite Character, Jun :D Hope you guys enjoyed this :D