shadowpsykie posting in

scans_daily
So i posted a little of my first favorite character, Casey, Now here is a little bit of info about Jun.
Jun knows that something is up with the school. he has know since he was a kid and they tried "recruiting" him only to have some... "interevention".
as such, he knows that something is up with the school, and has been on a personal mission since he was a kid.
Jun has been training since he was a kid to infiltrate the school. He's actually really good... some people seem to be a bit jealous of that...
His name is Guillaume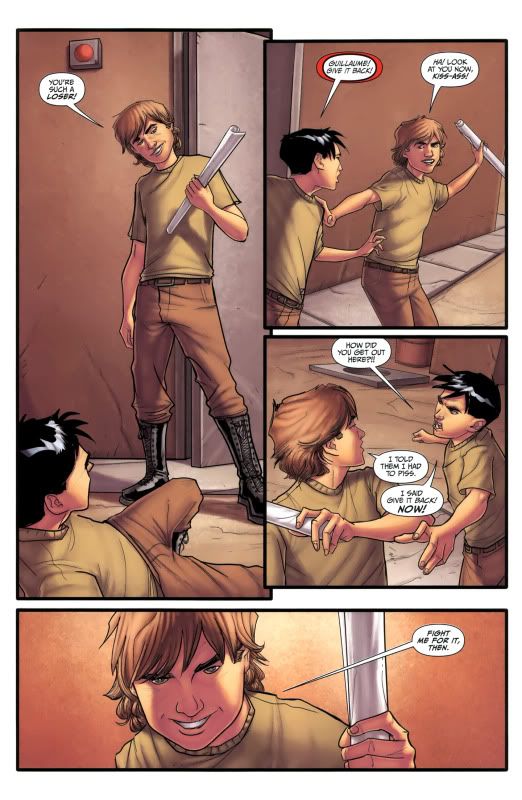 These few pages criss cross between his past... relationship with Guillaume as a child and a fight with his brother in the Present day (there is a bit of backstory... the school took his twin brother, they meant to take HIM but his brother intervened... they also killed their mom...)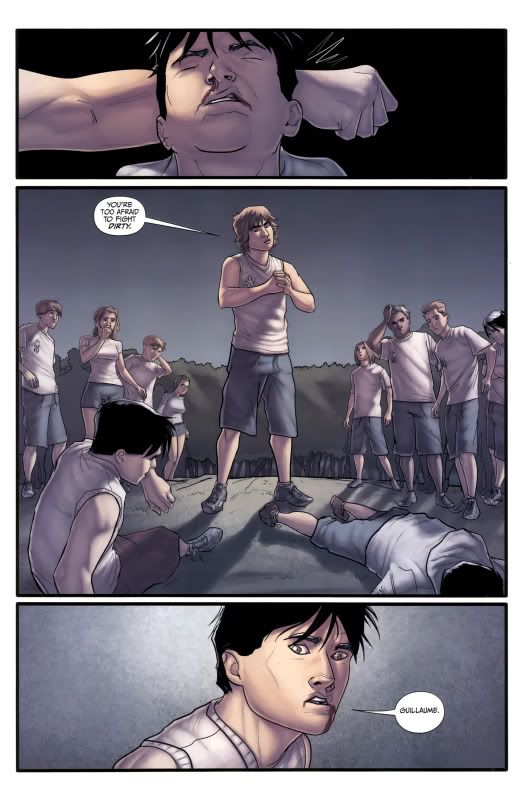 So the old friends meet again. Guillaume intervenes in the fight. they are apparently on a mission to save their mentor, Junalso has the personal mission of saving his brother... who is kinda a jerk rightnow... mind washing might be in play...
what does that mean....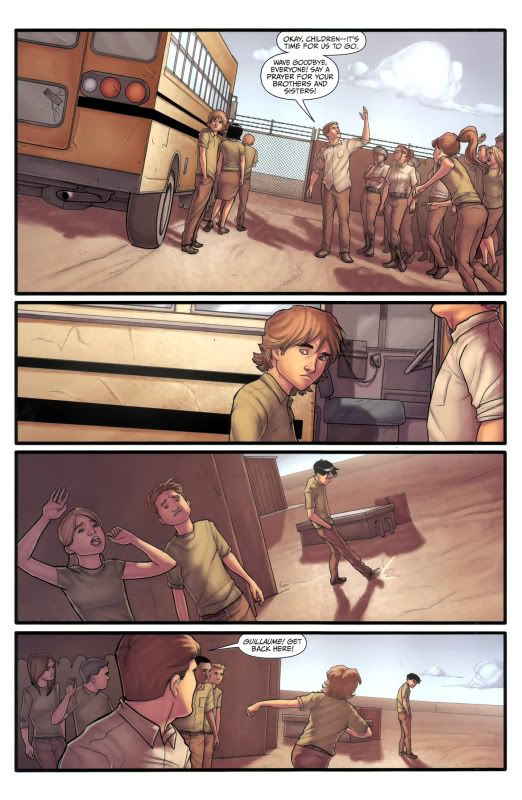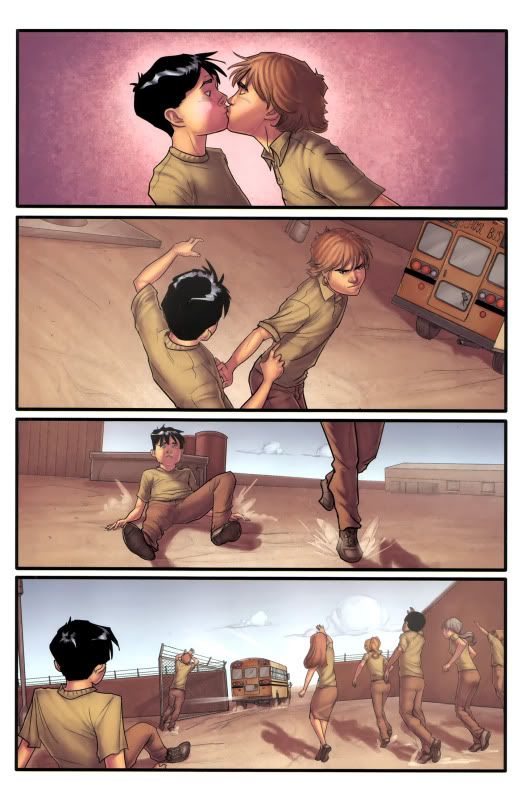 oh hey there....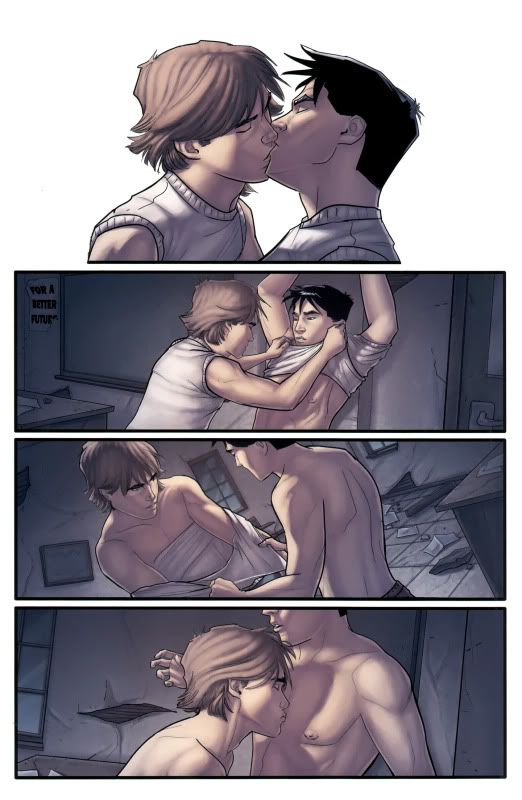 oh wow....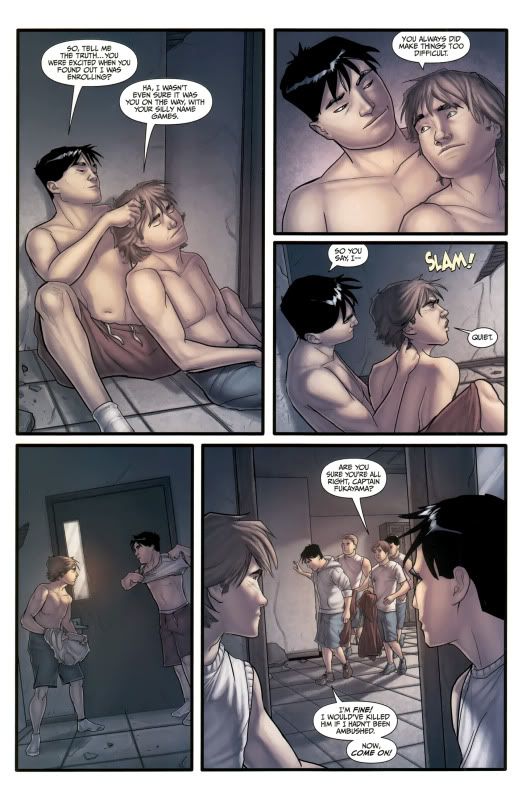 All in all it was very cute and sweet :D can't wait to see how this goes :D