kaileighblue posting in
scans_daily
I just learned about this manga through it's anime(S'on netflix.) and now I feel compelled to tell everyone about it. It's the first manga I have read in a long time.
Pumpkin Scissors by Ryoutarou Iwanaga published by Kondasha. The first 5 volumes were published in English by Del-Rey then Kodansha made an English devision and hasn't picked it up. Perhaps some interest could get them to. The scans are spread out over the first 5 volumes in an attempt to give an insight into the main characters I think each volume is around 250 pages so I don't think I'm going over with 20. There is violence, being a manga about military and all, but I don't think it's graphic.
It's set in fantasy Europe after what would be like our WW1 and WW2 combined. We're introduced to two of our characters trough a flashback. Alice Lee Malvin and Randel Oland.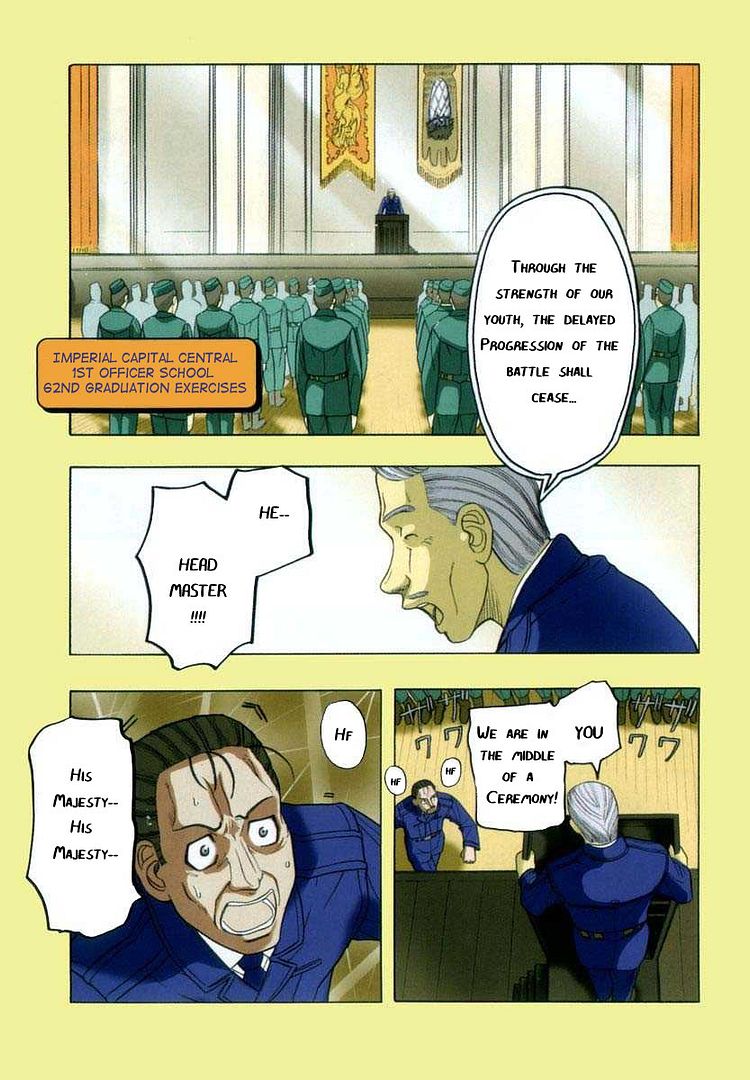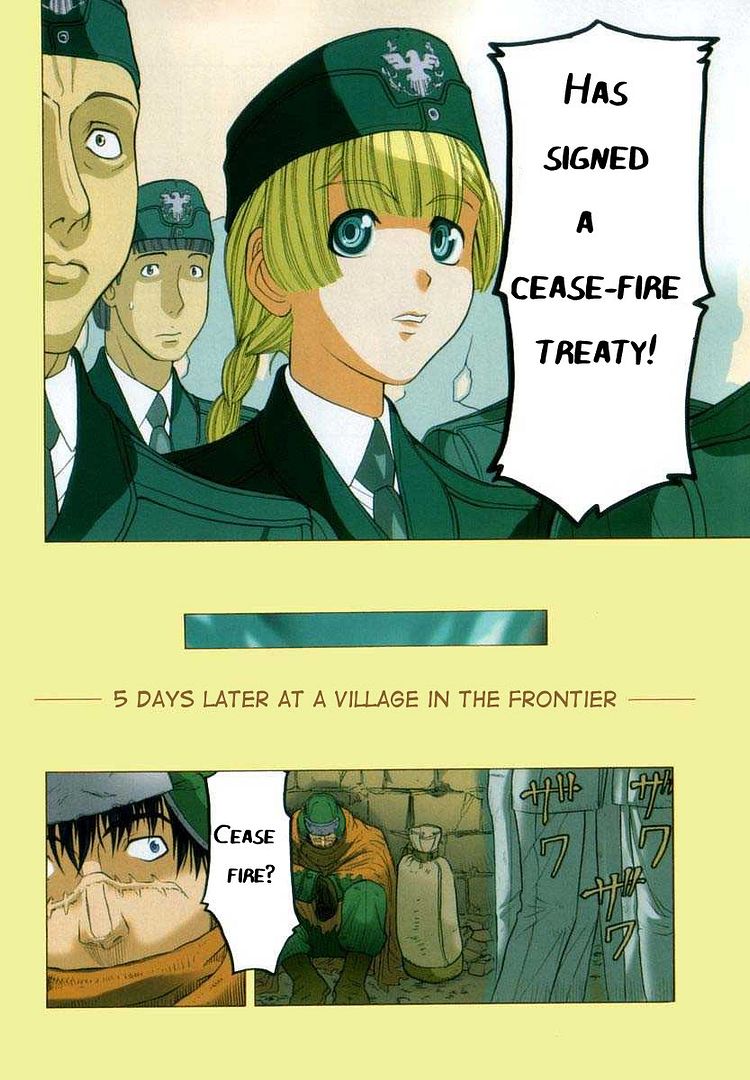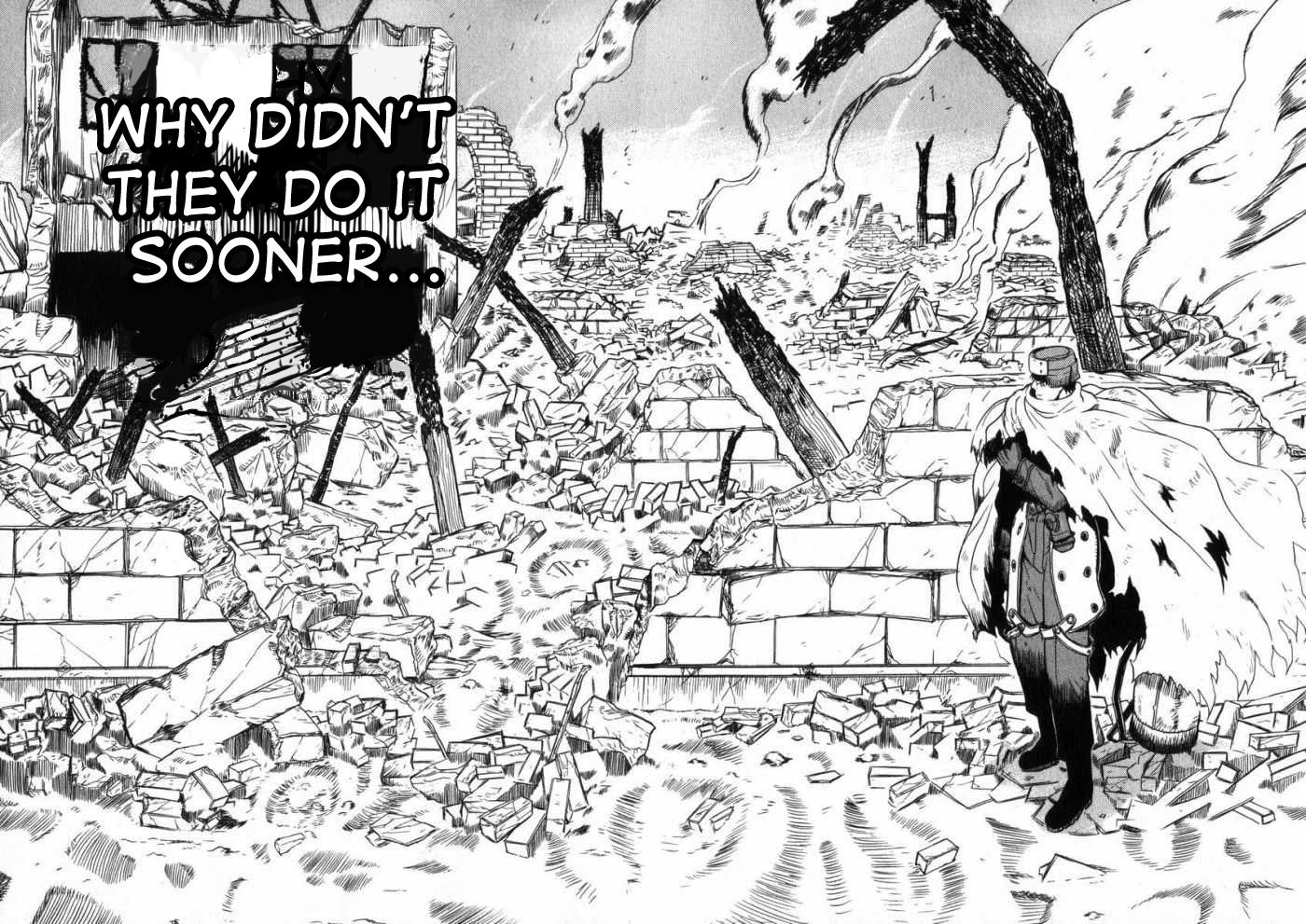 Three years later Alice and her team go around their territory doing good deeds in attempt to get the locals to trust the army again through "war relief". A group of AWOL soldiers have taken up residence in a dam near a small town and are demanding food from the townspeople. She first encounters Randel and gets an odd feeling.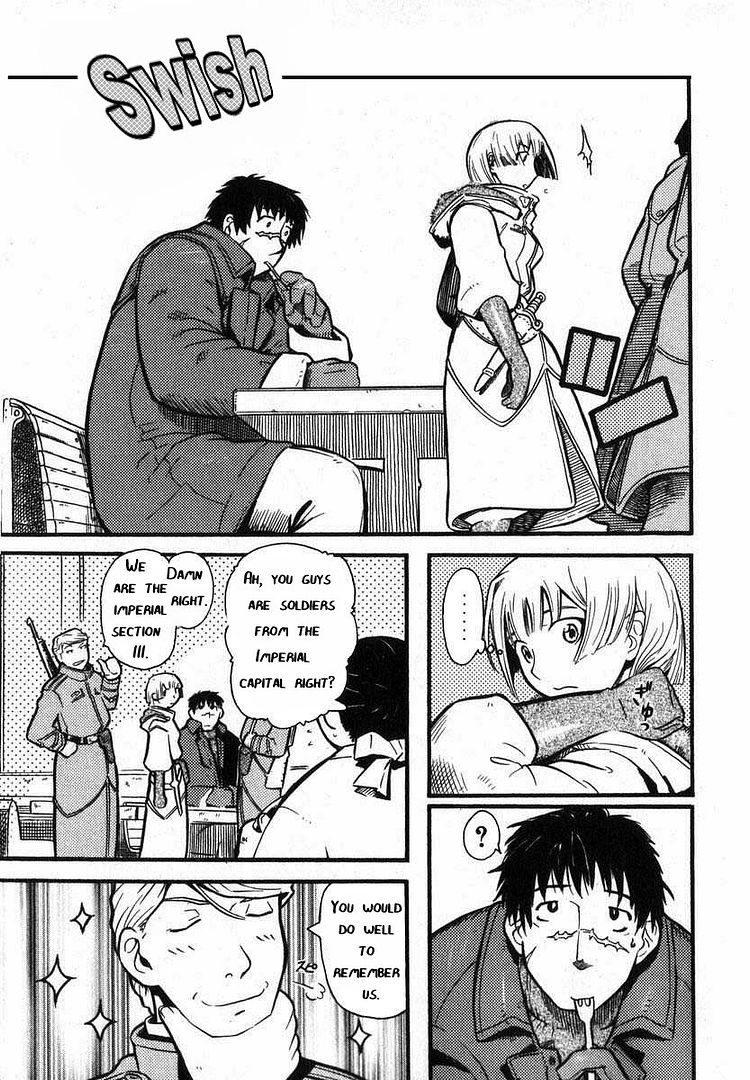 The town is attacked by the soldiers with a tank. Randel doesn't like tanks.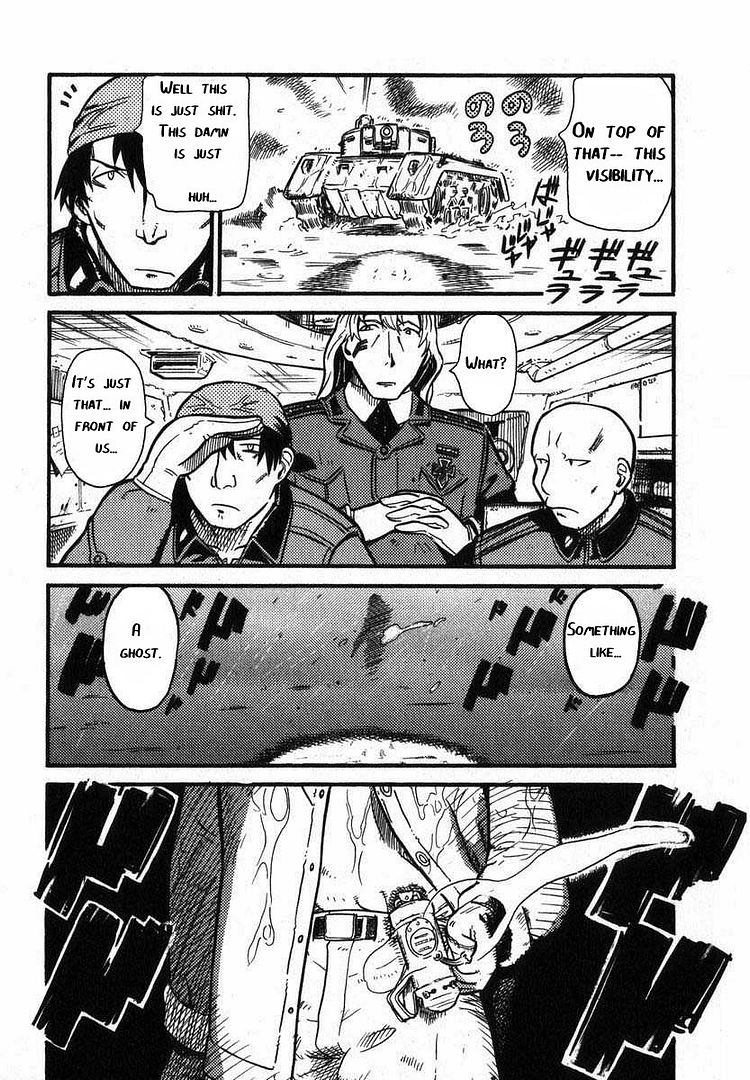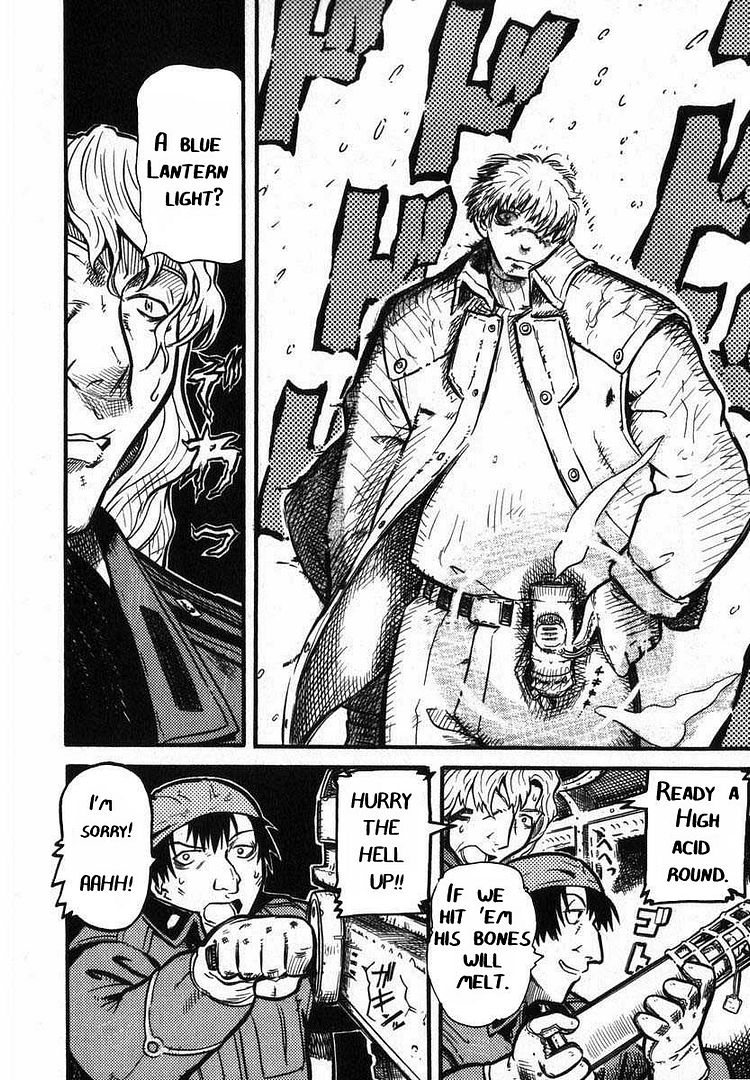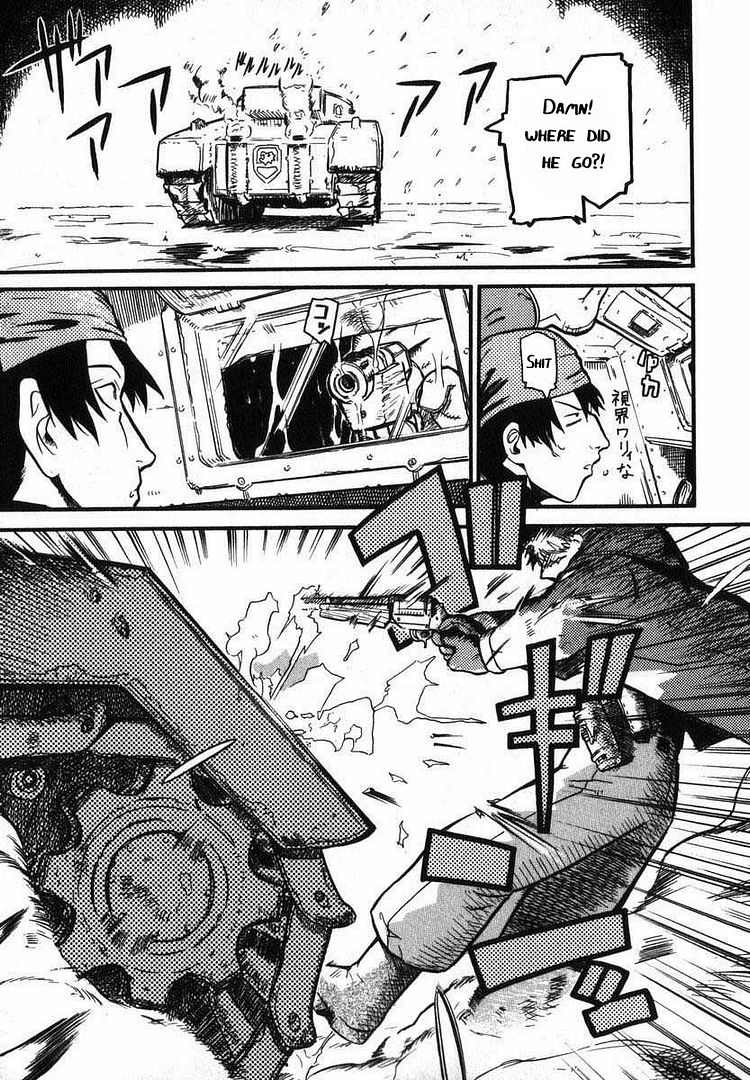 Randel is a really big guy. Never officially stated but 8.5 feet is a good estimate.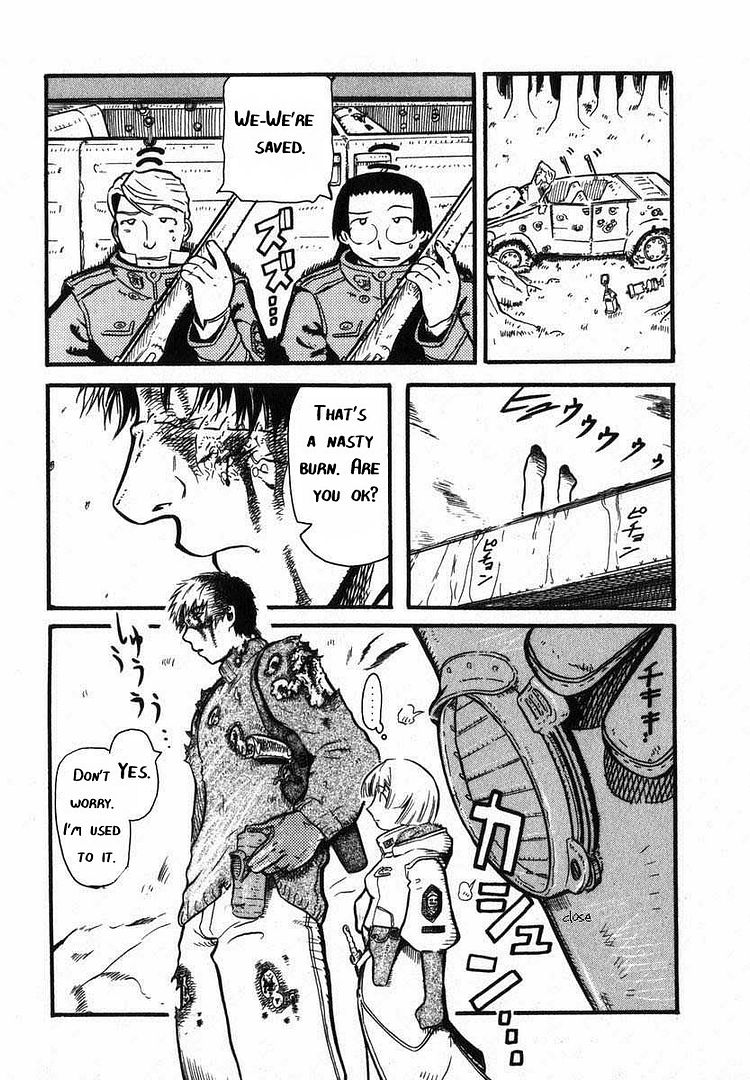 His lantern allows him to shrug off pain and fear and take a lot of damage.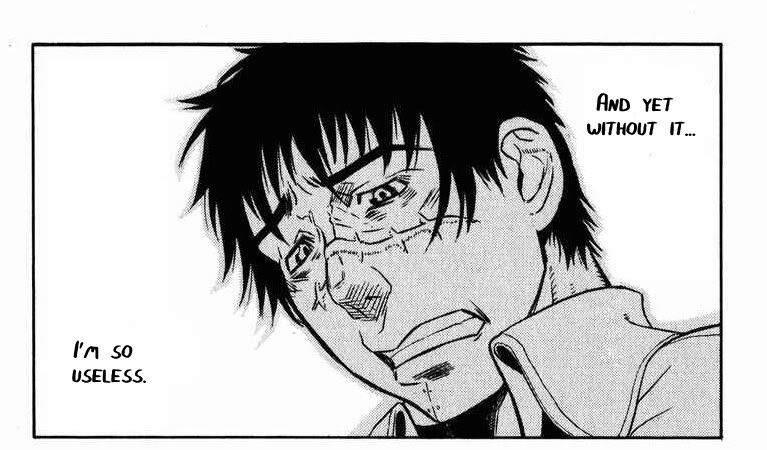 Just how he got it and who else has abilities meant for war are cause for much trouble for the unit in the first 5 volumes. It's aparent to the reader that there's far more going on than just simple relief missions.
He also loves cats and that's the important part.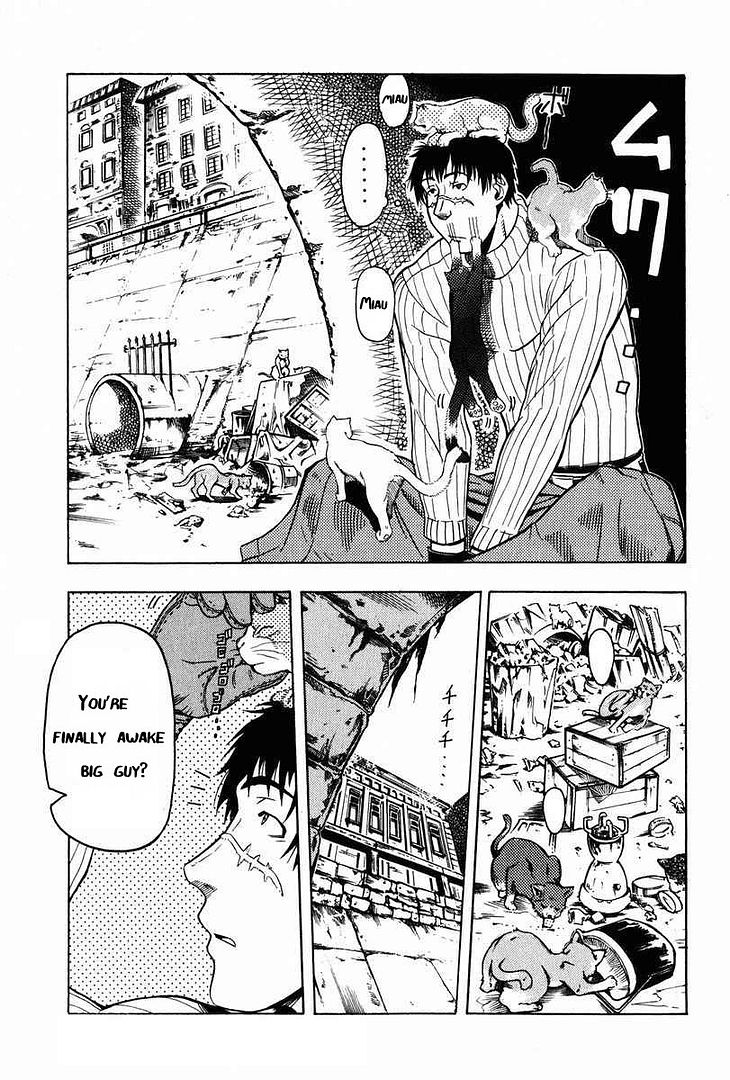 Alice is the heir of a noble family. She's put a lot of pressure on herself to live up to everything she thinks that position means.
Which includes bring knives to gunfights.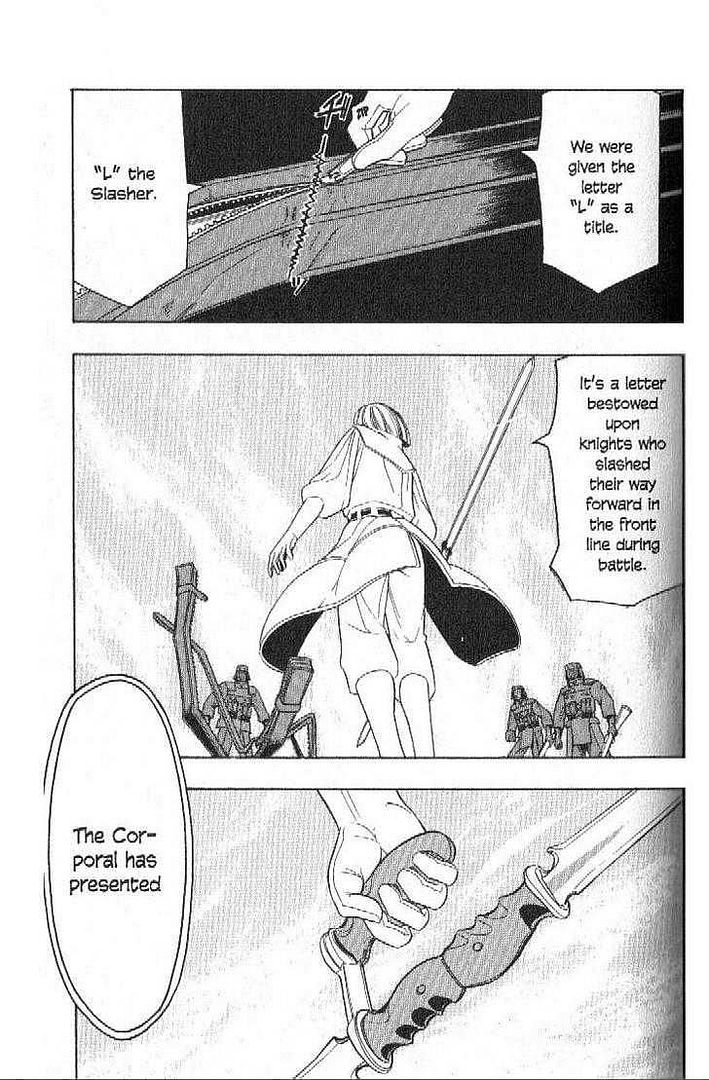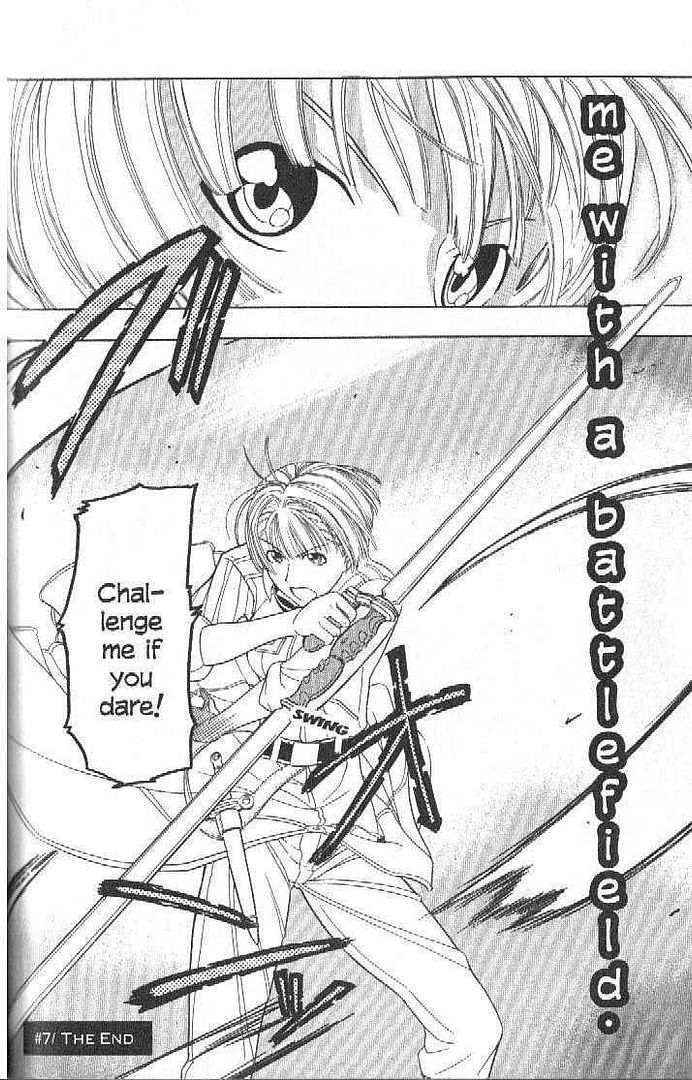 And balls.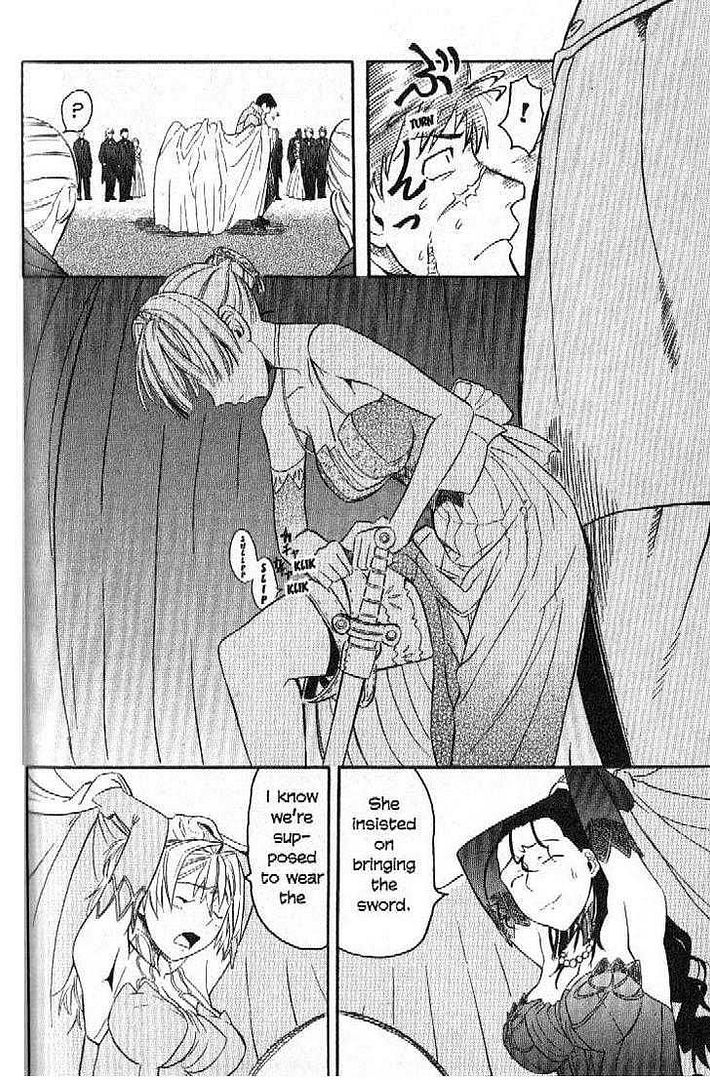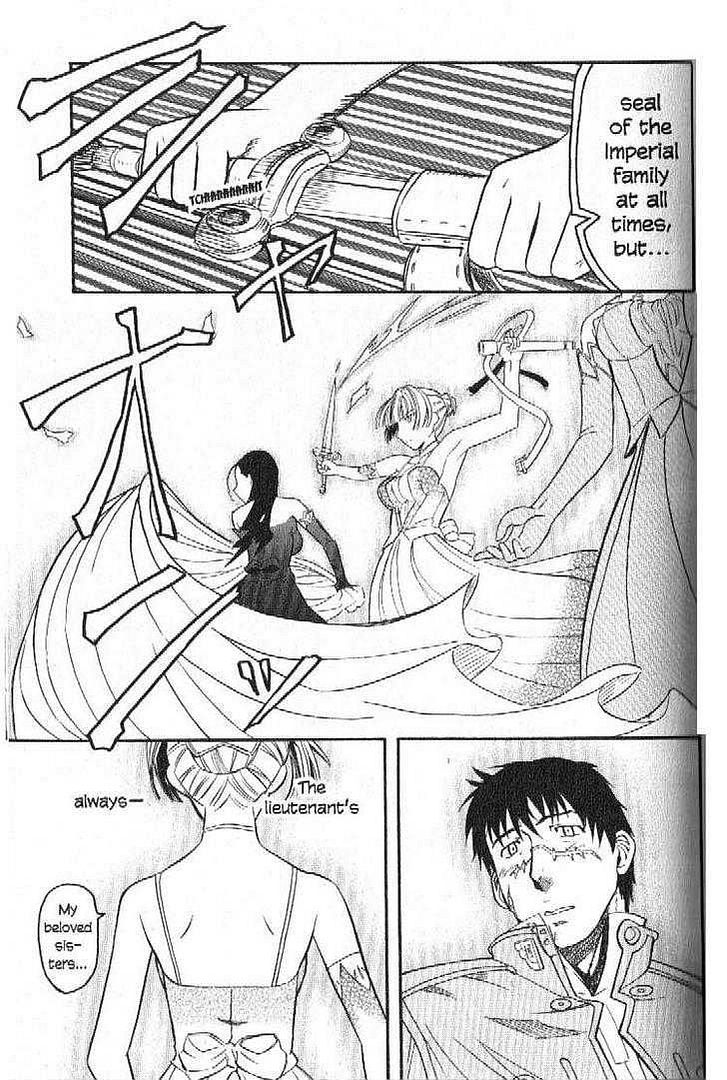 And fights with a tank.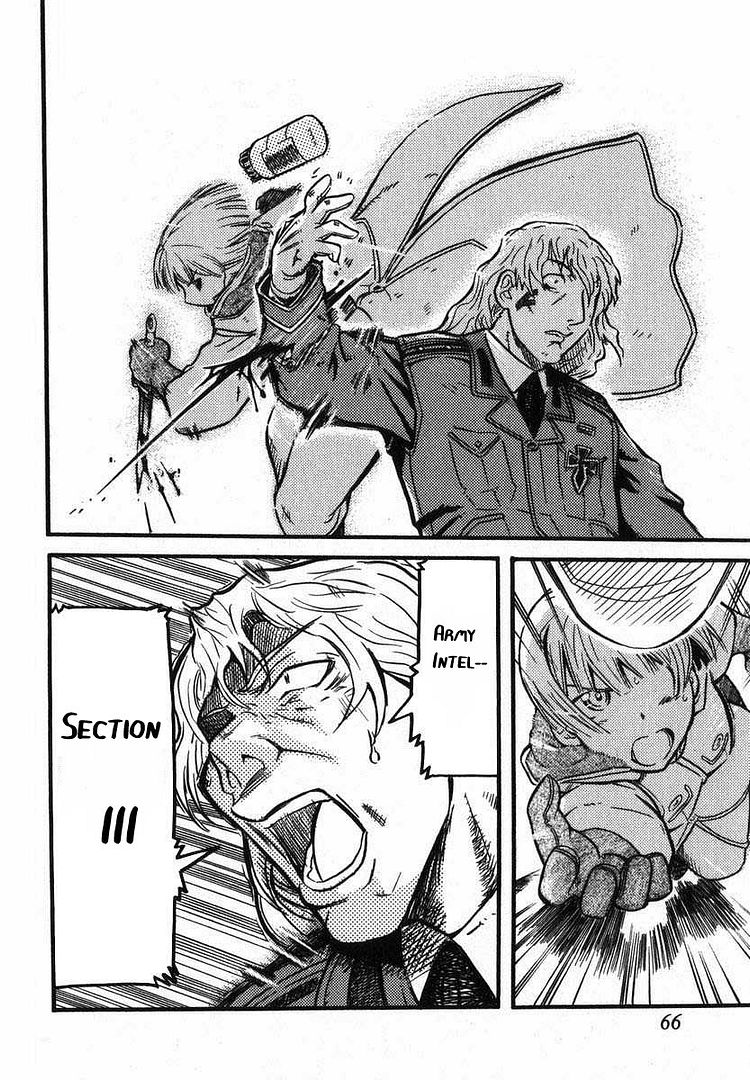 But mostly she is driven to help people. Even if she's not sure how.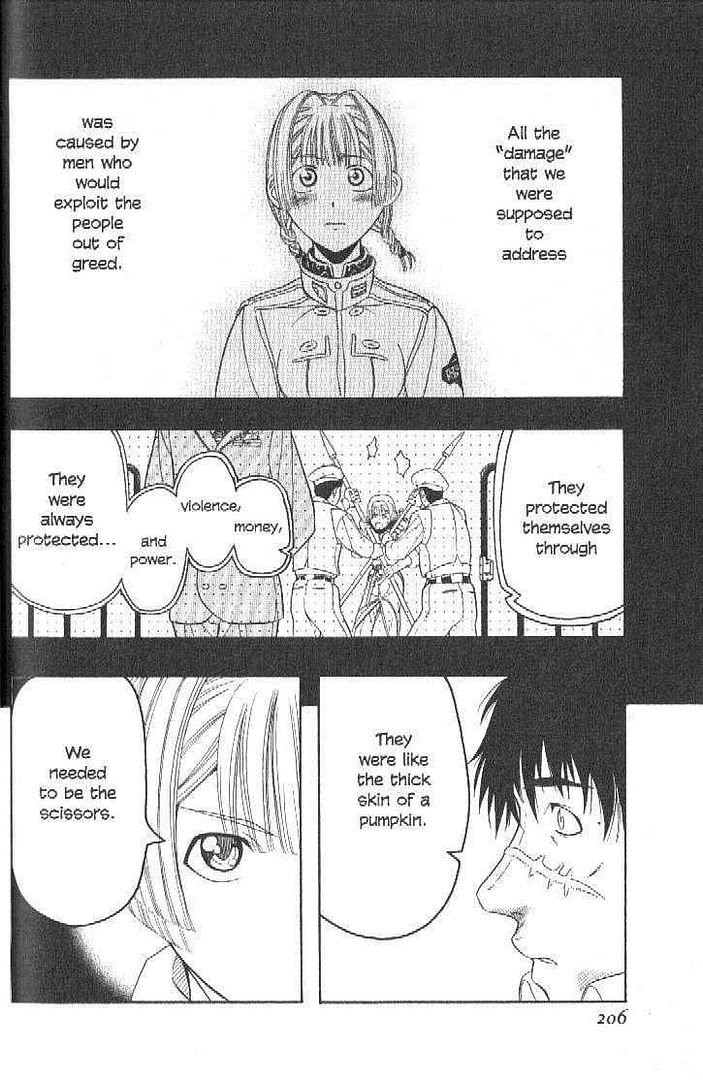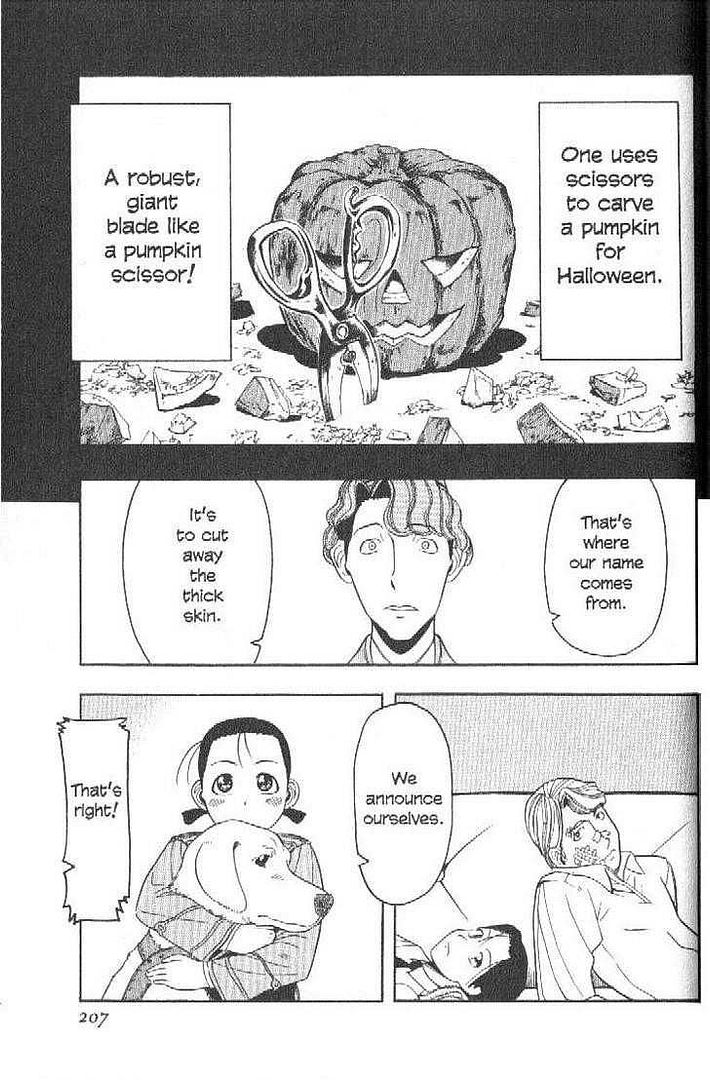 Not sure how to tag this since it's probably never going to be brought up again.
Publisher: Kondasha
Creator: Ryotaro Iwanaga
Title: Pumpkin Scissors