auggie18 posting in

scans_daily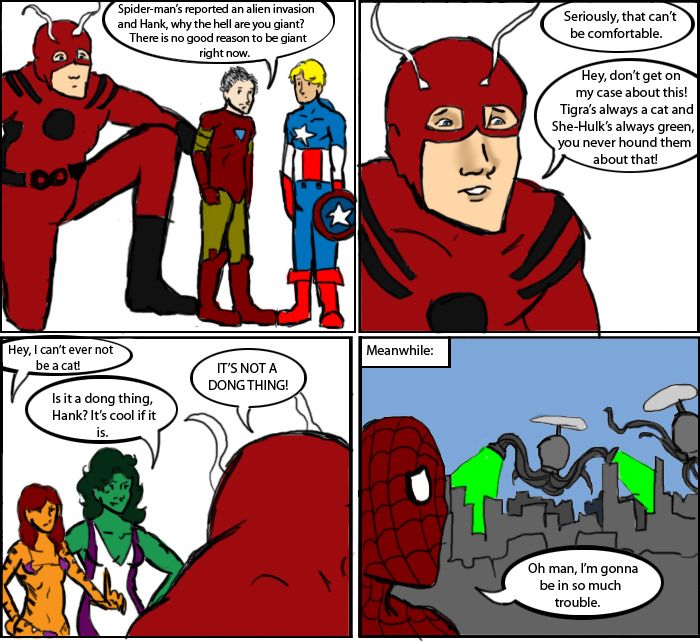 Whenever they stick Hank Pym in a group shot, he's always giant. Even when they're in a place where it would horribly uncomfortable, like in a normal sized house or while standing around a bunch of people half his size. It probably has something to do with his many, many inferiority complexes.
Or, like She-Hulk said, it could be about his dong.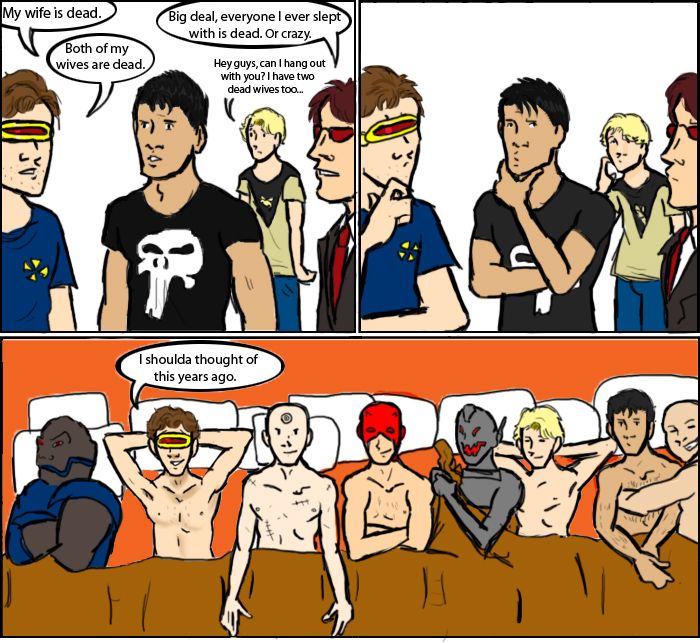 Some of the Marvel dudes don't have such great track records with women. I've heard the phrase "Death Penis" associated with Matt Murdock, and it occurred to me that the term could be applied to a whole bunch of other guys.
The Hulk would probably work better than the Punisher, but I didn't think about that until right now. And Mister Sinister probably would've worked better than Apocalypse.
Anyway, all of these baddies have just been bumped up a place on Death's checklist.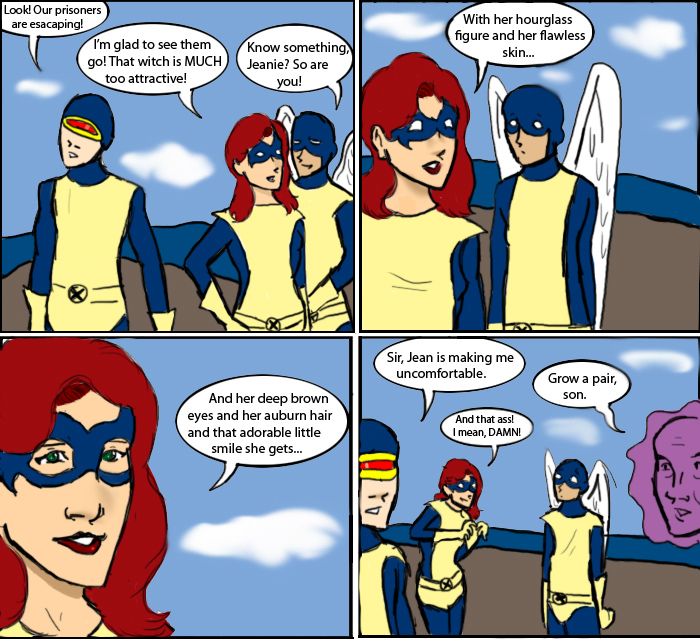 Okay, more Jean/Wanda stuff. I know, I know.
This is sort of a reference to a panel from one of the early X-men comics, which I'm posting below.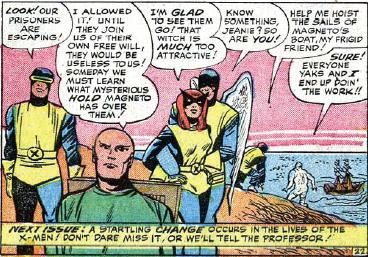 I like to think the seeds for this totally imaginary romance which I created out of nothing were there from the beginning.
Anyway, hoped you enjoyed that.