auggie18 posting in

scans_daily
So, I'm pretty sure that this is Crowning Moment of Awesome/One Perfect Moment week, so I'm gonna make a post. Fun!
Our first bad-ass momma? Why, the only superhero who has actually been raising her kids for the past fifty years, the Invisible Woman!
Of course, when they fought over her kids, she needed him alive, so she took a slightly different approach.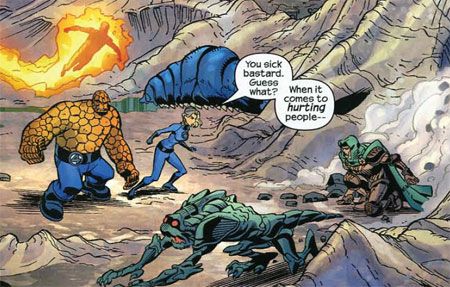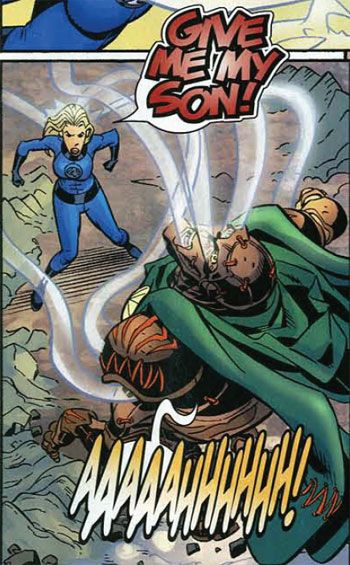 Unrelated to the whole mother thing and slightly out of character line aside, kinda love this moment.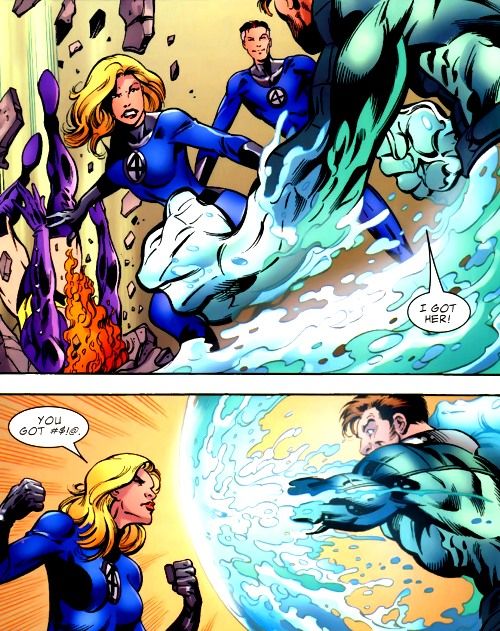 And of course.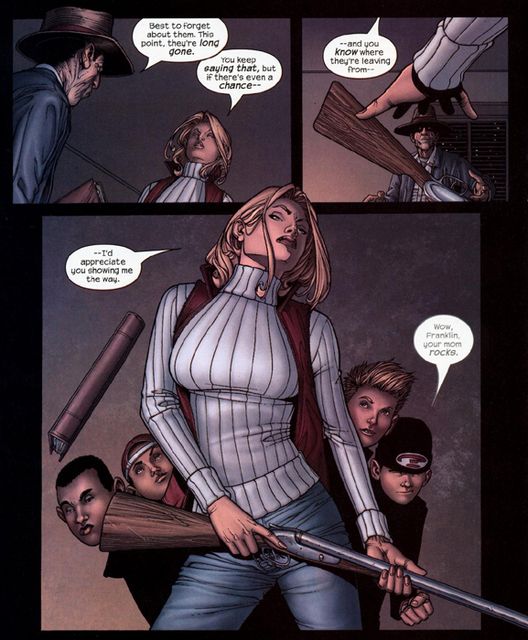 You have no idea, kid.
And from the DC side of things, we have another blue-eyed blonde who won't just sit down and take it when you insult the girl who is like a daughter to her. Even if you are an amazon.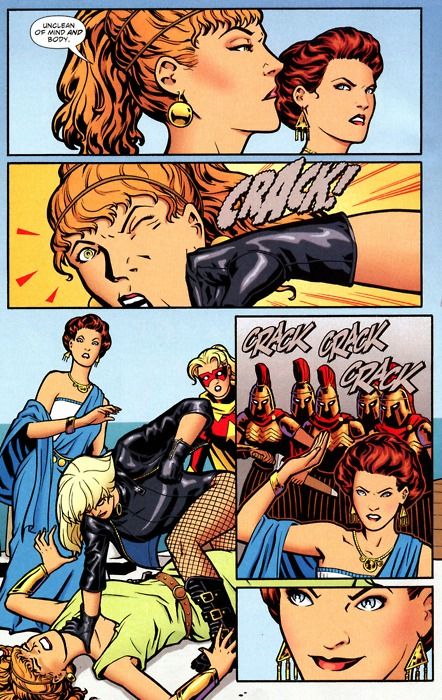 Not to mention what happens if you try to take her actual daughter.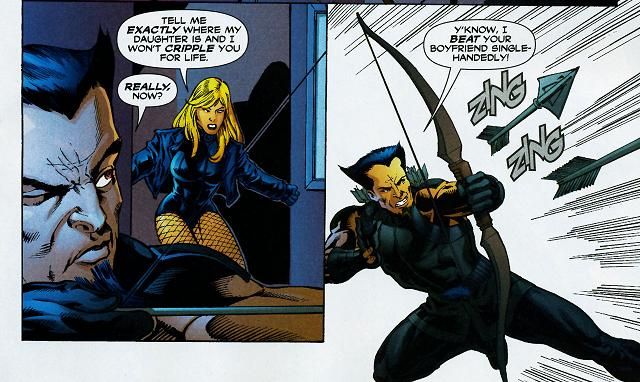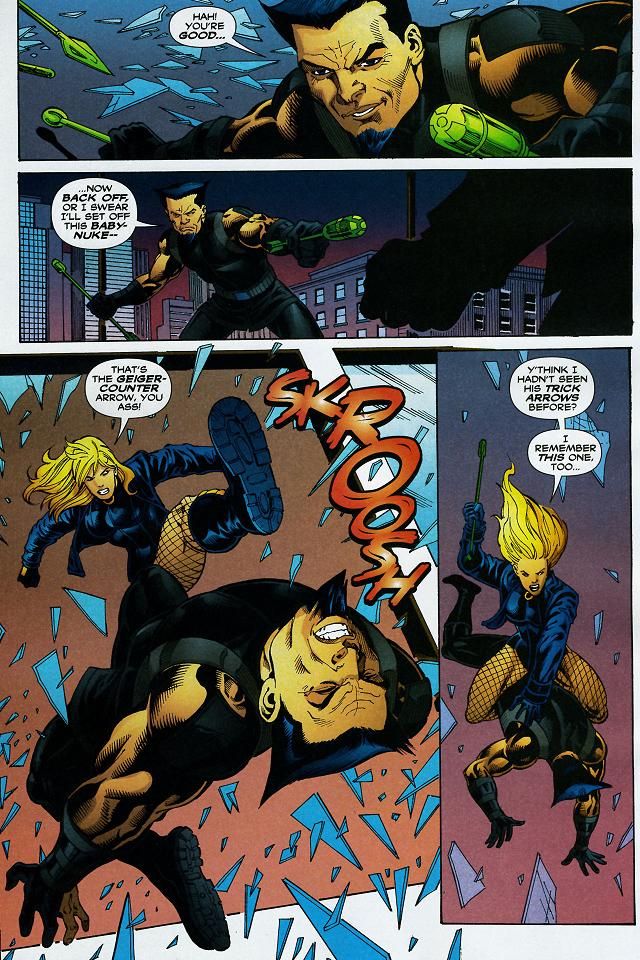 And back to the Marvel side of things. Really, Emma, messing with Wanda's kids is what launched the chain of event comics that has been going on since Disassembled. It's not a very good idea.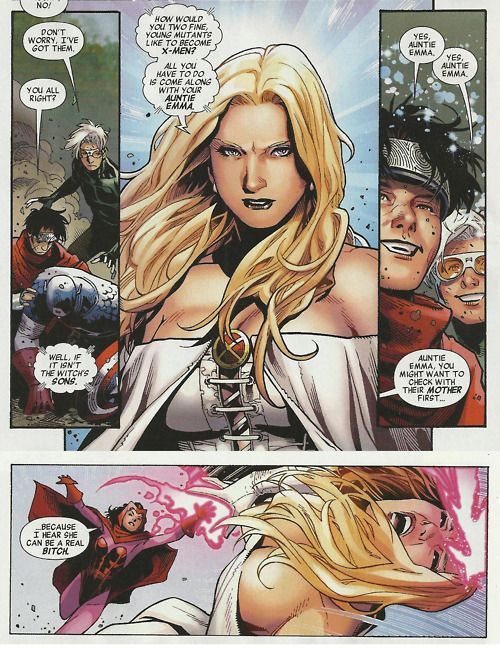 Mera's another mom you don't want to mess with.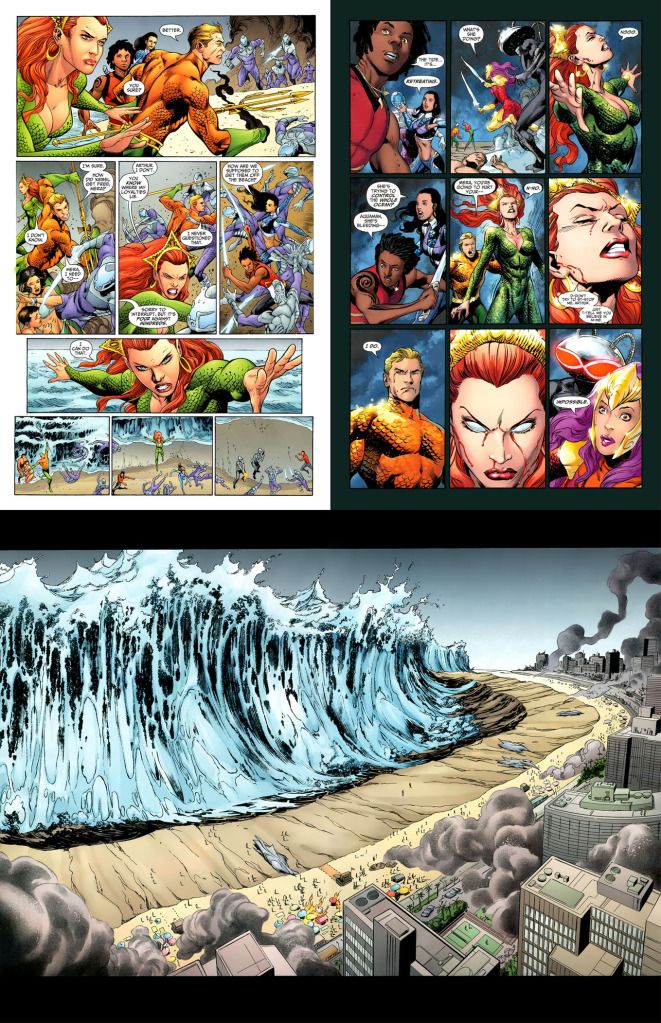 Ultimate Aunt May shows Electro why you NEVER F*CK WITH HER NEPHEW.
Hell, even old school Aunt May got in on the action after the vulture kidnapped her nephew.
Uploaded with
ImageShack.us
Damn.
And slightly off my original topic, though she is a mother, the picture I will be ending all of my theme posts with this week: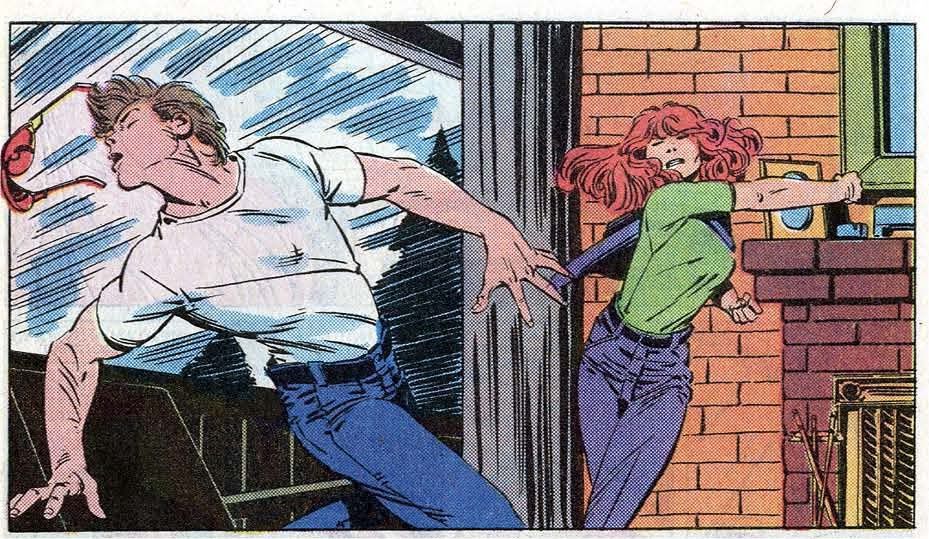 Punch him, Maddie. Punch him for all the crap he's going to put you through in the future. Excellent.
Hope you enjoyed that! Might post a second parter when I'm back home and can get to my other comics. We've still got moments like Jessica Jones beating the crap out of Norman Osborn when she thinks he killed