auggie18 posting in

scans_daily
We're back with more bad-assery. First off, back to Aunt May.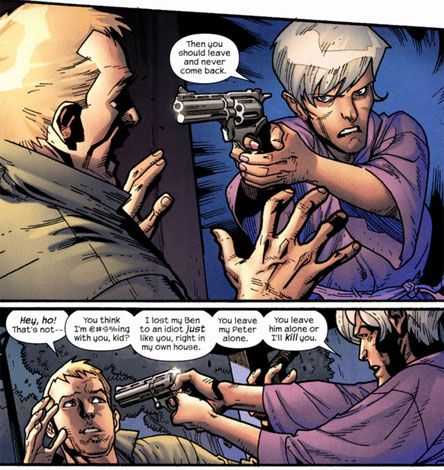 Ultimate Aunt May shows Ultimate Eddie Brock why you don't screw with her nephew.
A department regular Aunt May often frequents herself.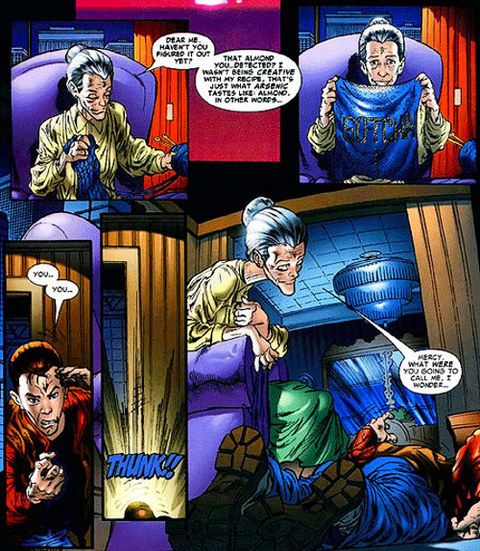 This was the only part of the scene I could find. Chameleon disguises himself as Peter to try to fridge Aunt May. She figures him out and secretly drugs him. Awesome.
On the other side of things is another older woman you don't want to mess with, the ever impressive Ma Kent.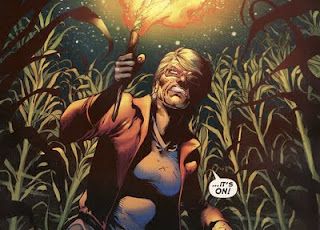 Keep in mind, she was one of the first people to take out a Black Lantern. Possibly even the first, it's hard to tell with the way comics come out now.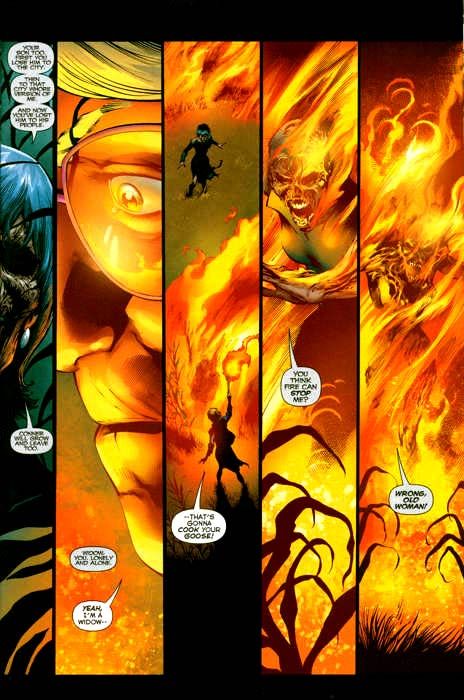 With fire and the family dog.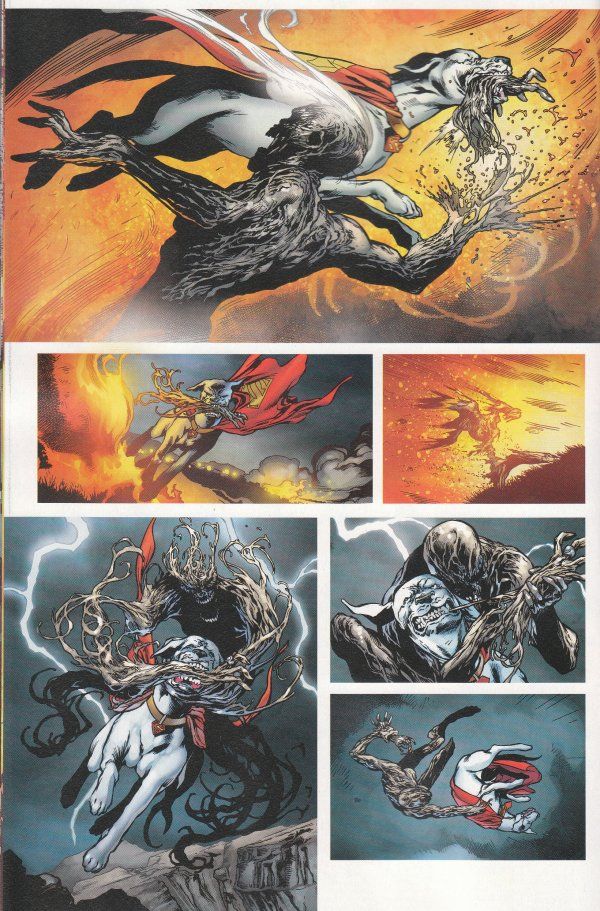 As long as we're other in DC, why not take a look at Ivy? Not usually the most maternal of people, she took in a group of orphans and was raising them to care for the Green. Naturally (buh dum bum tsh) when something bad happens to one of her kids, she doesn't take it well.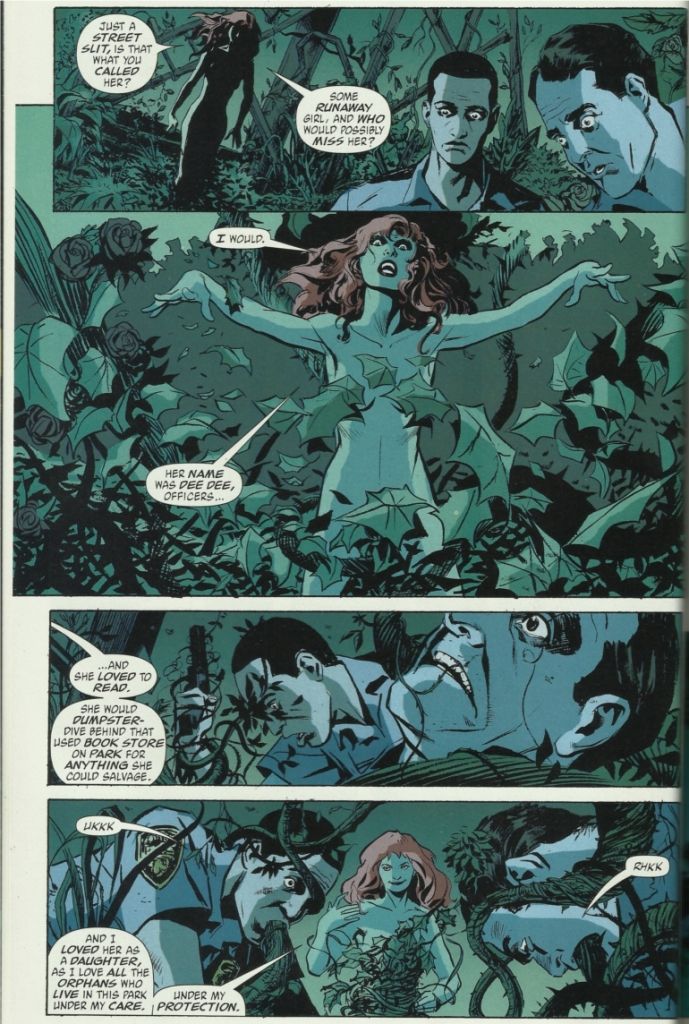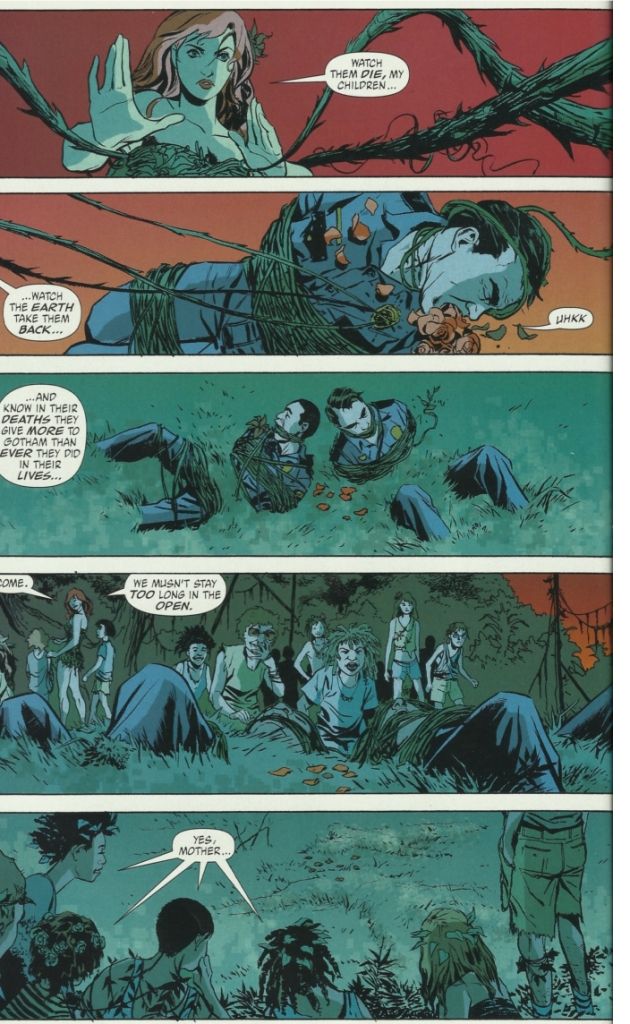 Also, Adeline Slade mean serious business. Always.
She also attempted to kill every super human on earth, but I don't have scans from that. Remember, just because I didn't post something doesn't mean I forgot about it. There's a fair chance I might not have it.
Hope you enjoyed round two!