auggie18 posting in

scans_daily
What? We don't need to limit these to Thursdays anymore? Oh well!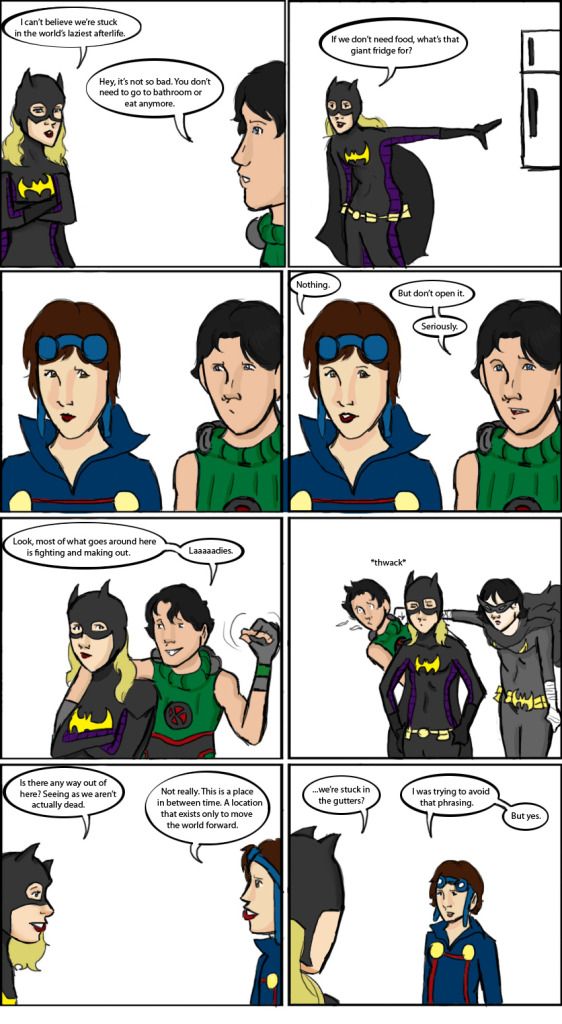 Gutters are what you call the white space between panels in comics.
Just in case you didn't know.
This is a continuation of my last Batgirls strip. If you're lost and confused, check my last post.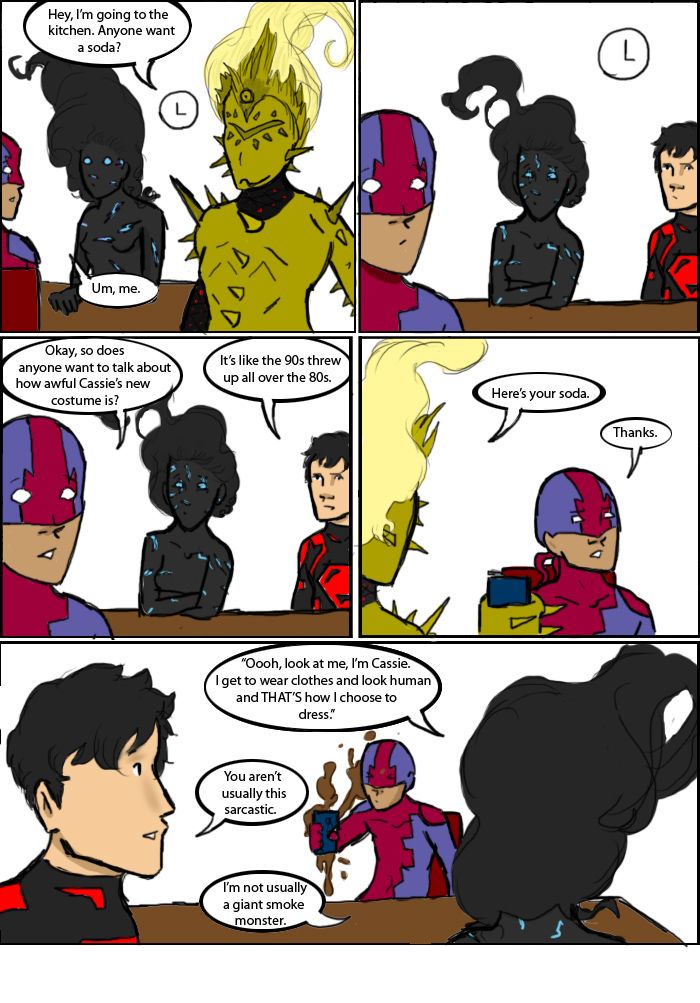 So, recently Cassie's Wonder Girl armor went cuckoo bananas and went through armor puberty, growing spikes everywhere.
It... does not look good. Like, I know it's supposed to be evil looking, but it just really looks, y'know, bad.
(The armor punctured the soda with some of its countless spikes. Not sure if that's clear.)
This is mostly an excuse for me to kvetch about how they turned Solstice, one of the very few indian superheroes, into a smoke monster for no good reason. I mean, she hasn't really got any character development out of it. Of course, that might be because she's become a wallpaper character.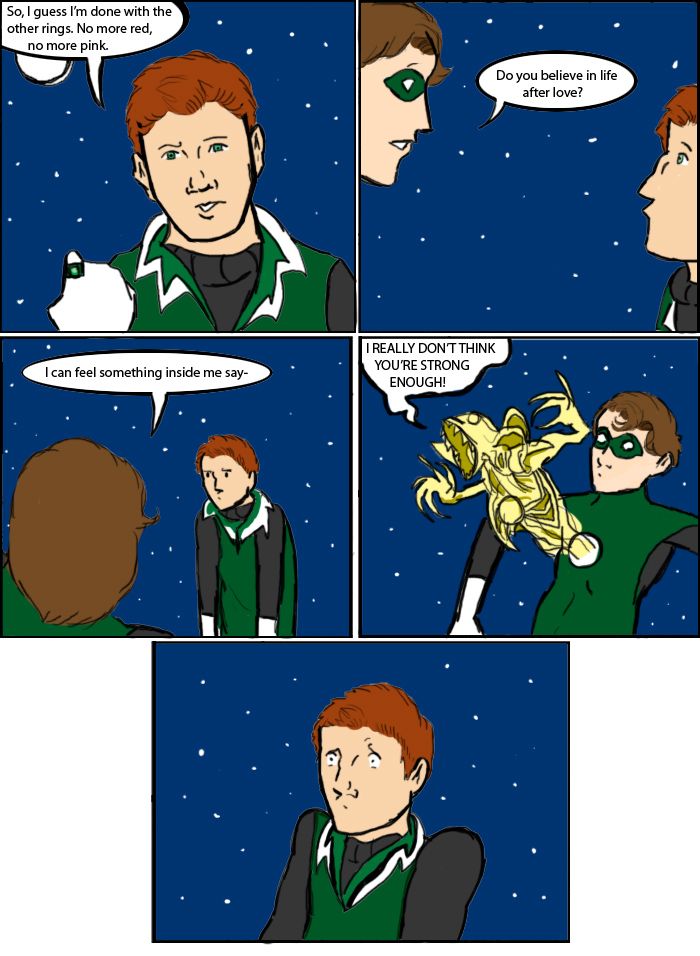 You know when you have an idea and you just sorta roll with it, and then you look back and think "what the hell was that?"
That's what happened here.
So, yeah. Parallax and Hal Jordan singing a Cher song to Guy Gardner. I don't know, whatever.
And that horrific note, I leave you. Hope you guys enjoyed that.
My deviantart: http://magickmaker.deviantart.com/