perletwo posting in

scans_daily
2 pages from the new issue.
So as you'll recall,
Brainiac 5 and Dream Girl have been kidnapped by the Dominators.
Everybody and their brother knows it's the Dominators. But thanks to POLITICS!!!
the Legion has been forbidden to rescue them
unless they present proof to the Council that it's the Dominators.
Still bickering, Cosmic Boy suggests Mon-El try magic - either via Glorith (remember her?) or a call to the Black Witch (remember her?). He declines, but it does remind him someone else still exists. So back to the Council they go...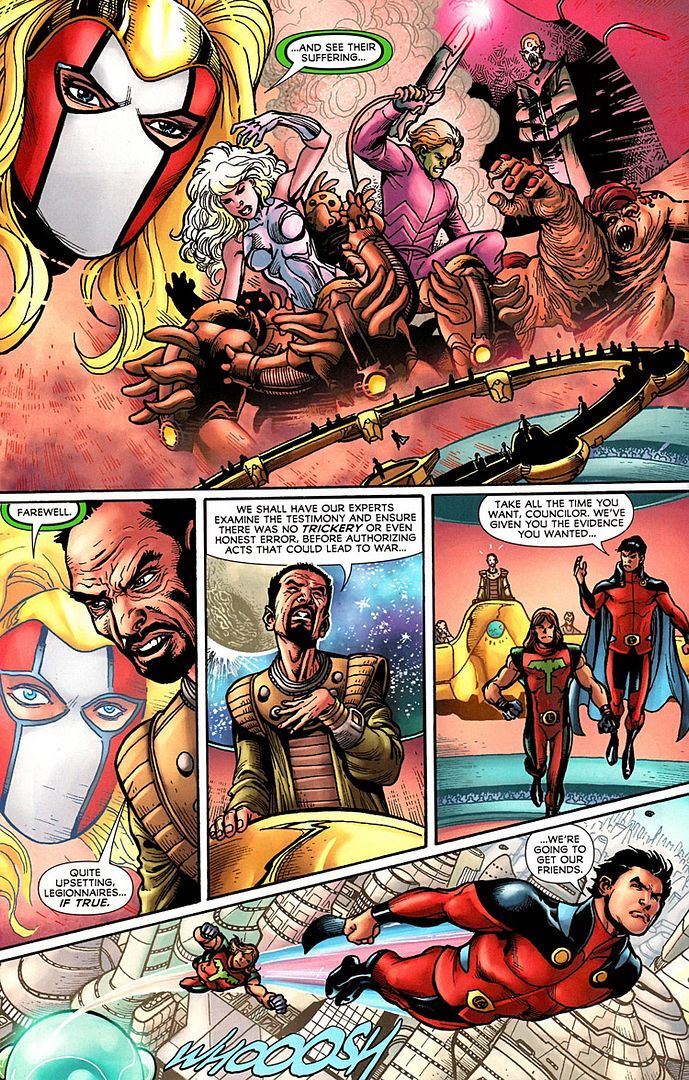 So basically they're just staking it all on that character's clout? Okaaaay.