greenmask posting in

scans_daily
I haven't had a chance to catch up on the double-feature "moments" theme weeks just yet - but I have FAITH that it was excellent, as usual.
Next theme.. first week of September? We'll see.
To make up for my absence, here is a perfect TEAM moment; Pat Mills and Simon Bisley working together. On anything. But in this case, on 2000AD's
Slaine: The Horned God
. Slaine is, approximately,
What If Wolverine Were Gambit in Mythic Ireland?
Often, you see his bum.
Jim Lee X-Men comics may have been how my boyfriend wooed me, but this three-volume series on permenant loan was how he kept me. Or how I knew he thought I was a keeper? Trust, man!
Below the cut: Politics, dragon-fighting. Kilts. But basically, first time around, we're here for the art.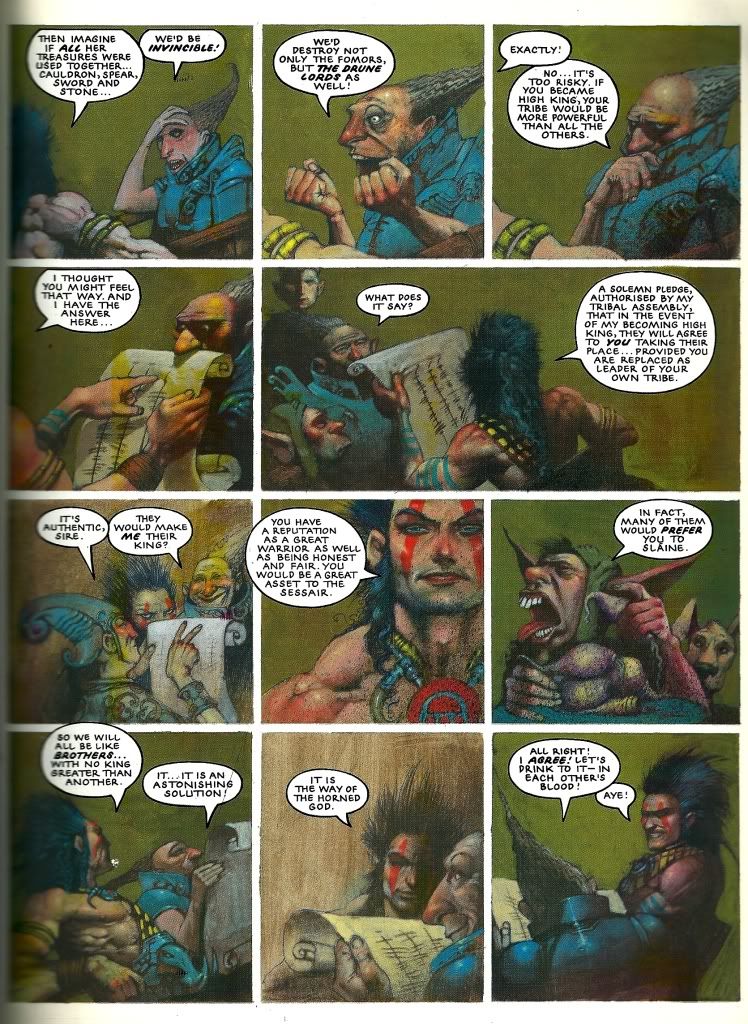 I should mention - Slaine's youthful adventures are being transcribed after his death by his "faithful" companion, Ukko. That's the framing device for this three-volume story.
Jump a few pages, and we have some "showing off" -
More coming. Hopefully. I'm on borrowed scanner time.
This is the same Pat Mills as the Pat Mills who wants to bring back British Girls' Comics, btw.
*swoon*