cyberghostface.insanejournal.com posting in

scans_daily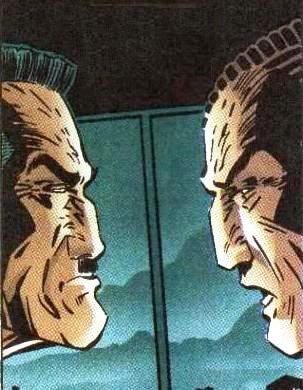 And here we are with the second and final part of "The Ballad of Jonah and Norman". The whole thing was inspired by recent events in
Amazing Spider-Man
in which now-Mayor Jonah invited Norman Osborn to dinner and proceeded to butter him up. In contrast, the events of
The Pulse
alone in which Norman murdered one of Jonah's employees would indicate that the two wouldn't exactly be on speaking terms, but even prior to
that
the two already had their share of differences.
To recap
the story so far
:
Resurfacing in New York after his 'death', Norman sought to make his presence known again. He hired Mad Jack to beat the crap out of poor Jonah and leave him hospitalized, abd then hypnotize John Jameson into suffocating his father. (Luckily, Spidey intervened.) Jack made it clear to Jonah that the price for his family's safety was the Daily Bugle. With this ultimatum in mind, Jonah had no choice to comply. Thus leaving the Bugle in the hands of Norman Osborn.
In
Spectacular Spider-Man
#250 (all the
Spectacular
comics unless otherwise noted are written by J.M. DeMatteis and illustrated by Luke Ross)...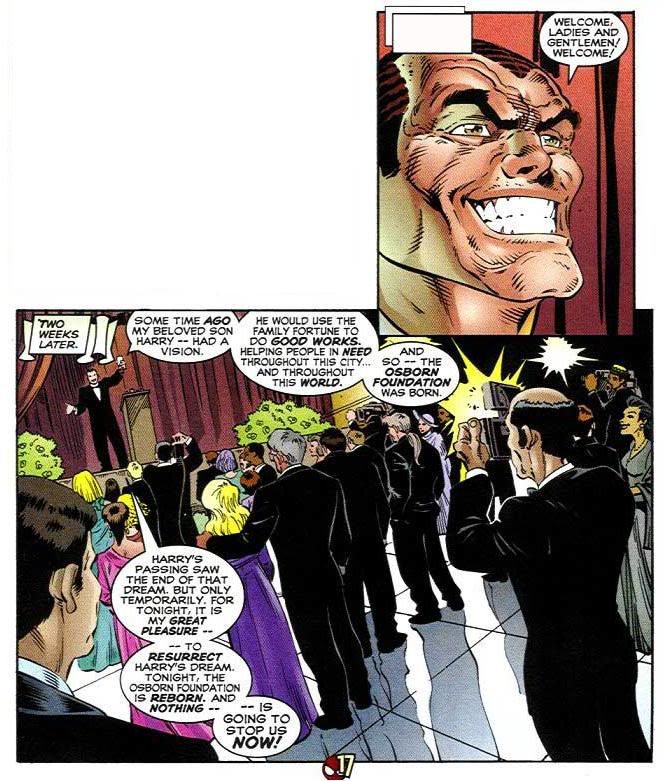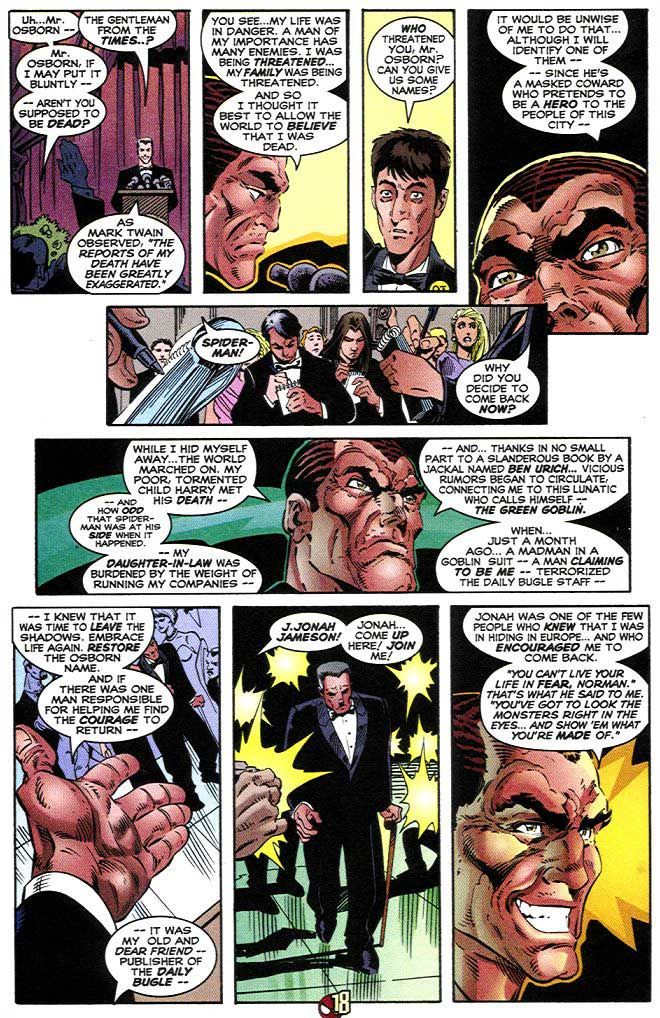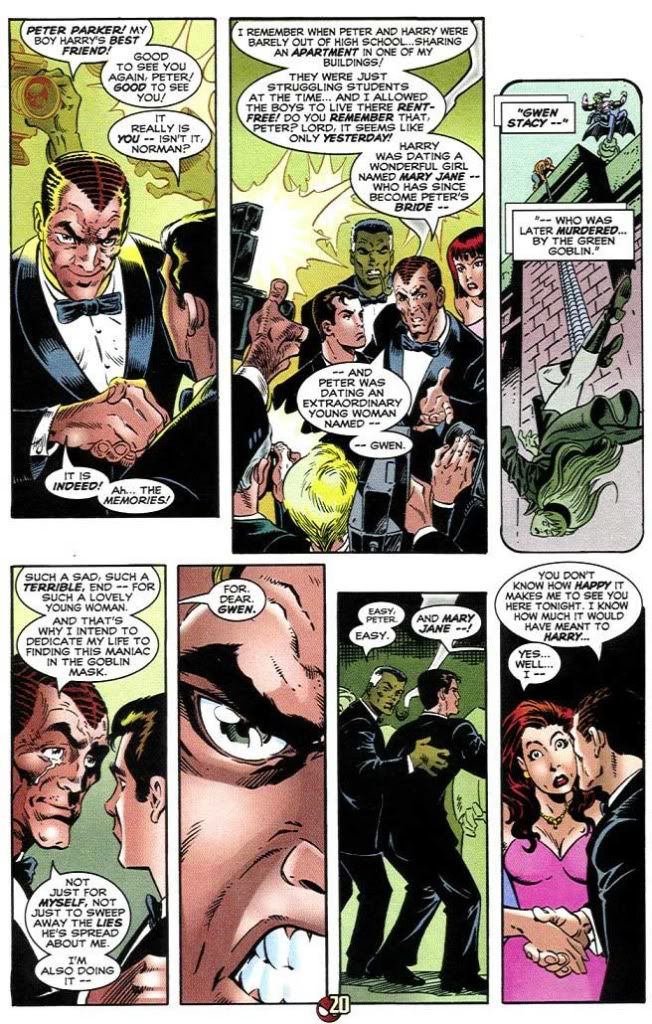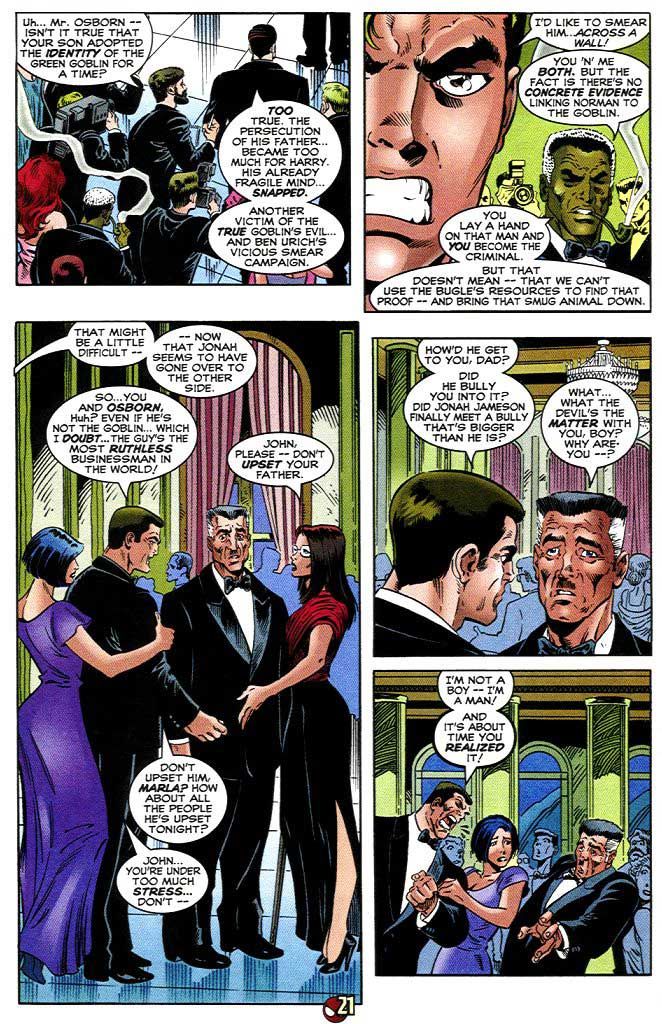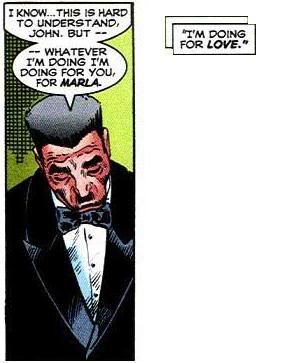 Later in the issue, Spider-Man comes to Norman's office and is goaded to beating the crap out of Norman--all in front of security cameras. This doesn't bode too well with Spidey's public approval ratings.
In #251...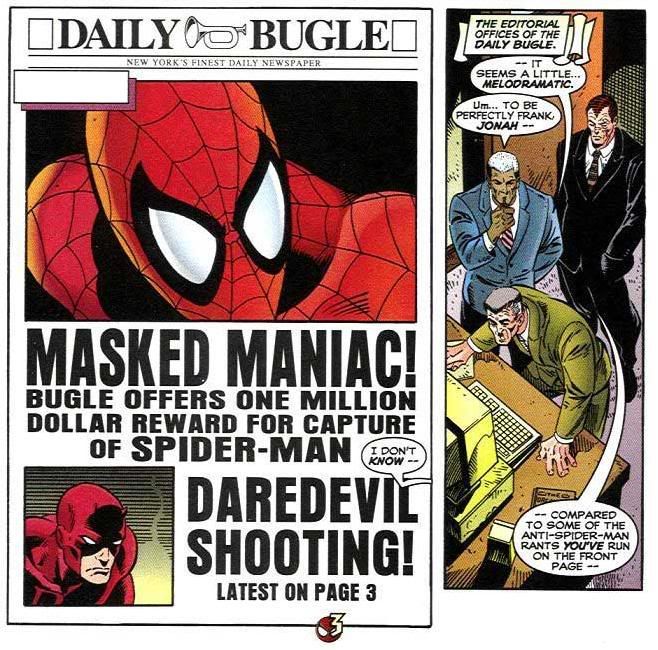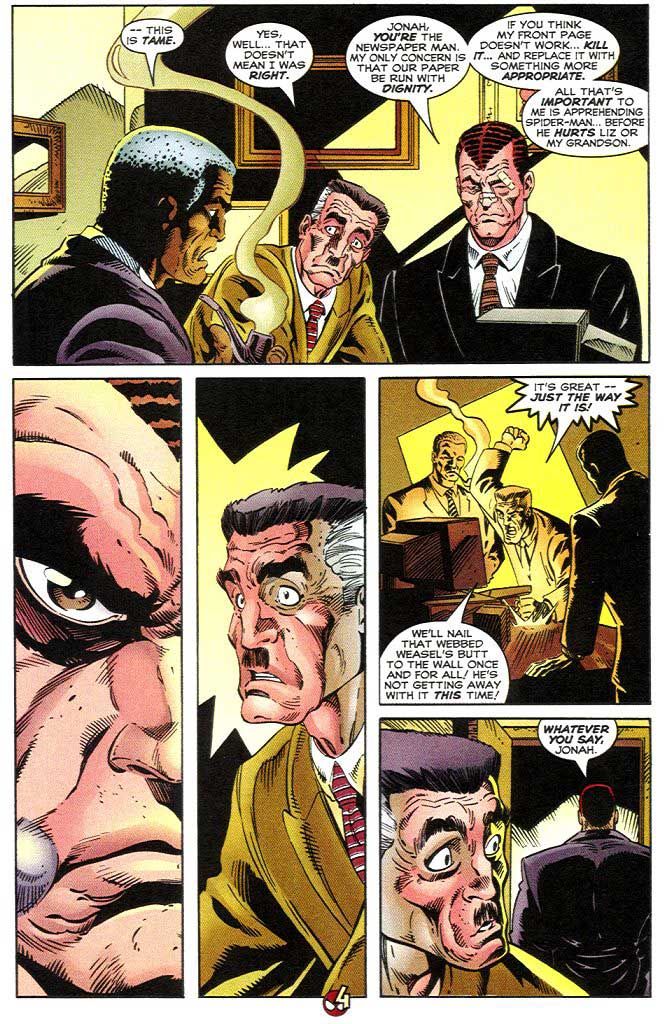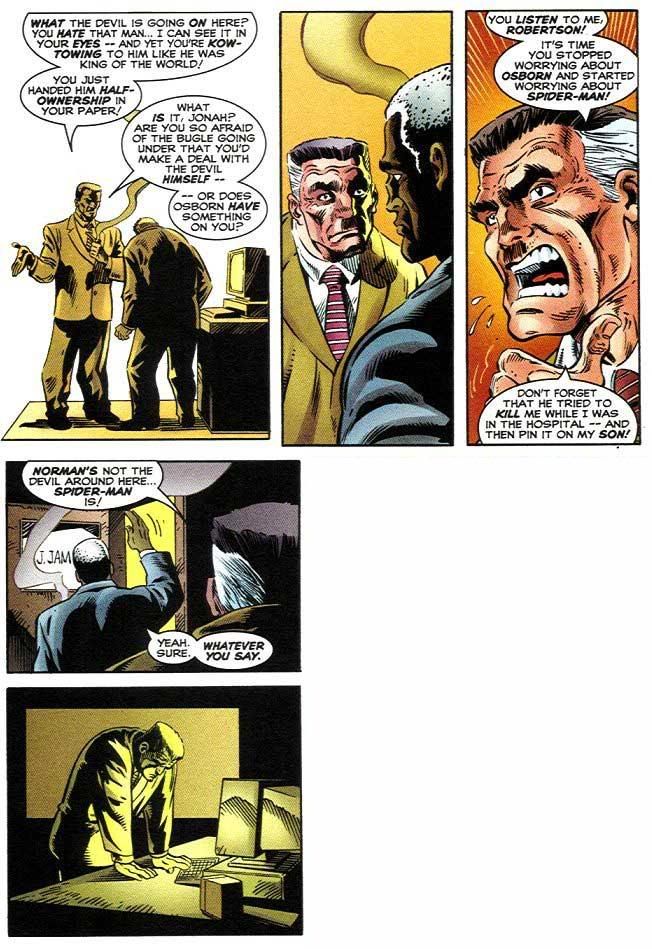 To further make Spidey's life a living hell, Norman has a thug killed and made to look like Spider-Man did it. This later leads to the "Spider-Hunt" and "Identity Crisis" storylines, in which Spider-Man finds himself on the run from bounty hunters and later adopts several other identities before his name is cleared. Also during this time, Norman hires another Green Goblin (later revealed to be a 'genetic construct'--don't ask) that kidnaps his grandson all so he can be distanced from his alter ego in the eyes of the public.
In #254...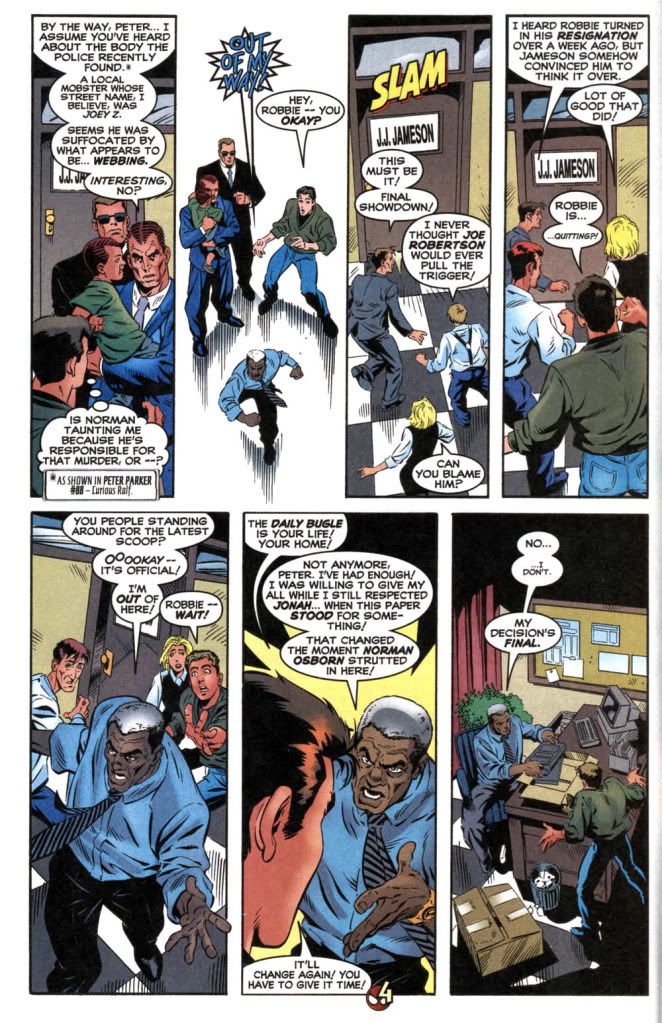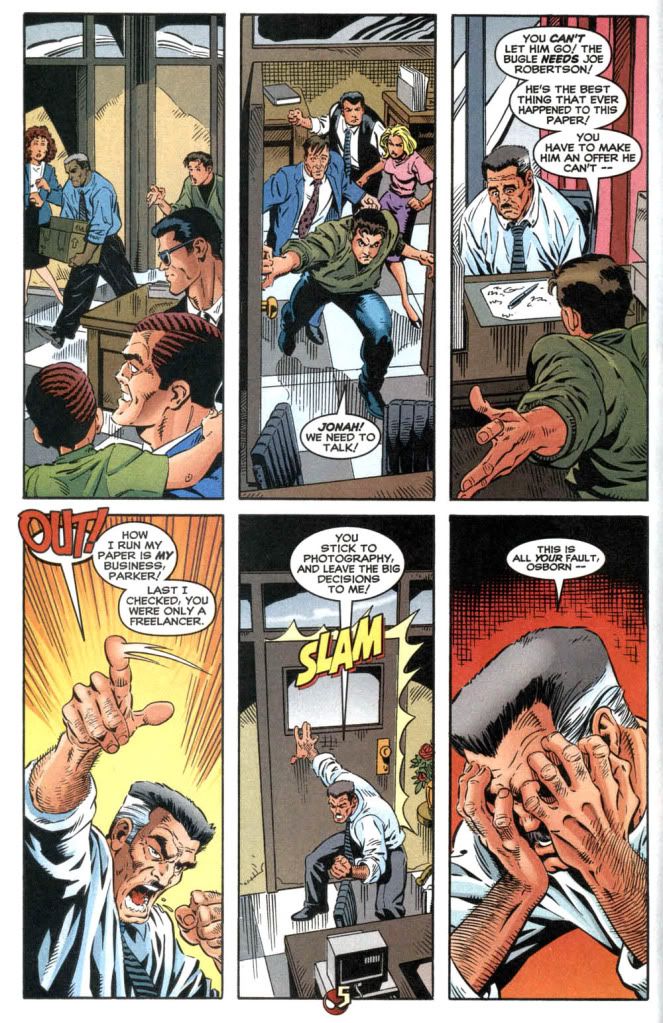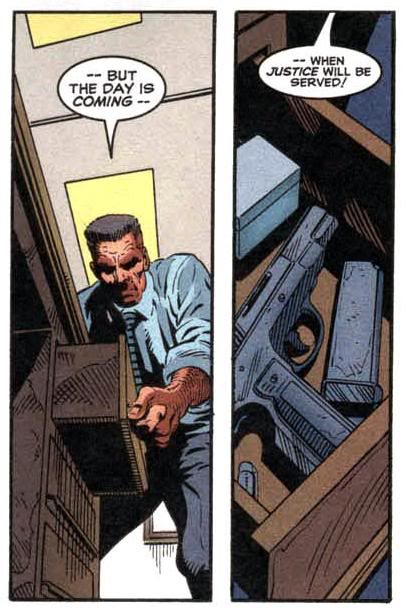 In #256...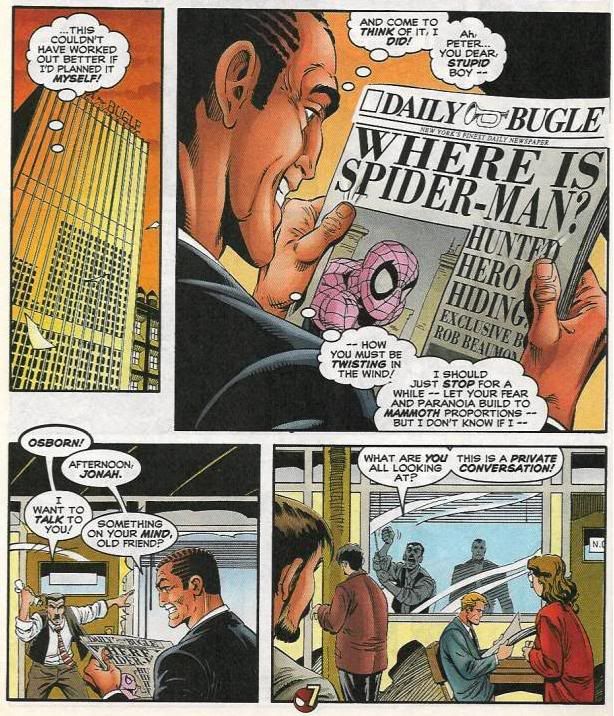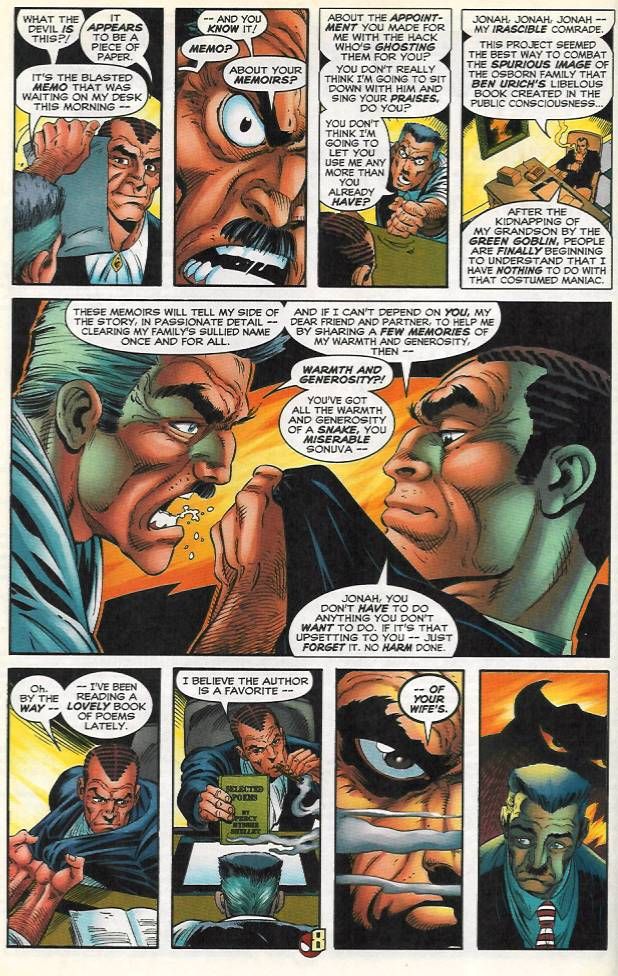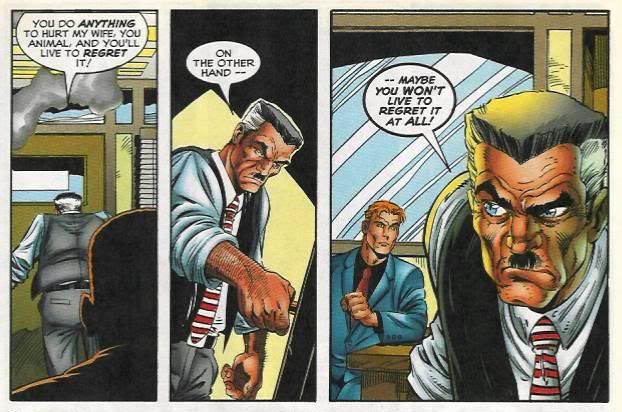 In #259 (this time written by Glenn Greenberg and Roger Stern)...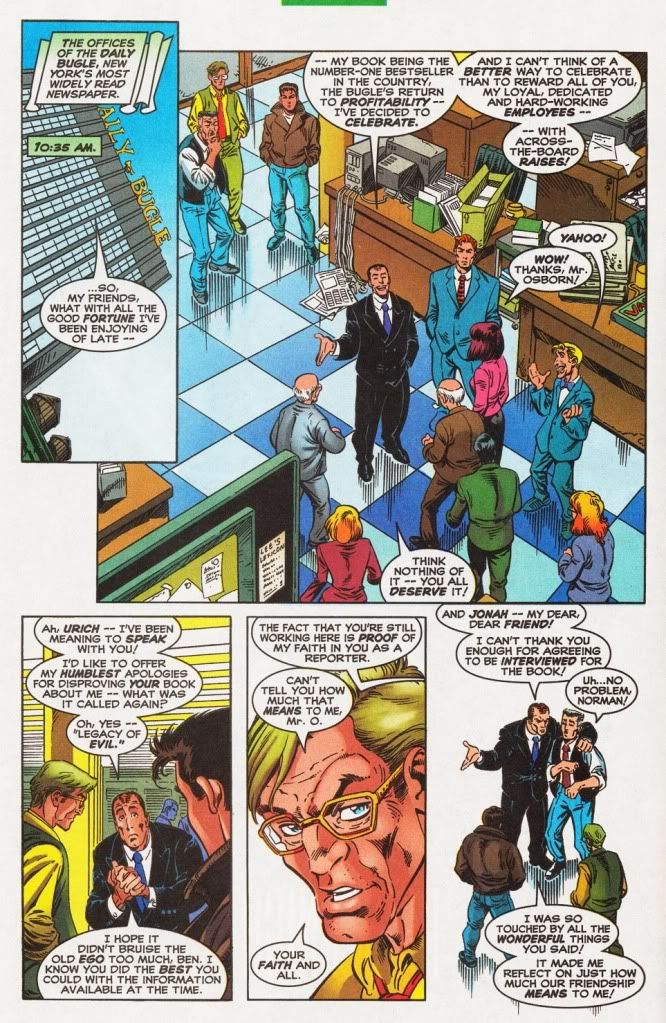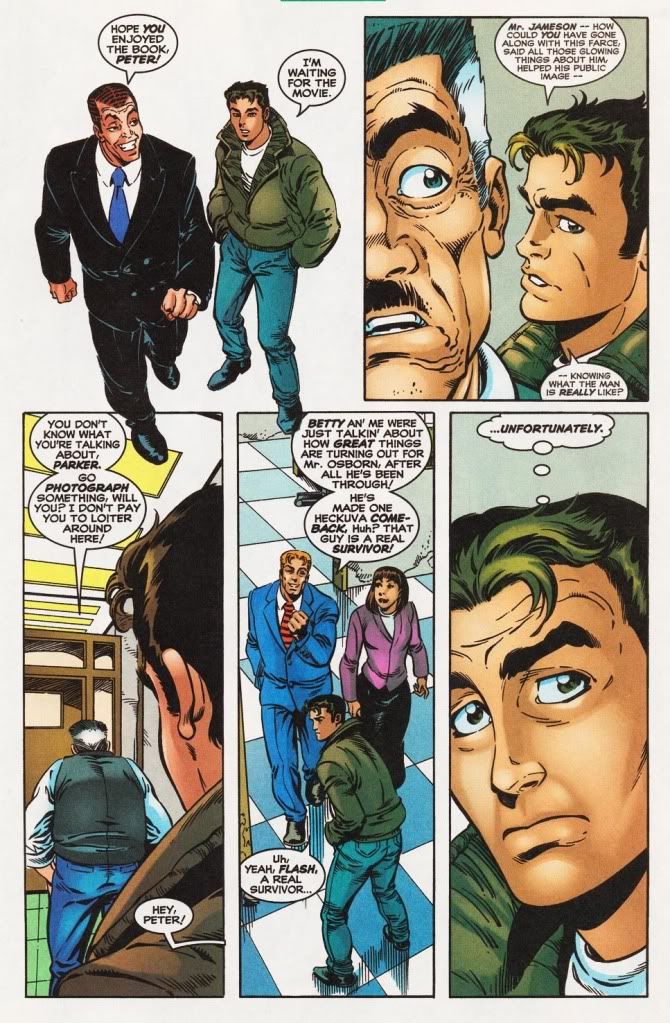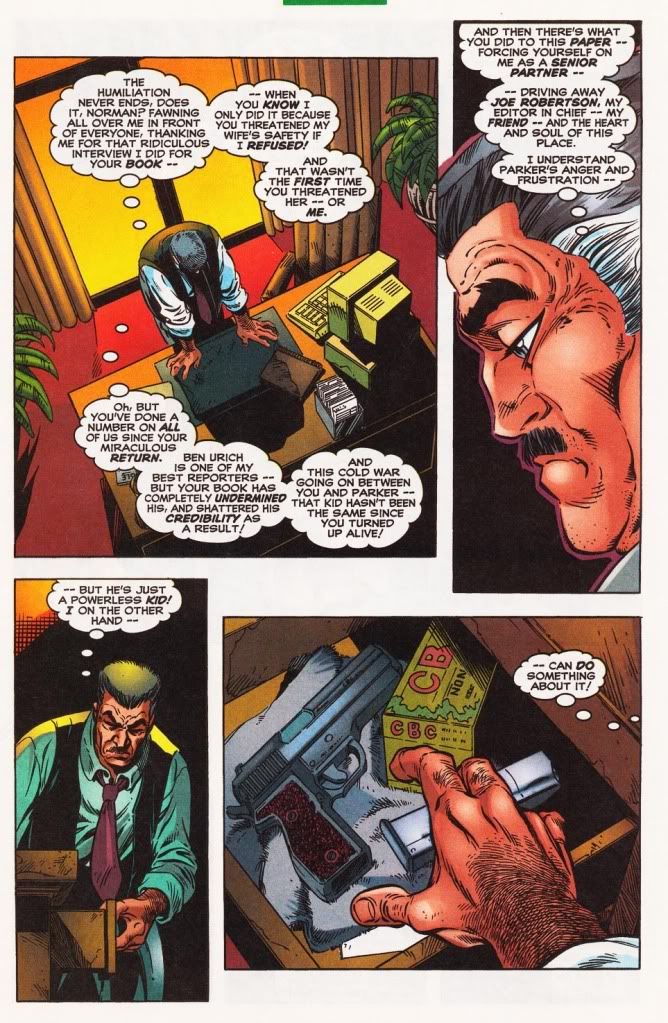 This subplot finally comes to a climax in
Peter Parker: Spider-Man
#96 (written by Howard Mackie and illustrated by Norman Felchle) as part of the "Gathering of Five" crossover in which Norman participates in some sort of magical ritual to obtain ULTIMATE POWER. That being said, despite how disastrous the story ended out, this scene is still pretty effective.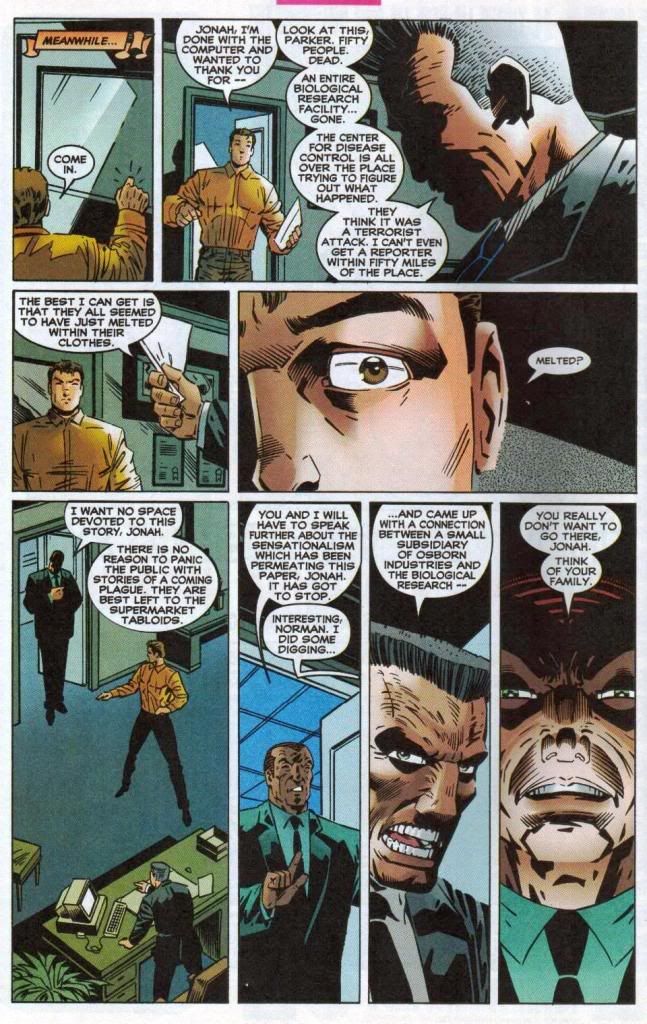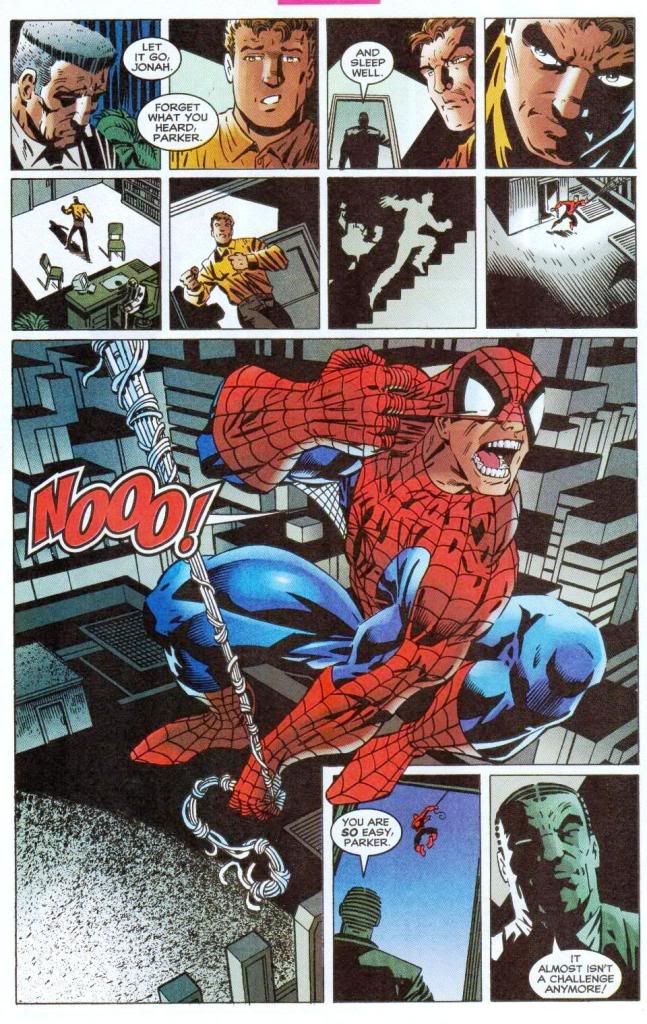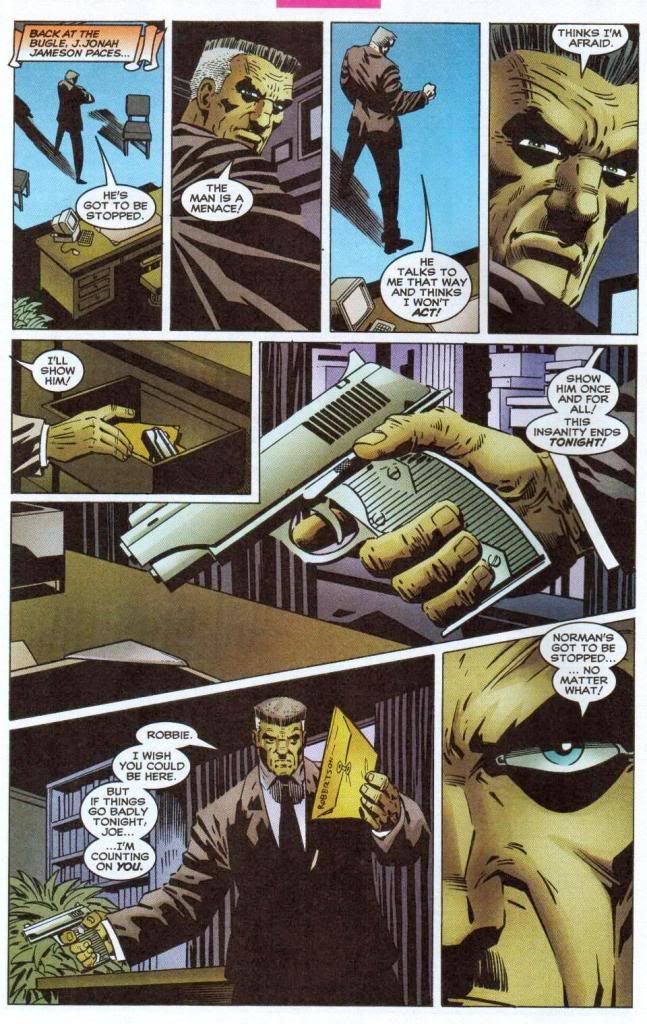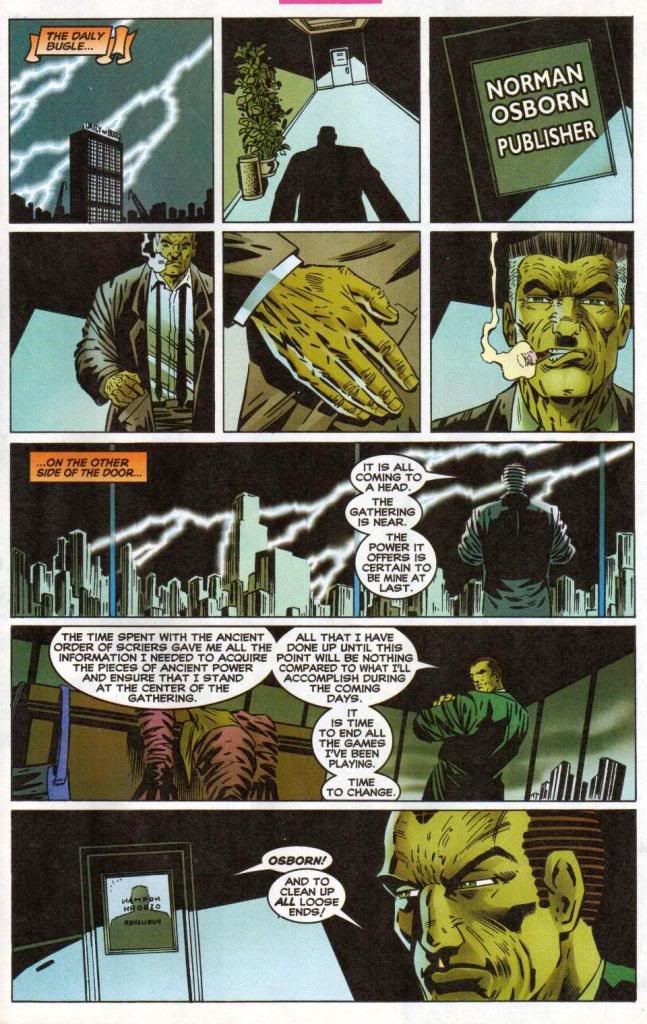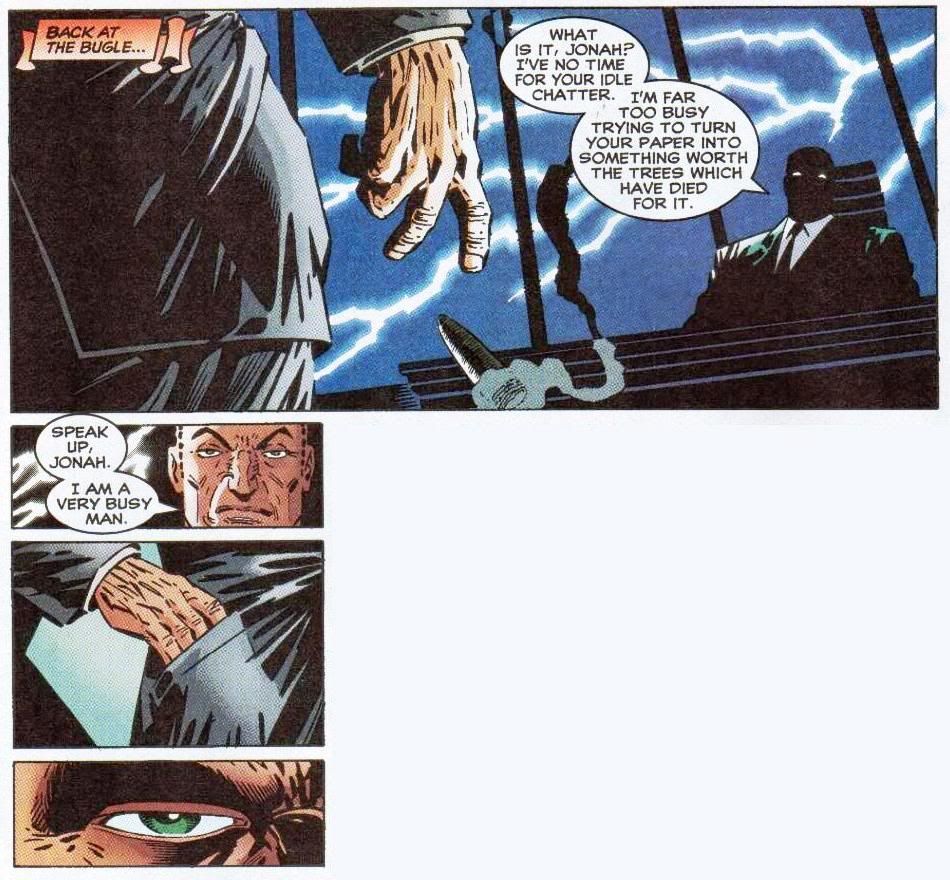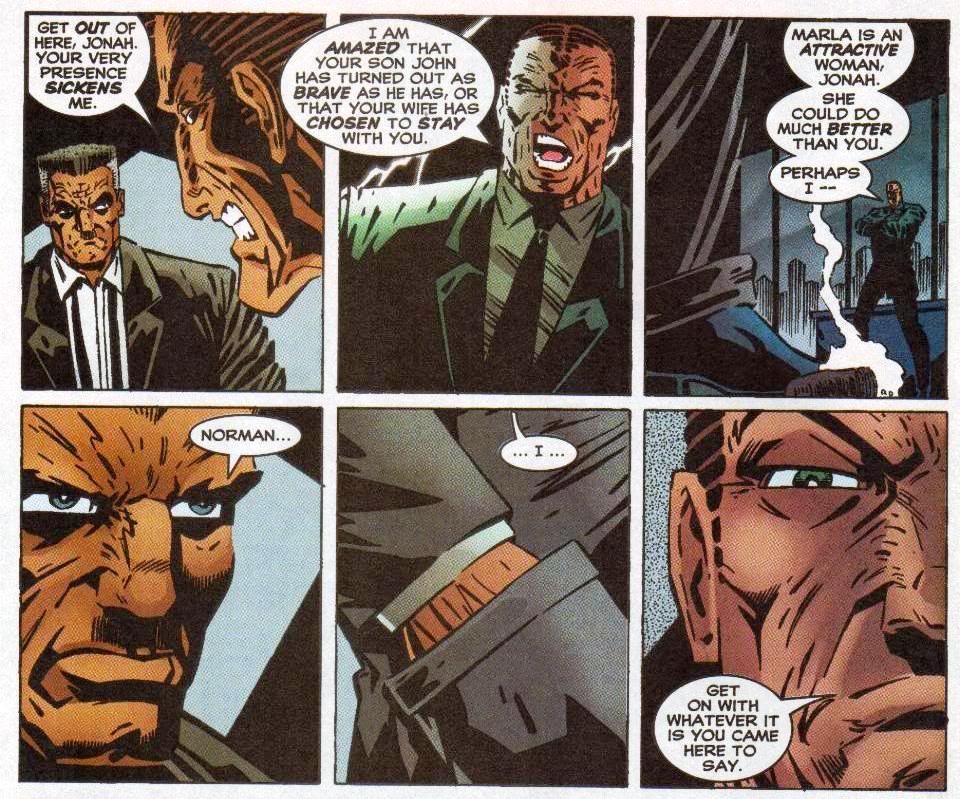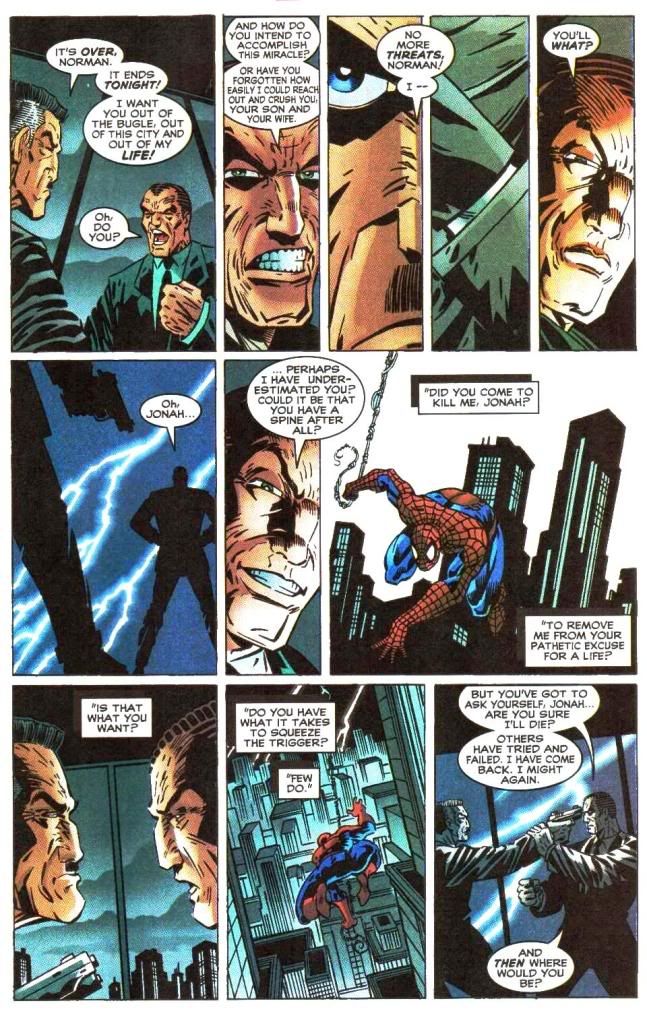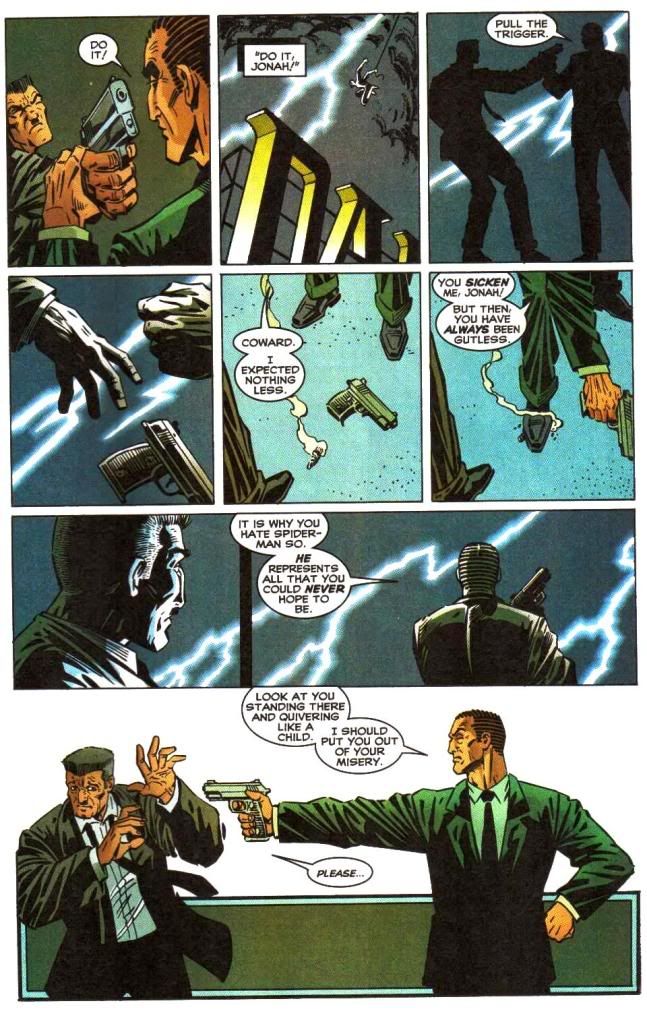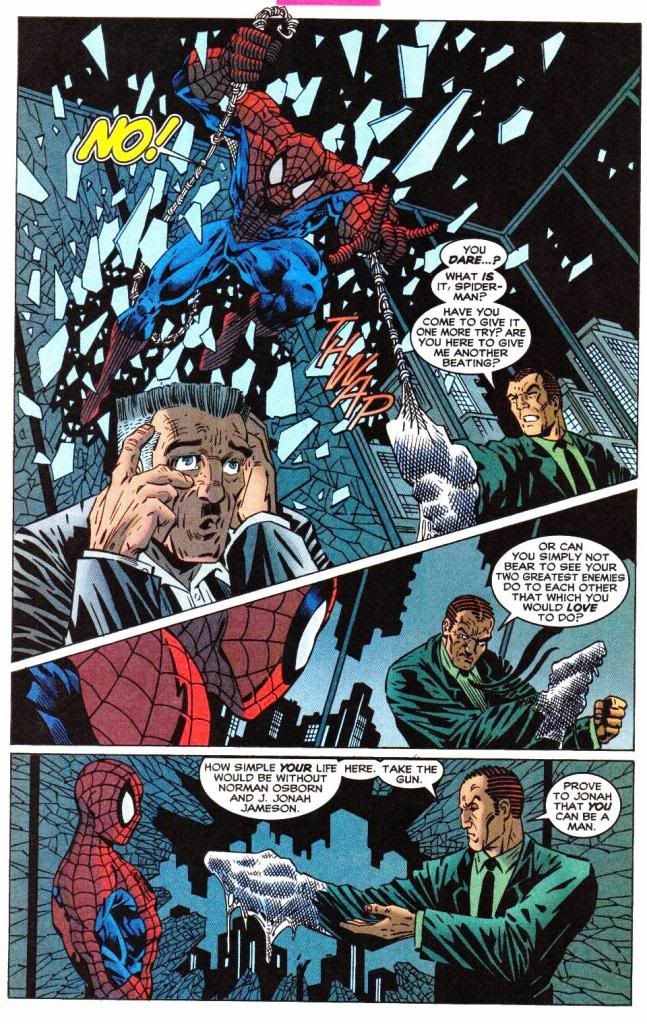 So this was end of the Jonah/Norman storyline. If you're interested in what was going on with the melting people and Norman's quest for ULTIMATE POWER,

xdoop
did a rather lengthy post on it
here
. But basically? Norman receives insanity instead of power, and his DNA bombs (which he planned to melt people down to their basic DNA so they could be reformed in his image and serve him--don't ask) are stopped.
However, after Norman is defeated, in
Peter Parker
#98 (again, written by Mackie, and this time illustrated by John Romita Jr) there's a small 'epilogue' to this subplot...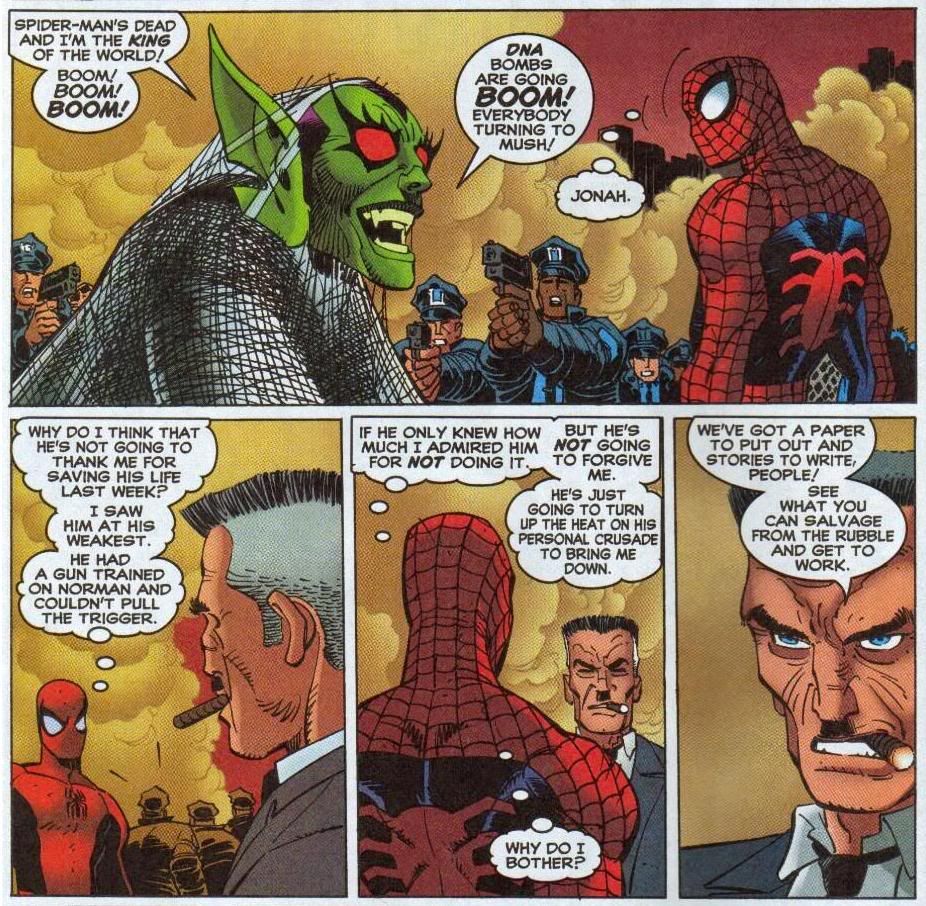 This is it for "The Ballad of Jonah and Norman". After this, the titles were rebooted and Norman didn't return until two years later. By this point, pretty much everything prior to the reboot was forgotten. Norman did have another run-in with the Daily Bugle in
The Pulse
, but it's unrelated to this story (no mention of how Norman once owned the paper) and I know

angelophile
wants to post it so I'm going to withhold.
So now you can see why some of us are confused at Jonah's current interactions with Norman given all that has happened. I hope that his behavior will be revealed to be a ruse, and that he's secretly trying to undermine Norman by getting close to him, but I guess we'll see, won't we...?