sherkahn.insanejournal.com posting in

scans_daily
Given the heat stirred up by Unthinkable, I present an example of Doom being both the noble king and at once the most despicable of villains.
*note: Not my scans*
Doom planning ahead.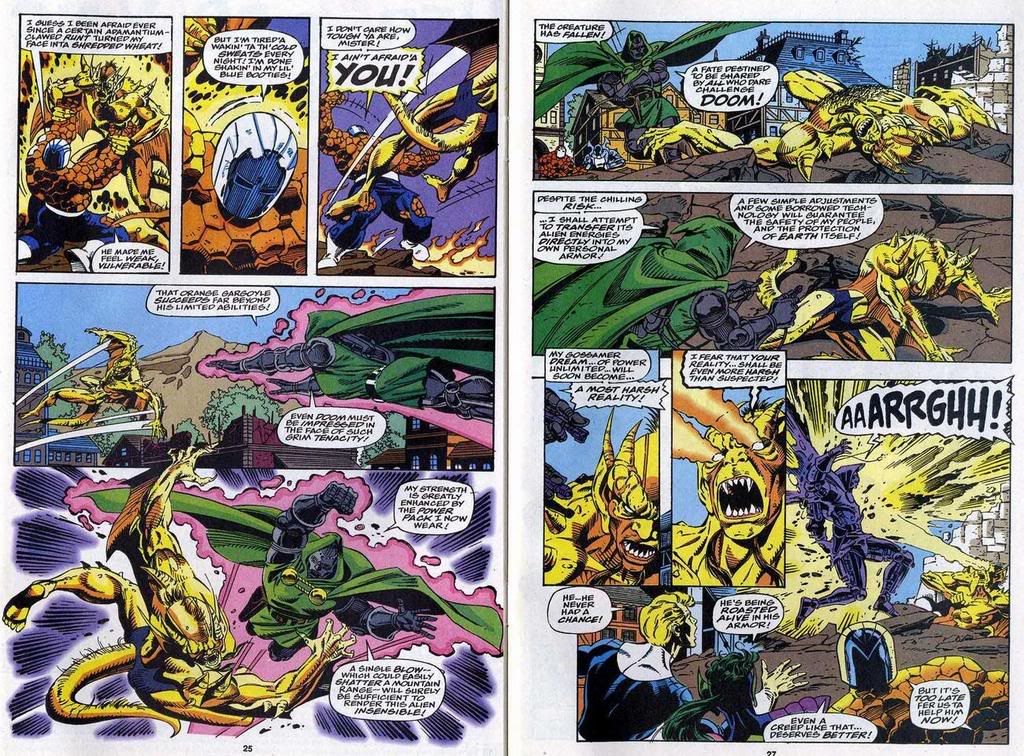 Well, you could throw your helmet or some of the debris at the Hunter or in the way of the blast, Ben.
PIS indeed.
Doom is still kicking.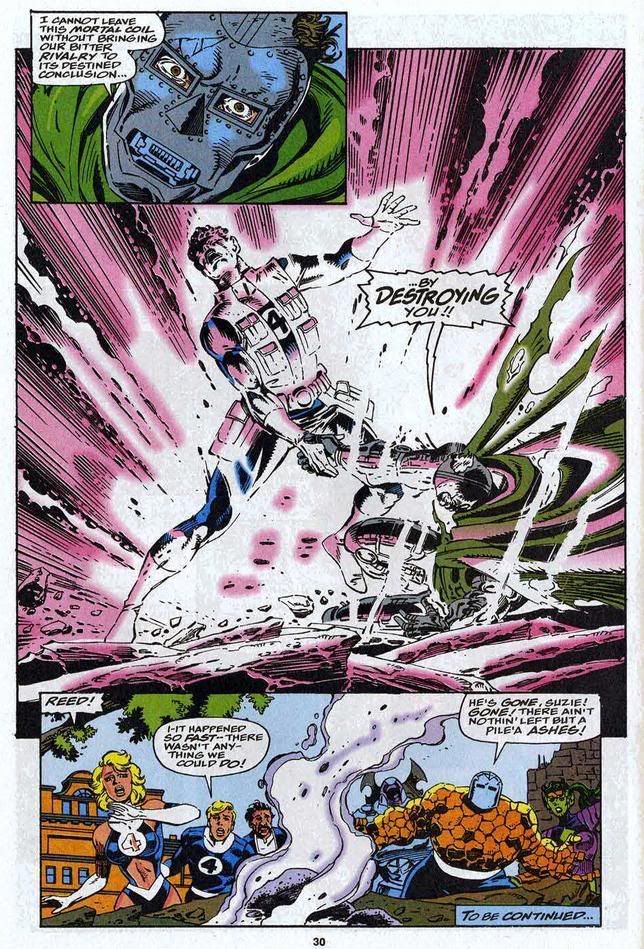 In the end, Doom reverts to his true nature. Willing to go into annihilation and damnation in order to hurt Reed.
We see the best and worst of the man in a single issue. Mind you, not the best writing or plot, but the moment and battle capture the essence of Dr. Victor Von Doom... he will be a hero or villain if it only serves his needs.