proteus_lives.insanejournal.com posting in
scans_daily
Greetings True Believers! Here is another post in the honor of the Lion of Latveria! These scans are from Doom 2099 #30. Doom has conquered America and has called the heads of the Megacorps (the true powers that be in the future) to him. He will inform them that they live in a different world now.
Click to get a taste of Doom's new national policy. Enjoy!
I find the name of the room to be delightful.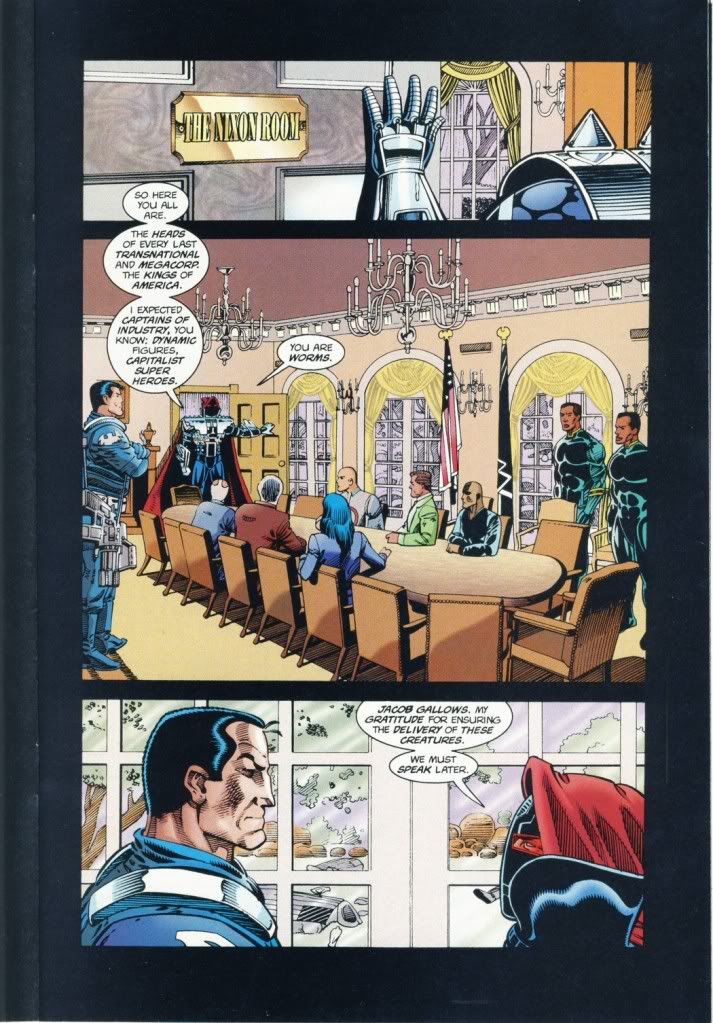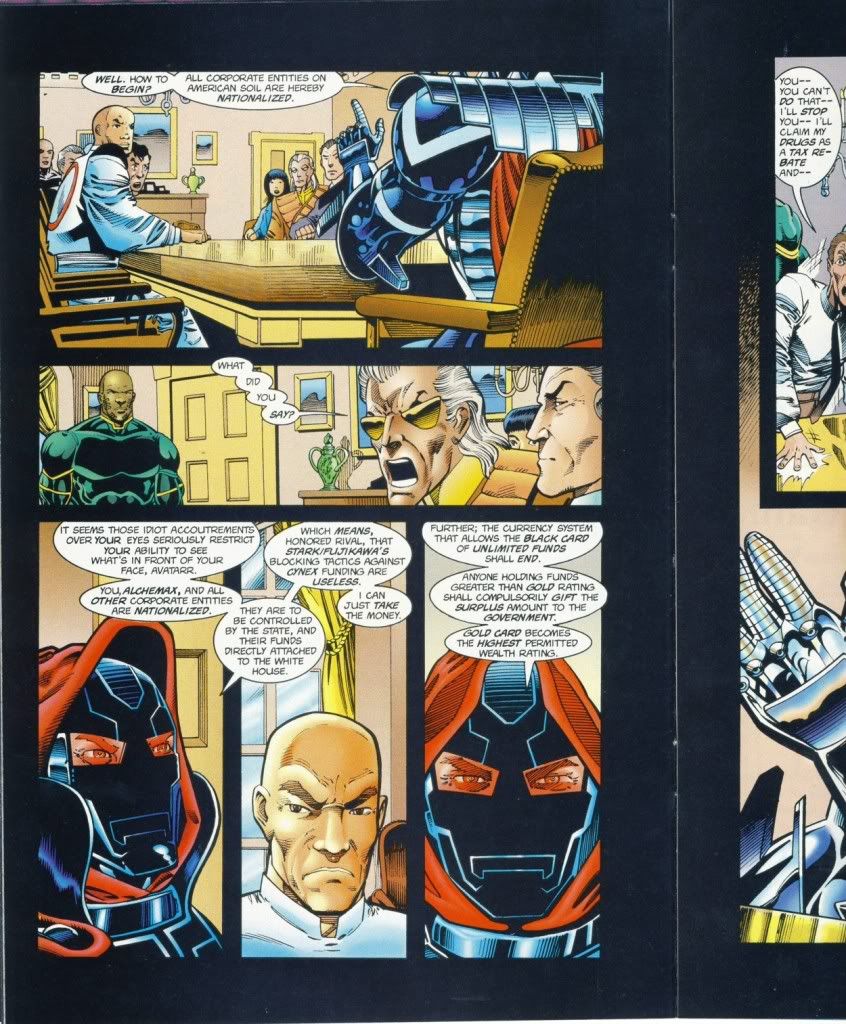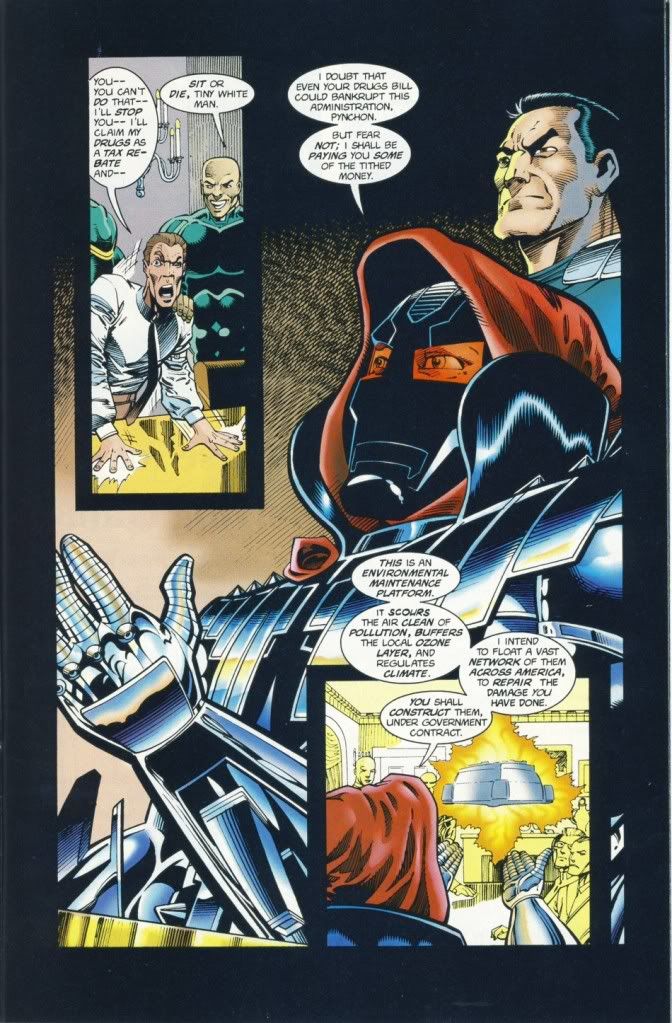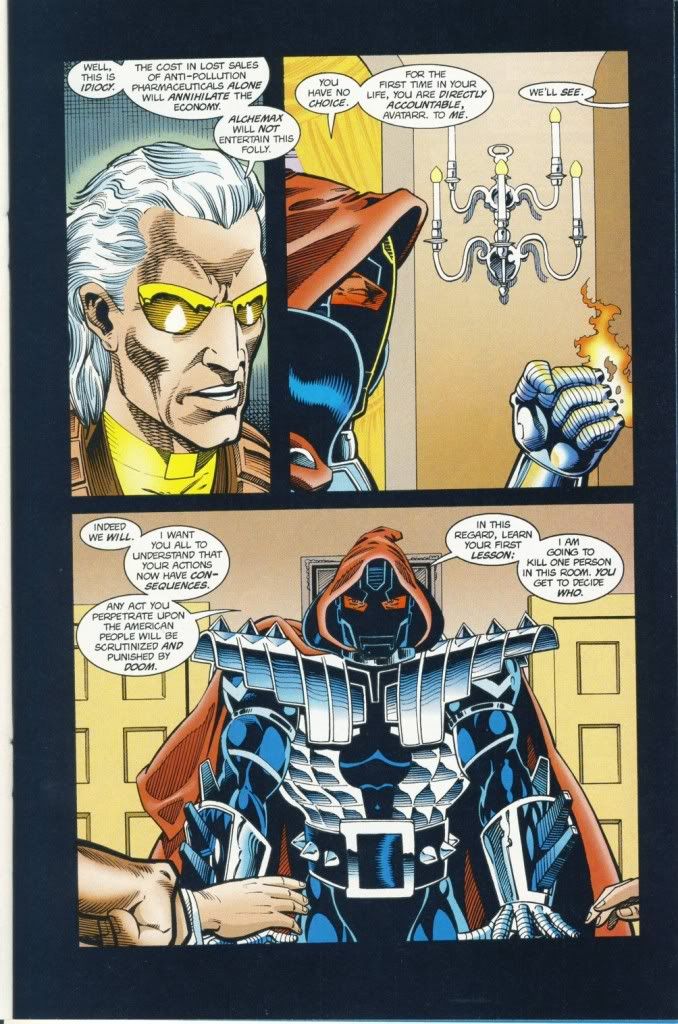 Yikes, who wants Doom to handle the HMOs, Credit Card companies and bankers in this country?
The heads try to squirm out of it but Doom is not budging. He asks for their decision.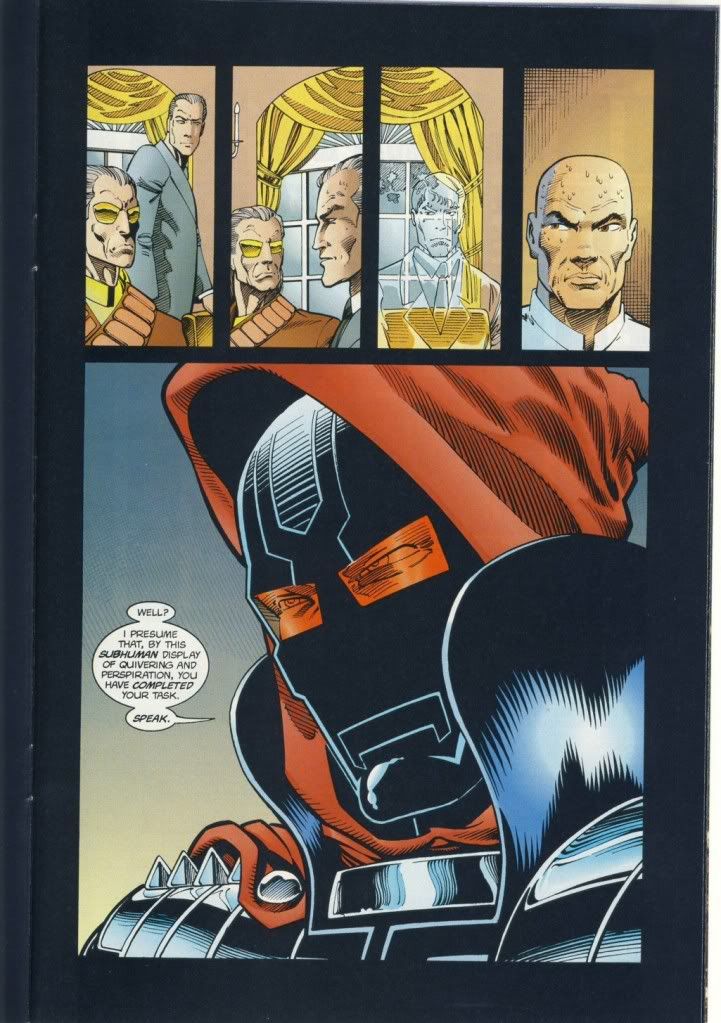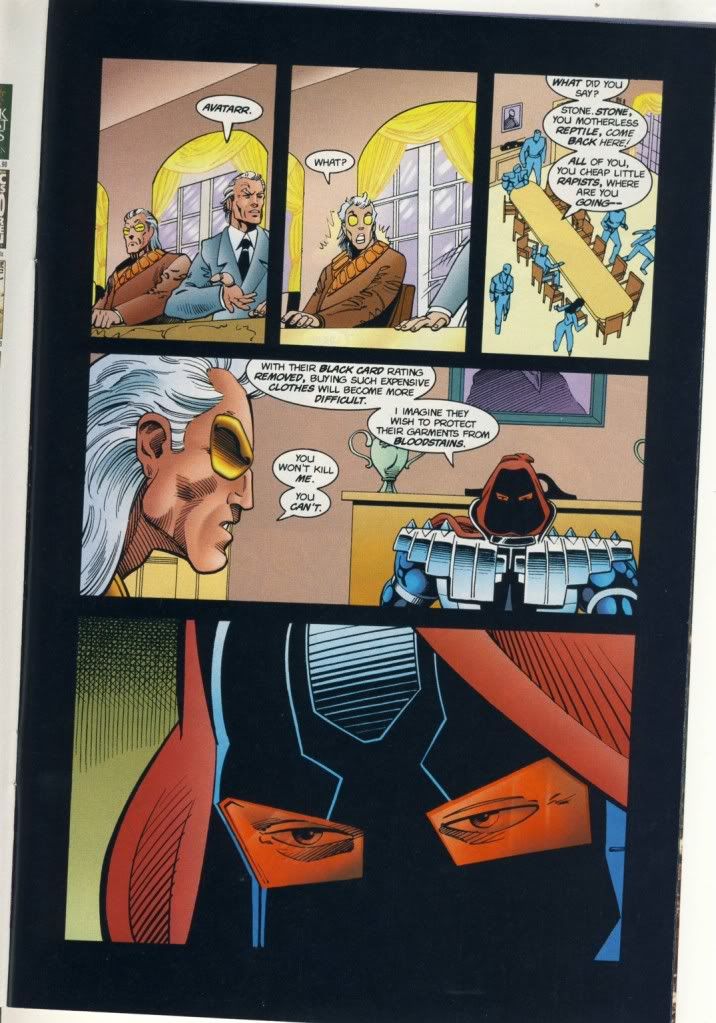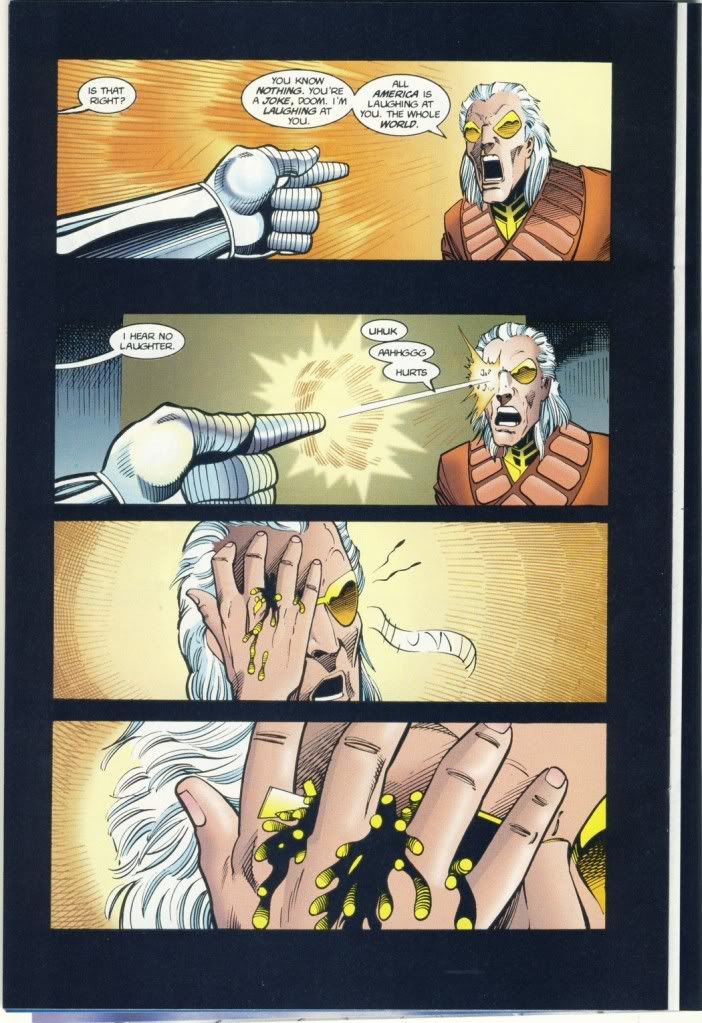 Very Doom and very to the point. Doom's style of government is, well, refreshing.