auggie18 posting in

scans_daily
Warning! Probably not the Super Family you're thinking of! Not the one with Superman!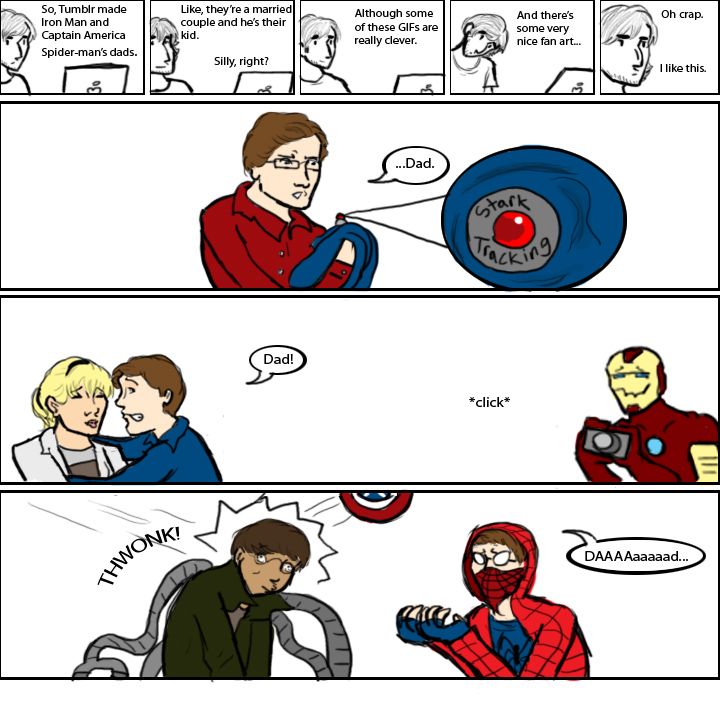 Tumblr came up with this idea and it totally ended up winning me over. Tony and Steve being dads to a young Peter Parker? What can I say, I have a soft spot for domestic supes.
I'd imagine that Iron Man and Captain America would be a might overprotective. Poor Peter wants to go out and be a superhero on his own, but he can't quite escapes his parents' prying eyes.
I thought I was being original with teen Peter's costume, but it turned out I mostly aped the outfit from a super cool redesign I saw online. Check it out, it totally fits teen!Peter:
http://jcjpeg.tumblr.com/post/1029564783
5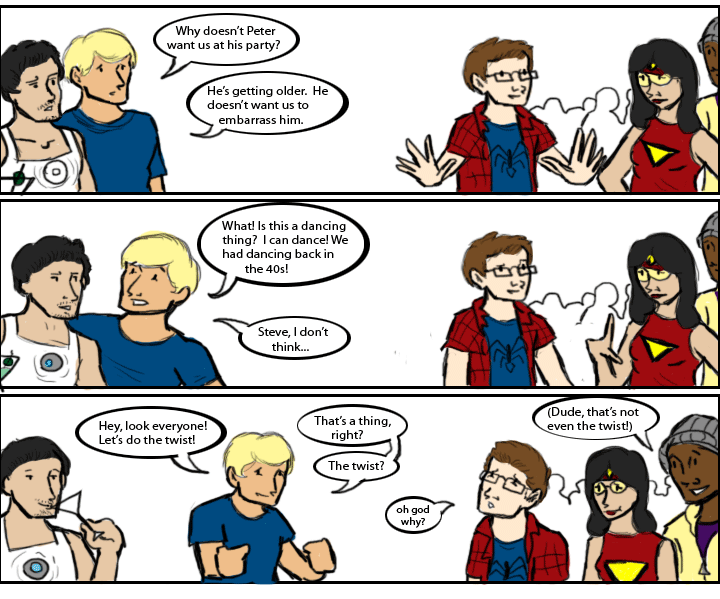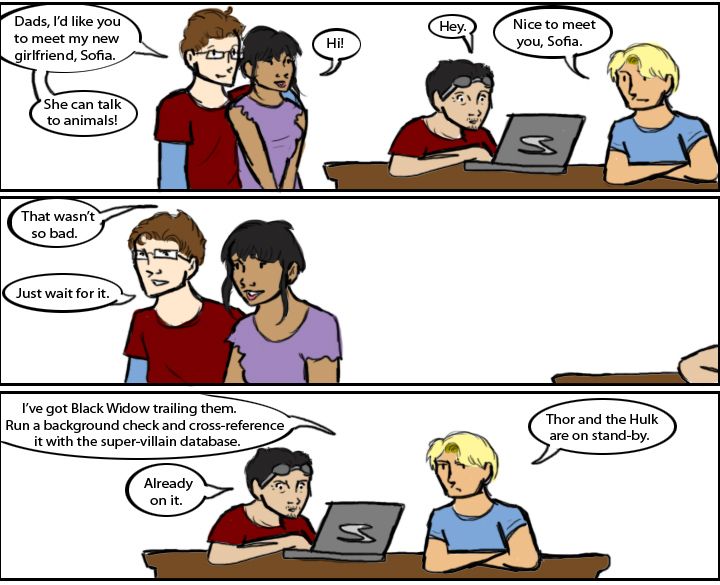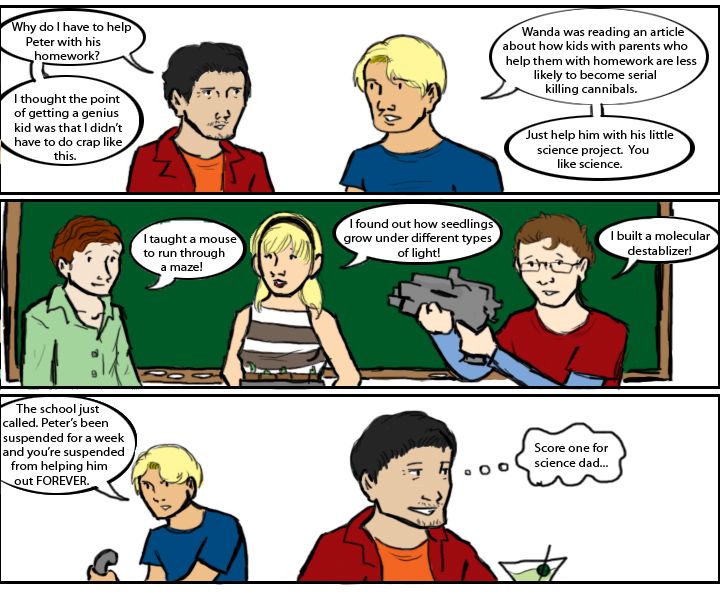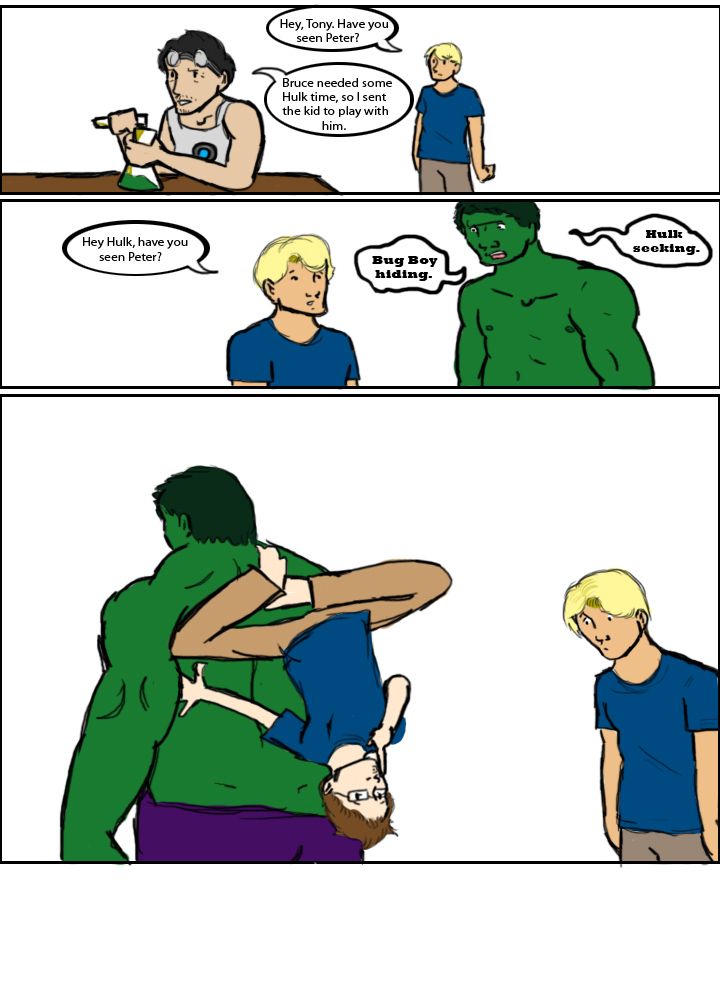 I don't know, I just sorta stumbled across the idea and started cranking these out. It's a weirdly fun concept. my deviantart: http://magickmaker.deviantart.com/