proteus_lives.insanejournal.com posting in

scans_daily
Greetings True Believers! I bring another WEEK OF DOOM offering. These scans are from Doom 2099 #31. The continuation of Doom's execution of Avatarr, who reveals that he is not what he seems to be.....
It's hard out there for President Doom.
In short, Avatarr is an alien.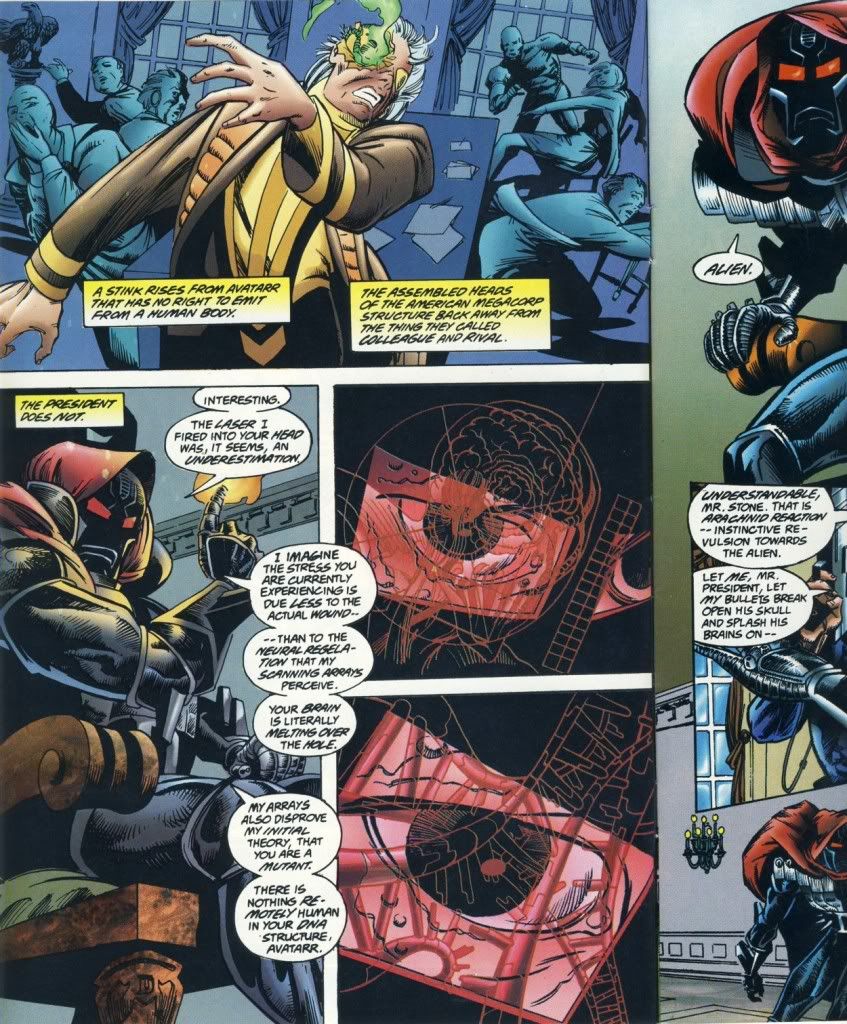 A fight ensues, Doom is wiping the floor with him until Avatarr shots a spike through Doom's eye piece and gives him a dose of alien LSD.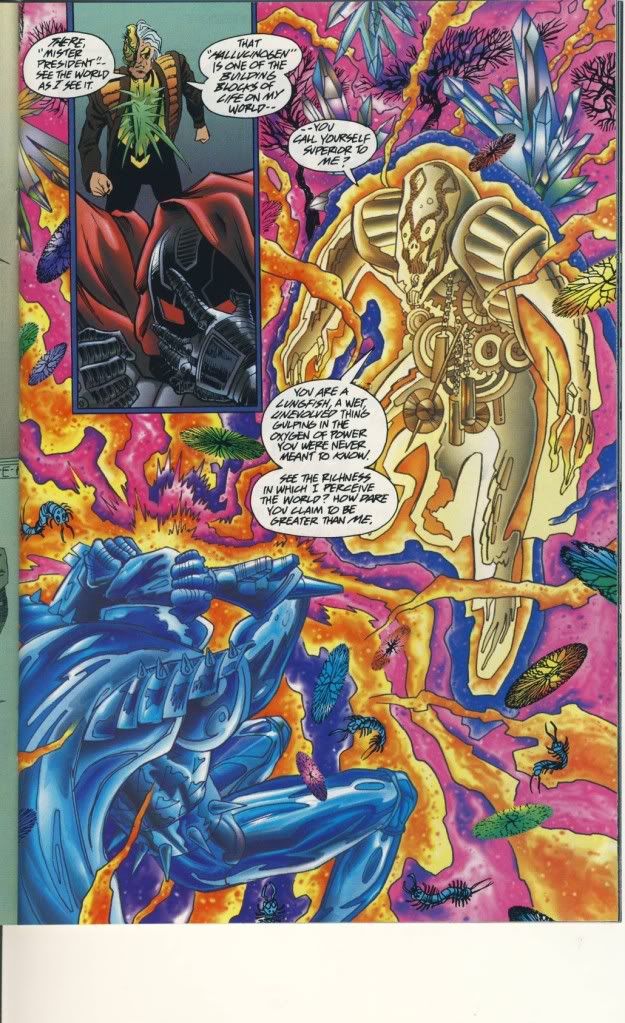 Avatarr foolishly assumes the fight is over and begins to give orders to the staff and Megacorps heads. Mistake....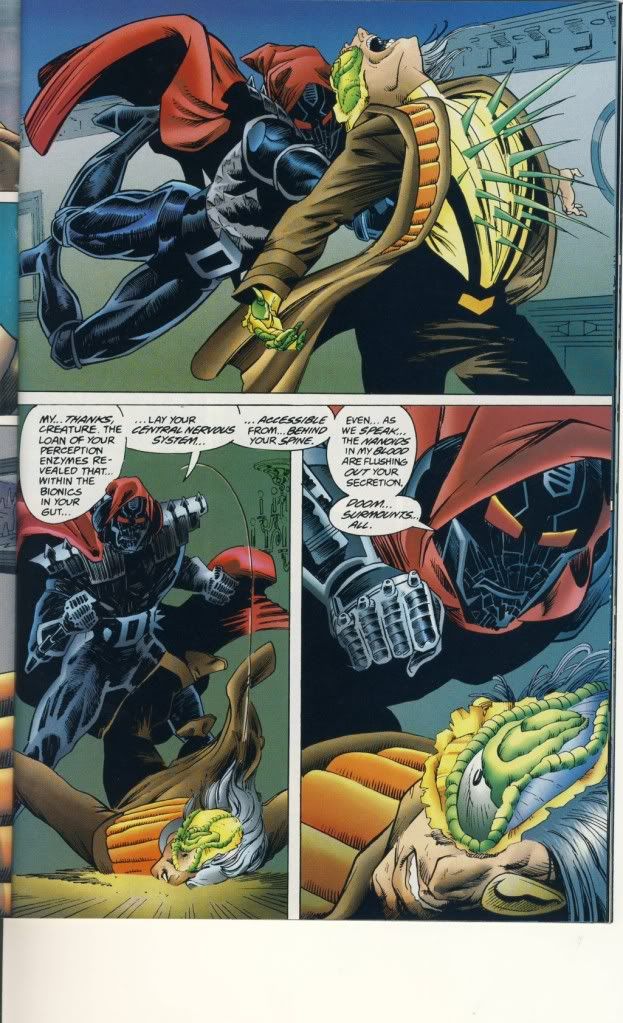 Avatarr pays for his arrogance. Doom is still tripping.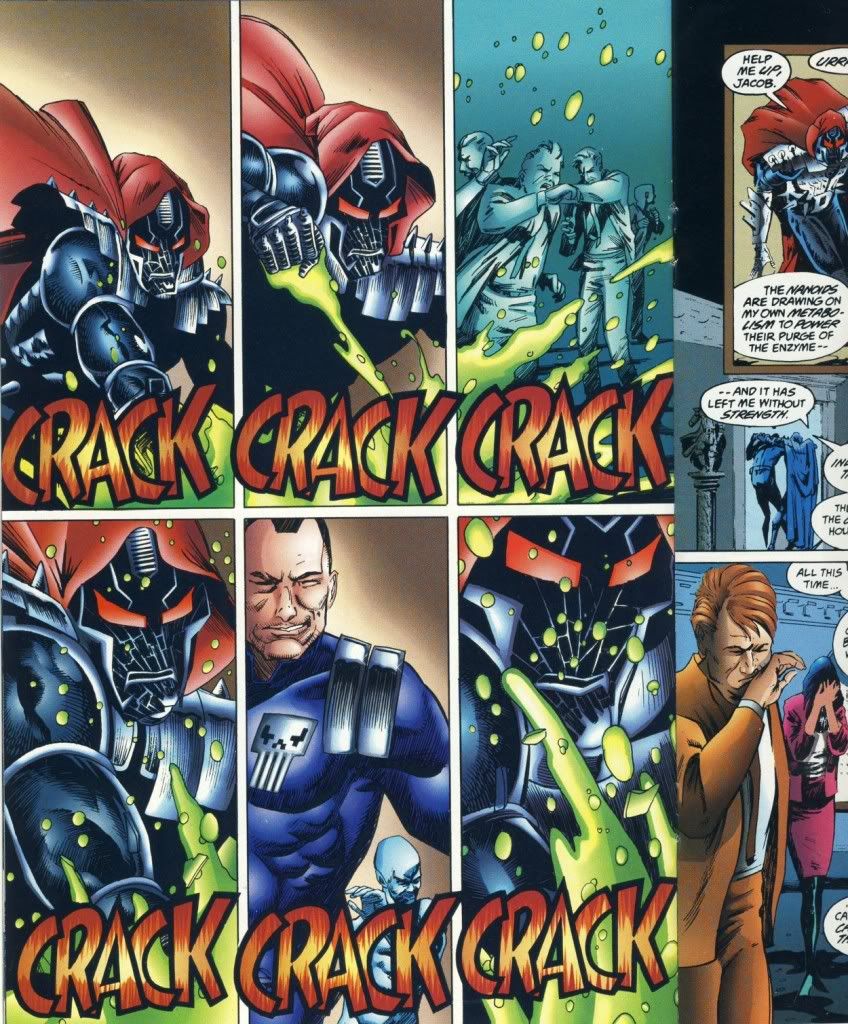 Doom is still drugged and drags the corpse over to a broadcast station and raves to the audience of America. (While still tripping balls.)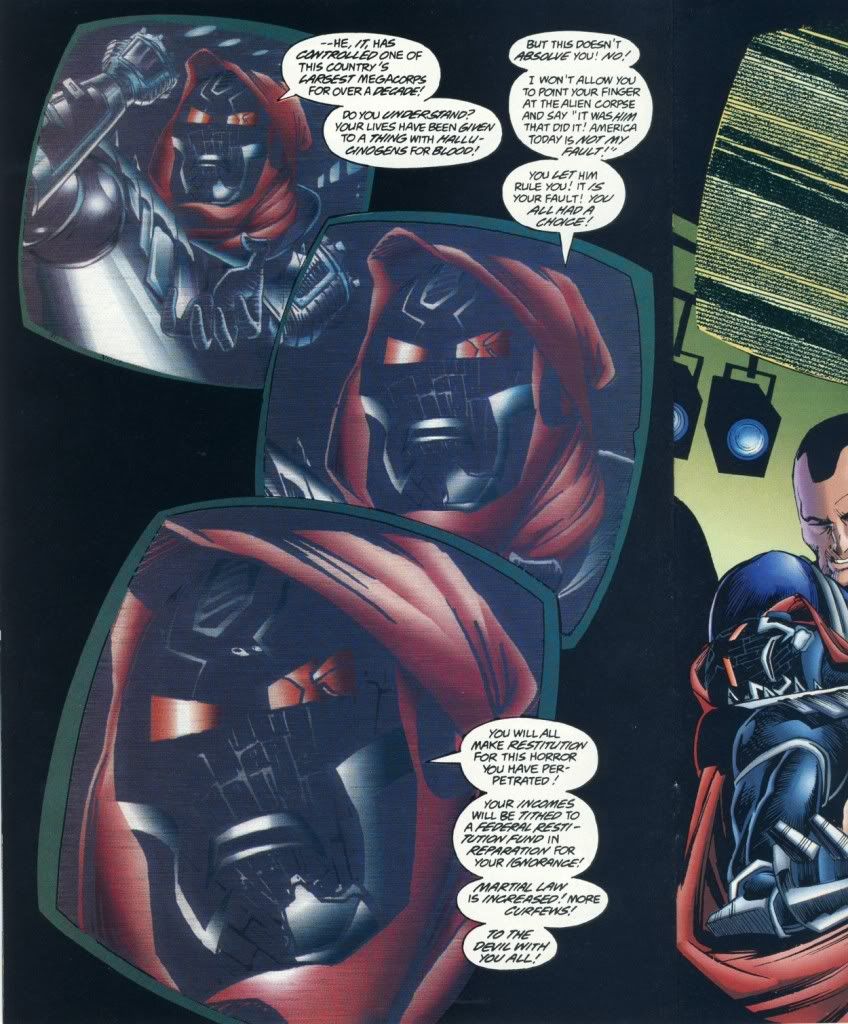 Doom is in his office reflecting on the events of the day.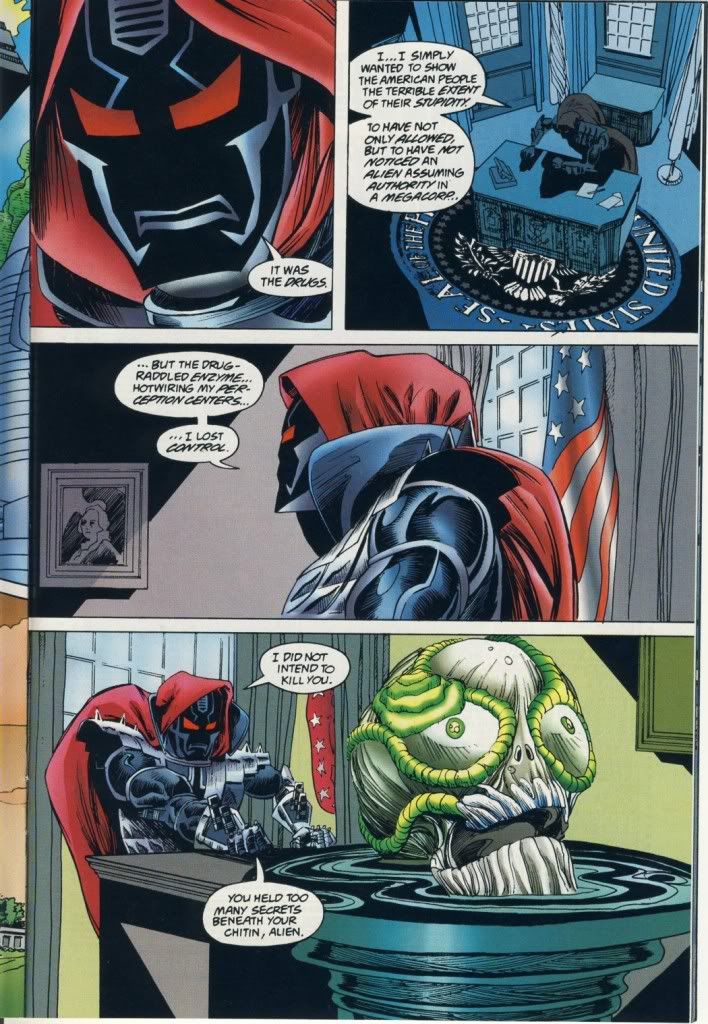 Doom knows how to maintain!