stolisomancer posting in

scans_daily
Not a lot of people were reading the FF's book back in 2002, or if they were, they weren't talking much about it. The entire line was just coming off the doldrums of the nineties, and while there were a few good solid superhero books coming out around then - like the underrated Nicienza run on
Thunderbolts
- it was a quiet time at Marvel.
Which is a shame, because in the middle of this dead zone, you get one of the single greatest moments for Dr. Doom ever.
Susan's pregnant, and as usual, it's not going well. The Inhumans are in town, but can't do much to help her, and at the same time, Johnny's powers have gone out of control. Reed would be doing his best to help with the baby, but he and Ben are both dealing with a new super-villain, Senso, who isn't really worth mentioning.
Johnny's desperate, so he does the only thing he can think of, and goes straight to the Latverian embassy.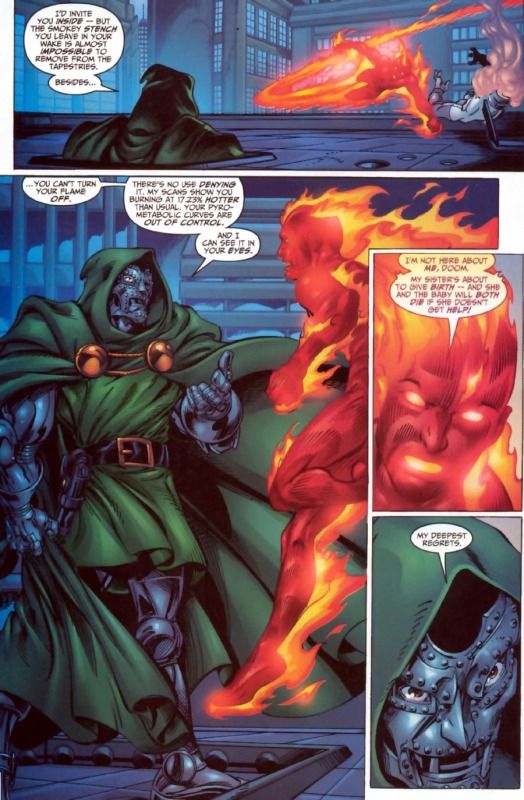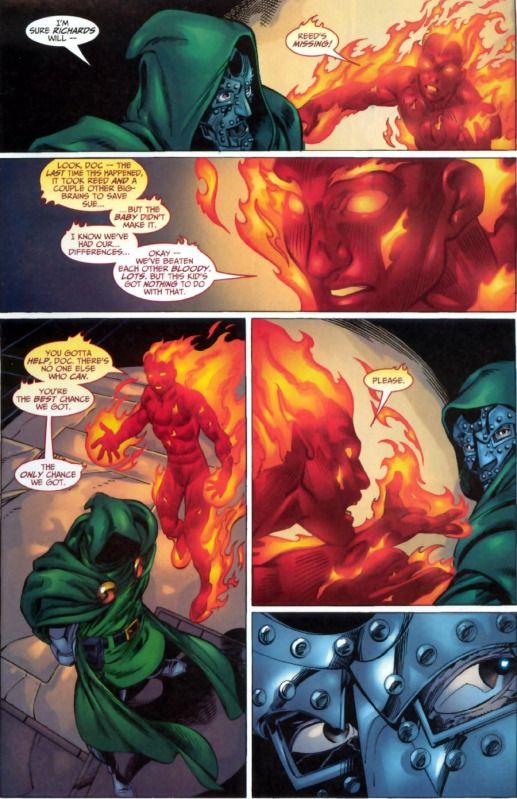 You could read Doom's reaction a lot of ways, but my preferred interpretation is that, among other things, he's there to help Susan. There are a lot of issues over the FF's long history that you could point to as proof that she's the only member of the team that Doom genuinely respects, and he would prefer it if she were not dead.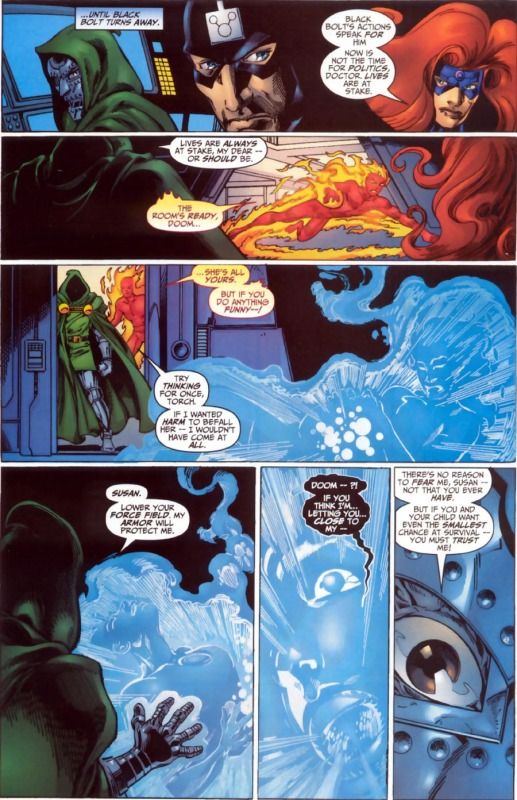 By the time Reed and Ben deal with their problem and get back, Doom has taken care of business: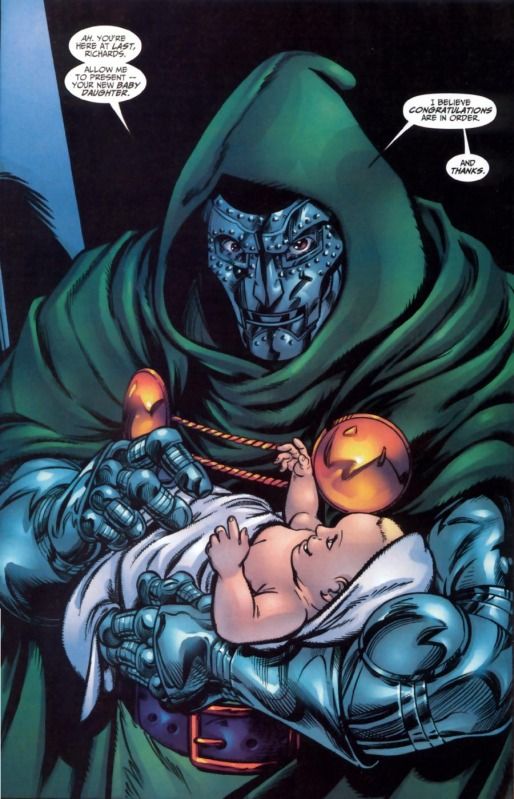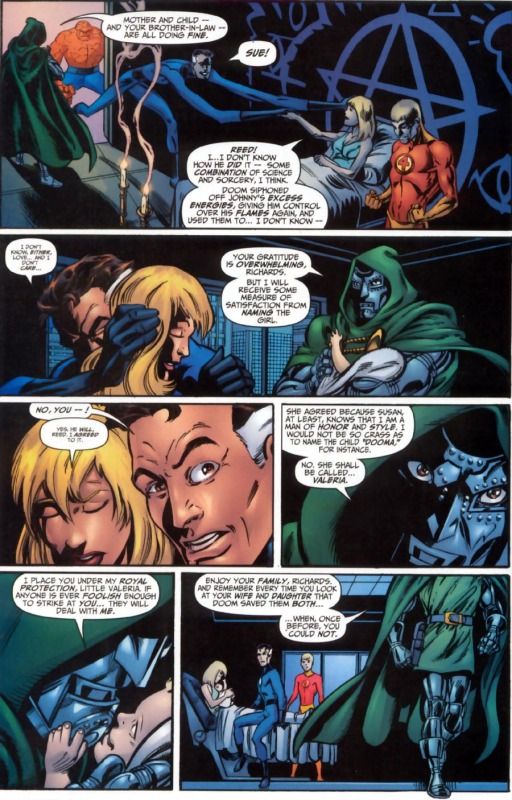 And that's why Val in current
FF
books refers to him as her "Uncle Doom."