auggie18 posting in

scans_daily
Random stuff time! And this time, none of it is mine!
Okay, first, because I'm still on a baby kick...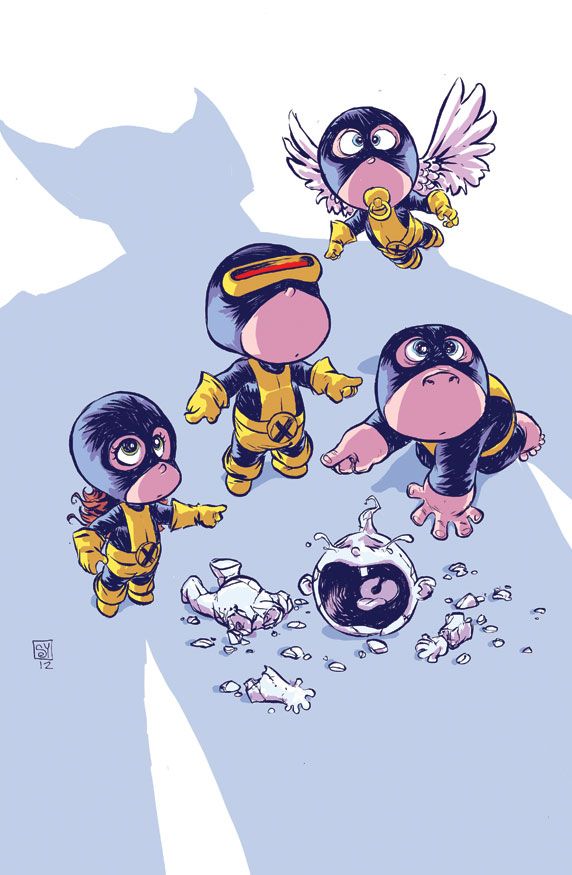 And something that really captures the voice of Billy Batson while also incapsulating my feelings on why new Captain Marvel is terrible.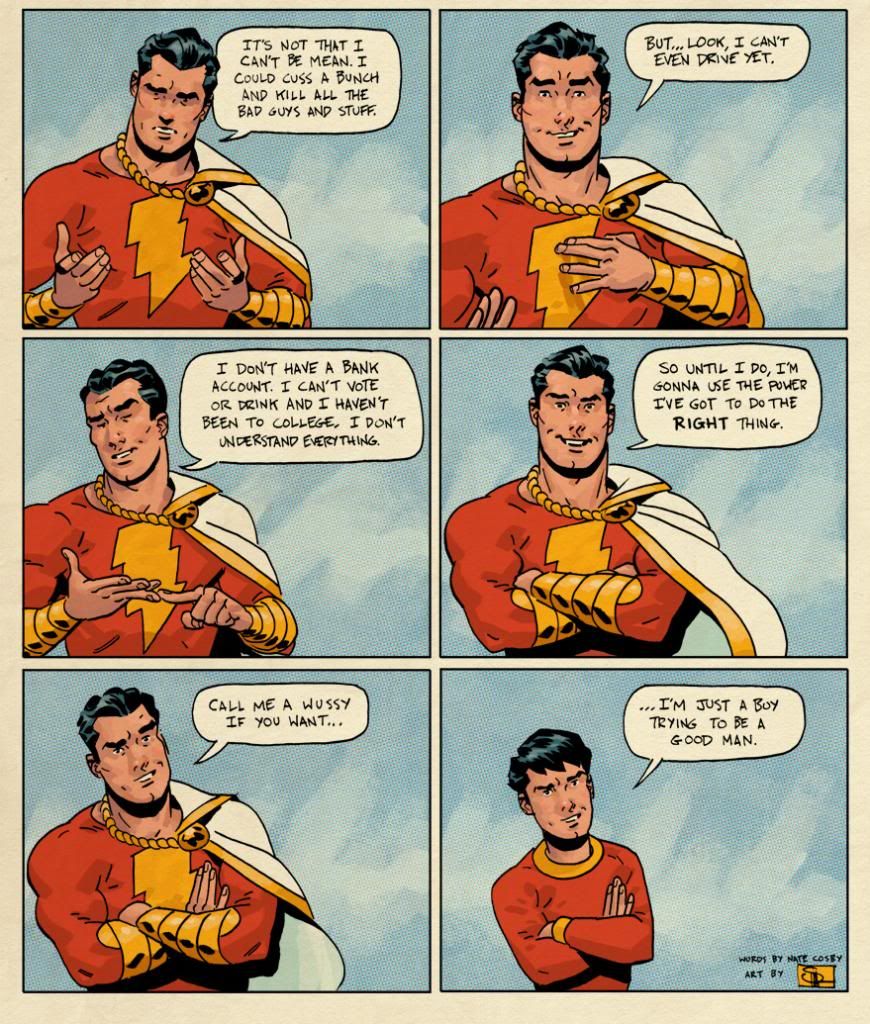 I would like to see more of this actually.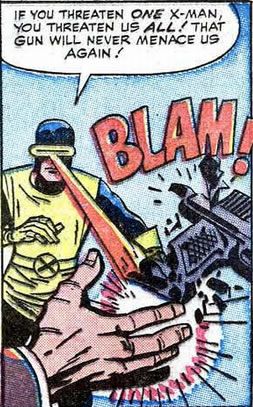 Just like, three pages of Scott berating that gun would be amazing.

Oh Scott.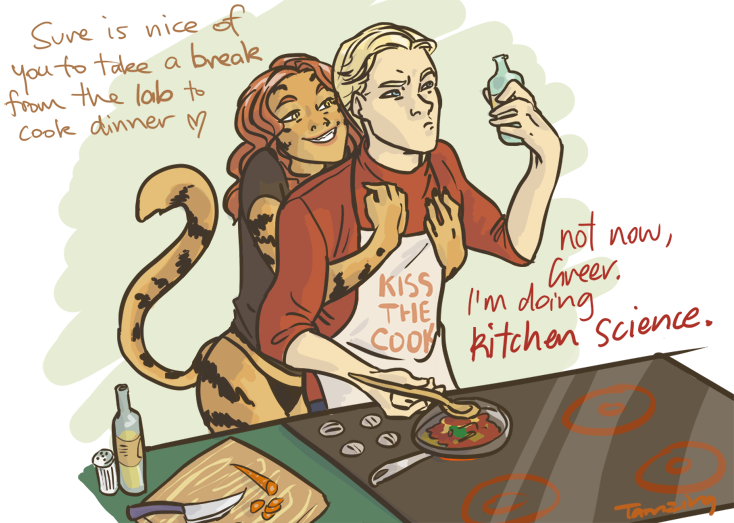 I really love this couple. And I'm glad that Jan is back and all, but fingers crossed on them staying together. Please? For the baby?
(I'm also referring to cooking as "kitchen science" from now on.)
After that sweet scene, another cute couple. Until you realize that Kitty is very recently fifteen so, ew.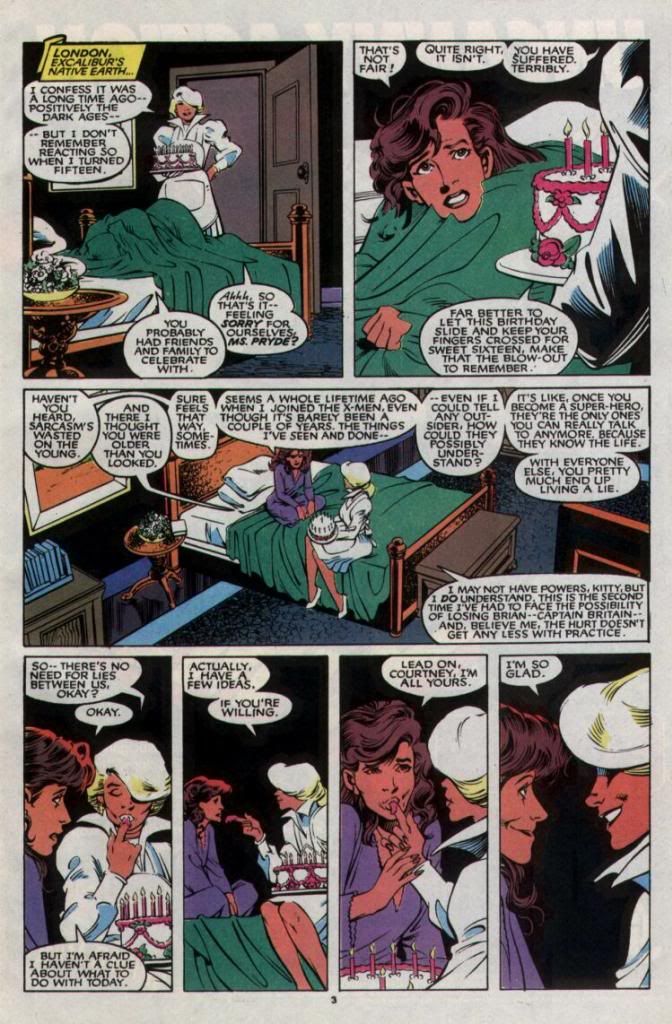 I actually sorta like X-men: Year One's take on Jean.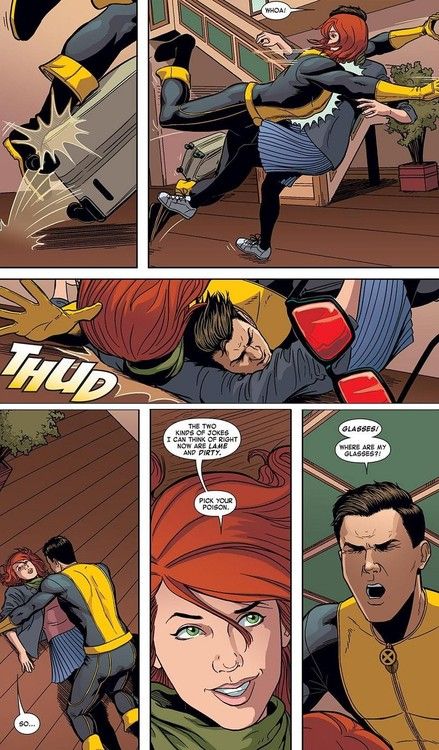 You remember how I said I wasn't including any of my stuff? Well,
I lied.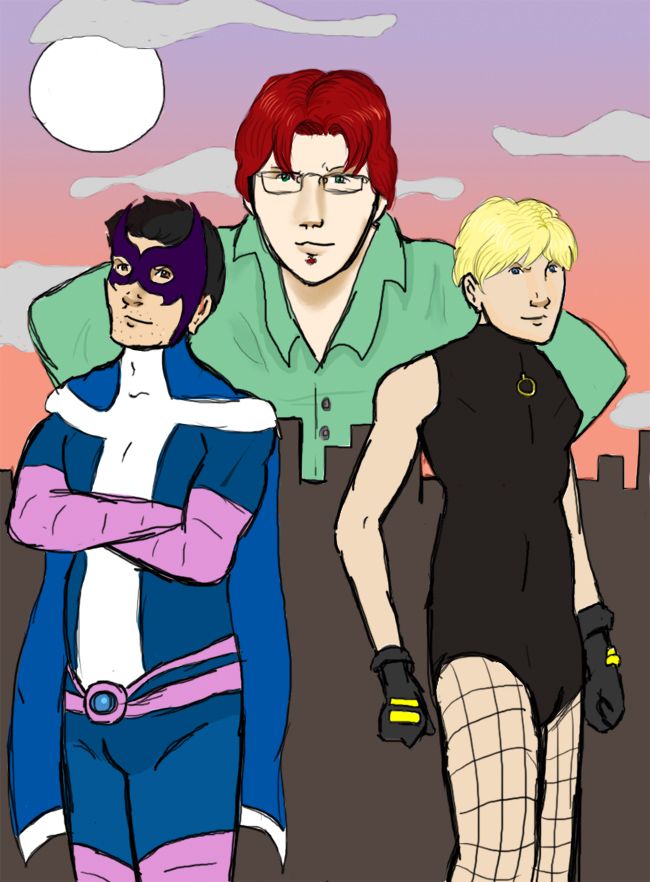 Rule 63 Birds of Prey. Gentlefolk, meet the one and only Bros of Prey. I might do a follow up piece starring Hunter in Huntress's other costume and also Power Boy. Maybe.
And last, but not least, the one marriage of Robin that didn't end with a priest exploding.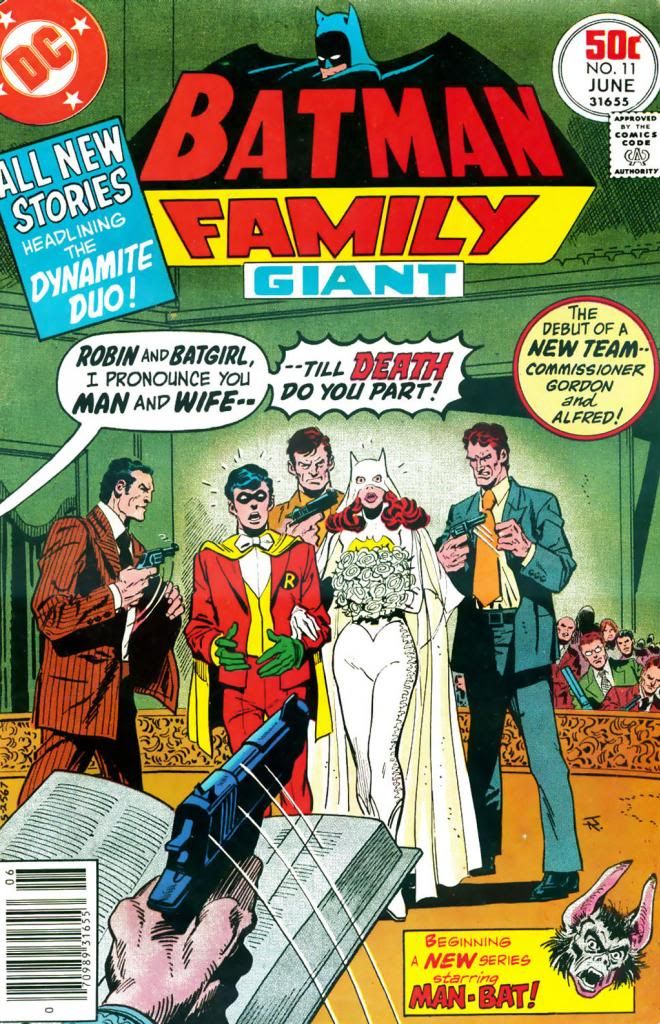 I'm kidding, there's got to be at least two weddings of Robin that didn't end with the priest exploding.
Plus, gloves aside, I sorta like the Robin suit. Which I think means I'm legally disqualified from buying clothing now, but whatever.
Until next time!