perletwo posting in

scans_daily
Interestingly, while Legion Lost is firing on almost all thrusters in the current issue, LOSH #13 is idling in low gear for a bit. It's a bridge issue between the Dominators mess of the past several issues and the next big thing, whatever it may be. Meanwhile, we get to see the Legionnaires going about their workaday business, some of which actually does involve mining. I bring you 4 pages of checking in with the troops.
"Why are we doing this exactly?" That's the first line of the ish, delivered by Chemical Kid, who's on a mission with Cosmic Boy and Element Lad. "Because it needs doing," is Cos' stoic reply. They're helping the Science Police catch some pirates who've been raiding ore mining ships of late. Newbie CK proves fairly useless and Element Lad gets a bit bunged up as a result, so Cos busts out the Michael Jordan-I'll-win-this-game-singlehanded moves.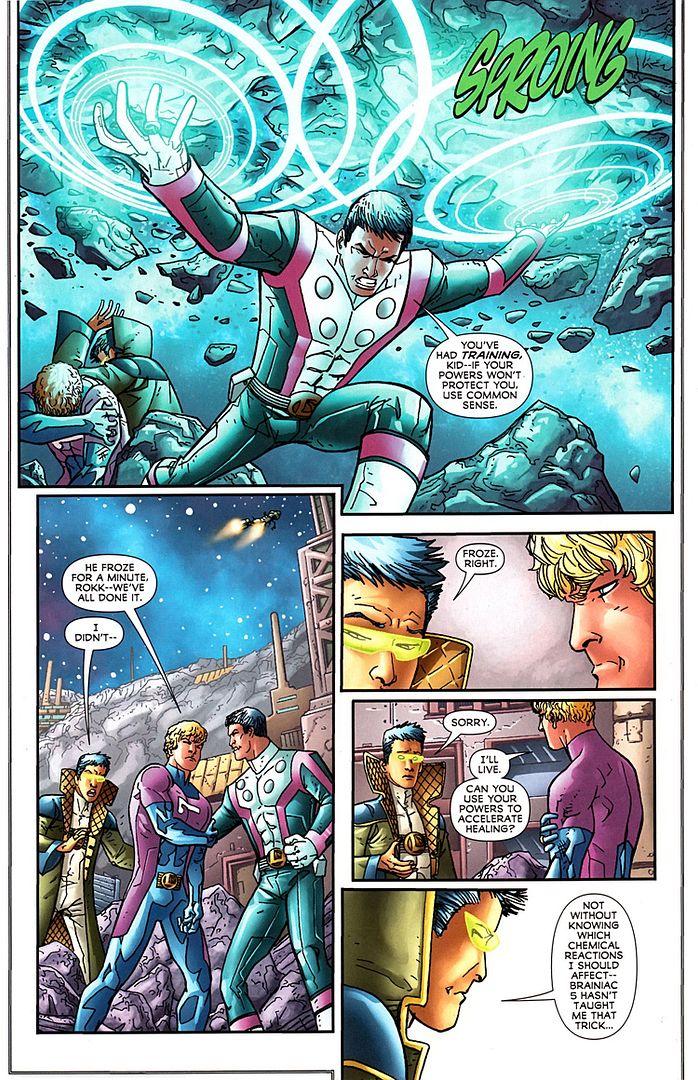 I so love that "SPROINGGGG!" is now Cos's official sound effect.
Meanwhile, back at HQ, Brainiac 5 is examining Comet Queen, who's in stasis, to find out why she
betrayed them.
"Because she's a flake" would get my vote, but a hovering Bouncing Boy and Duplicate Damsel aren't having any of that. DD complains about Brainy "imprisoning" Grava, and storms out for an odd little confrontation with Dream Girl, who accuses her of having wanted Nura out of the Legion since day one. Uhhhh... okaaaay? Anyhoo, we learn nothing except that the Grava problem is being worked.
Elsewhere, erstwhile leader Mon-El is checking in with other away teams, and we get to see some old familiar faces, however briefly. I note with interest that Glorith doesn't appear to have a membership icon of her own yet (see the top of the viewscreen she's on) - how's that for a ringing vote of confidence?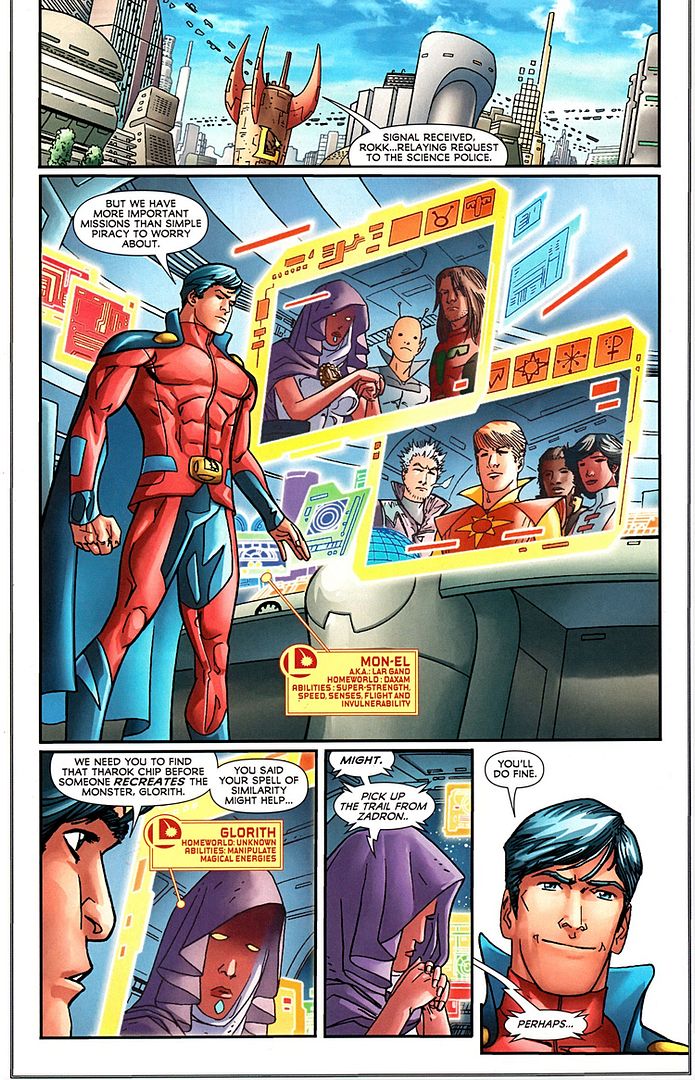 Back at the mining ship, Cosmic Boy is trying to fight the pirates. But he finds that they include three piratical Braalians who share his magnetic powers and triple-team him. With Element Lad holding his hand, Hadru is doing somewhat better, but then! -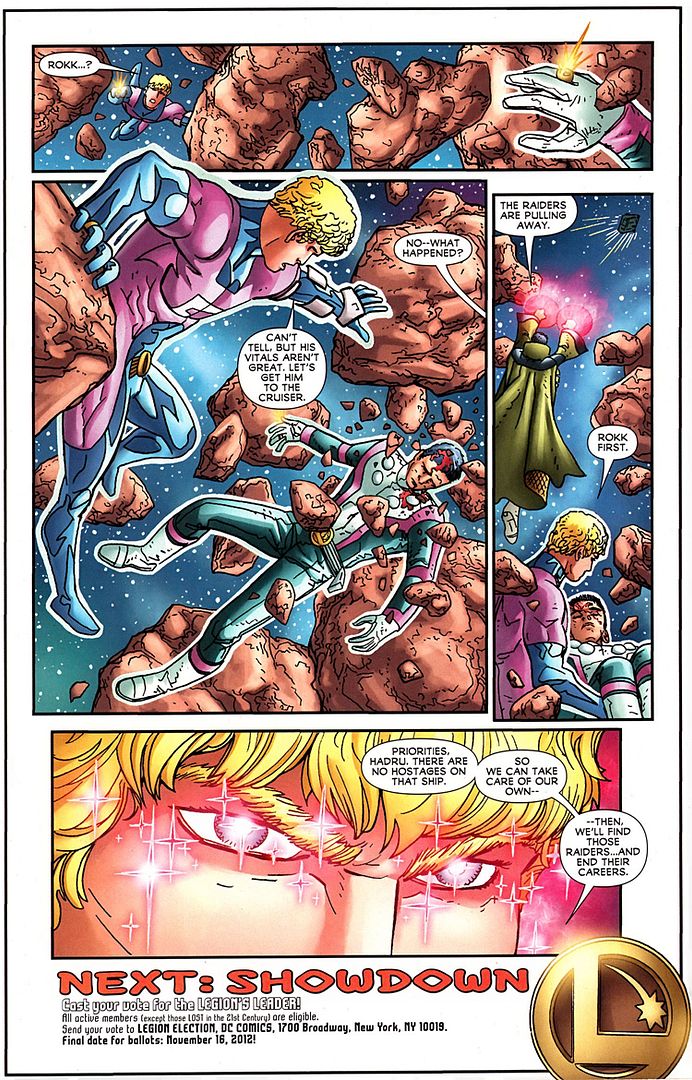 So there you go. Remember, kids, Legion elections coming up, cast your vote for leader by Nov. 16!
ETA: We've maxed out on tags already, really? I gotta whole slew of newbie Legionnaires to tag here!