blackruzsa posting in

scans_daily
More of this.
Chester 5000 XYV by Jess Fink
, "Isabelle and George", a flashback arc.
We last left Isabelle depressed from a meeting with her old caretaker.
George cheers her up with some wild dancing... and other things. Next morning...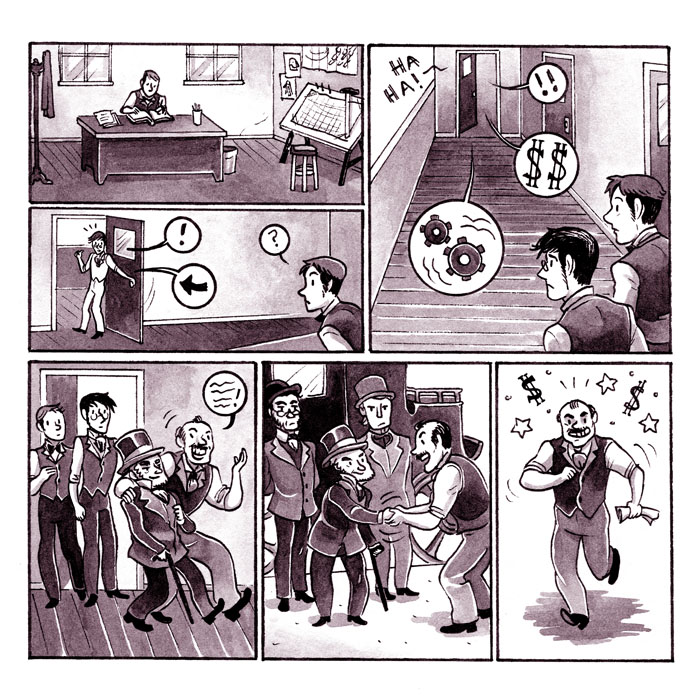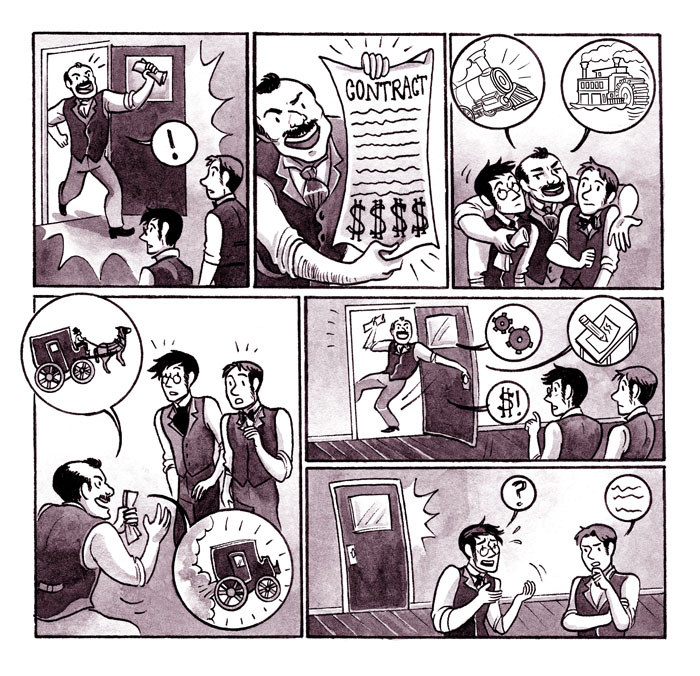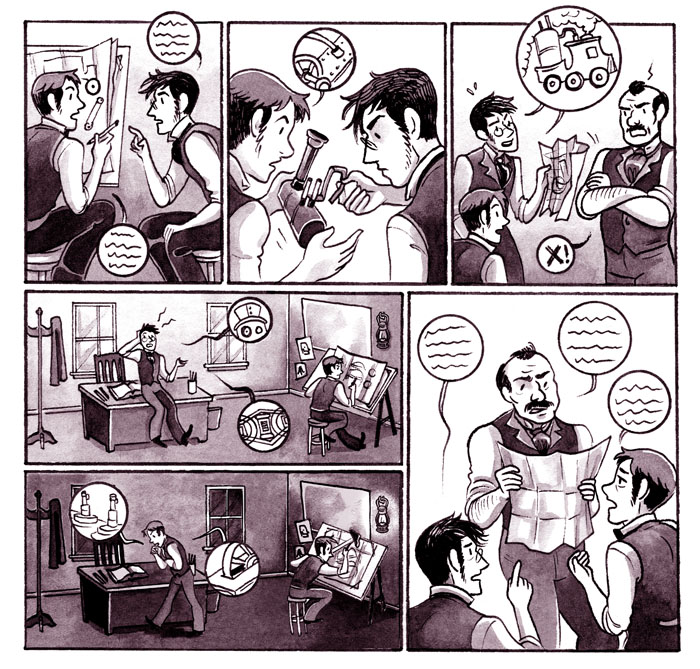 They both become increasingly exhausted over the days (there's a scene here with Robert and Priscilla which you an probably go look at on site).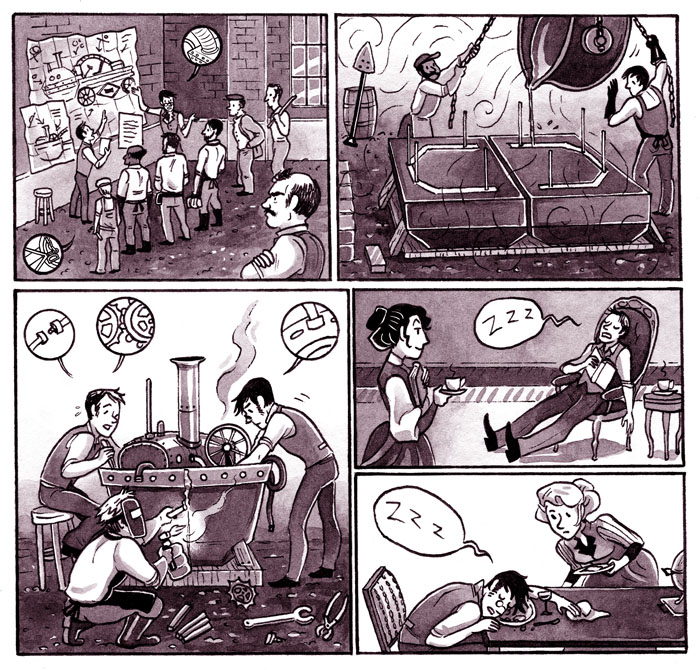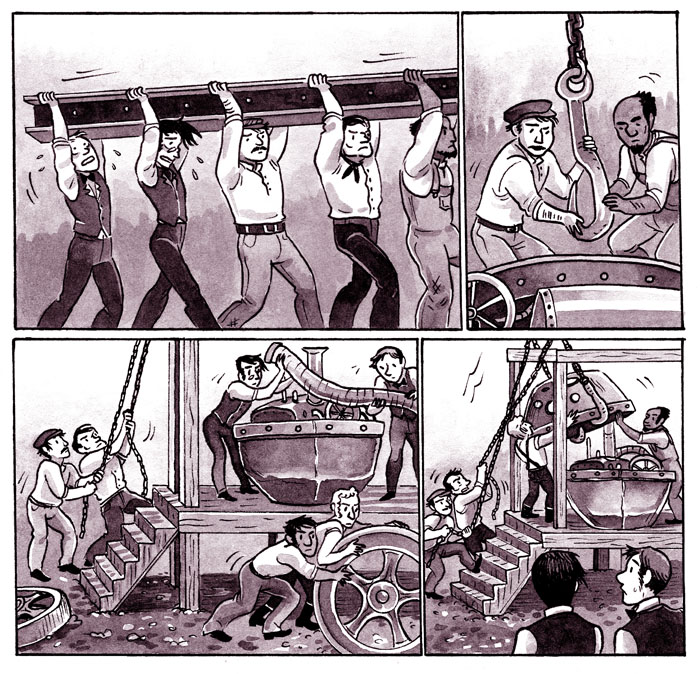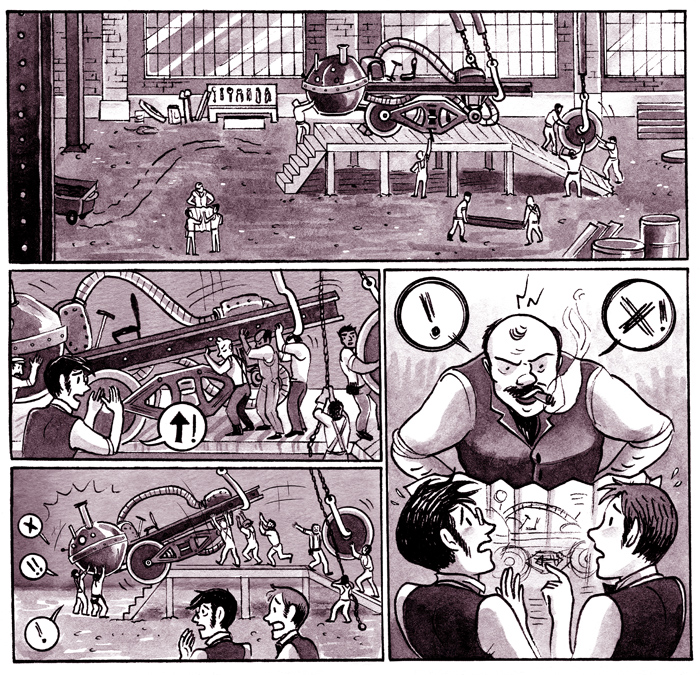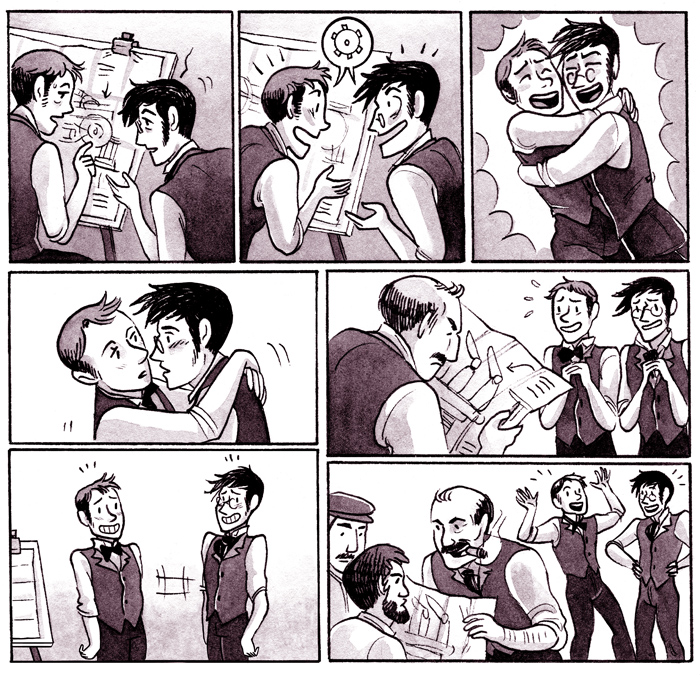 And sometimes there are these thingies: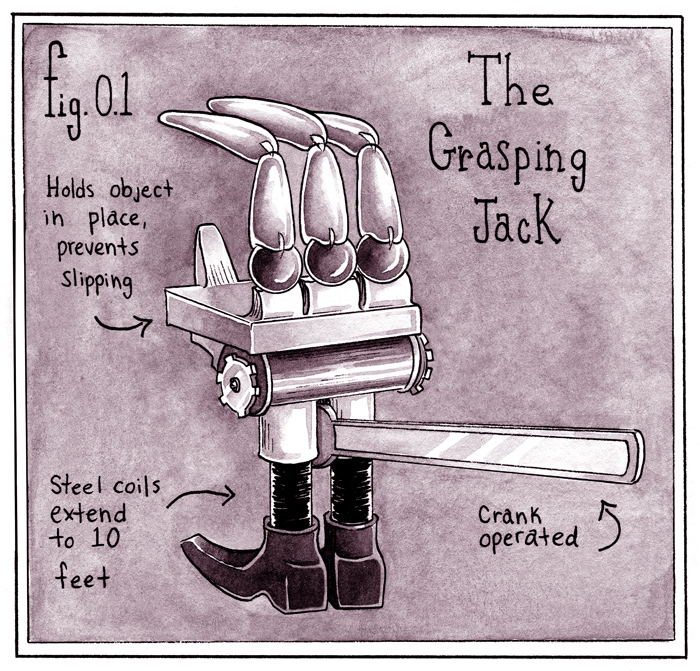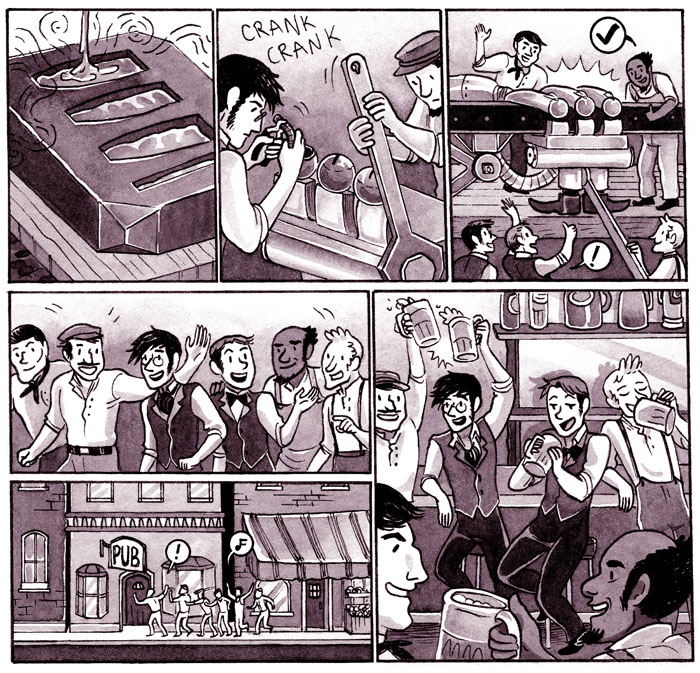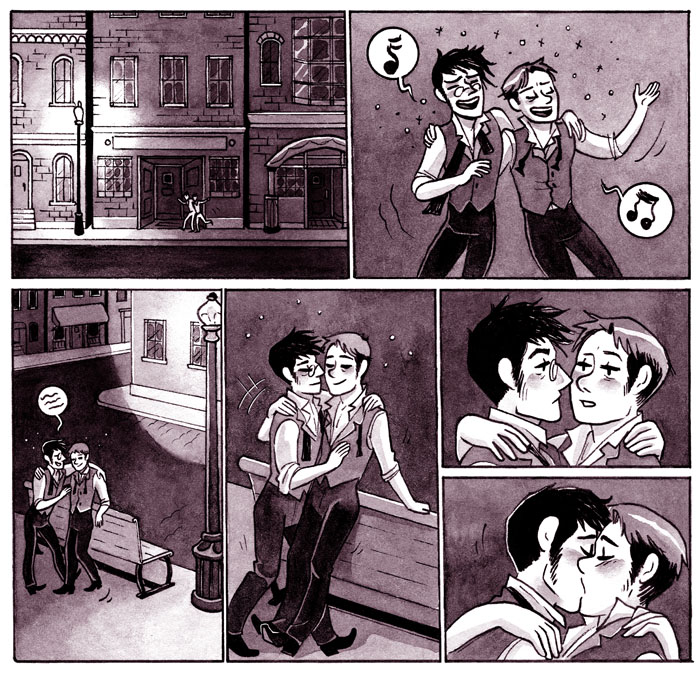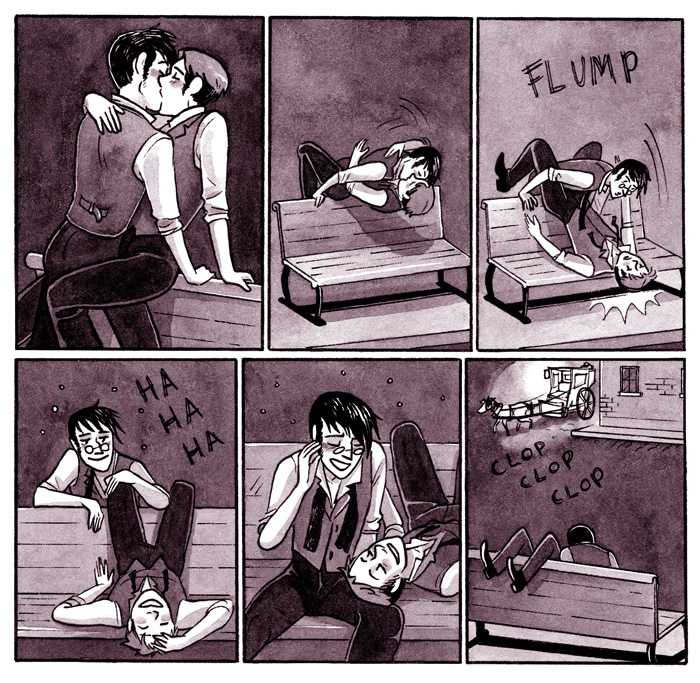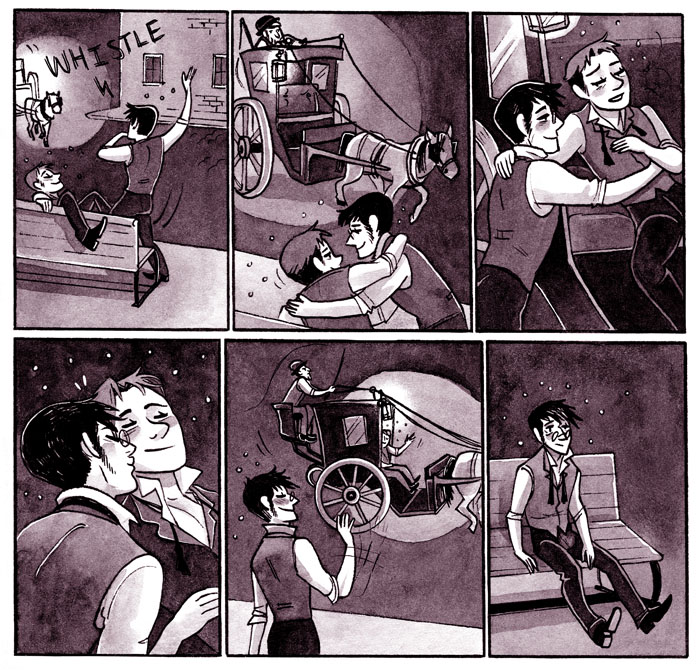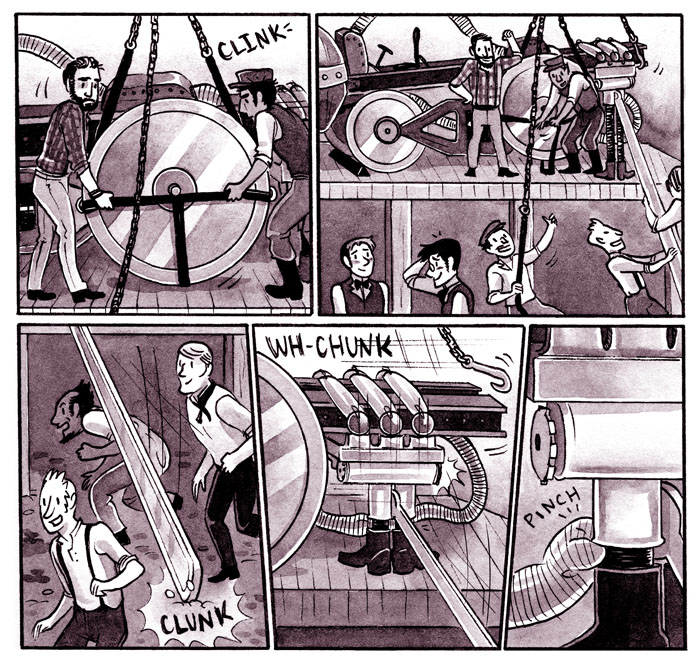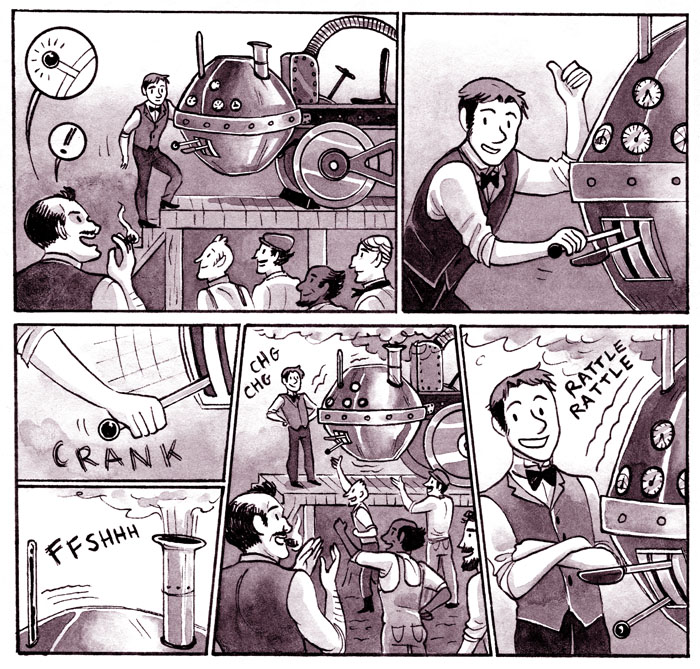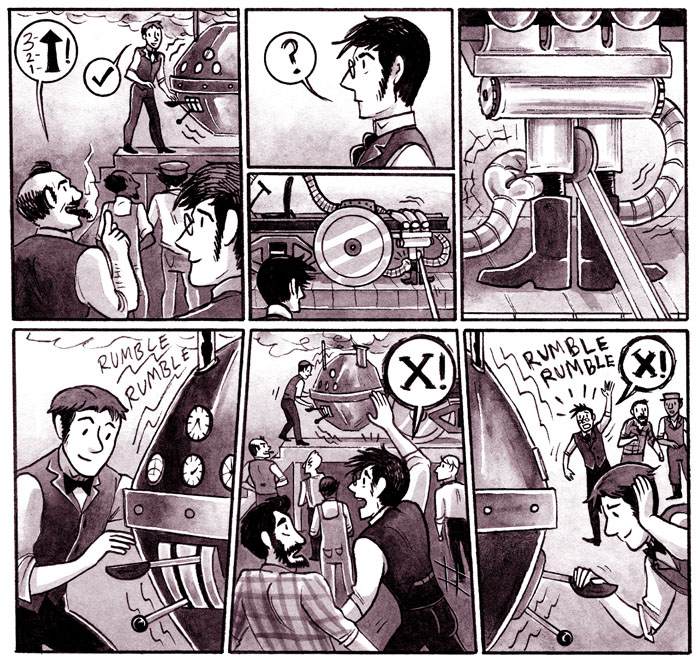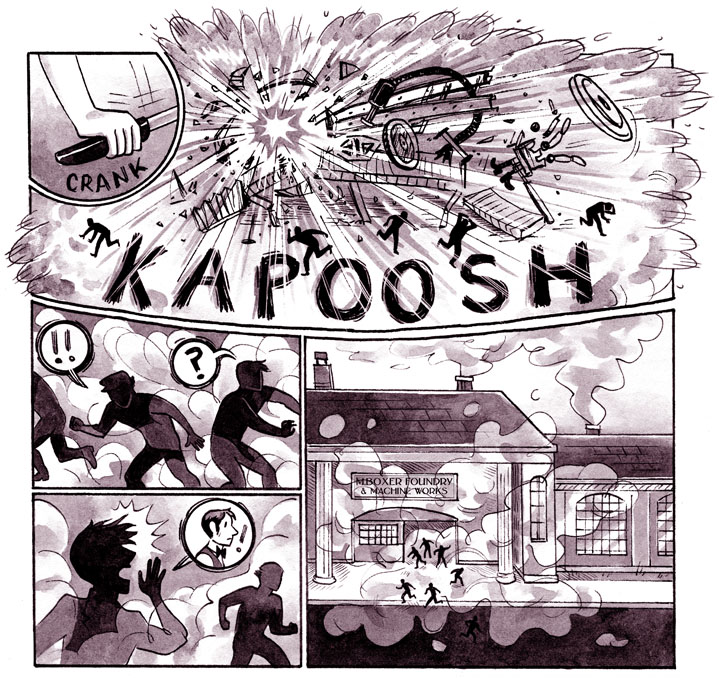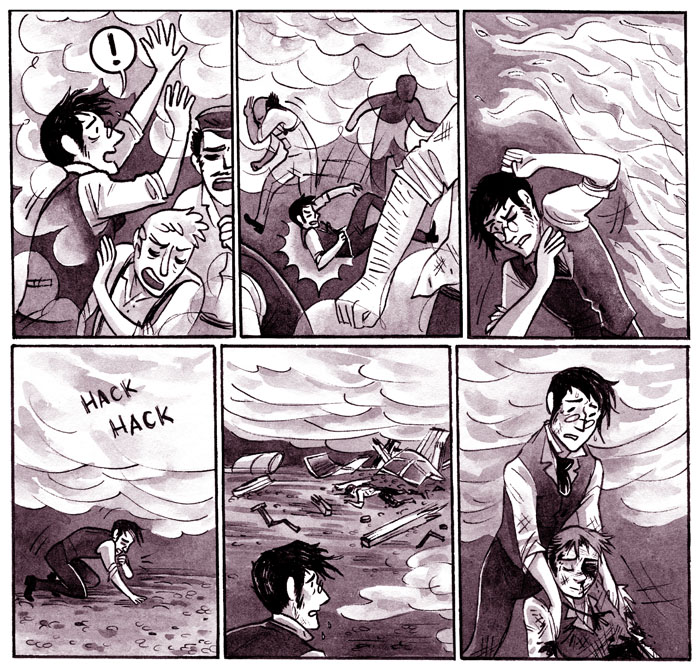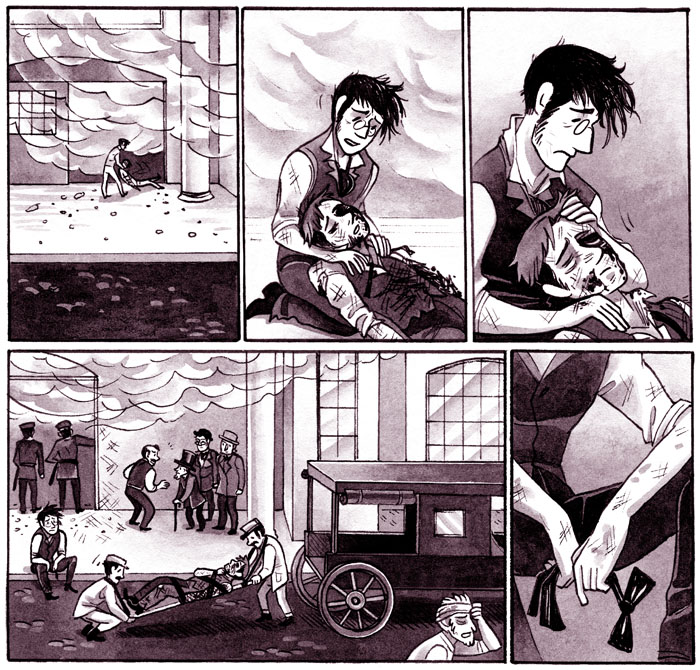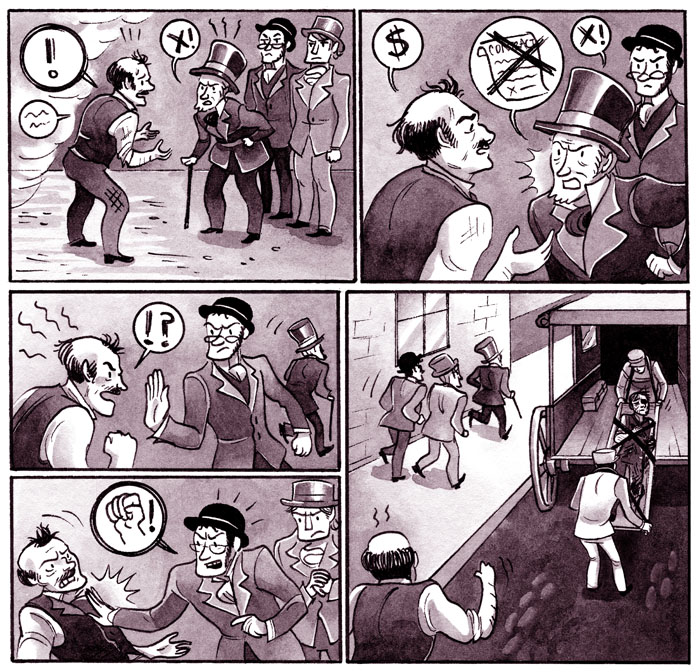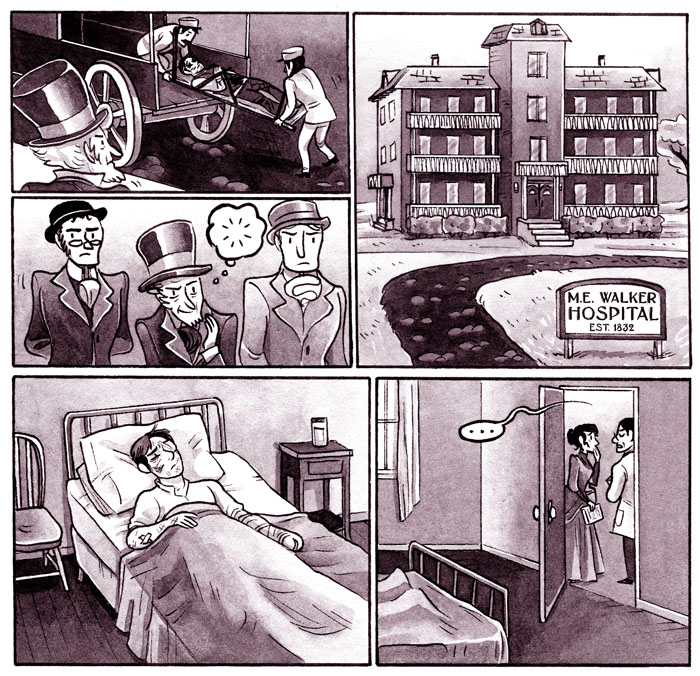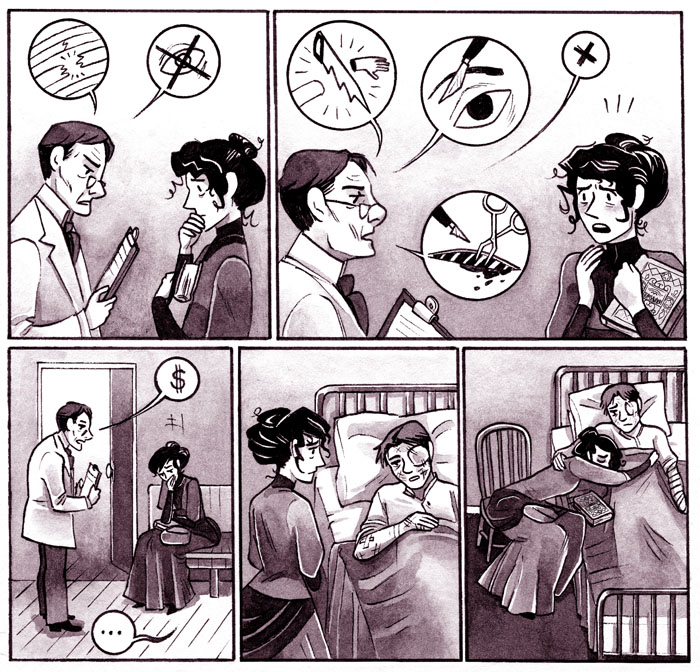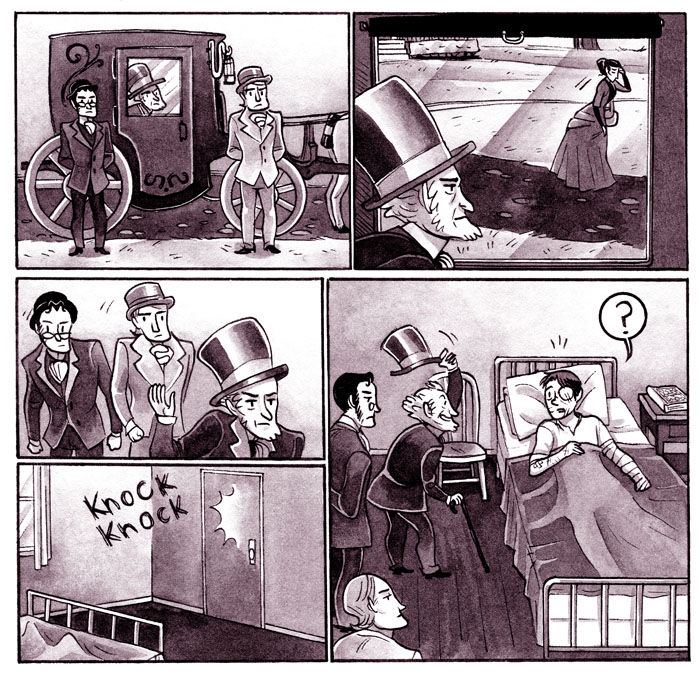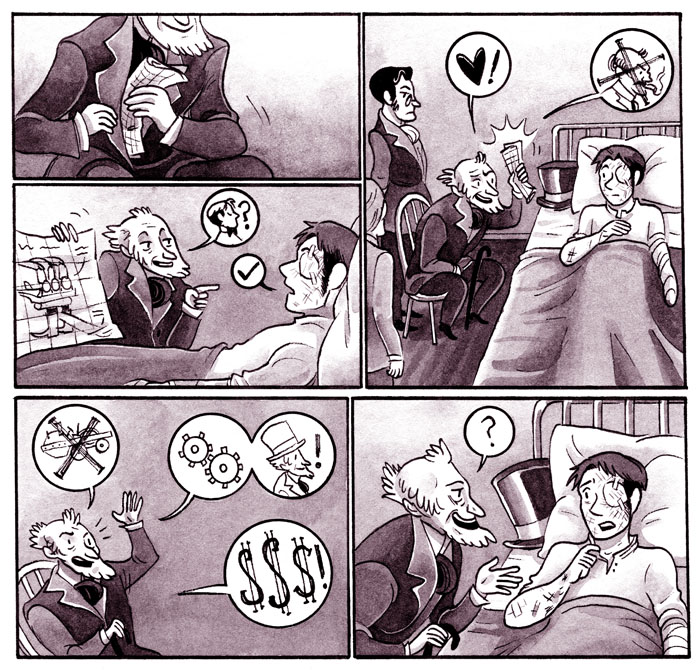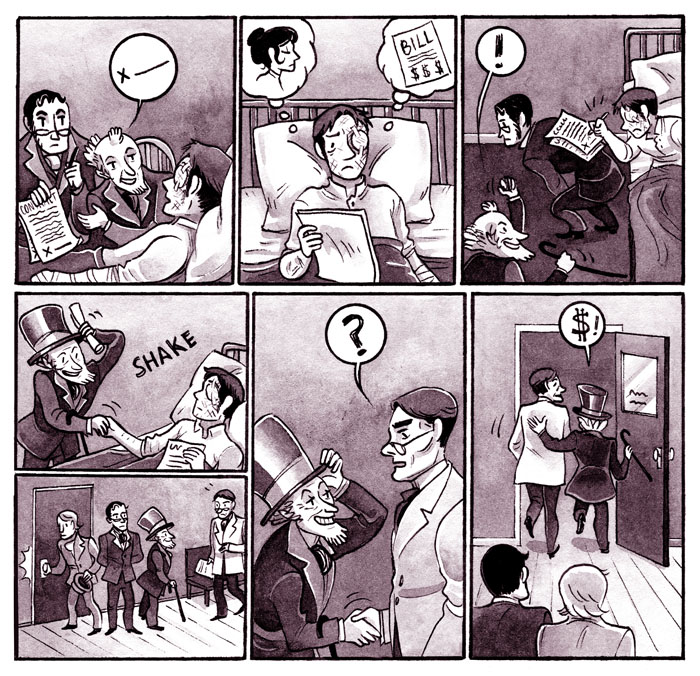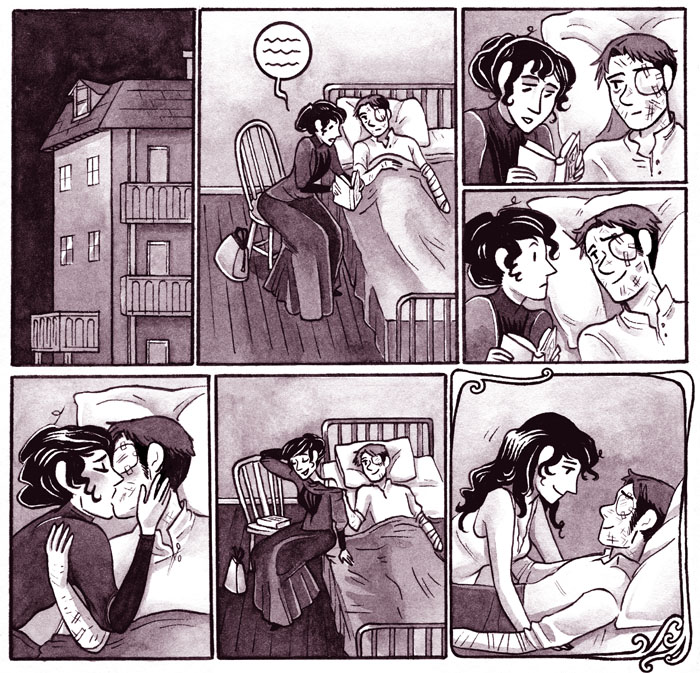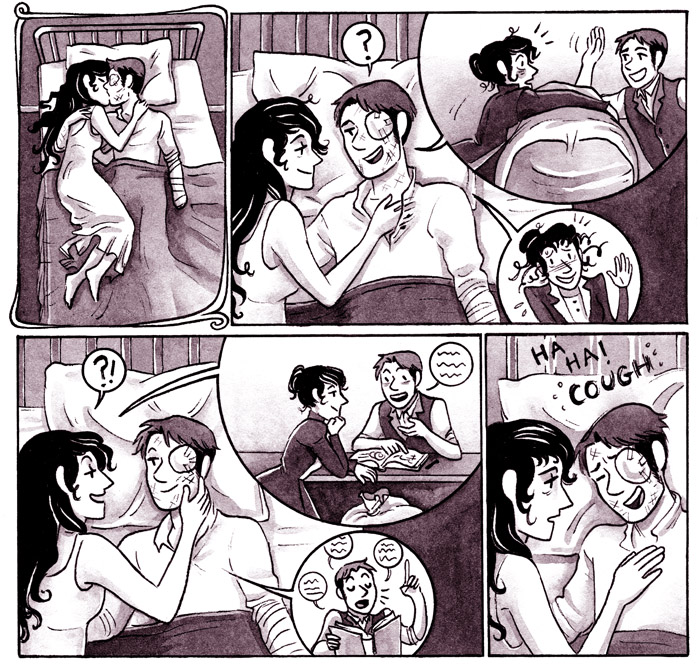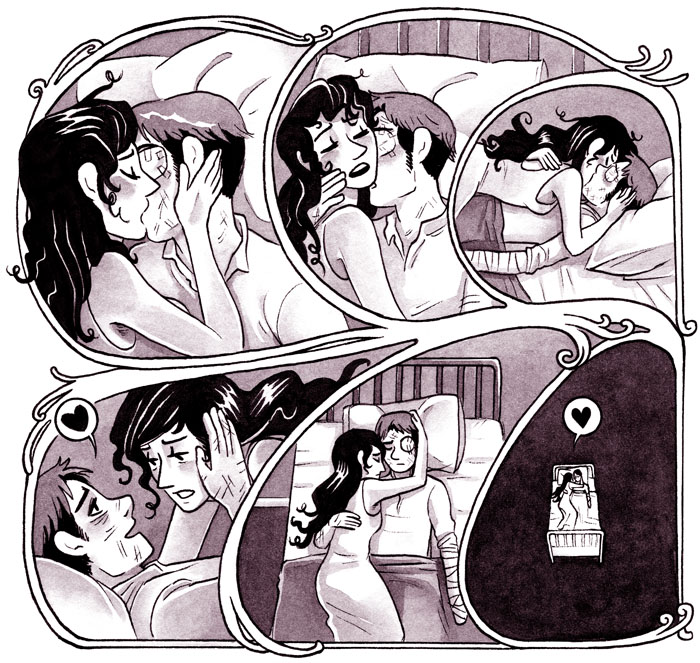 Sadness.