mistygeek posting in

scans_daily
I am not a Lt. Drake of the U.S. Naval Intelligence fan. His stories have nice random things like people sewn inside of fish (not seen here), but mostly he is just proven to be annoying. Still I thought something could be found in this.
There is a lot of wrong here.
From Mystery Men Comics #13
ZOMG CLONES
Klaus Nordling, using the pen name F. Klaus here, is famous for creating Lady Luck and Marvel's Thin Man. He wrote the the stories from issues #1 till it stopped running.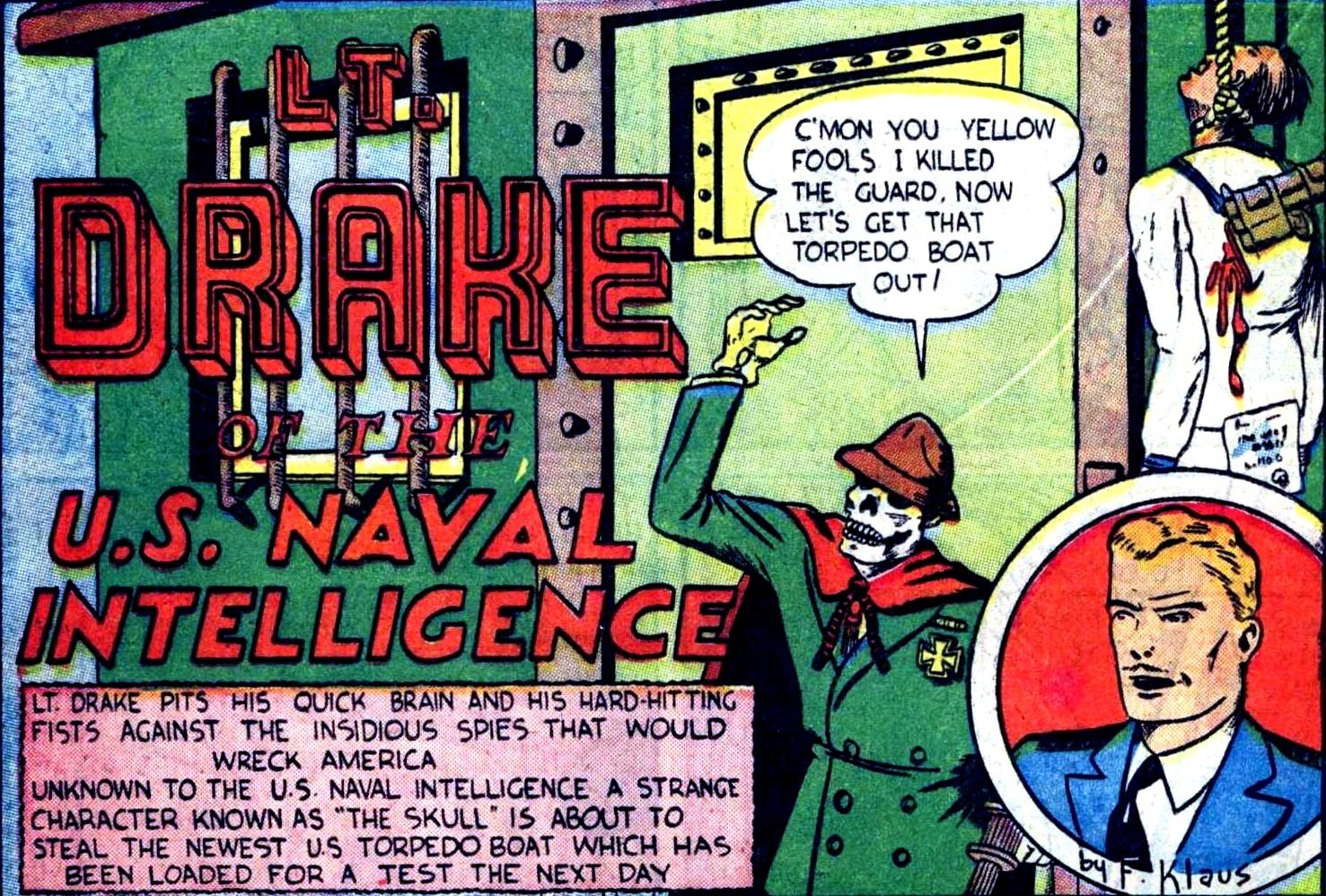 Read more at the links below
Mystery Men #12 (July 1940)"The Stuffed Fish Smugglers"