perletwo posting in

scans_daily
- especially if, like me, you haven't been reading other DCnU titles like Ravagers or Superboy. Four pages each from LL #14 and #15, out this week. I didn't post any of last month's ish at the time because I couldn't figure out where to even begin summarizing this hot mess. Oh, multi-team context-free melee issues, how I haven't missed you in this title! But oh yes, IT IS ON.
When last we left our Losties, they picked up the homing signal of a Time Bubble and sped to Arizona, thinking they were saved. But out stepped Science Police captain (and secret Echo spymaster) Nathaniel Adym, who told them they had to stop a breakpoint in the time stream from forming and wiping out their entire timeline's existence. This would be Cosmic Butcher Daggor and his pet dragon, who've already fought Wildfire once, and raises an android army from out of nowhere to protect his world-borer. So Adym stealthily calls in reinforcements.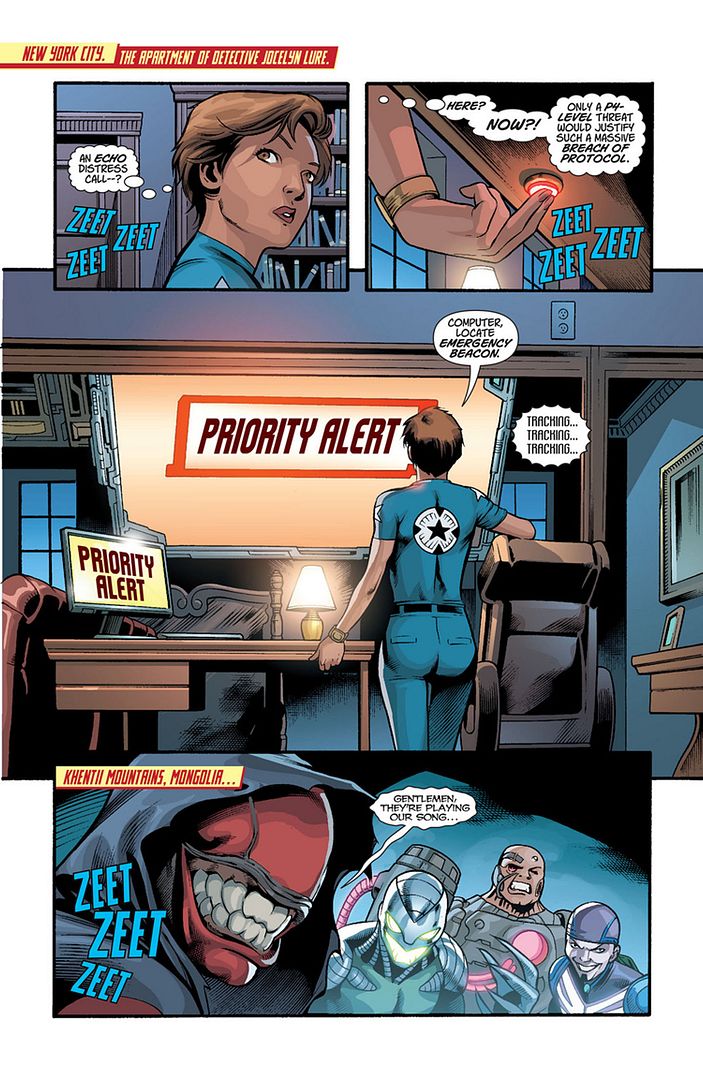 I assume from later pages that this is supposed to be a Dramatic Reveal...? And yes, that is Harvest, the Big Bad of the Culling
hot mess
storyline and his Tragically 1990s team of minions. They appear in Arizona and offer a temporary allegiance to the Losties and Adym against Daggor.
Lure goes and drags Superboy into the fray, with the Ravagers (or just some of them, I dunno?) hot on their heels.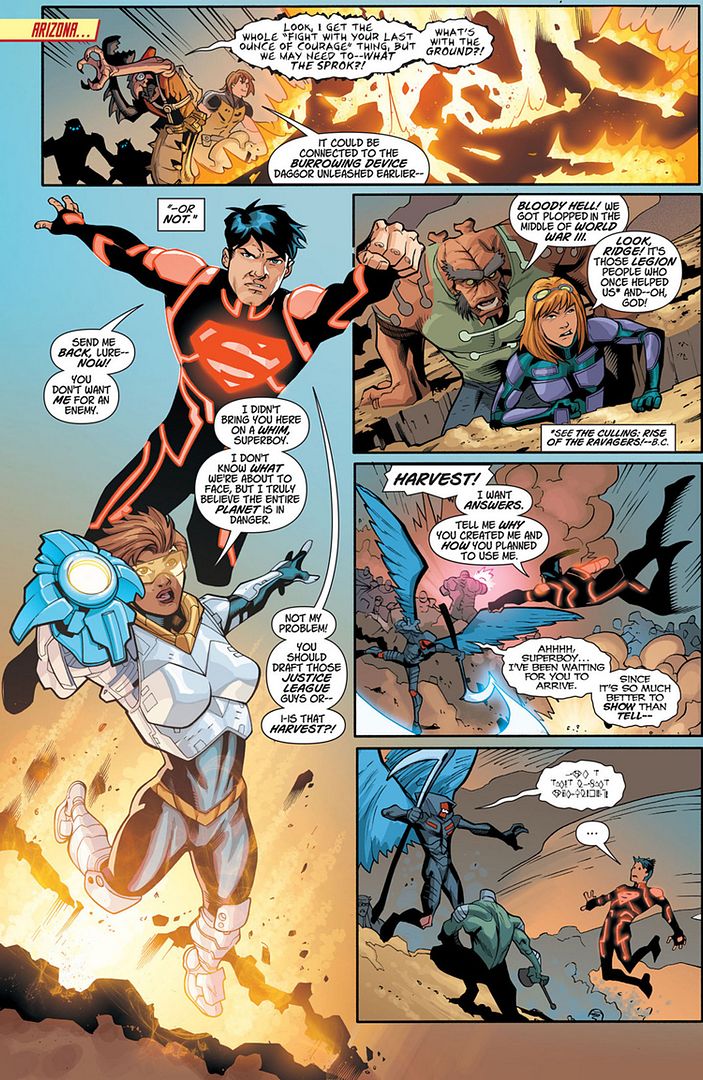 That bit of Kryptonian (anyone got a Rosetta Stone on 'em?) turns Kon into an Unstoppable Homicidal Kryptonian Zombie who spends the next issue and a half yelling "KILL! MAIM! DESTROY!" and lashing out wildly at
everyone
on the battlefield.
Which takes us up to #15, where Wildfire takes to space to confront Daggor directly, with Psykill providing backup.
And so saying, he blows the sprock out of Wildfire's containment suit in a lovely bright gold two-page spread, complete with inset reaction shots of his teammates, which I do not have room enough in a new-issue post to give you here.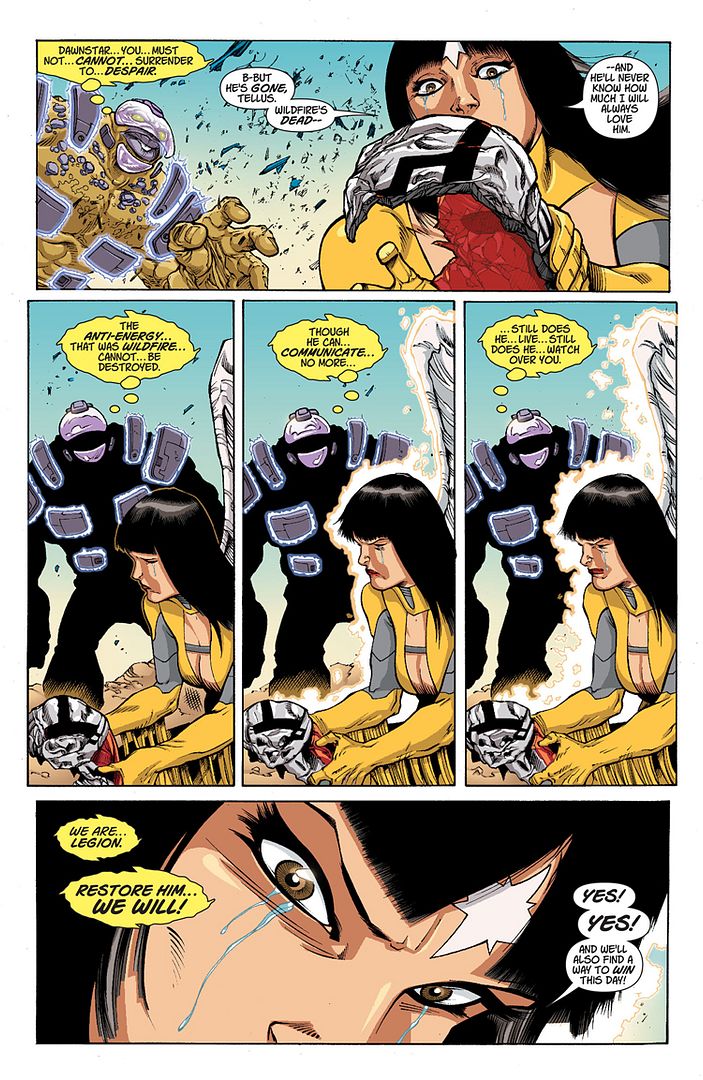 This also fulfills part of the historical treasure hunt
Adym shared with secret Echo agent Yera
in the flashbacks in #13.
Tyroc refuses to be party to Adym's hail-mary pass. Adym orders Lure and Yera to back him up, incidentally outing them as secret Echo agents in the process, and they both respectfully tell him to get stuffed.
Unfortunately, Harvest thinks it's a dandy plan, and knocks them all out so he can throw the hail mary himself. "WE will happily sacrifice MILLIONS to save untold QUINTILLIONS. - How's that for a
game changer
?"
Next issue: Please Join Our Lost Legionnaires For Their .... LAST STAND!