auggie18 posting in

scans_daily
Man, he must go through that stuff by the bucketload.
Wolverine better not be doing that with any of his other students.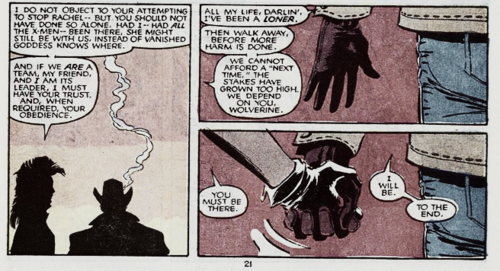 A little bit of follow-up to the whole Rachel thing.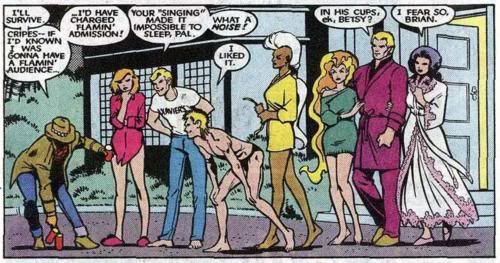 Not really a Storm/Wolverine moment, but I wanted to include it anyway. Honestly, this is one of my favorite incarnations of the X-Men. There was really good team chemistry here.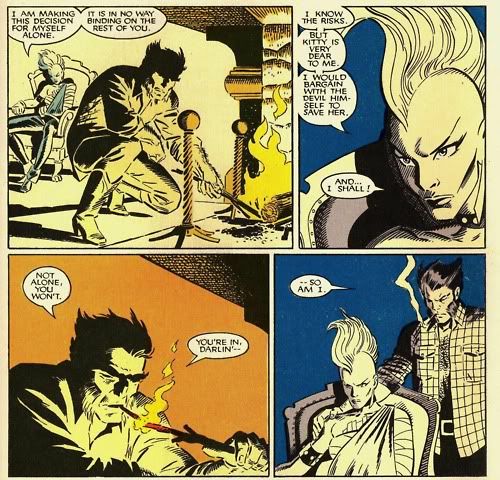 Pretty sure this is from the X-Men/Fantastic Four crossover, in which the X-Men go to Doctor Doom to get his help fixing Kitty after her injuries during the Mutant Massacre. Man, people tend to go to Dr Doom with their problems a lot.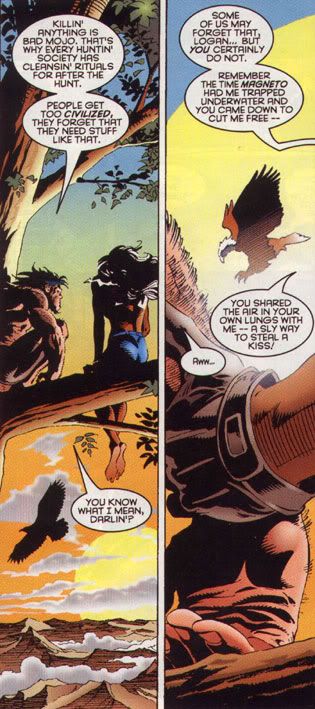 Aw.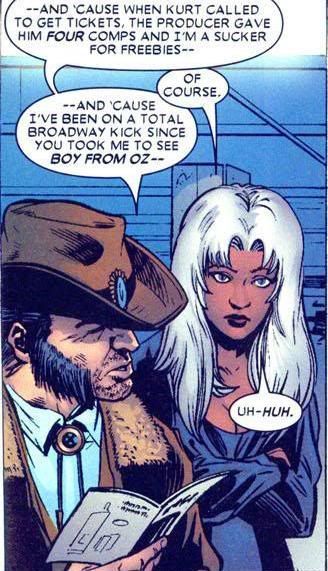 Oh Storm. That hair. It does not look good.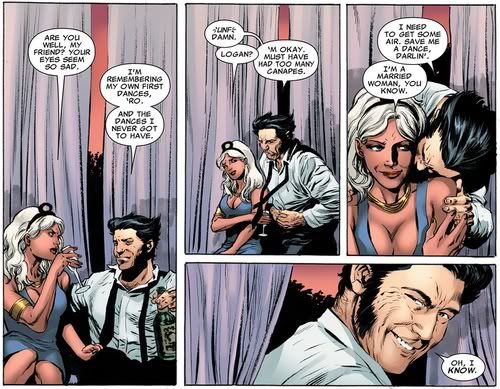 I'm a married woman, you know.
Well, for now.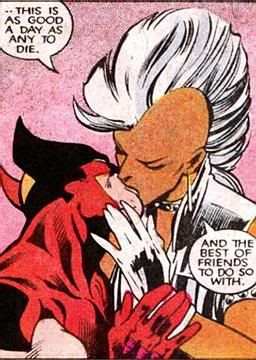 This sorta feels like their "iconic kiss." Also, much love for the height difference.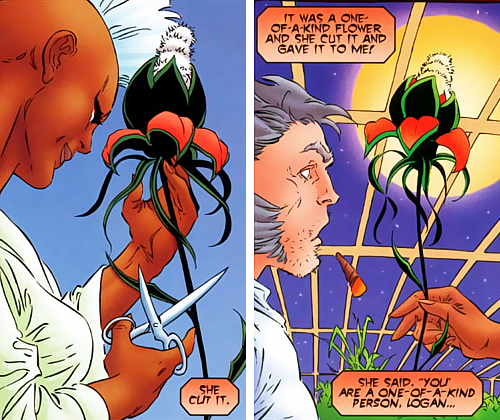 D'aw...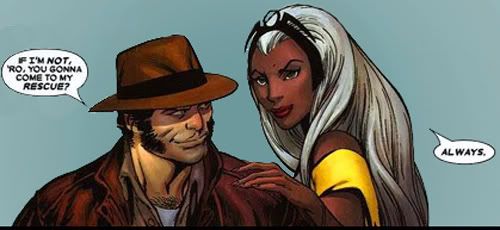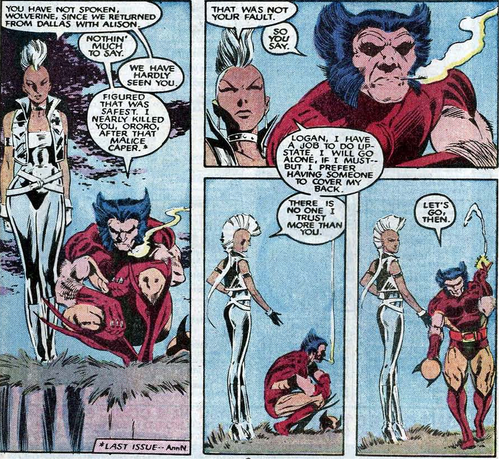 Careful, Logan. Only you can prevent forest fires.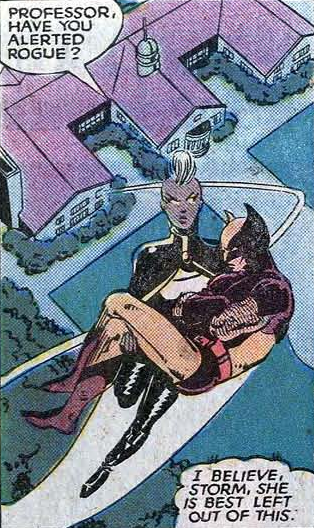 Ha, I just love the expression on his face here.
Honestly, I'm a little torn on the Storm/Wolverine relationship. On one hand, they're got some real chemistry and a great bank and forth. On the other hand, they work really well as friends and it's nice to see a solid platonic friendship between a man and a woman.