zapbiffpow posting in

scans_daily
Another New Guardian dies, Arsenal makes a prediction, and a face from the past (the
dead
past) greets Sinestro! Make your bets before clicking on the cut in this week's round-up:
Green Lantern: New Guardians #16:
Recap:
Kyle's on his last ring lesson, Violet/Love, as the Star Sapphires probe him for those times when love shined most throughout his life. I loved this memory, from better days at Oa: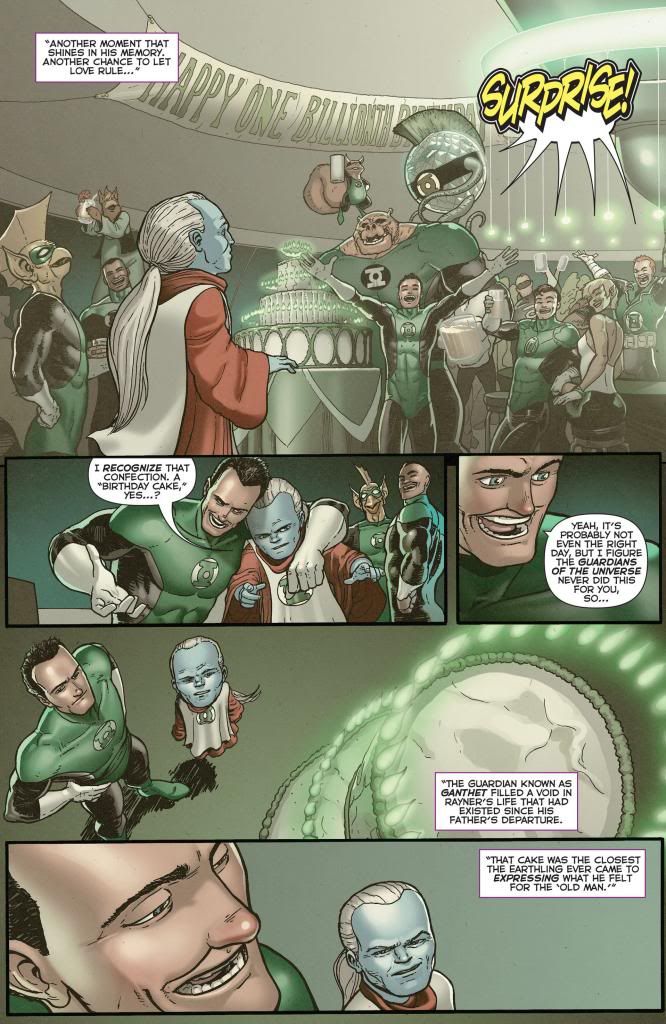 "What is cake? Lantern Rayner, teach me of cake." Also, Arisia and G'nort still appear to be canon.
The Story: On the doorstep to unleashing Kyle Rayner's untapped emotional power, another of the New Guardians dies. Which also happens to be Kyle Rayner.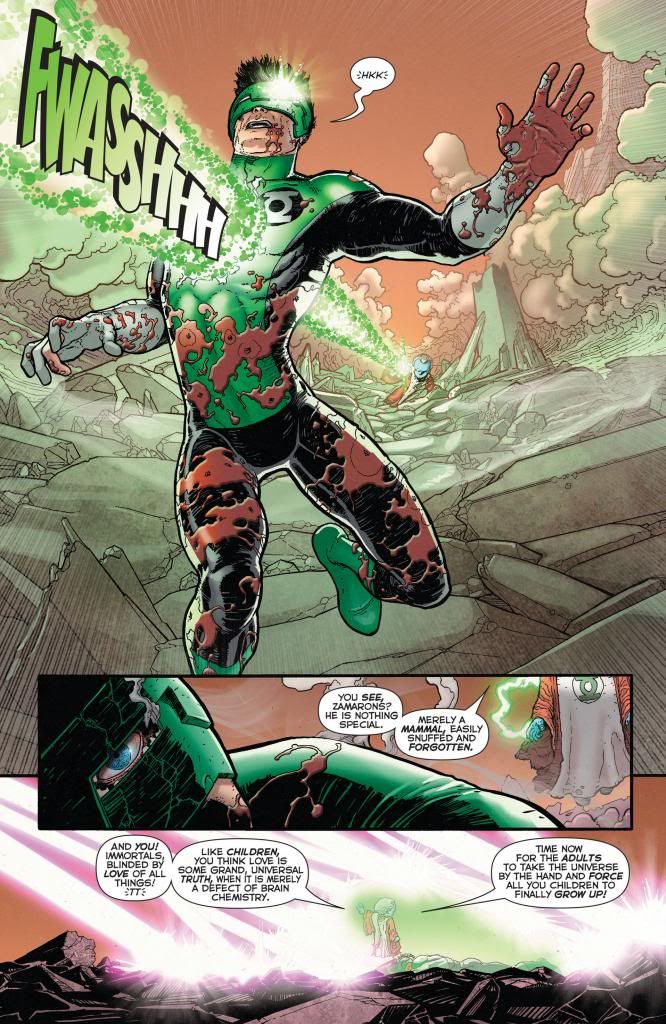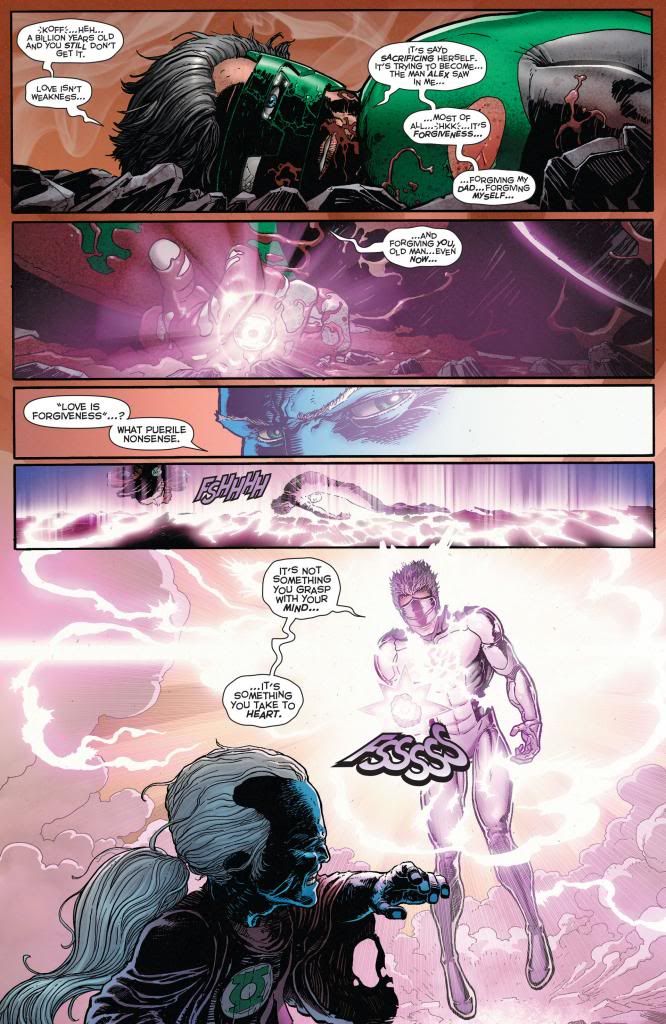 And at long last, all colors of Kyle's spectrum bow in unison to the superiority of White Lantern Kyle's chromium bulge.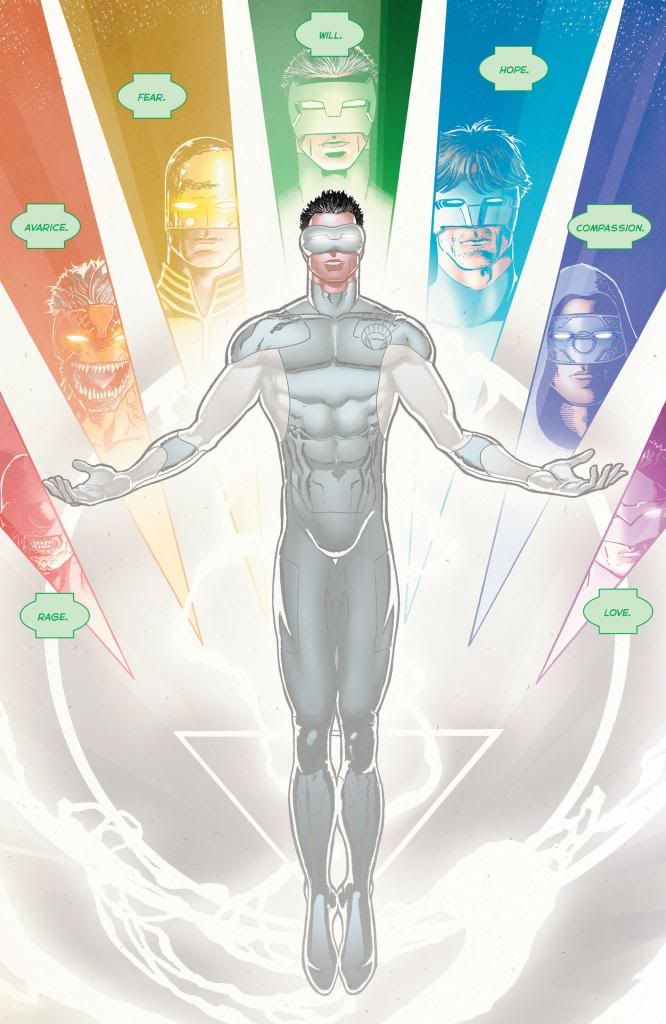 This feels like an energy-saving, streamlined version of the one from two issues in.
The story's great, and the light show from Kyle's rings are easily the best moments of the art, but the face (especially the smiling ones) get real creepy at times.
Still, I'm real glad to see our guy Kyle graduate from Intermediate (or is it Advanced? I'm not sure if he's the GL with the most diverse resume; I think it's Guy) Ring-Slinging.
Red Hood and the Outlaws #16:Recap:
With both their team leaders gone, the Teen Titans and the Outlaws struggle to cure a mob of Jokerized tenement occupants. Arsenal sends out the Titans to find the cure while he and Bunker hold the villains off.
Whoa, trucker hat diss out of nowhere!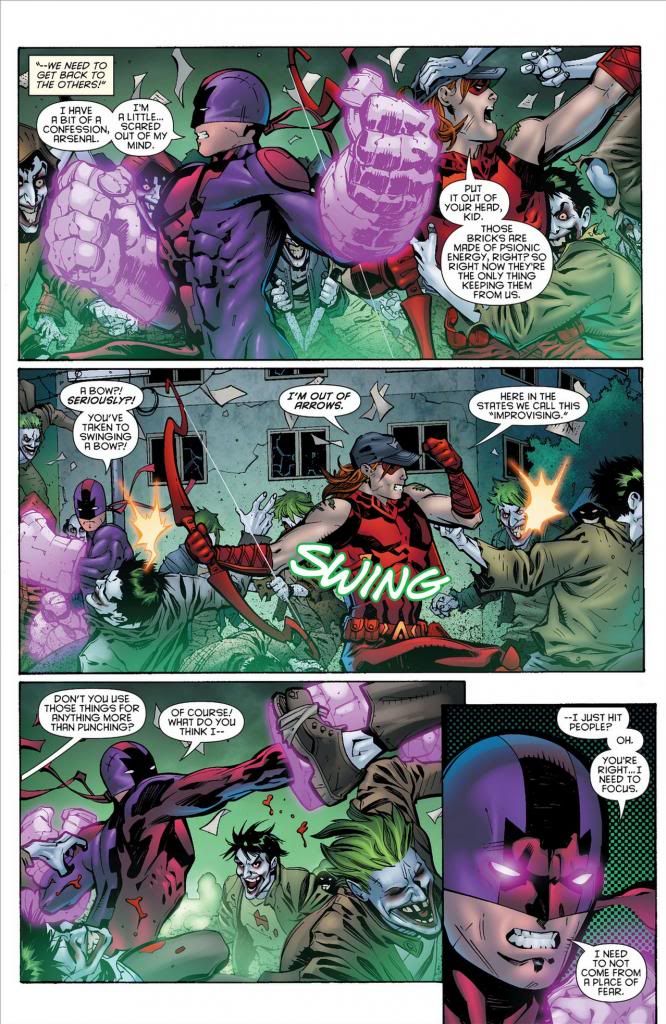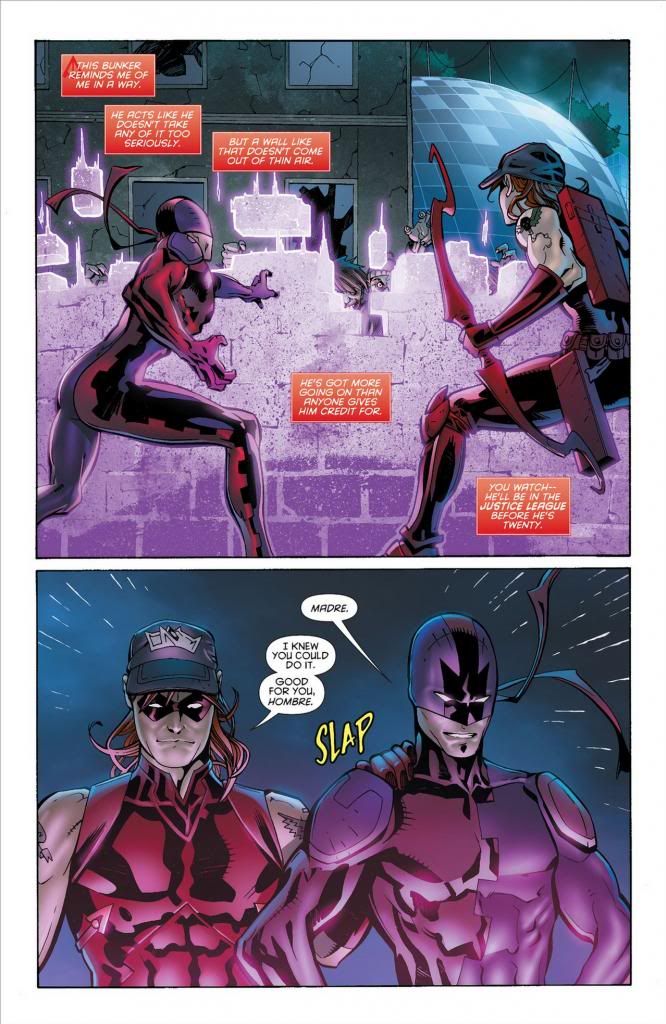 I'd rather see him in an improved Justice League International, not the New 52 one. Or at the least the
Generation Lost
JLI.
Still, it's a nice vote of confidence on Arsenal's part, and I love that he even thought of such a thing.
This issue's all about Roy, and it's all how much he's moved on from his past as a junkie, and it works, at least in showing that part.
Oh, this issue's got cameos from:
Killer Croc
(they're really building him up as more than a mindless thug);
Hugo Strange
in a book signing (still rocking those sideburns), and a more recognizable
Deathstroke
, who's seen gleefully making plans to target the Outlaws.
Green Lantern #16:Recap:
Simon Baz proves his innocence to the Feds, and after escaping the JL and taking down a platoon of the Third Army, is summoned by Green Lantern Bd'g (the squirrel guy) to help gather the four 2814 Lanterns.
After mistakenly understanding that the ring can do anything, Baz makes a stop at his best friend's hospital bed to try and snap him out of the coma. Despite B'dg warning him that rings don't work that way, he succeeds: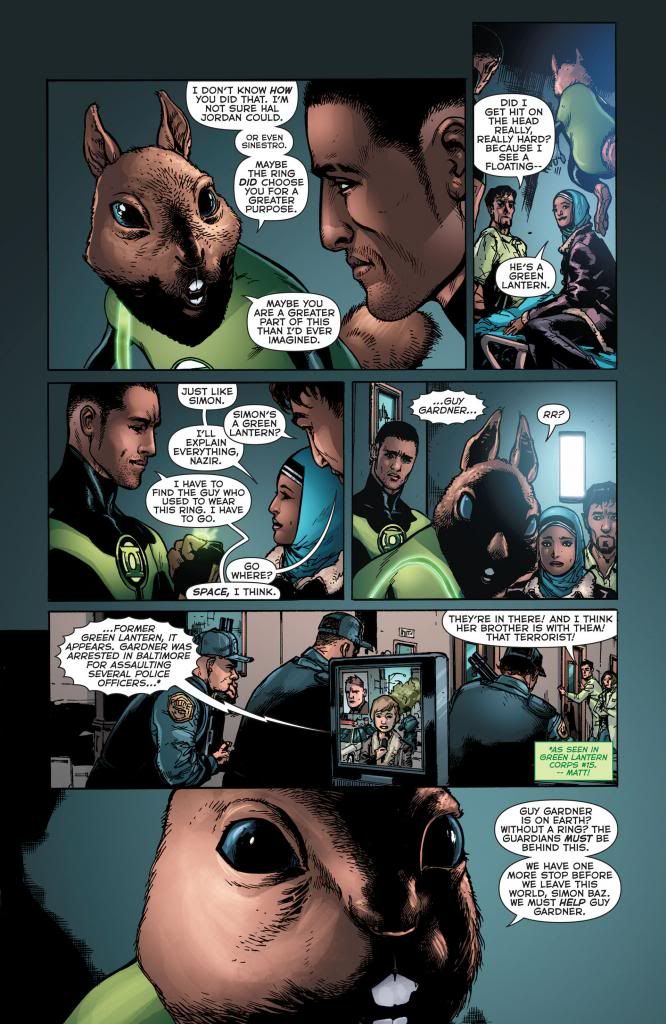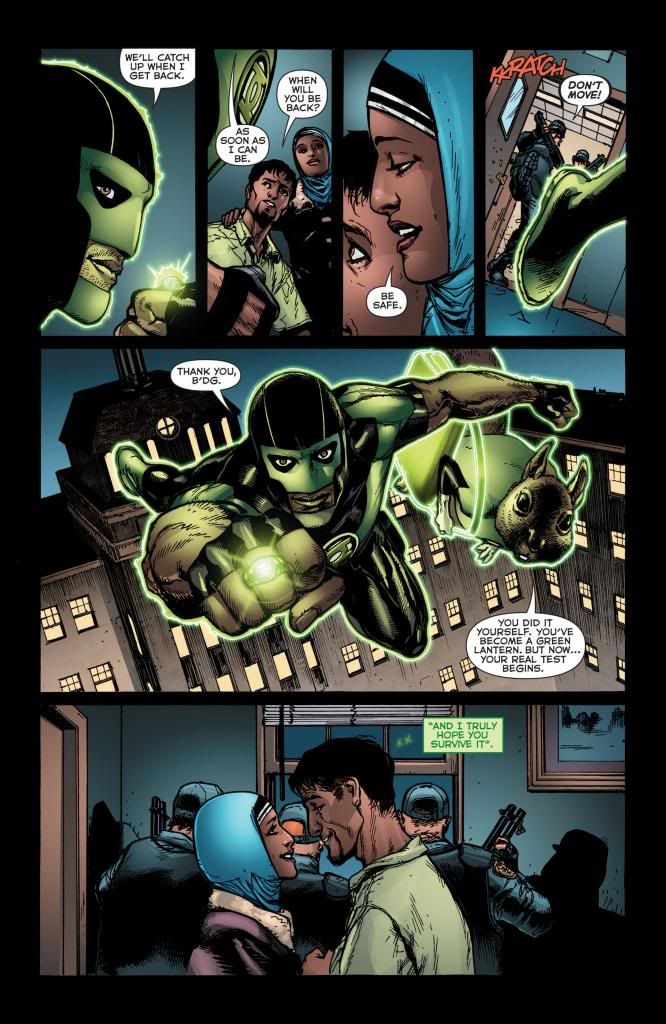 The identity of the cloaked dead guy inside Black Hand's ring is revealed: