perletwo posting in

scans_daily
Since it's a) come up in the comments to my Teen Titans post below and b) doesn't seem to have been posted from before if the tags are to be believed, here are four pages from Phantom Stranger #1, in which PS "helps" on-the-run escapee from Hell Rachel Roth.
The issue opens with the Stranger spooking a little boy playing soccer; the ball strays into the road and Billy goes chasing after it, with all too predictable results.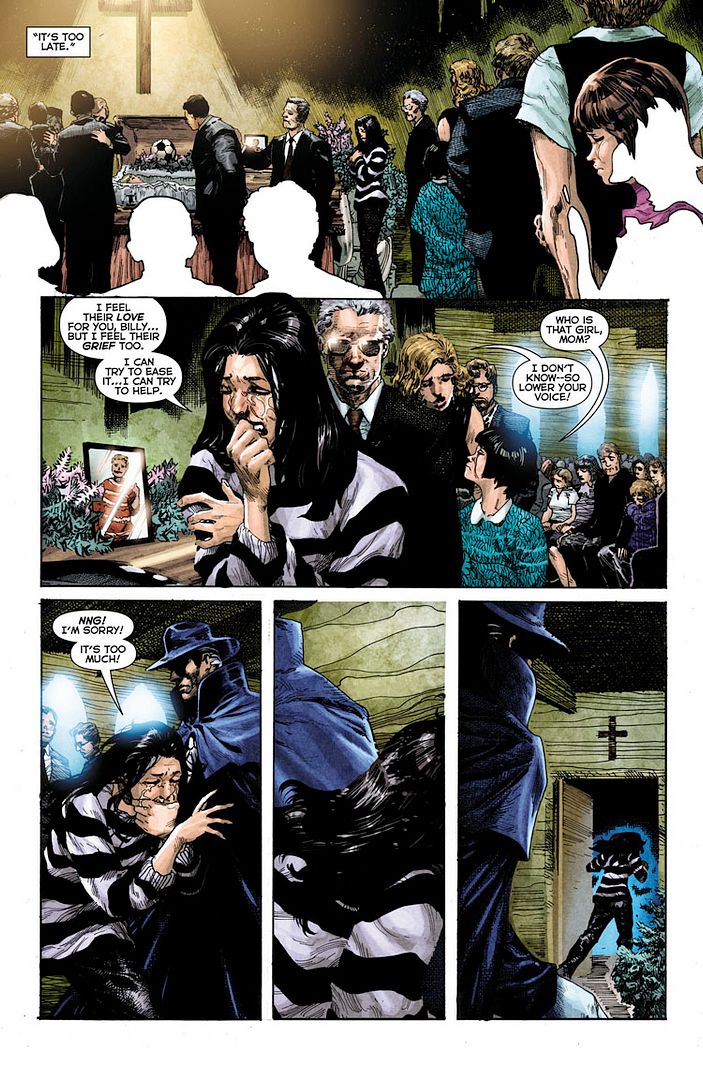 Rachel flees into an alley and calls out whoever's following her. "I'm not afraid of shadows!"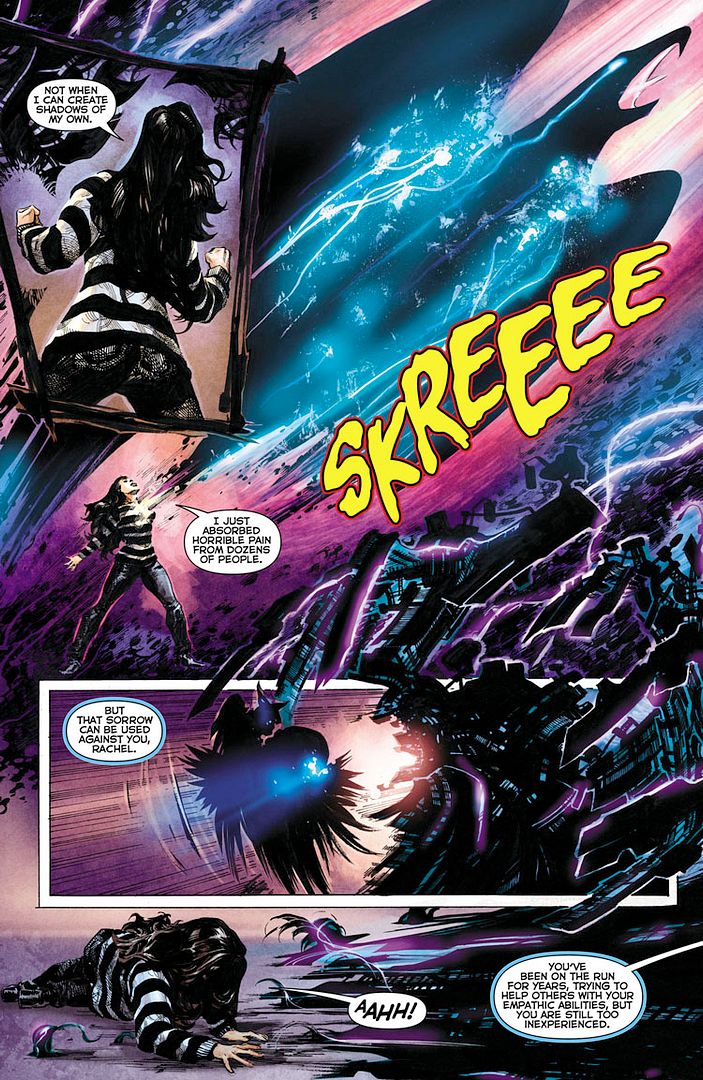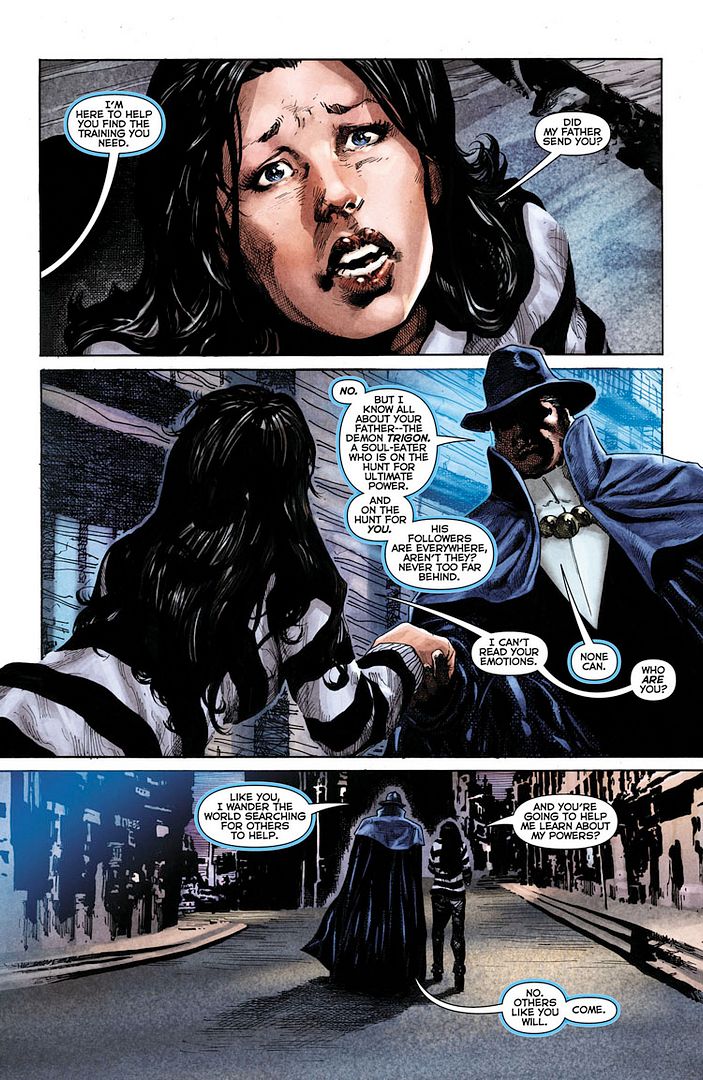 I'd like to take a moment here to say that while Raven has not always got the pick of the litter in terms of art, Rachel looks
absolutely beautiful
here - she looks young-teen'ish but not oversexualized, she's dressed in the "don't notice me" kind of clothes I could see a depressed semi-gothy girl on the run choosing, and her body language here is wonderfully expressive. I'm not acquainted with Brent Anderson's work, but based on this ish I'd say he's a very good choice for the Dark section of the DCnU titles.
Anyway. PS takes her to a diner where they discuss her troubled life further, and Rachel gradually senses a growing evil around them. Trigon's followers, the Church of Blood, have found her! (I missed Raven's resurrection into the Rachel Roth body the first time around - have Trigon and Brother Blood been so explicitly linked in the past?)
The Stranger pfoofs her away to safety, and she's horrified to realize he's brought her to Stonehenge - the spot she first emerged onto Earth when she escaped Trigon's hell-dimension, which Rachel says is a Trigon-conquered Azarath. "Do you realize what you've done? He'll know I'm here, he'll sense it!"
But it's too late. Trigon emerges from a sky-portal in a wondrous splash page (which I can add to this post if anybody'd like a good look at Trigon's current design). (BTW,

icon_uk
, there's a good close-up of Trigon's face in this ish that clearly shows 3 pairs of eyes, getting closer together as they go up Trigon's forehead.)
The demons drag her back to Hell, and Trigon and PS stand and chitchat for a page or two. The Powers told him to deliver Rachel to him, but not as a peace offering, PS says. Trigon says he was just about to unleash all his demon hordes onto Earth to find her, and perhaps the Powers were willing to trade one girl for millions of lives. Whatever, the Stranger says, he's sure the Powers had it happen this way to make it work out for the best in the end.