auggie18 posting in

scans_daily
...guess they're still better equipped to deal with the real world than the Hogwarts kids.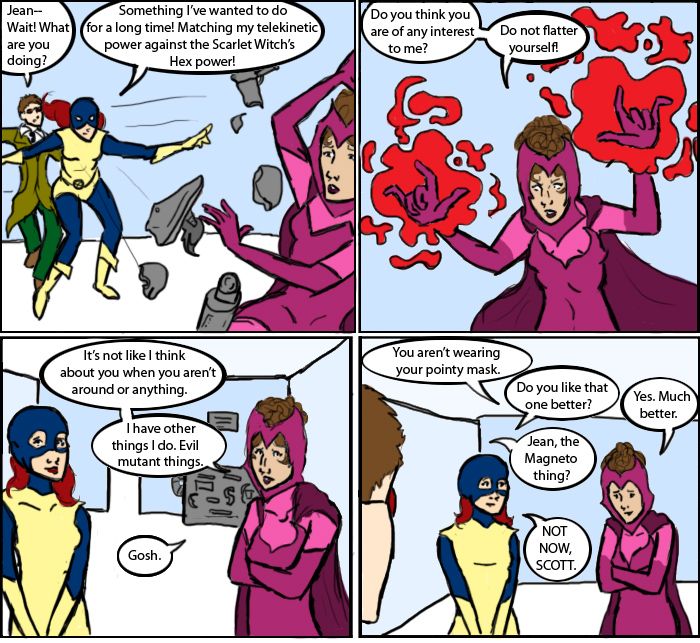 More Jean/Wanda stuff. Still taking stuff outta context for this:

Rule 63 Robins! (And Batgirls.)
I wouldn't complain, Steph, given the whole "Death of the Family" storyline.
Also, I now have a website for my comics. My non-comic comics. My comics that aren't about other comics. Except sometimes they are.
Here's the website! Check it out and stuff!
http://www.waitingforthet.com/