mistygeek posting in

scans_daily
EDIT -
That what I get for leaving this unposted while I am out all day
.
I had low expectations for the My Little Pony comics series. That is why issue #1 not only impressed me, it blew me away. I bought 6 six copies
just to give to people
. On my rare journey to the comic books store, I tired to explain to it patrons the wonders of the ponies here. I encouraged pony fans to not fear the comics, but embraced them.
Then issue two happened. I shouldn't have let my hopes get so high.
If you liked the art of #1, you'll like it here. Andy Price has fun with the faces, always.One of the highlights was Chrysalis, she looks amazing, Price is clearly a fan of drawing the bad guys.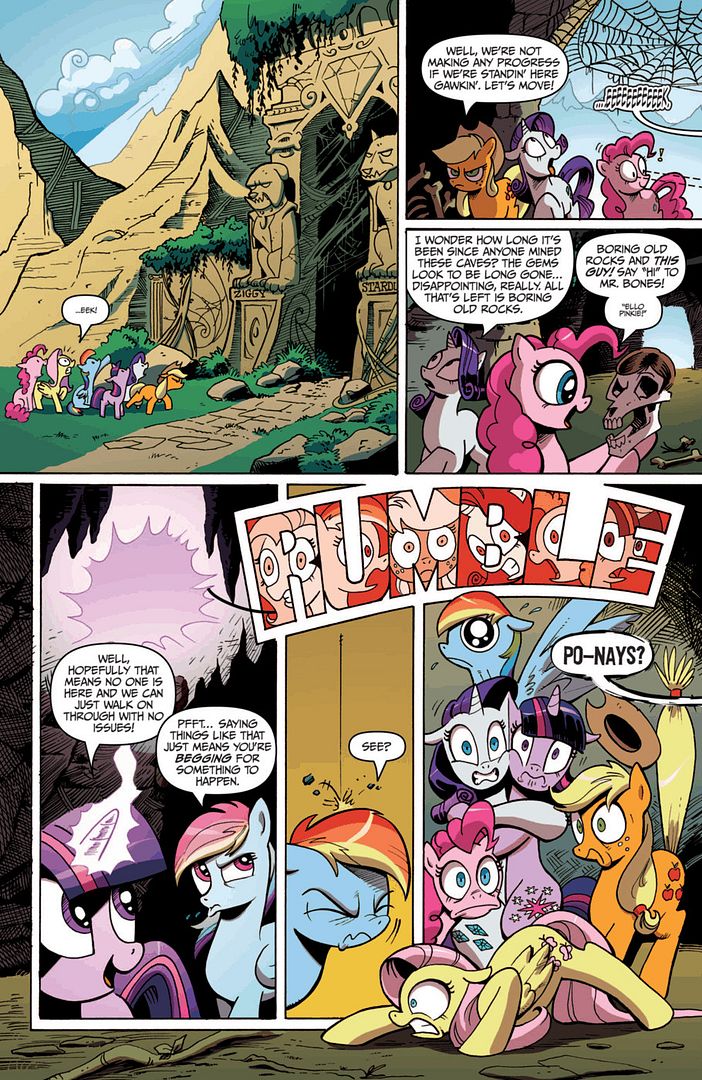 Here is my personal favorite bit from the issue.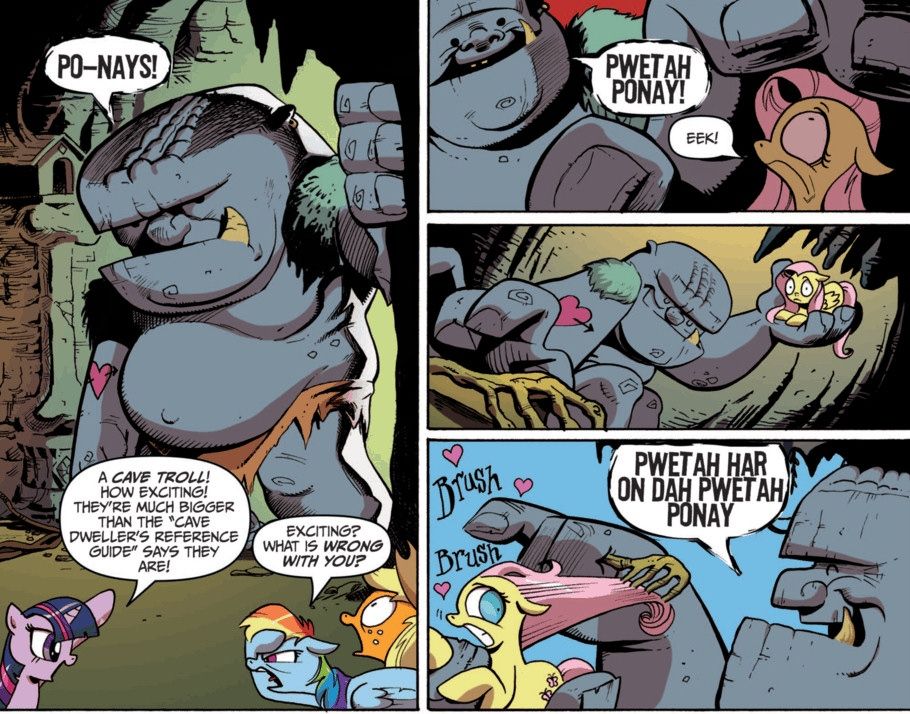 After this bit, our heroes are caught in a changeling caused cave in and separated from one another. While apart this happens....
No, this isn't some magic cave. And no, they haven't had a spell cast on them. They have just come down with a case of plot stupid. Those are changelings. Here lies the problem with this story.
Shouldn't that started ringing alarm bells when their 'friends' start acting out of character? Shouldn't their friendship be stronger than these sorts of arguments after everything they've been though at this point? Wouldn't one of them think beforehand that this might happen? You can do better than this Katie Cook!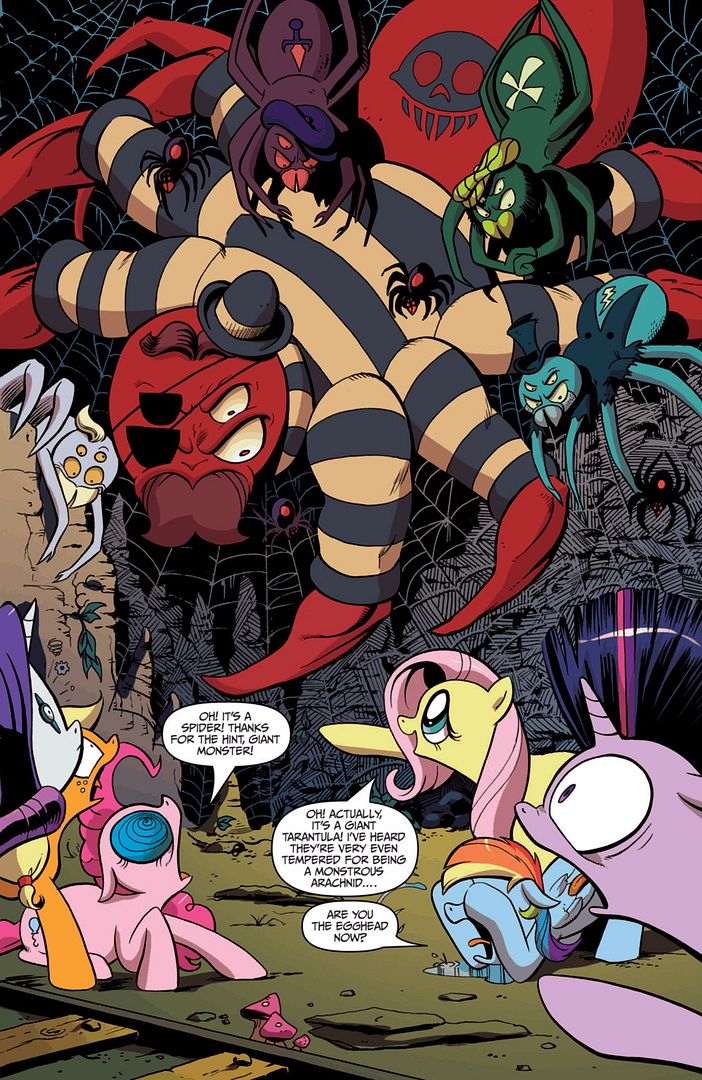 I wish I could share more of the spider thugs. Their designs were interesting and a good action sequence came from this.
Also rarity's reaction to them is golden. She lays down the rules about being kidnapped.
Also, spider cutie marks? Huh.
There is more infighting after this. The ponies go their separate ways, sniping at each other the whole time.
Now some SPOILERS for #3 -
Early in the issues they regret their decision to split up. Rainbow Dash of all ponies is the one to go 'hey maybe that wasn't really our friends.'
But more of the next time in #3.