auggie18 posting in

scans_daily
IconUK recently mentioned the old Justice League of Arkham, which got me thinking about the other Justice Leagues from that storyline. (Get ready for a copy and paste explanation.)
"Justice Leagues" was a storyline which ran through six one-shot comics published in 2001 by DC Comics, which introduced a revamped Justice League of America. In the arc, alien invaders, working through a human-seeming agent known as the "Advance Man", used Hector Hammond, a telepathic supervillain, to cause the world to forget the existence of the Justice League of America. When Hammond discovered the Advance Man's true motives, he attempted to reverse the process, but was only able to transmit the partial phrase "Justice League of A--" before being incapacitated by the alien emissary.[1] It was found that the individual members of the Justice League were instinctively creating new crime-fighting organizations beginning with the "Justice League of A" to fill the void. Each issue was supposedly the first of a new series featuring one of the alternate teams, although they were just one-offs.
Given that they're forming a bunch of new Justice Leagues now, apparently, it seemed appropriate to look at some of the old alternates.
THE JUSTICE LEAGUE OF AMAZONS!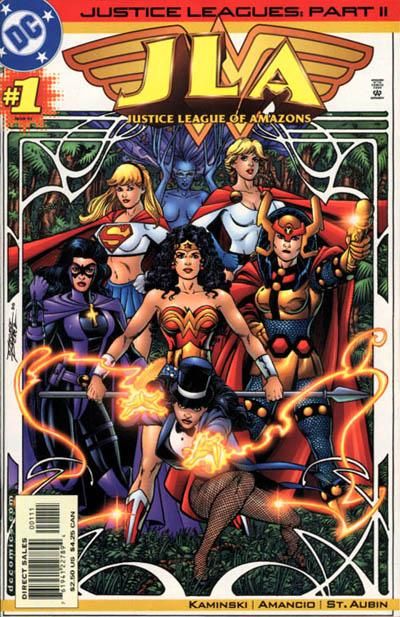 Lady team. Neat. Very Birds of Prey.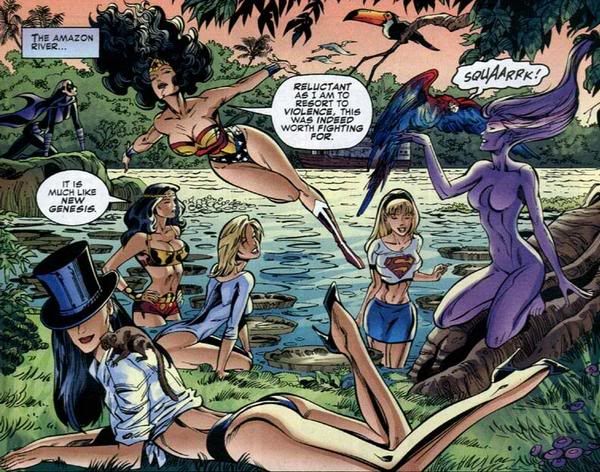 Oh, right. Cheesecake. Sigh.
THE JUSTICE LEAGUE OF ATLANTIS!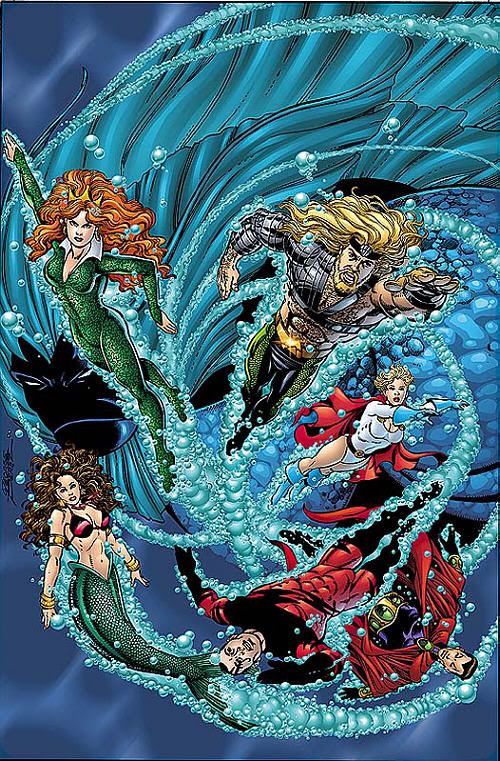 This was back when Power Girl was an Atlantian. Remember that? Yeah.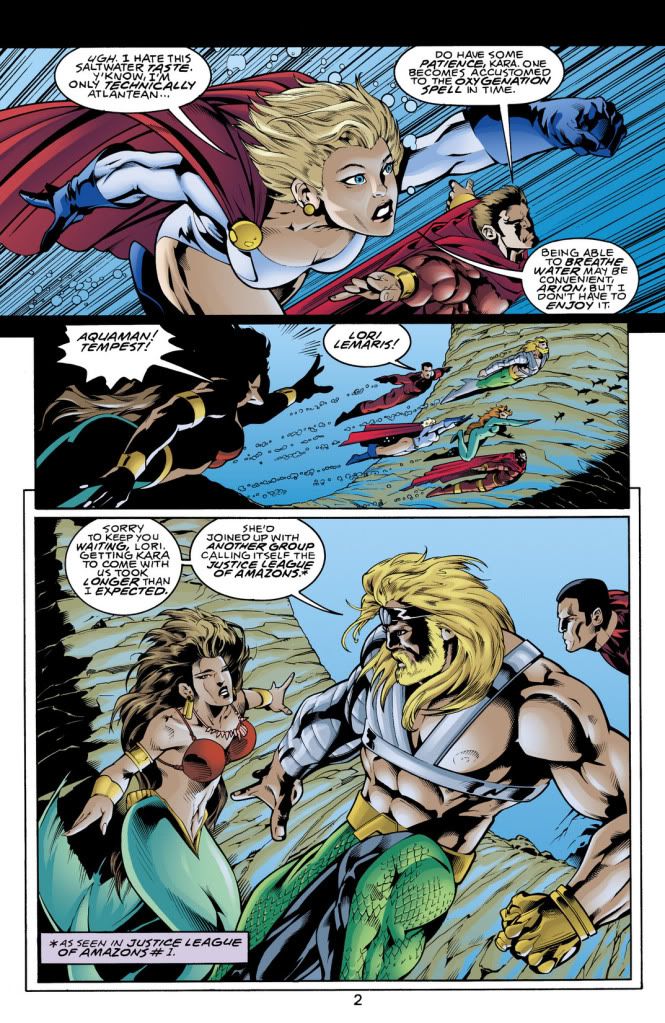 Karen's like Wolverine, apparently. All the teams want her.
THE JUSTICE LEAGUE OF ALIENS
Oh, right. Guy Gardner was an alien for, like, fifteen seconds.
That's our Guy!
*laugh track*
And, some others.
Anarchy...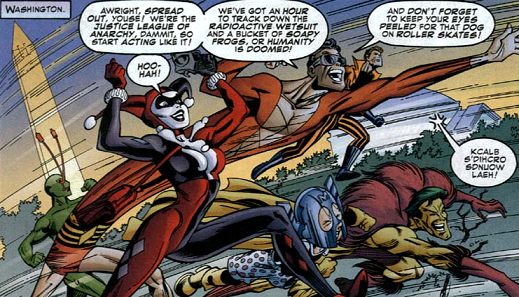 Air...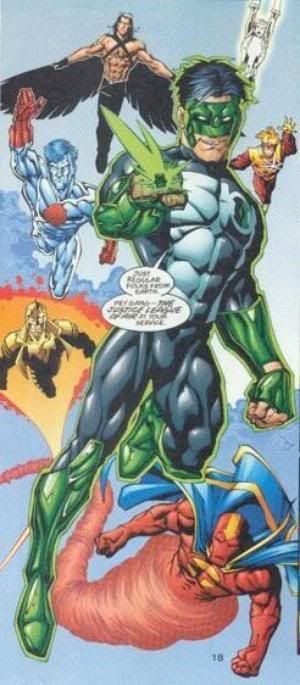 Adventure...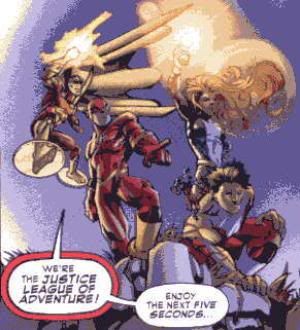 Apostles...
Of course, Arkham had one too...