auggie18 posting in

scans_daily
I've got a few issues with the Superior Spider-Man plotline, mostly relating to the fact that Ock!Spidey is doing a terrible job of pretending to be Peter. (And didn't Secret Invasion happen less than a year ago in-universe? Two years at the most, right?)
But I'd be willing to let it slid if it weren't for this scene.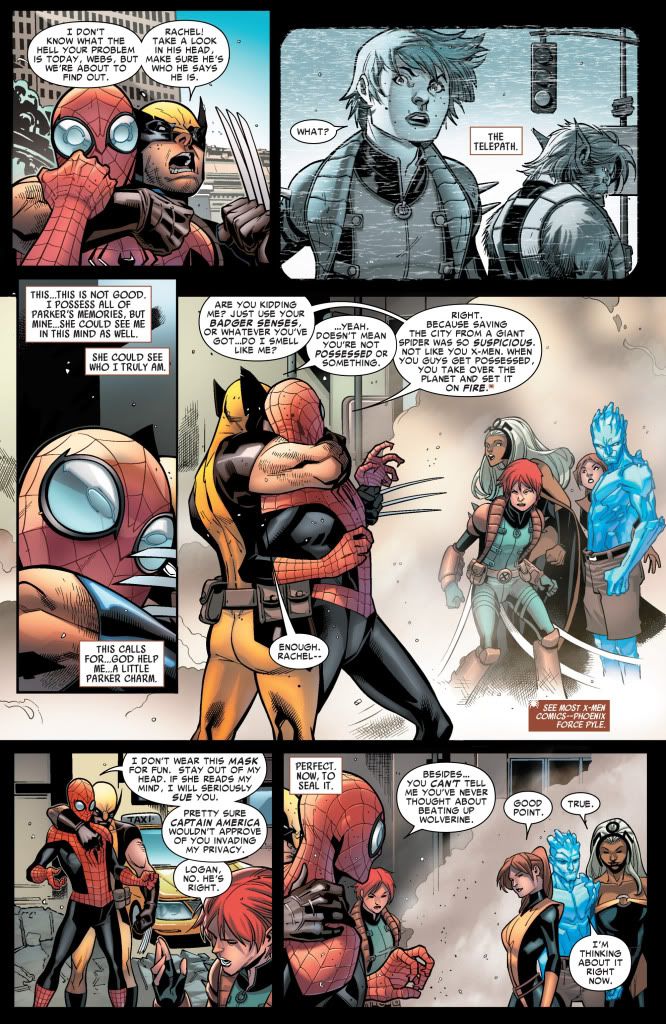 I...reimagined it a bit.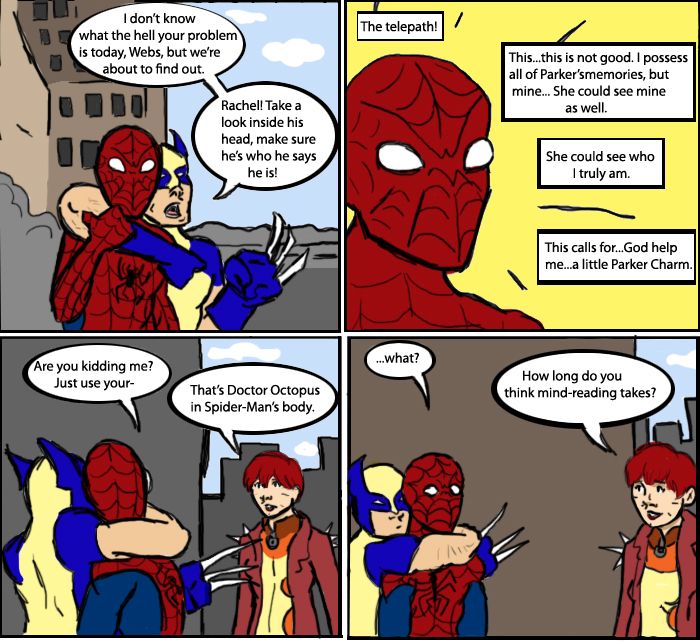 I mean, seriously. You coulda just given him "psi-blockers" or something to give him time to bullshit the X-Men.
Though we did get to see Wolverine getting beaten up. So there's that.