q99 posting in
scans_daily
Do you know what's nice? 200 issue milestones!
Do you know what else is nice?
190+ issue free archives
You know how I talk about the comic Fred Perry's Gold Digger occasionally? Comic about a female adventure archeology and her werecheetah sister? Magic, SF, and so on?
It's reached a big milestone, the 200th issue (50 B&W and 150 color)
Big Fancy Splash Cover time!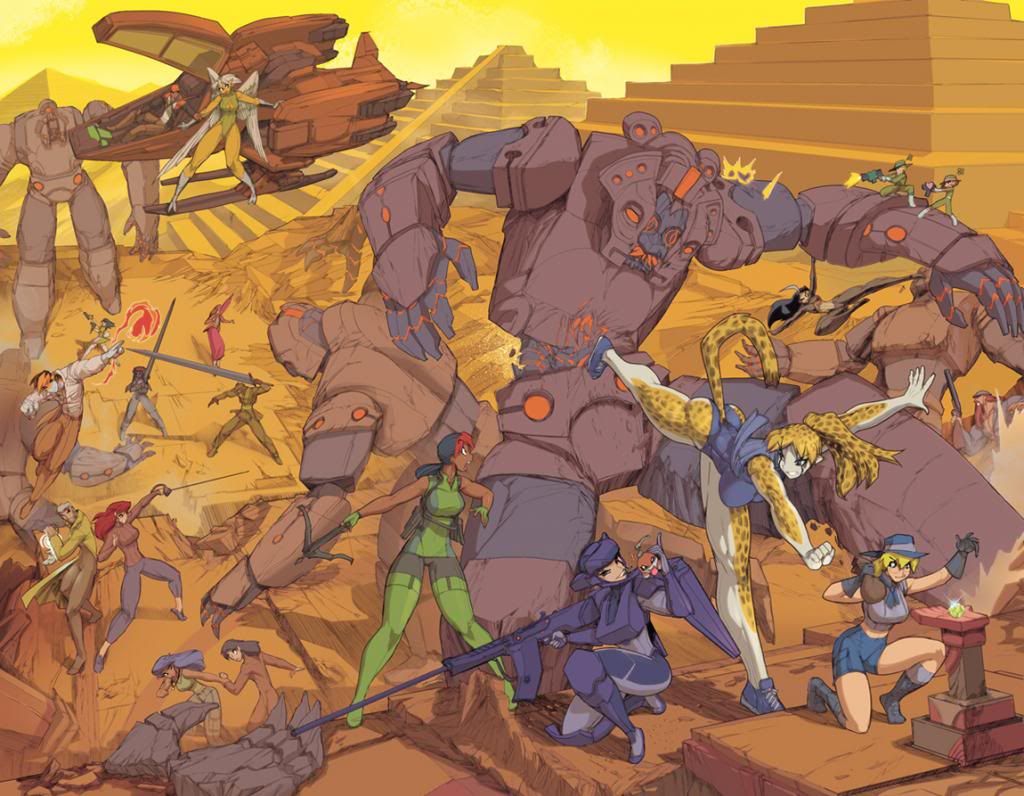 And in celebration, Antarctic Press has decided to put up the
entire
archive of past issues, for free, online, in PDF format, 190+ issues worth.
Antarctic Press Gold Digger Library link
For a fun sample past the rougher art of the beginning, I'd recommend issues 27-28, or the first issues of the color series (51). For a place to jump on the current story arc, 189 is a good place.
I'll also open the floor to general GD questions, because what better time?
And I'll comment, I don't think I've seen
any
company do something like this before!