auggie18 posting in

scans_daily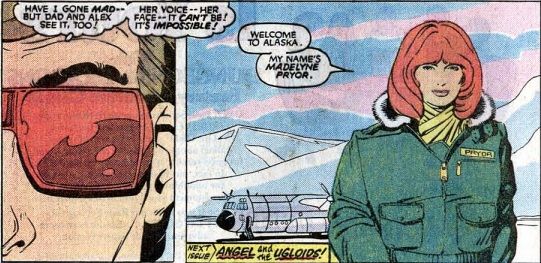 I've got a bit of a fondness for the Grey girls, that's no secret. And honestly, you're probably gonna see a few posts from me this month. So why not start off with Scott's first (and in my opinion,best) wife, Madelyne Pryor! (For added effect, trying playing an Adele song while reading this post. Rolling in the Deep fits Maddie's story pretty well.)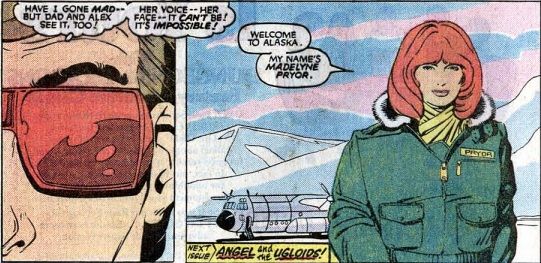 Scott and Madelyne always felt like the most solid of Scott's relationships due to the fact that they actually had stuff in common. Both were from Alaska, both were pilots. That's something lacking in a lot of X-relationships, where the most common things it seems couples have in common is "mutant" and "hot."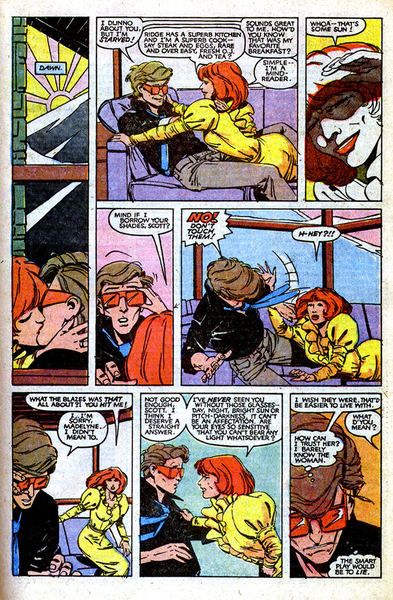 Scott started dating Madelyne a bit after the Dark Phoenix Saga, when he took a temporary leave of absence from the X-Men. She was working as a cargo pilot for his grandparents and the two quickly fell for each other.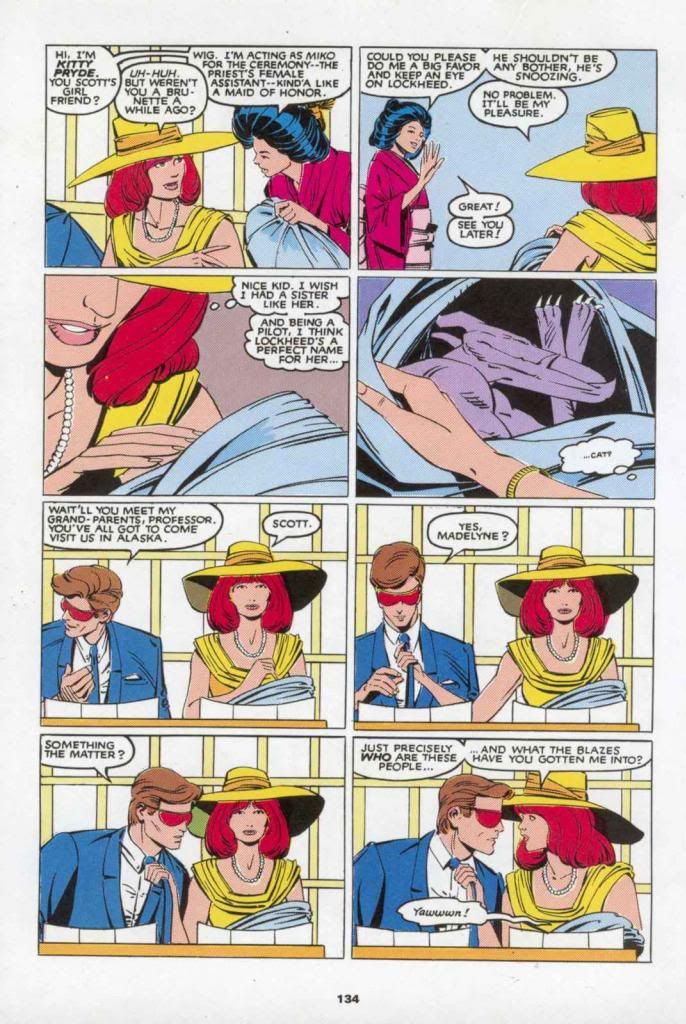 Madelyne had a good rapport with the rest of the X-men. She wasn't one of them, but she got along well with them. The things that they did and the things that happened to them were bizarre, but she managed to take things relatively in stride. (Unlike, say, Nurse Annie.)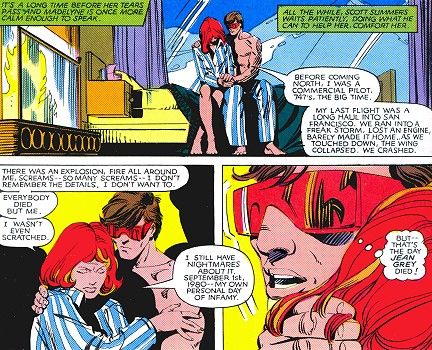 She had her own trauma, but it was just supposed to coincidental. That did not last.
And of course, there was the fact that she looked like Jean. This caused Scott quite a bit of grief and eventually he confronted her about. She reacted...strongly.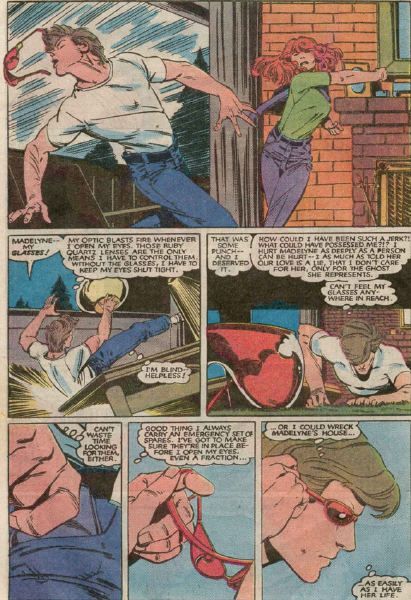 Oh man, can we see that again?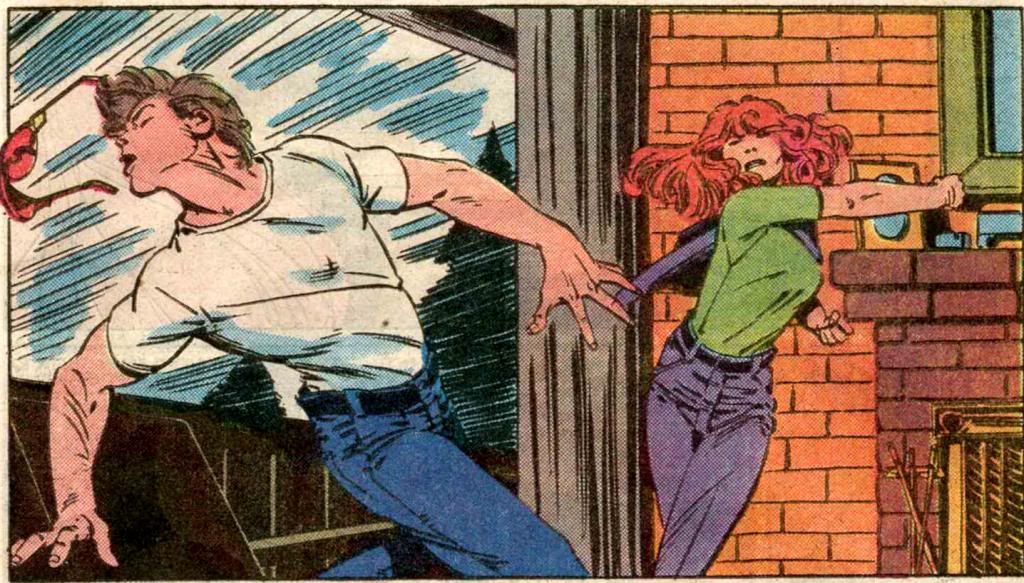 Ha! Awesome!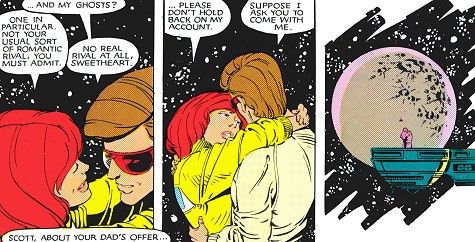 A lot of what I liked about Madelyne was her quiet strength. She would handle things as they happened. She knew she could handle herself, even when things got rough.
On their honeymoon, Scott and Madelyne get caught in a storm. Their plane crashes and they repair it, all while talking about the possibility of joining Scott's father in his life as a space pirate.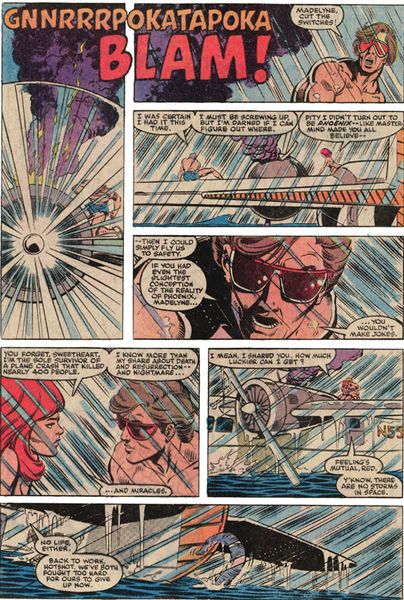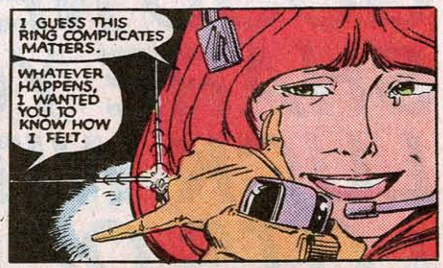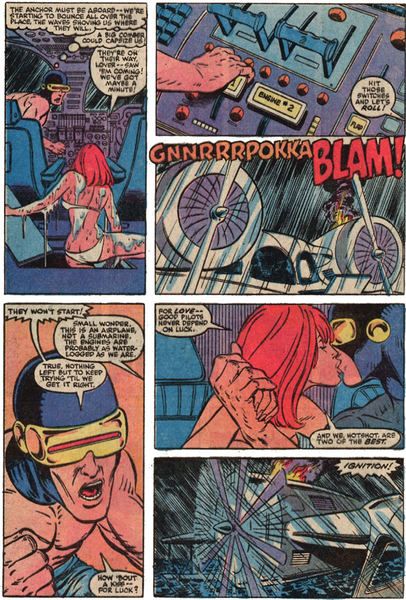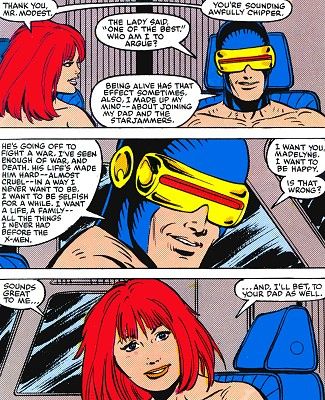 Madelyne got pregnant and ending up giving birth entirely by herself, while her husband was off fighting in the Secret Wars. The baby would one day grow up to be Cable, but that's a different, incredibly long and convoluted story.
Then Jean Grey came back from the dead. Scott left. And Sinister attacked. But Madelyne survived.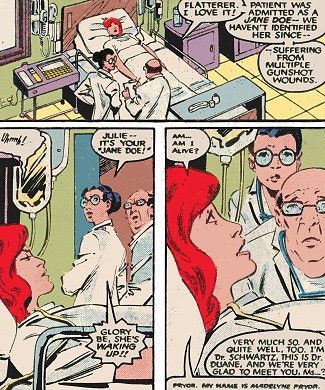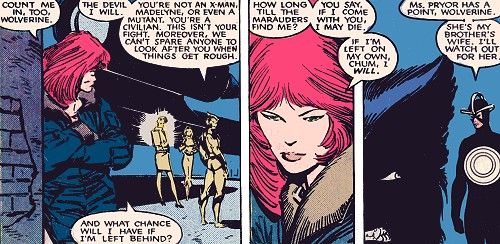 She fought alongside the X-Men. She kept looking for her baby. She died and came back.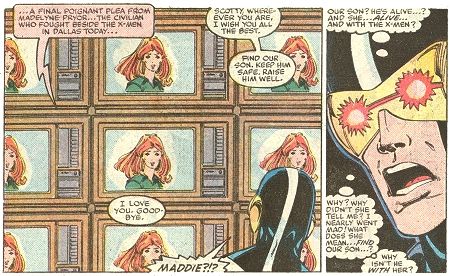 And then she made one big mistake.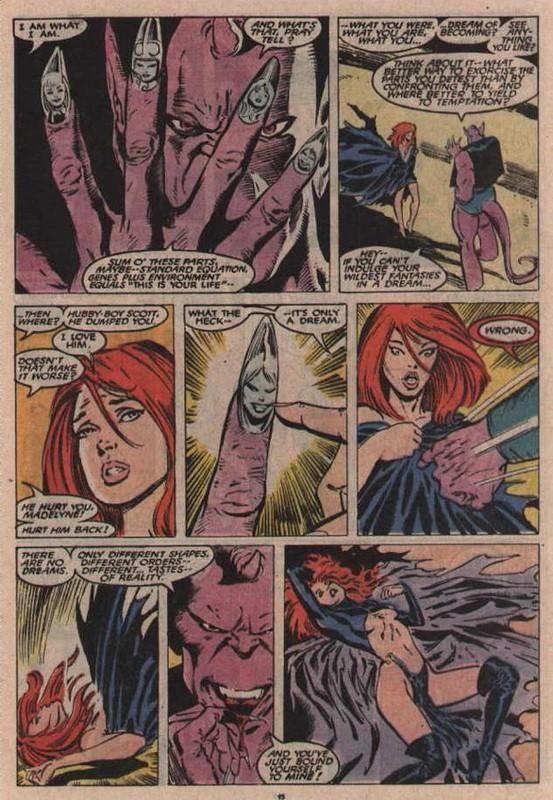 The demons unlocked her true power, at the cost of turning her evil.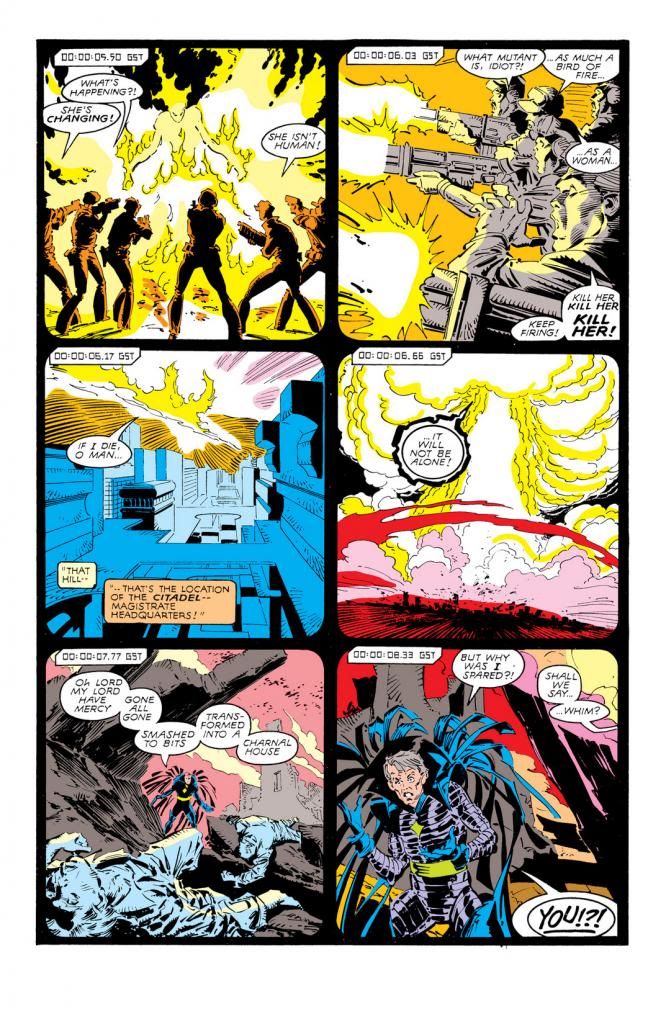 Still, she did get some pretty kickin' lines.