auggie18 posting in

scans_daily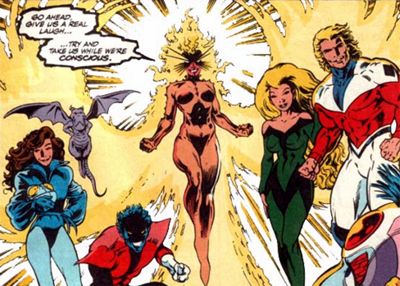 Rachel Grey-Summers is an interesting character. Alternate reality daughter of Scott Summers and Jean Grey, Rachel's had a tough life and she's got the scars to prove it. Still, she's a tough cookie and definitely someone you don't want to mess with.
A brain-washed Wolverine tries to get Rachel to use Cerebro to kill the president, threatening to use a bomb to destroy the school if she doesn't. Rachel shows Wolverine why putting a powerful psychic into a machine that increases her powers in order to get her to do what you want is a bad idea.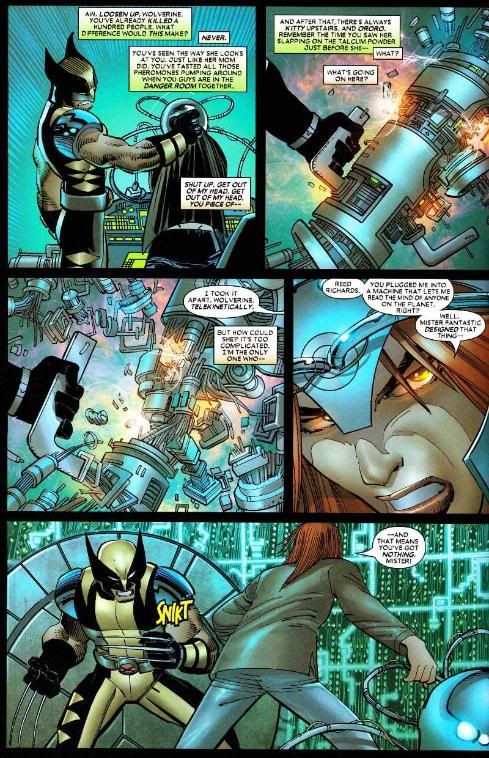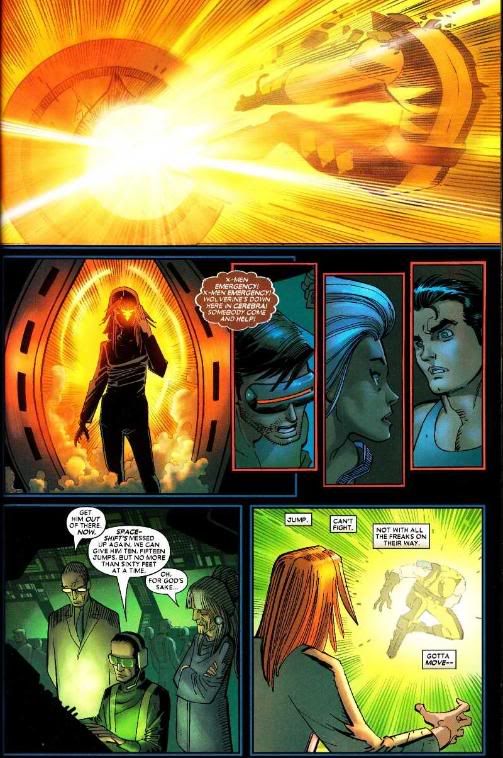 Also, Rachel is someone you want after a disaster. Or during one, really.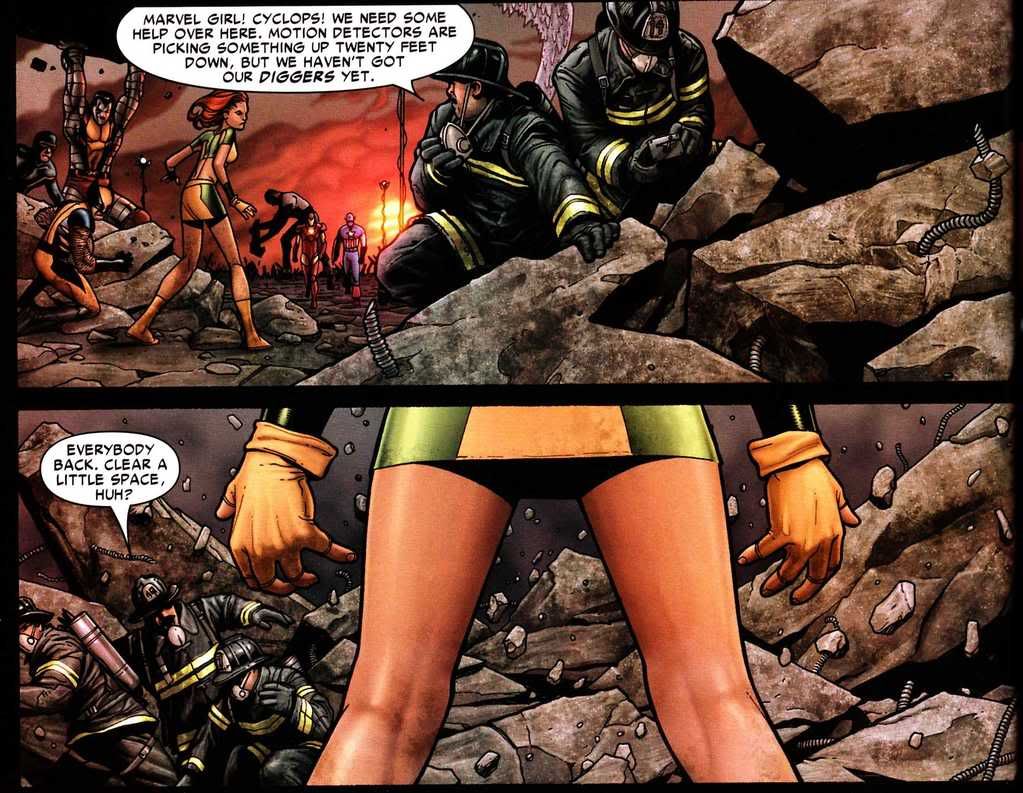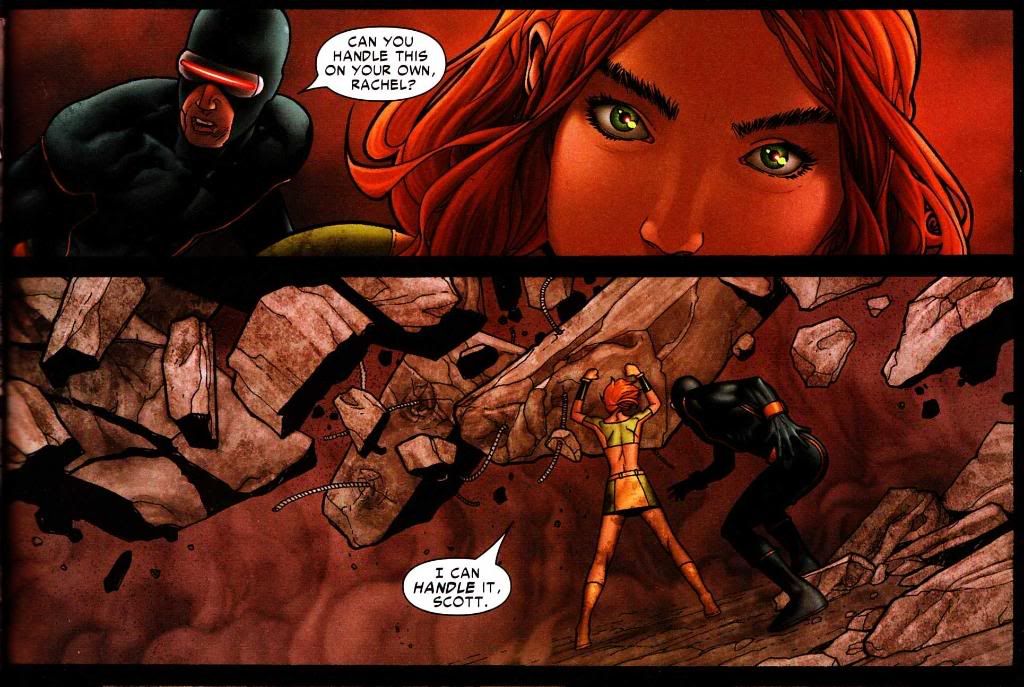 It's no secret that I hated AvX, but Rachel had an incredibly bad-ass scene during it.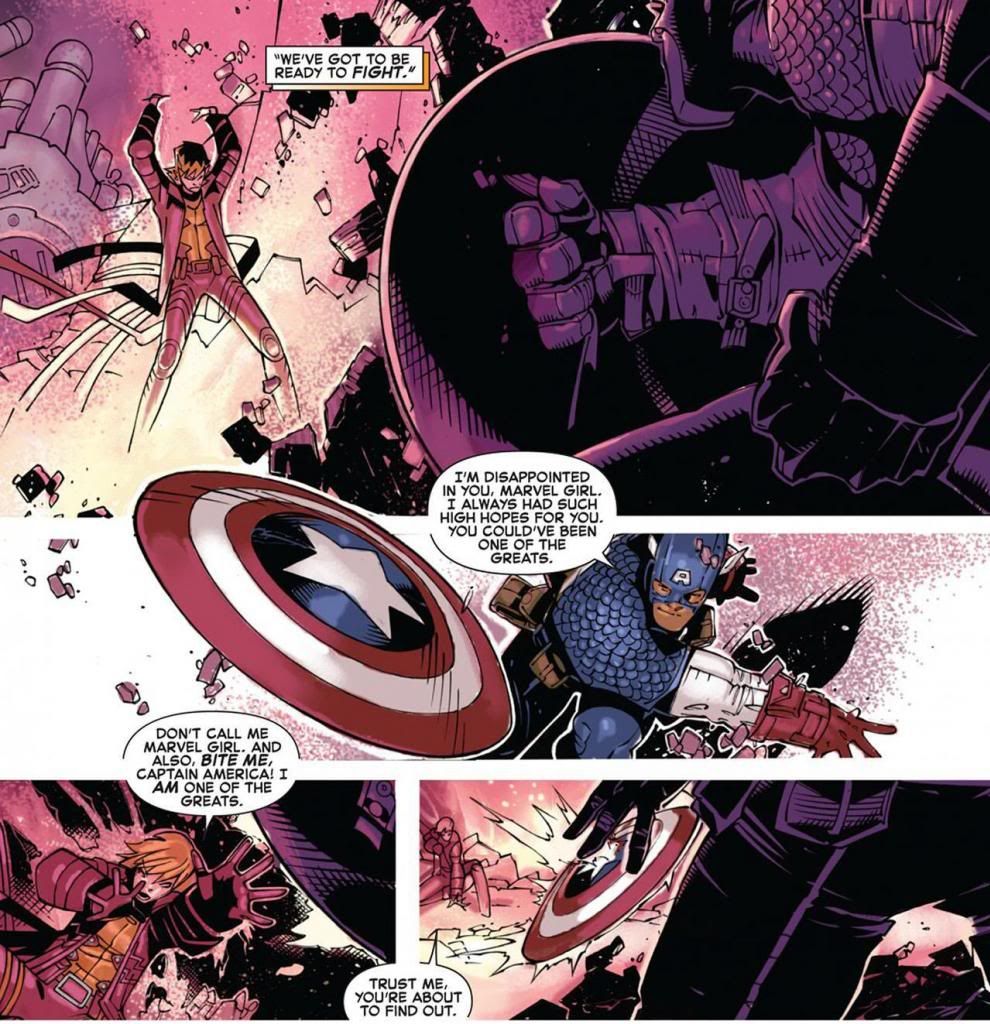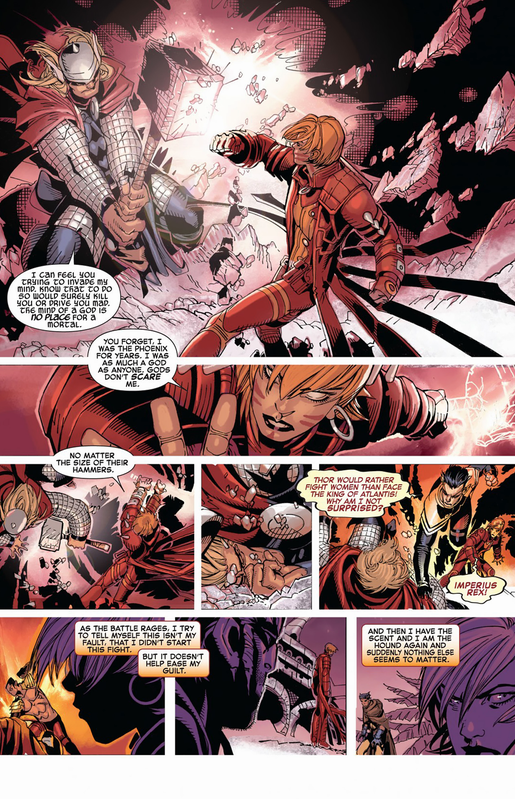 It kinda reminds me of the time she beat up Alpha Flight. I have the whole thing somewhere, but I could only find one page online.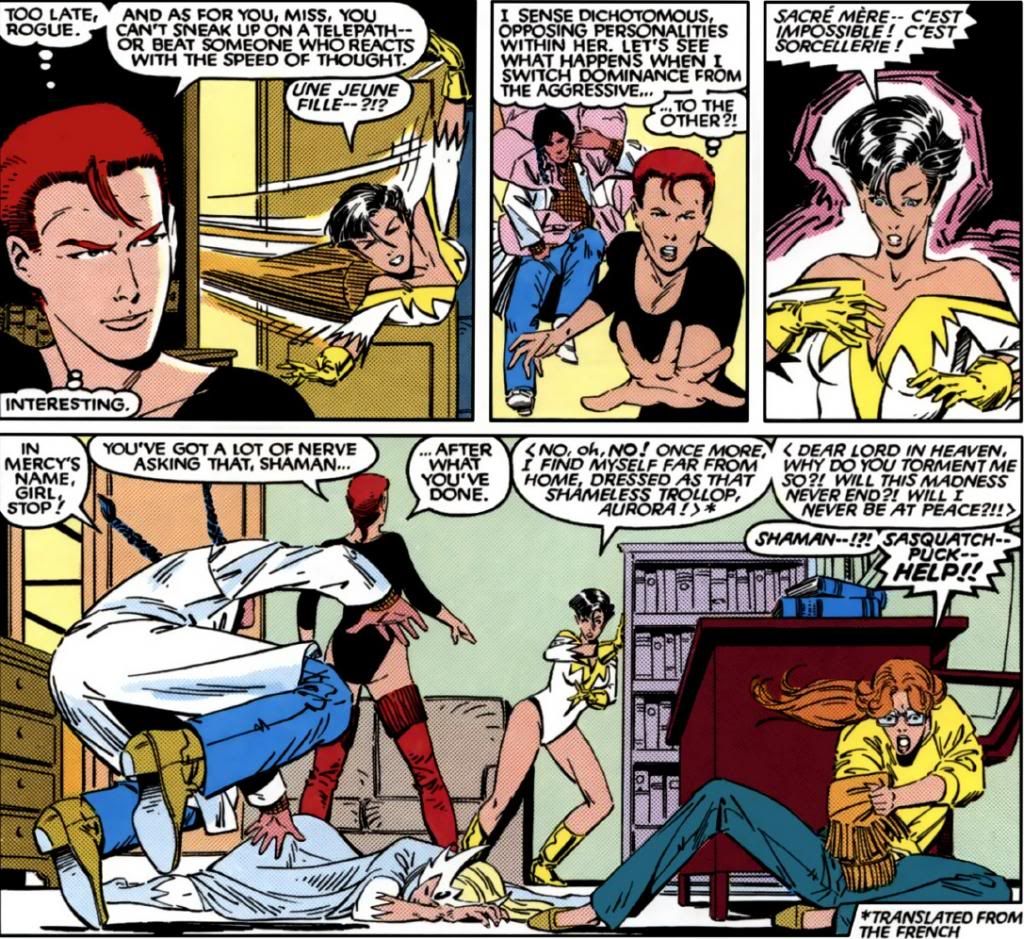 Also, this.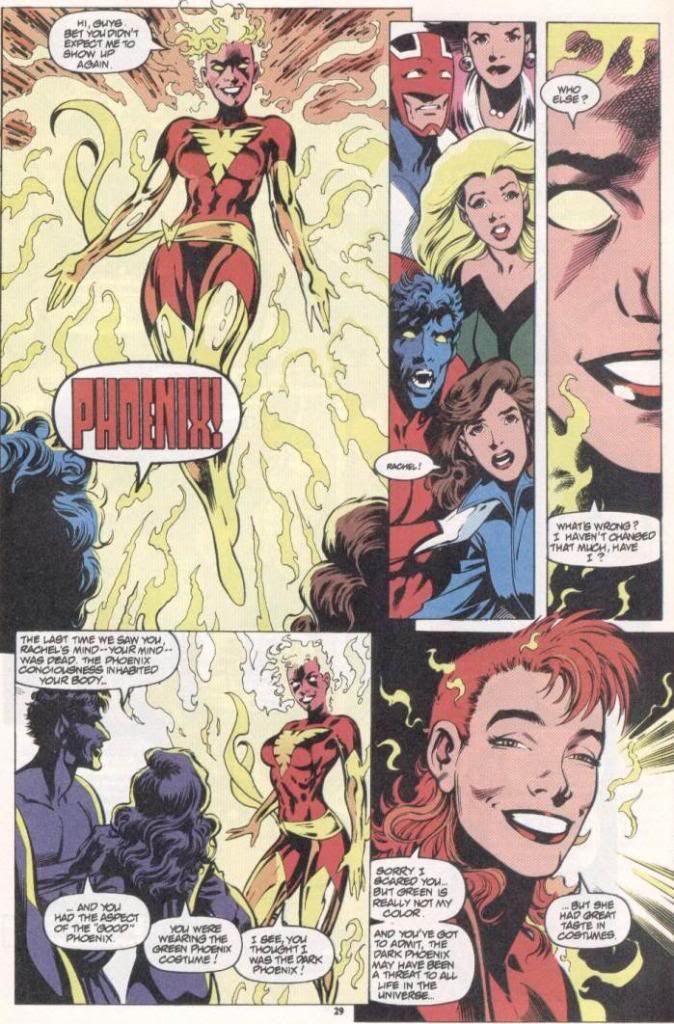 Oh, Rachel. That's probably pretty insensitive to all those broccoli people the Phoenix killed.
Whatever, you look awesome.