terrykun posting in

scans_daily
The Warrens just held off a HYDRA attack on Avengers Tower long enough for the team to return and mop up the encounter.
Oh Hank is SOOOO busted.
Called it.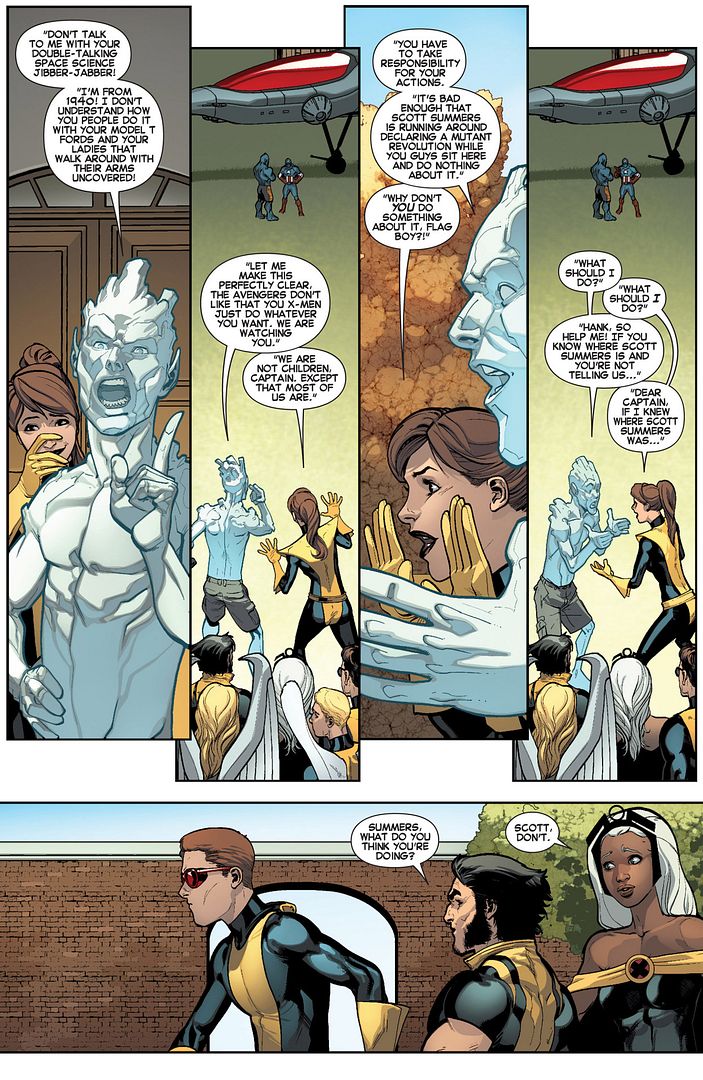 I admit, even if them as a couple confuses me, this is the exact vibe I see around Kitty and Bobby. (: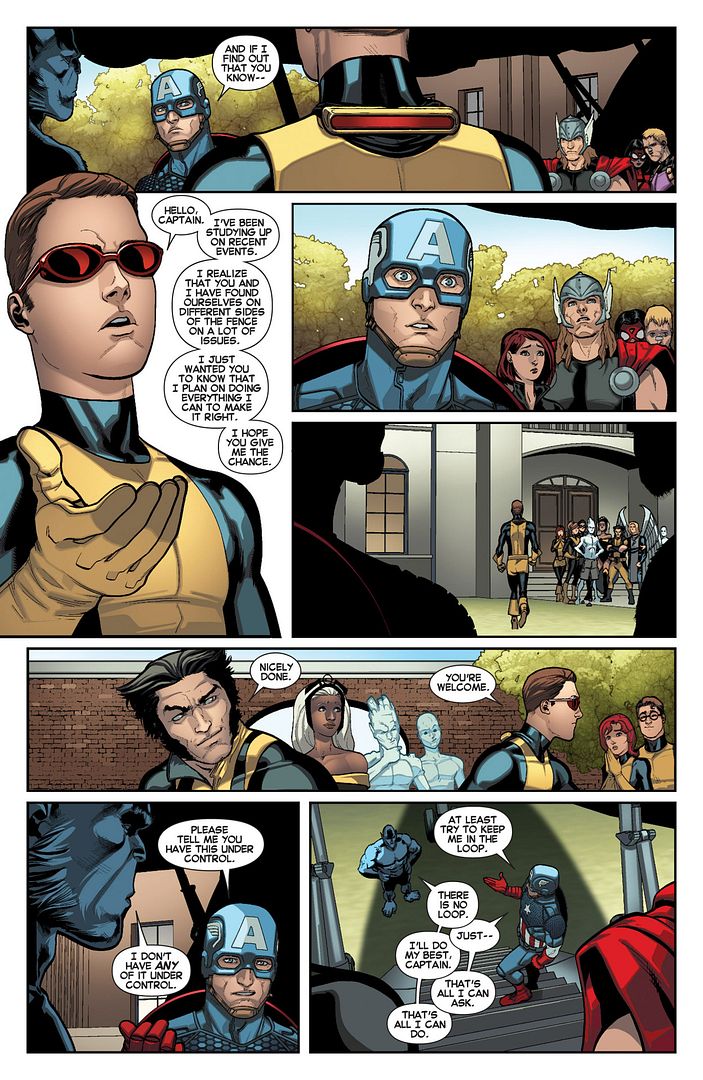 I'm sorry, did... did someone just resolve a superhero conflict by being polite and thinking about what they were doing?
...I don't know where I am.
Also, skinny young Scott trying to walk with authority is adorable. :3