zapbiffpow posting in

scans_daily
With Geoff Johns making head writer on Arkham Origins, I decided to check out what kind of Batman we'll be seeing come October.
If you haven't read it yet, here's what might possibly be Batman: Earth One's take on the "none of you are safe" scene from Year One. Eight pages out of 144, less than 1/3, non-recent!
Bruce Arkham-Wayne is the heir to a medical tech fortune, son of a murdered would-be Mayor, and the de facto owner of Arkham Asylum.
In his return to the public eye in a party by Mayor Cobblepot, Bruce suits up to interrogate an enforcer in possession of Thomas Wayne's lighter, which was missing since his murder.
It does not go well.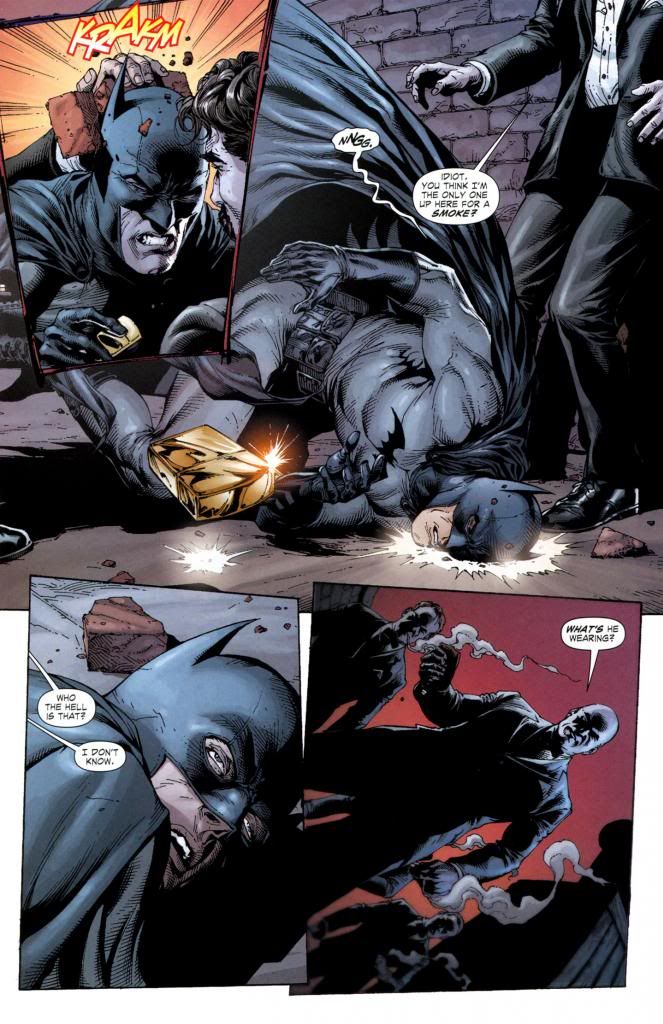 Dazed and outnumbered, Bruce punches through the mob, meeting Jim Gordon for the first time: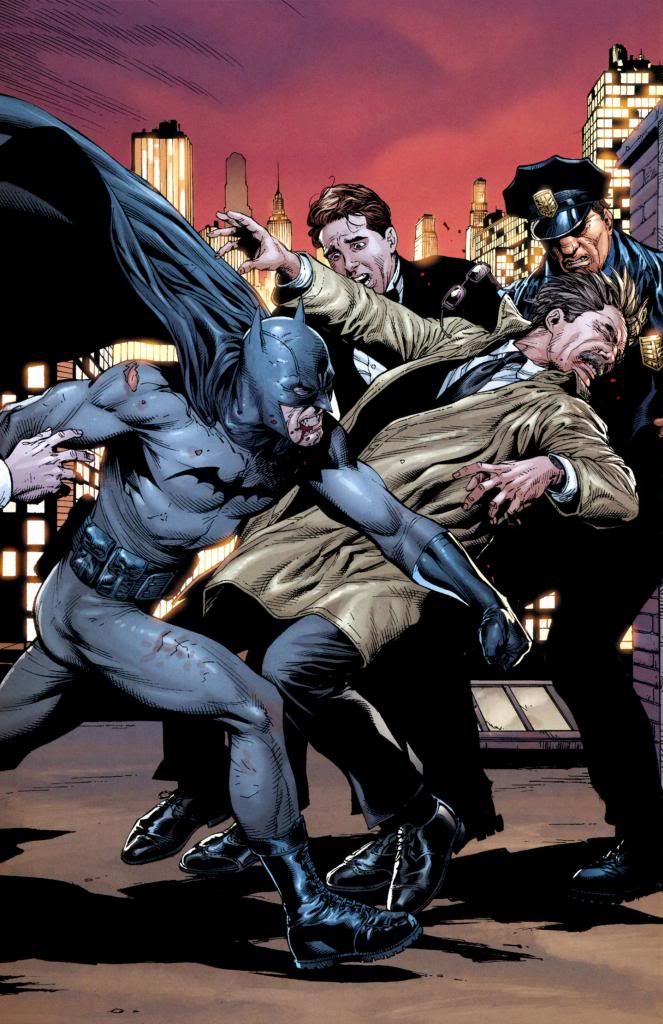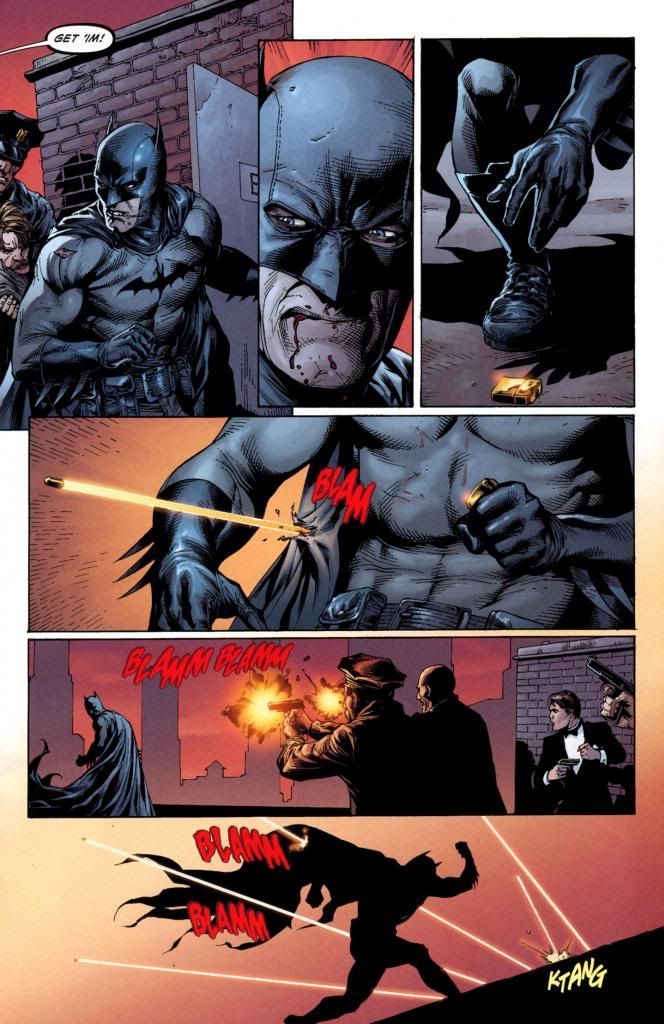 Check out the suave guy in the fifth panel, in the James Bond getup. It's Earth One Harvey Bullock.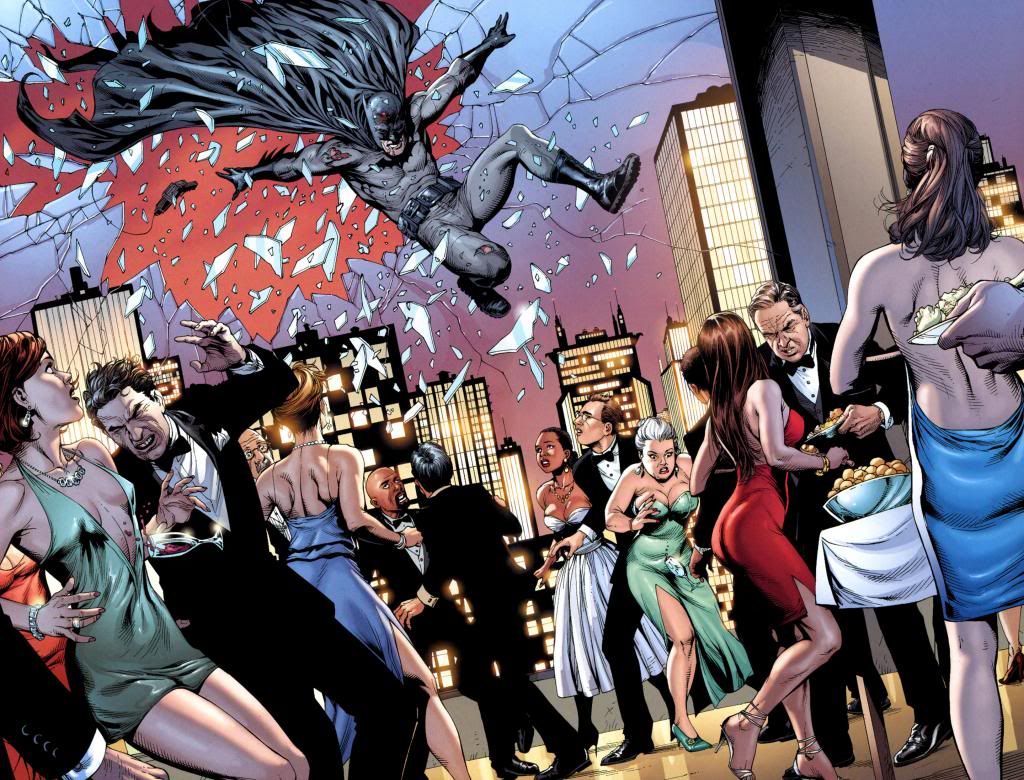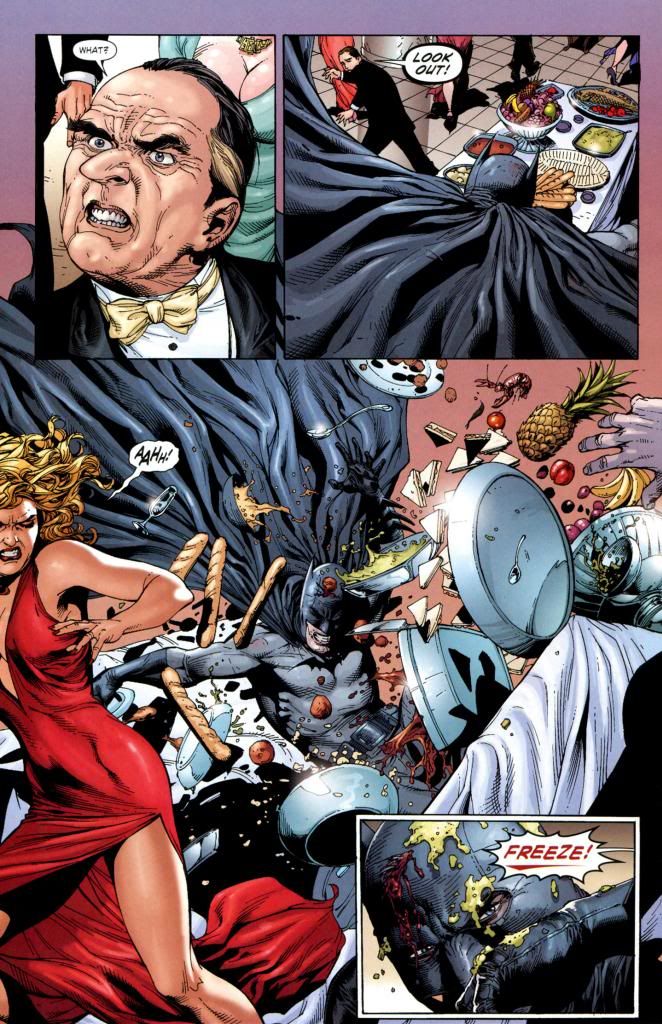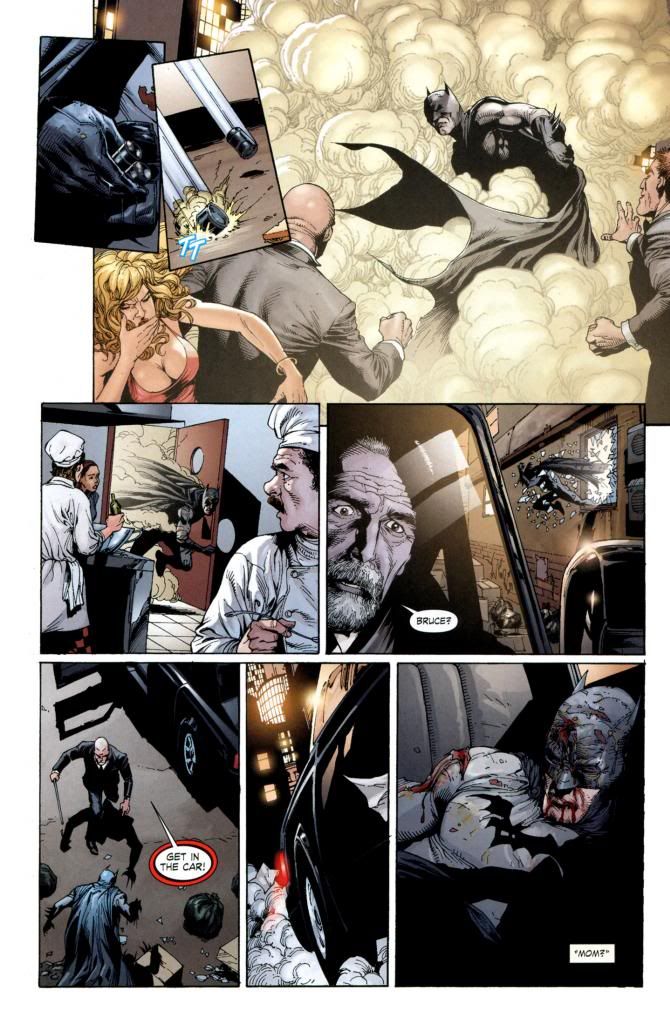 Our hero gets his Bat-ass kicked, Gordon gets a broken nose, and Penguin kills the enforcer, ridding him of a loose end and "Bat-Man" of a lead. The only clear winner here is Big-Ass Plate Glass Company Limited.
=
Although I still think Johns shines better on super-powered stories like Green Lantern, Batman: Earth One has a lot of things that make it super interesting:
- Harvey Bullock's origin,
- The Bat-gadgets failing on their owner
- An unusual take on the entire "Batman-Gordon-Harvey" triangle
- A blink-and-you'll miss it Huntress reference
- and a simple, heartwarming conversation between Bruce and Alfred near the end of the story.
I'm pretty sure he'll be giving his all on Arkham Origins, since it's kind of a big deal for DC.
Also, the art's great all around, especially Batman's lack of lenses - Frank really makes Bruce's eyes work under the mask. Seeing Batman's eyes change from fear to frustration to bricked-to-the-head disorientation make him feel more inexperienced and vulnerable. Fantastic work by Gary Frank!
So, Johns on the new Bat-game: yay or nay? Any others who could have fit the bill better?