http://kirayoshi1.insanejournal.com/ (

kirayoshi1.insanejournal.com) wrote in

scans_daily
2009-06-08
01:31
One of my favorite moments from recent X-books follows under the cut. Semi-NSFW.
This takes place during Joss Whedon's run on Astonishing X-Men, specifically #21 and #22. Kitty and Piotr have been tap-dancing around their relationship for awhile now, and had actually taken things to the next level, but then had to deal with being mindscrewed by Cassandra Nova and Emma Frost. Now they're on the Breakworld, in a desperate effort to prevent the Breakworld tyrant from destroying the Earth with a ten-mile-long hollow-tipped bullet(I wish to God I wasn't kidding).
While on Breakworld, Kitty decides to stop tap-dancing...
Uh, we'll just leave these two alone and pick this up in the next issue, after the deed is done...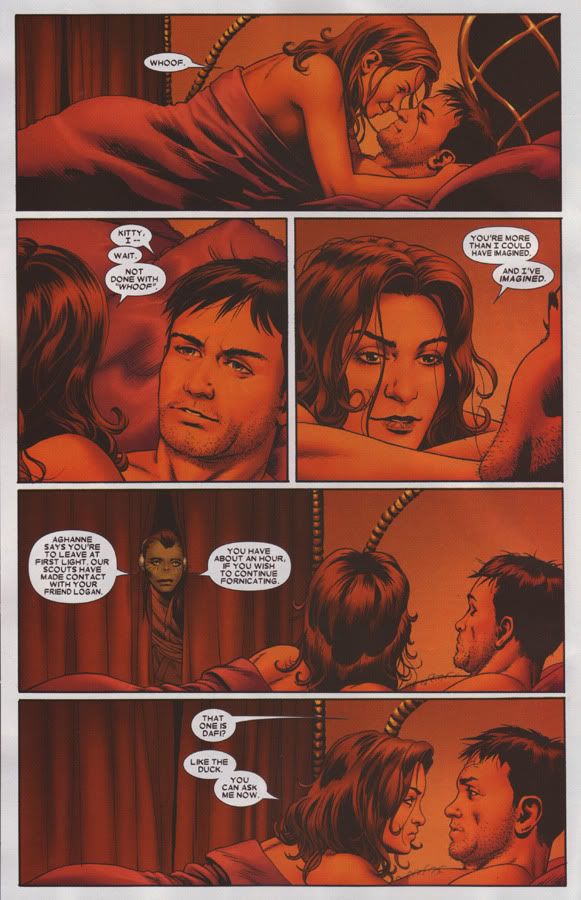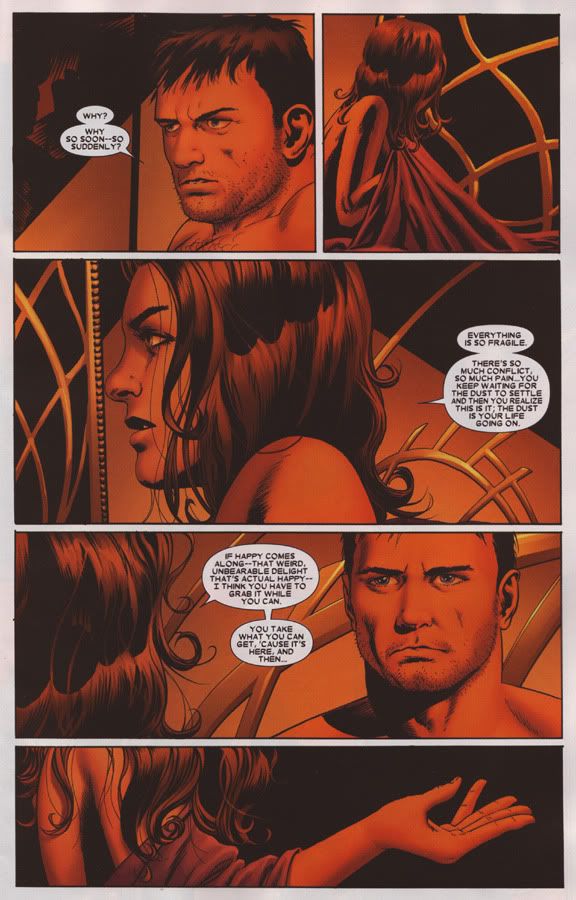 Okay, Marvel. You want my hard earned coin ever again? Get Kitty back! Got it?