volksjager.insanejournal.com posting in
scans_daily
I fiest thought to use the Storm part in the beginning for a perfect moment for storm gig ( she was always getting Nek'id back in the day ) But flipping through it I had forgotten how spooky and twisted this issue was. Very offbeat for this x-men period.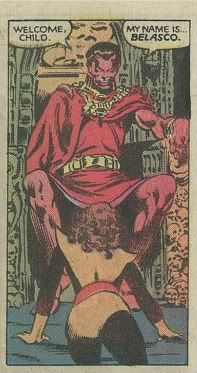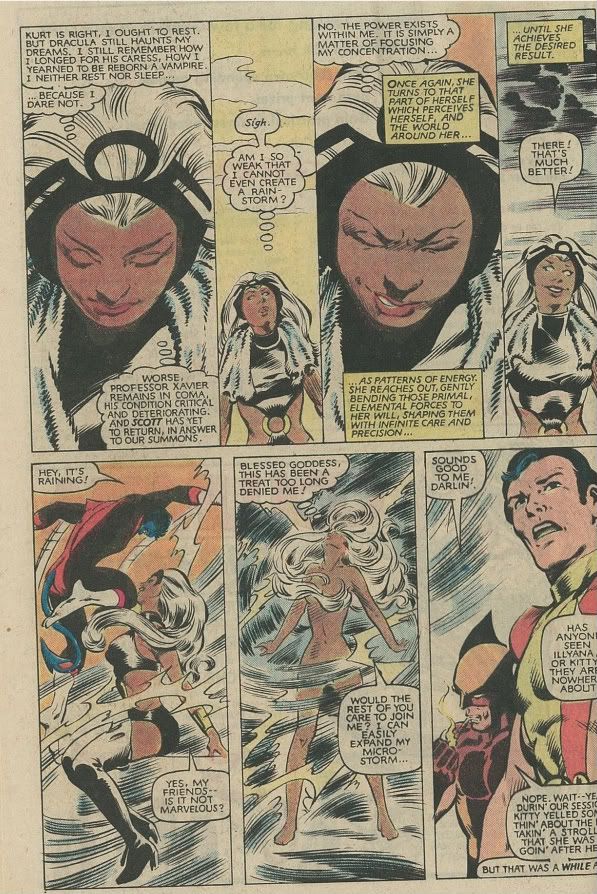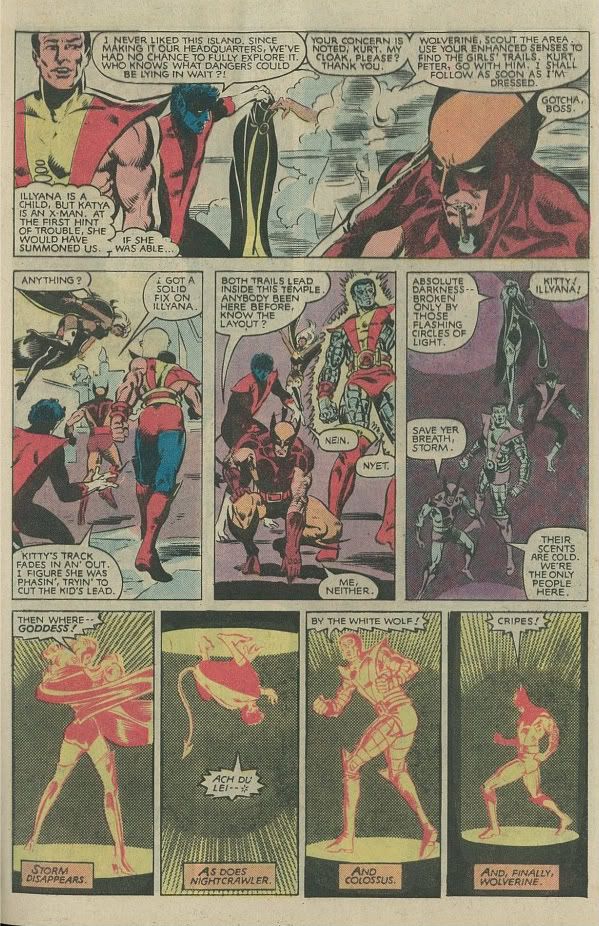 I think the boys are just a little uncomfortable with Storm dropping kit.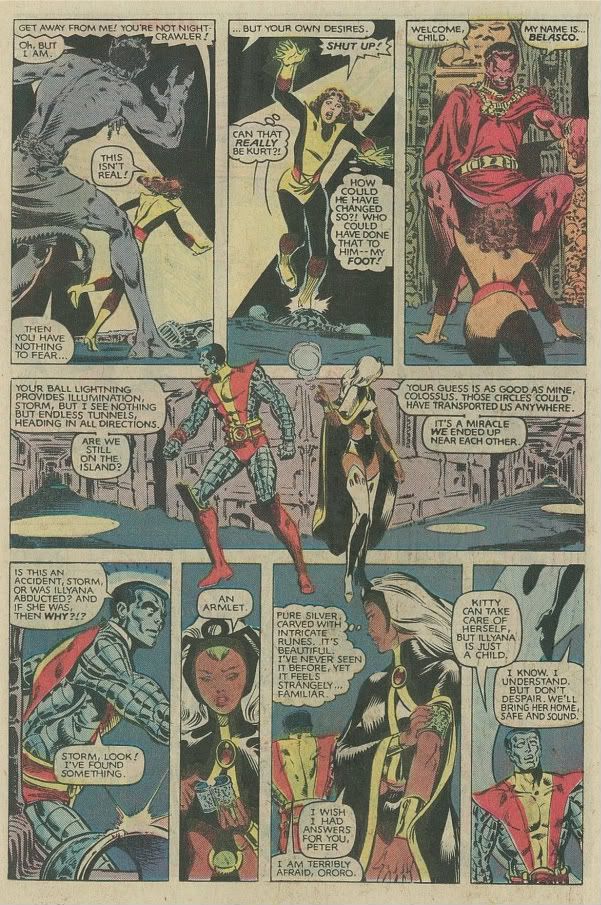 This is the kind of story you read Halloween night to x-kids. It really puts the hbook into them.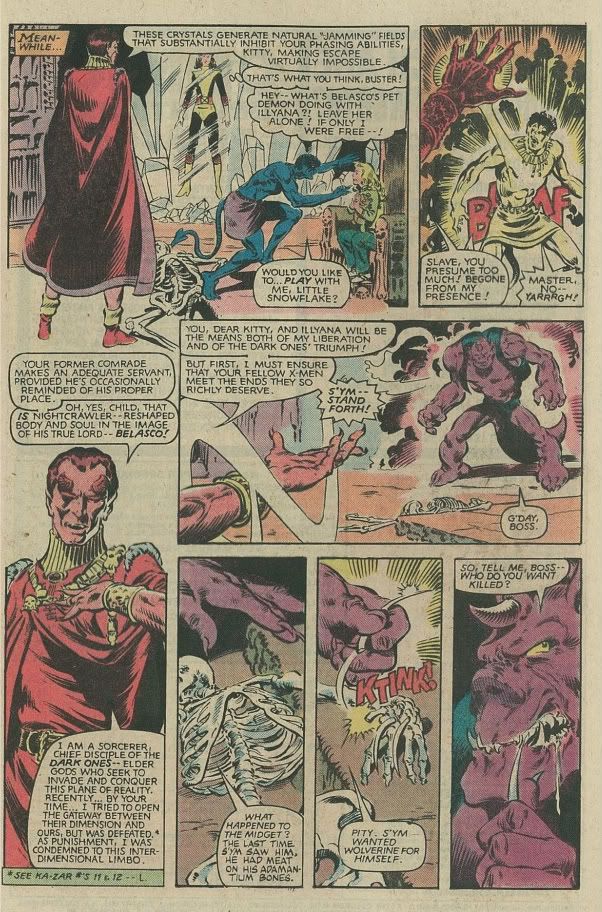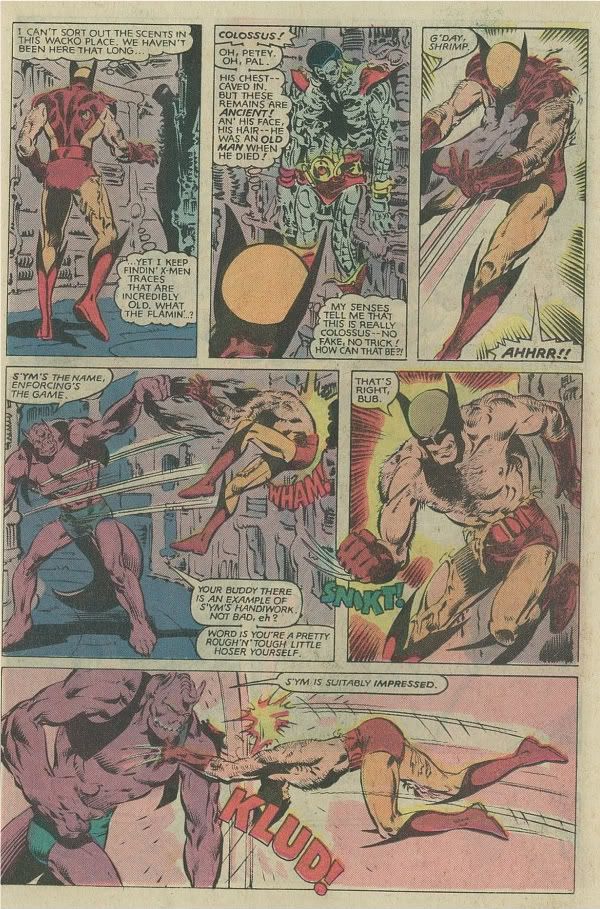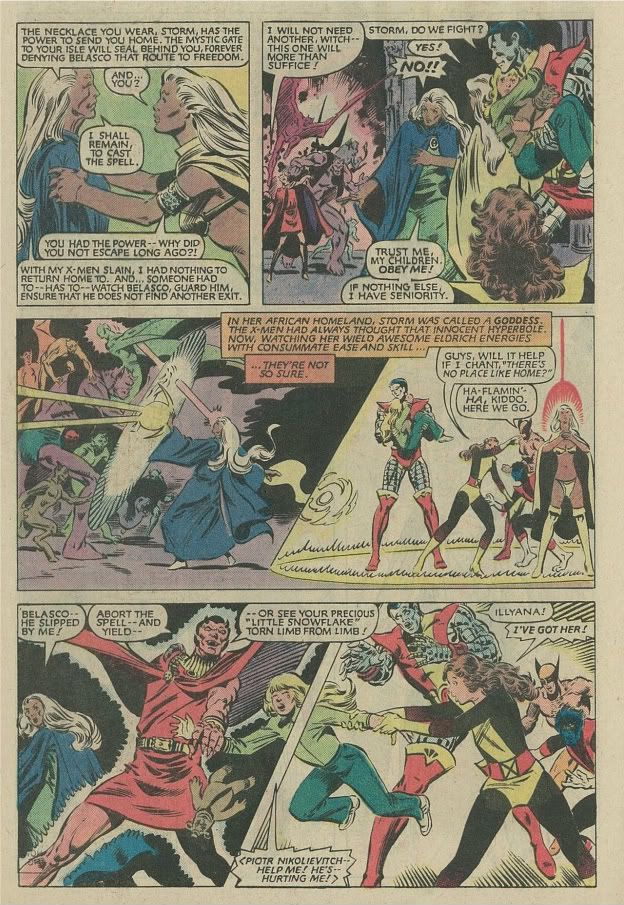 Its very un-nerving that , not only iis Nightcrawler done as evil he is also a pedophile(ish). I wonder he has never shown up in Exiles?
also I guess some people are keeping track, this is a junteanah post :)