perletwo posting in

scans_daily
Well, this was...messy. Two full pages and individual panels to make up maybe a third page and a half.
Drumroll please! The fifth member of the Five is - *drumroll* -
But wait, weren't we all back at Legion HQ
last issue?
Hadn't what was left of the team that crash-landed on the Giant vacated the place for other dimensions, leaving it Legionnaire-free? Yes. But a mysteriously still operational spacecraft hovers around the Giant, piloted by these people:
But let's go back to the beginning and pull all this together. Most of the Legion was down at HQ, and Lightning Lad and Saturn Girl appeared as the next challengers for the three Fives. We open with a double-team by the Lightning Twins to take down Persuader. Imra briefly freezes the Empress, but she breaks Imra's hold and knocks her out. Outraged, Tharok orders the Empress to him, with Imra thrown over her shoulder to kill later, "somewhere safer." Lightning Lad jumps into the vortex as they teleport away - back to the Promethean Giant.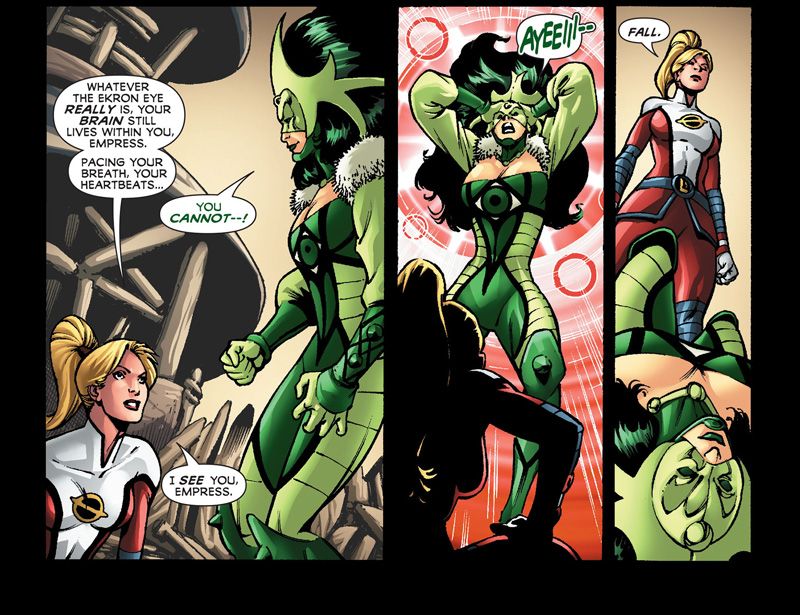 She tells Tharok she's shut down the Empress' involuntary bodily processes like breathing. (Not that we didn't already know Imra's the Mother of All Badasses, but did we know she could do this specifically?) Tharok points out he has none, and he's banished the Black Witch, who he considers the only Legionnaire with an ability to counter his energy-control. Just then Invisible Kid and Polar Boy warp back in from
the land of the dead.
And THAT'S when Tharok calls for the Giant to awaken.
But!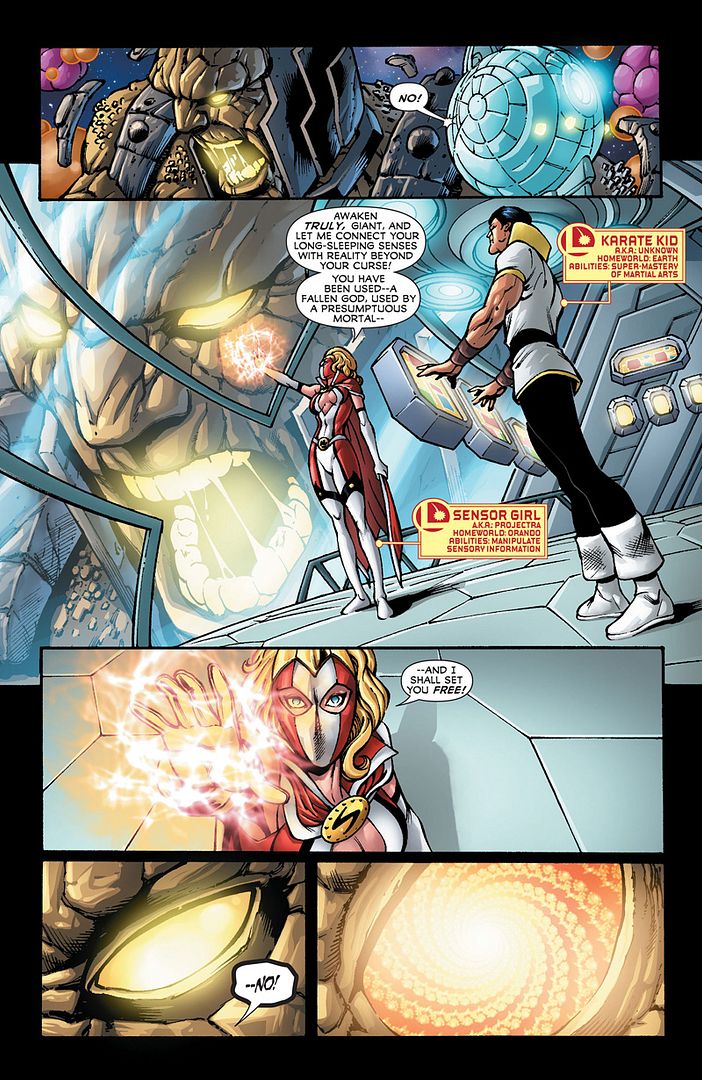 wha-huh? How'd they get here? Wasn't KK dead last time we checked? Isn't Jeckie supposed to be cleaning up the mess that other Emerald Empress made of Orando back in a Legion Annual a bit ago? Who knows? Who cares?
But obviously Tharok doesn't know Jeckie's powers have evolved considerably to
connect her to the fabric of reality itself
. So Tharok stands alone, and Imra yells, "BREK! Absolute Zero!"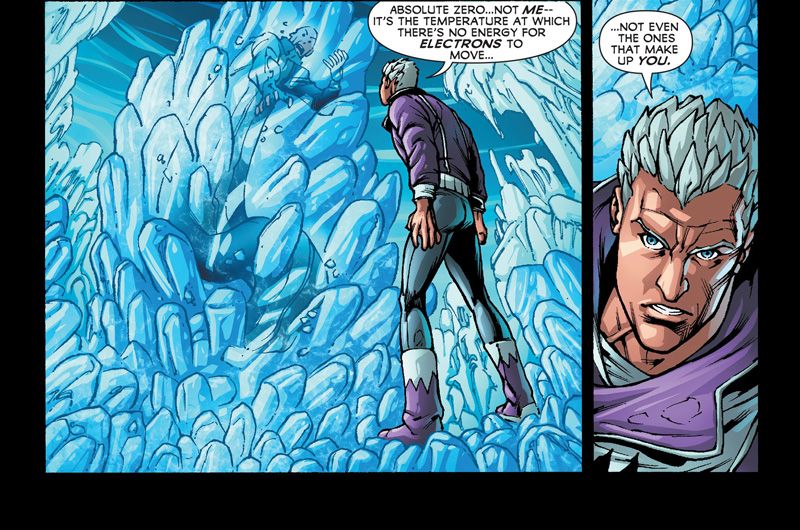 Meanwhile, back on Earth, the Legionnaires are digging themselves out of the rubble of HQ.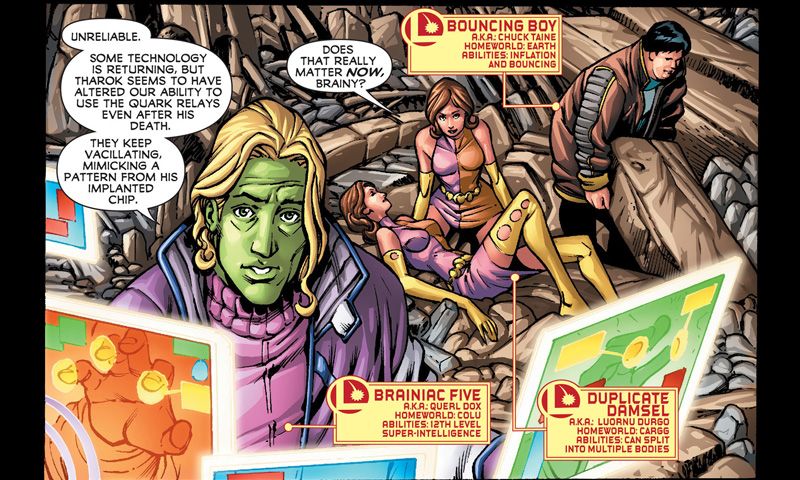 Luornu chides Brainy that they should just heal who they can, bury their dead and deal with the rest later. Chuck consoles her on the death of another duplicate, but Luornu and the other Legionnaires strike a heroic, hopeful last-page pose, ready to face The Future. Except one...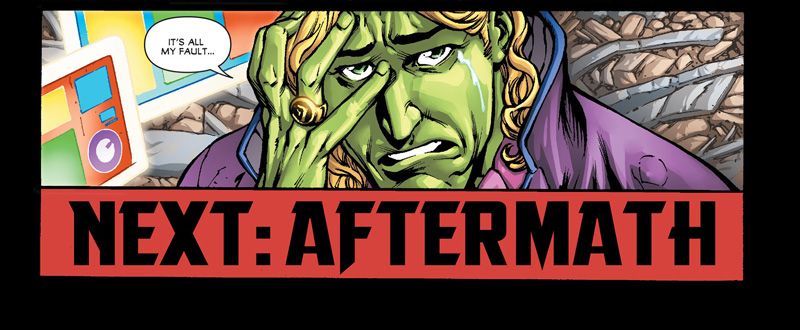 Awww man, you mean
the jerk with the float-cams
was right in the first damn place?!?
And so hastily ends the Fatal Five Destroy Everything arc. Next issue, we tie up ... THE UNIVERSE ... as the series ends.
Art is by the tagless Jeff Johnson on pencils and Andy Smith on inks.