ar_feiniel posting in

scans_daily
No, really, it actually happened.
I realize that when you're trying to write a family friendly comic about WWII, there are times where it's hard to know where to draw the line, but, seriously, Stan, what were you smoking that day?
Nick and his team are sent to the German town of Heinemund to throw a wrench into the Nazi nuclear weapons program. Their orders are actually pretty reasonable: to destroy the research facility's supply of heavy water that is key to furtherance of the program. It's as if the strategists behind this mission tried to come up with the most idiot-proof non-catastrophe prone plan they could give a group of soldiers who know NOTHING about nuclear physics.
No, Fury, I don't think you did get the message.
So anyways, the Commandos sneak into Germany, and after assorted filler high jinks ensue, they arrive at the research facility in Heinemund: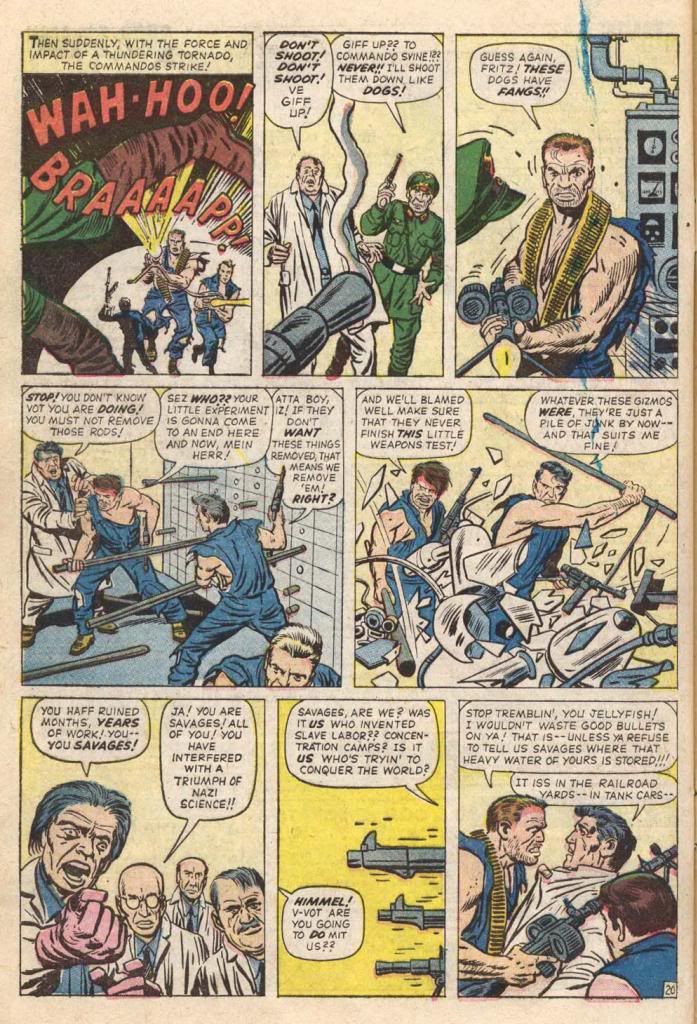 OMFG FURY YOU DO NOT SIMPLY "TURN OFF" A NUCLEAR REACTION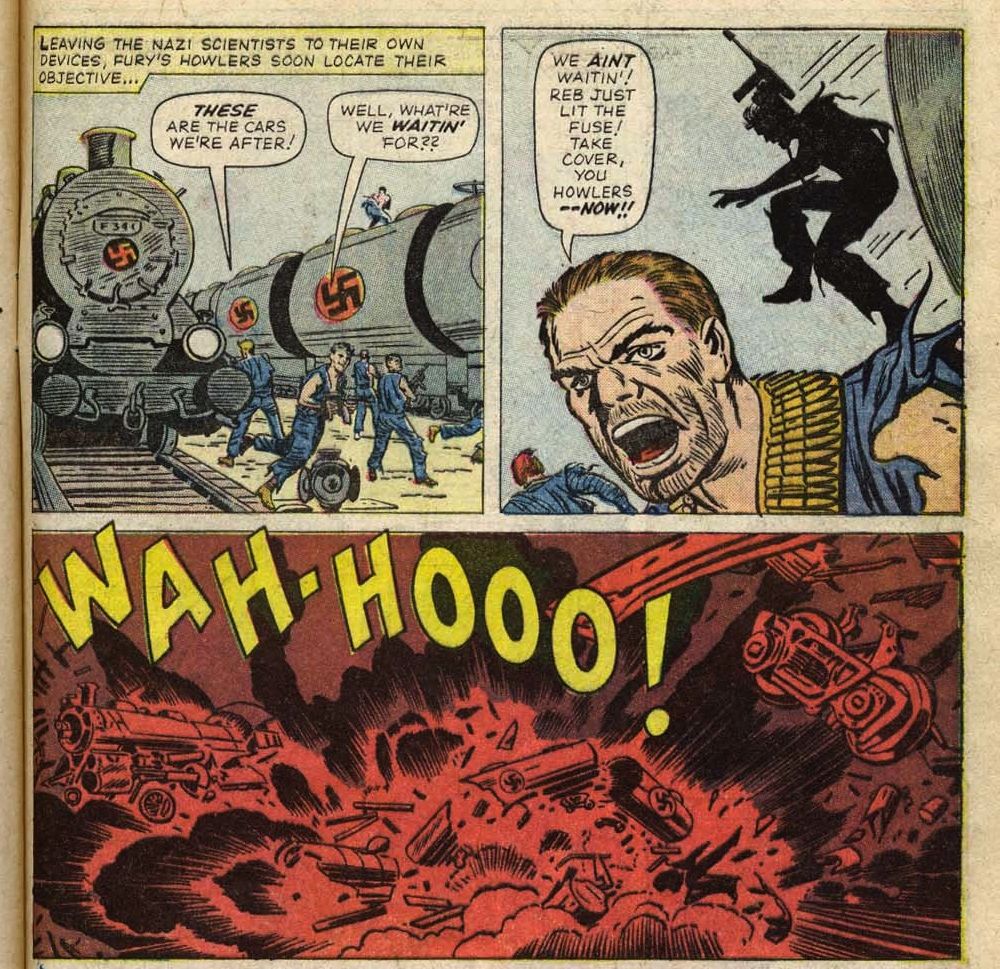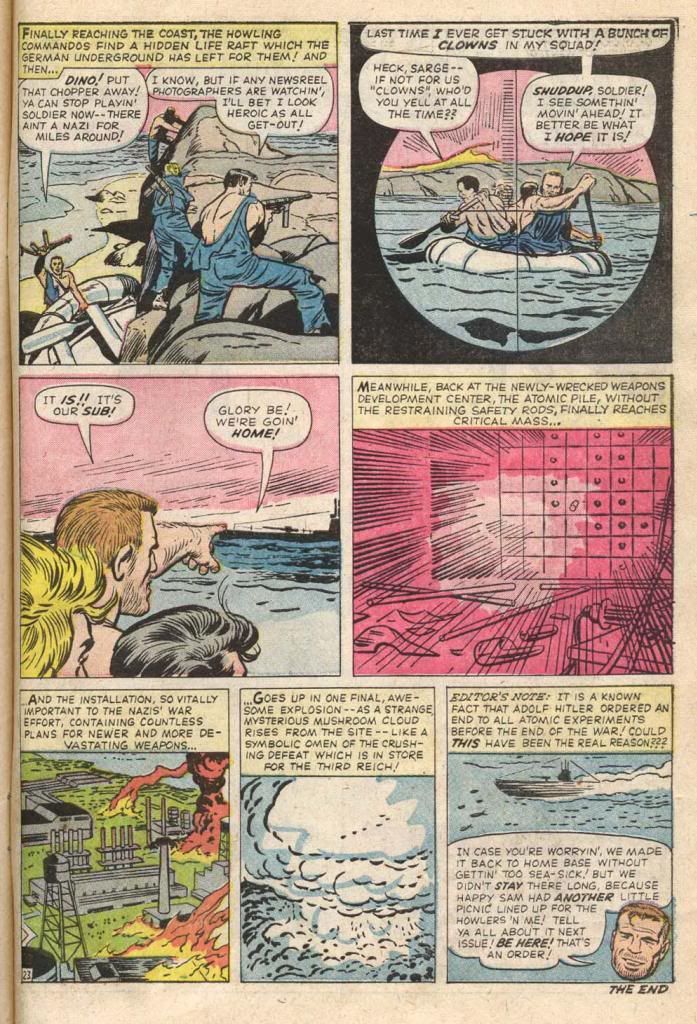 Hey dumbass, that "sea-sickness" is probably acute radiation poisoning from the crap you've just unleashed into the atmosphere.
.