zapbiffpow posting in
scans_daily
Next post, a decent Bruce one, I swear. But right now,
B&R #32
and
Robin Rises: Omega:
One Line Summary:
Robin gets kidnapped away to Apokolips, and Batman fails to save him.
The Story:
Glorious Godfrey is on a mission to retrieve the pieces of a crystal that belonged to Darkseid. This crystal, specifically: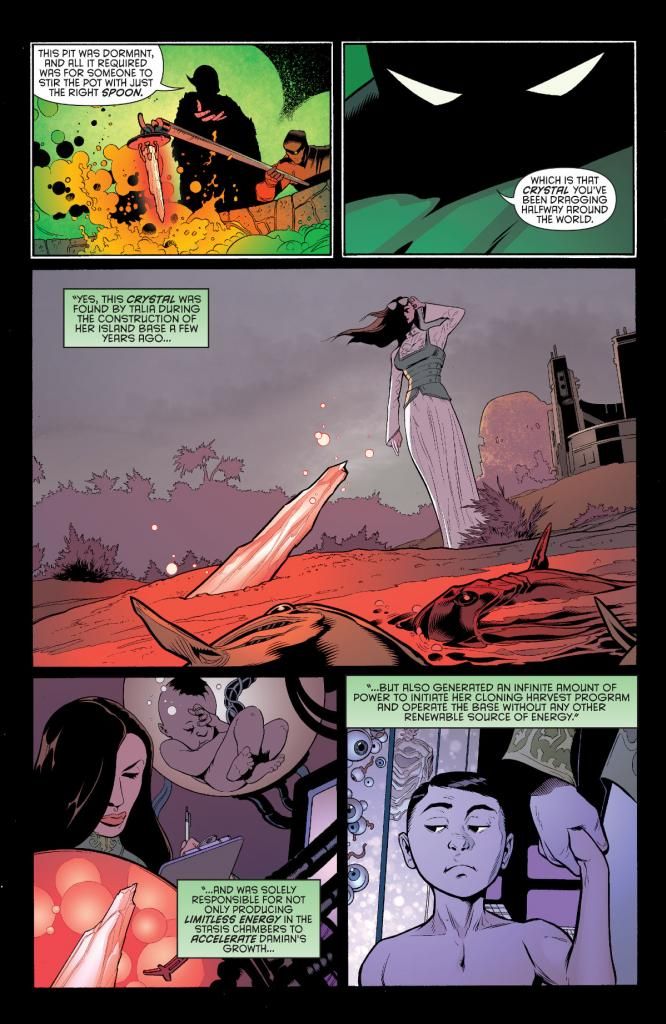 But since Damian was like marinated in the crystal's energies during his birth or something, an intrigued Godfrey wants to snatch his sarcophagus away: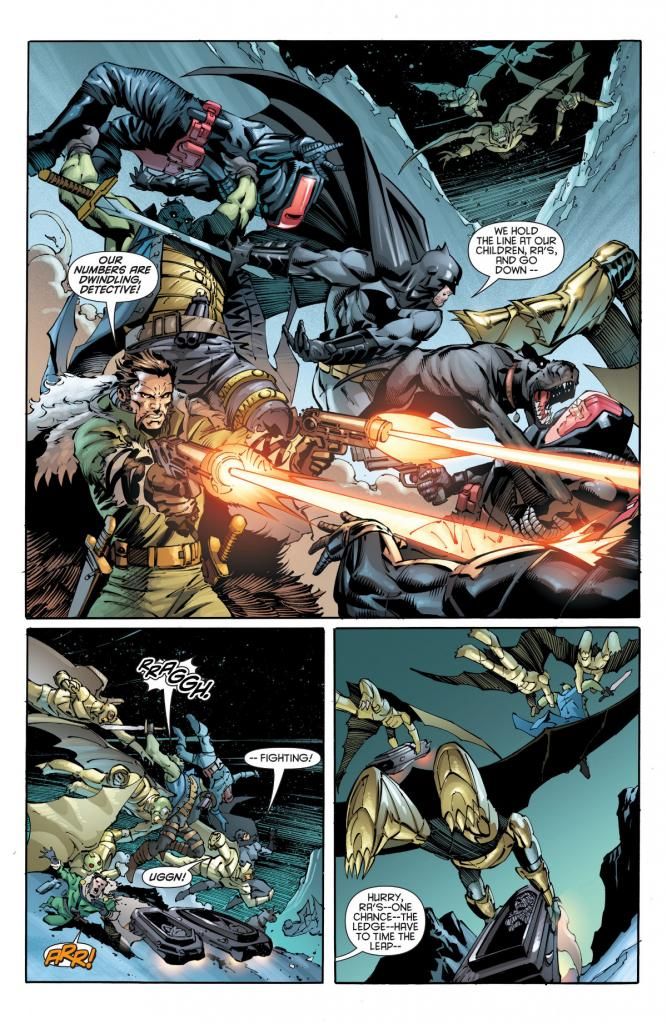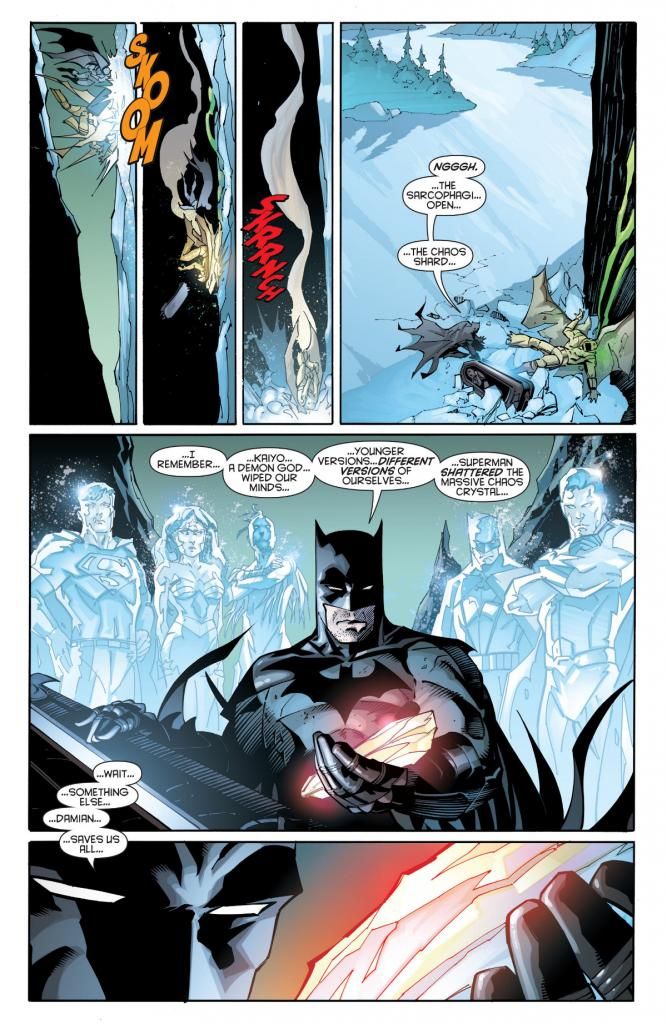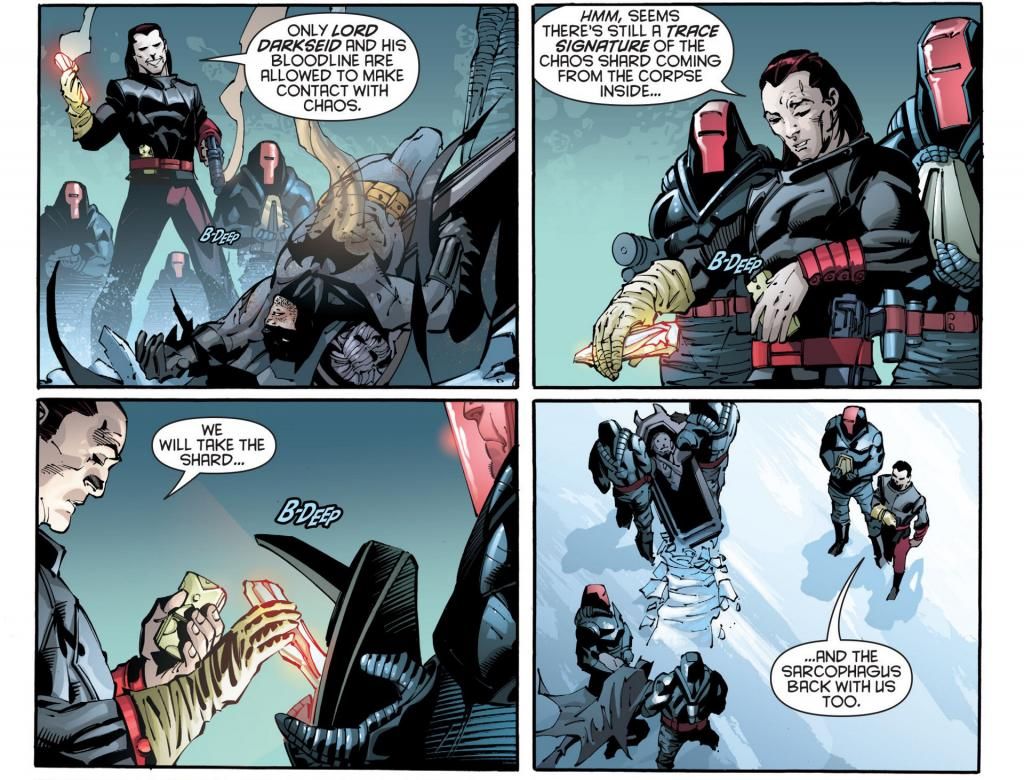 And so they Boom Tube away from the Arctic. Batman barely makes the trip, but is snatched away from the last second by Shazam. (whom he whales on, after the fact.)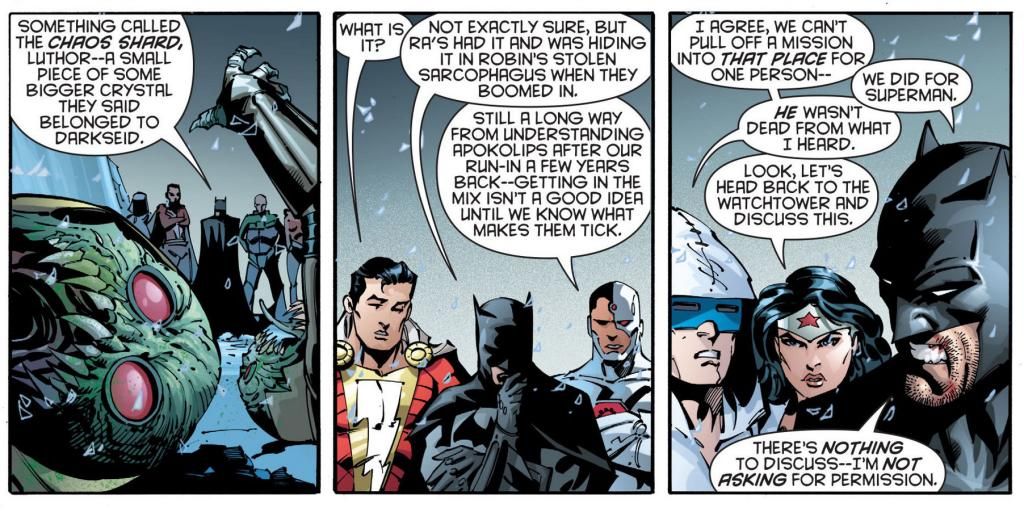 ____________________
I'm not sure why Ra's stowed that crystal inside Damian's sarcophagus, you guys. The art is decent though, barring the fight scenes.
I'm still stoked that Damian's about to come back, though. It's been too long! Also What is it with the Waynes and Apokolips? Did Silas Wayne run over Darkseid's puppy, or something?
Food for Thought:
They just released some previews for Batman Earth One: Volume Two at SDCC. Apparently Croc is in it, although no news for the Riddler.