perletwo.insanejournal.com posting in
scans_daily
Or, "That's no paraplegic, that's a MAN, baby!" (Yes, my sense of humor is just a wee bit dark. Why do you ask?)
4 scans from 52, Week 41. I found a bunch of 52s and 52: World War issues at a book sale this weekend, and may be posting more from them as time goes on and I find more crack contained therein.
Apparently Dewhurst took the bet, because Ralph gets in to see his pigeon. I can't decide if this is a cap the dude's wearing or just a really Moe Howard haircut.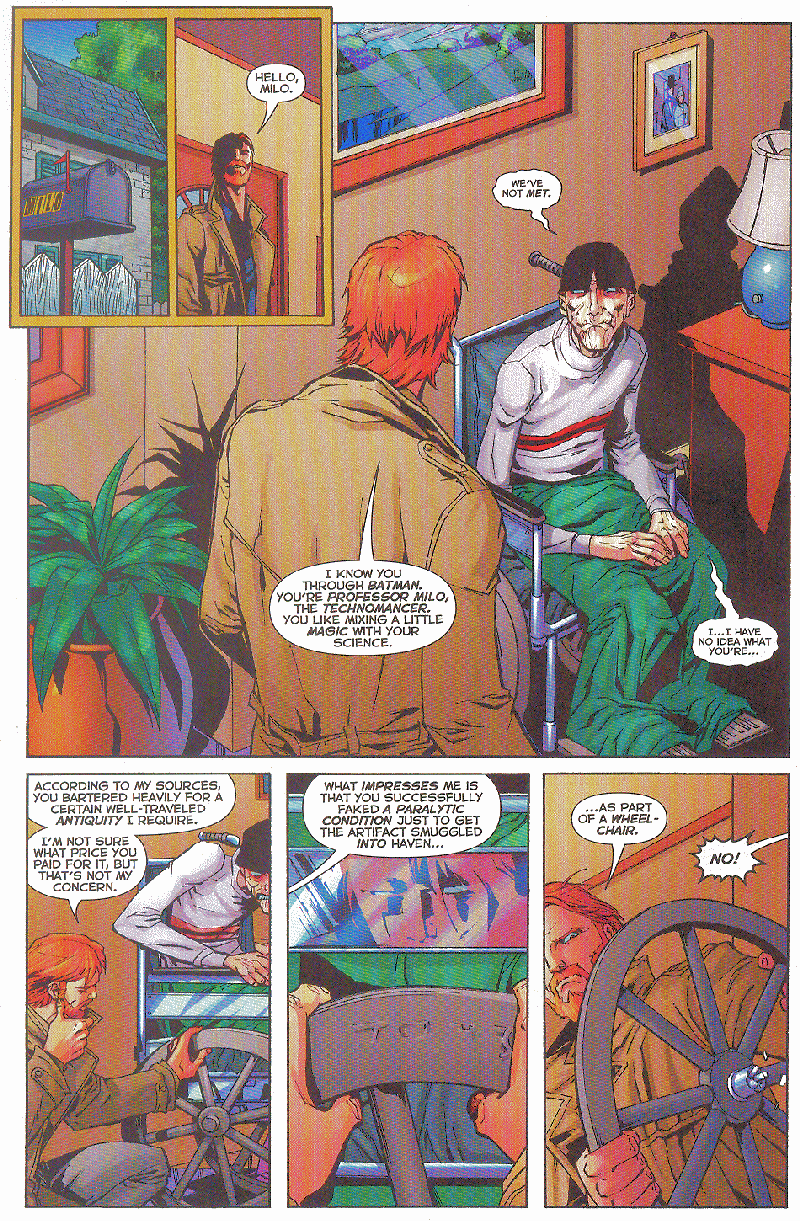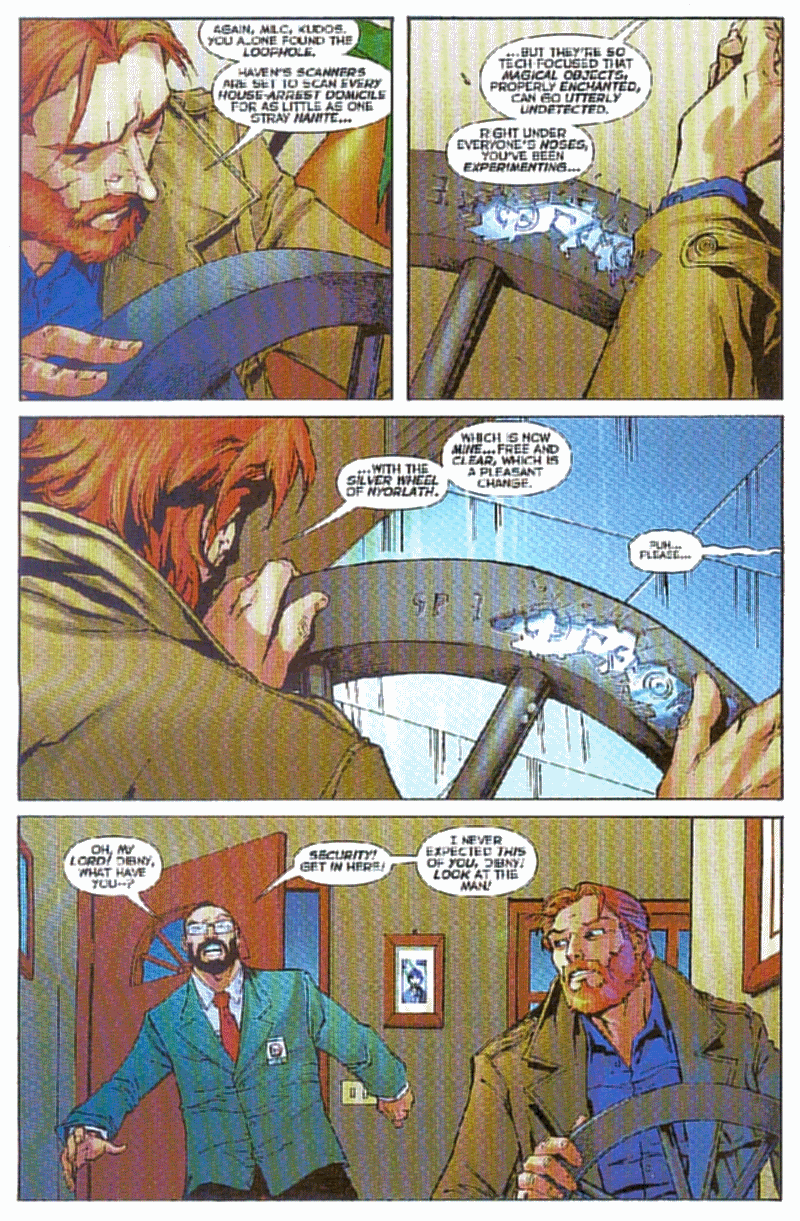 BUSTED!
I want Dr. Fate to whoosh me away from
my
embarrassing situations too...
(Apologies for the poor scan quality. I don't know what happened between scans 1 and 2.)