perletwo.insanejournal.com posting in

scans_daily
Runespoor7 requested interaction between Batman and children. This post I've scanned 4 pages from JLA #106, "The Pain of the Gods," Nov. 2004, 22 pages.
I don't have #105 so I can't summarize this very well, but I'll try; feel free to fill in the gaps in the comments, gang. The issue opens with Superman and Wonder Woman stopping a super-powered boy from beating the krep out of a gang of schoolyard bullies. The kid is furious with Superman for "letting his father die," and punches Supes clear through three rooms of the school building. So, next step: Talk with his mom.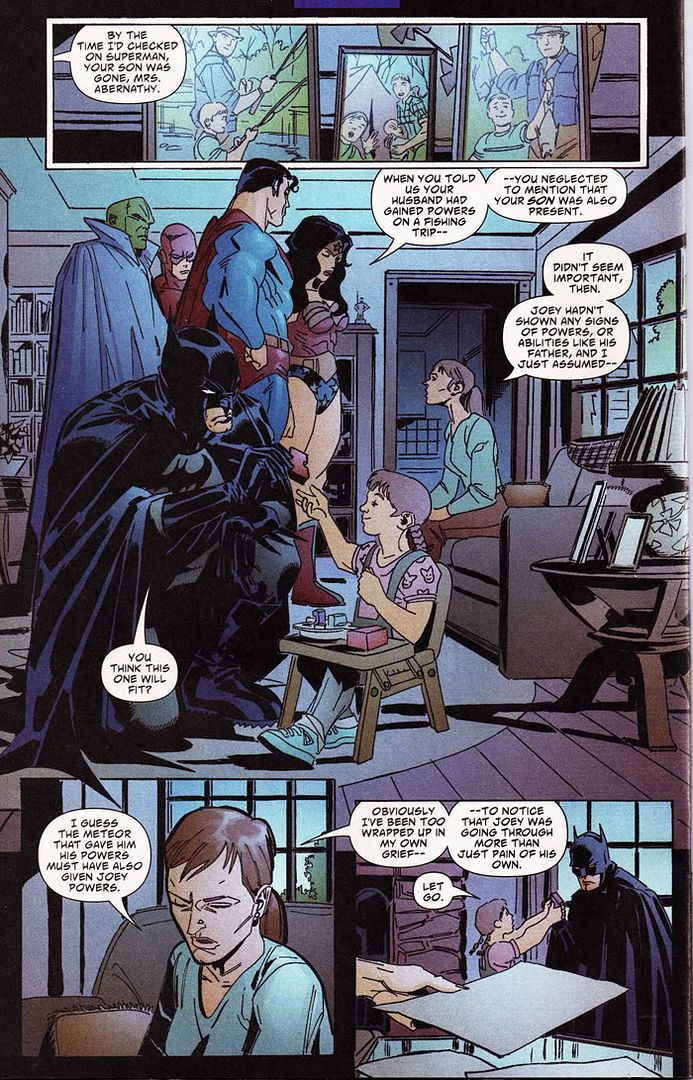 No "Honey" for
this
kid, lemme tellya. He's the Gosh-Darn Batman, dagnabbit!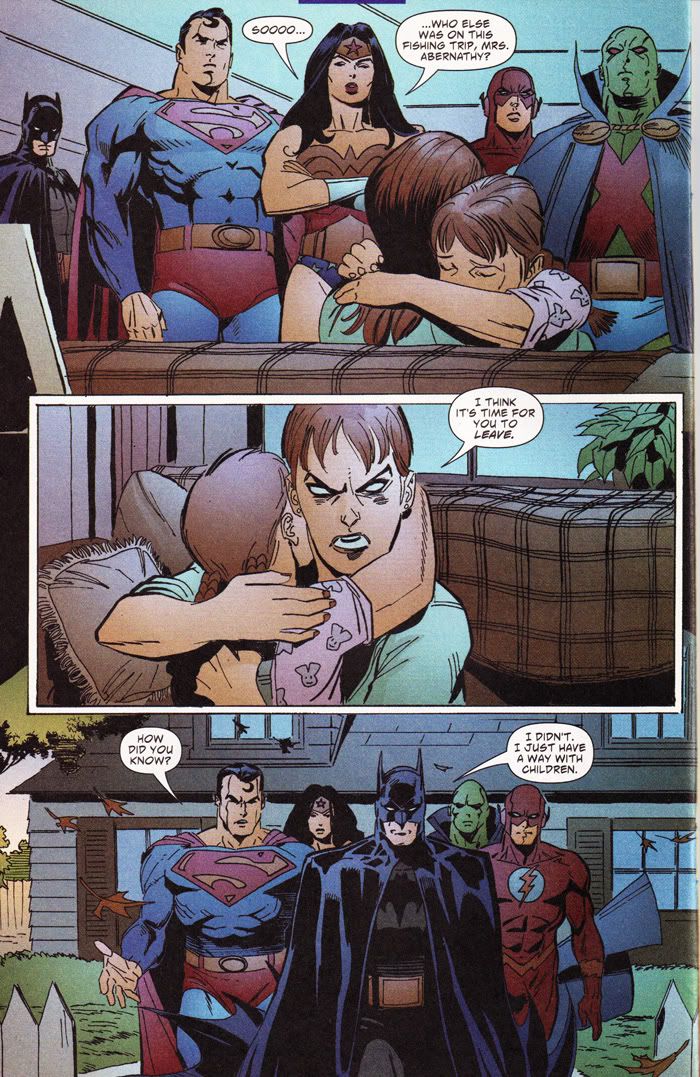 Say it with me now:
HIS PARENTS ARE DEAD!
More stuff happens, and things get resolved, but Bats is never really alone with either of the Abernathy kids again in the story. So there you go. A whole new Bat-attitude for a whole new era.